20 DIY Toilet Paper Roll Craft Ideas
DIY toilet paper roll craft,paper roll craft
One thing there is plenty of in our house is empty rolls, whether it's from paper hand towels, empty glad wrap rolls or toilet paper rolls. Instead of throwing them into the recycling bin, why not have some fun with your little one and make some of these DIY toilet paper roll crafts. 
1. Cats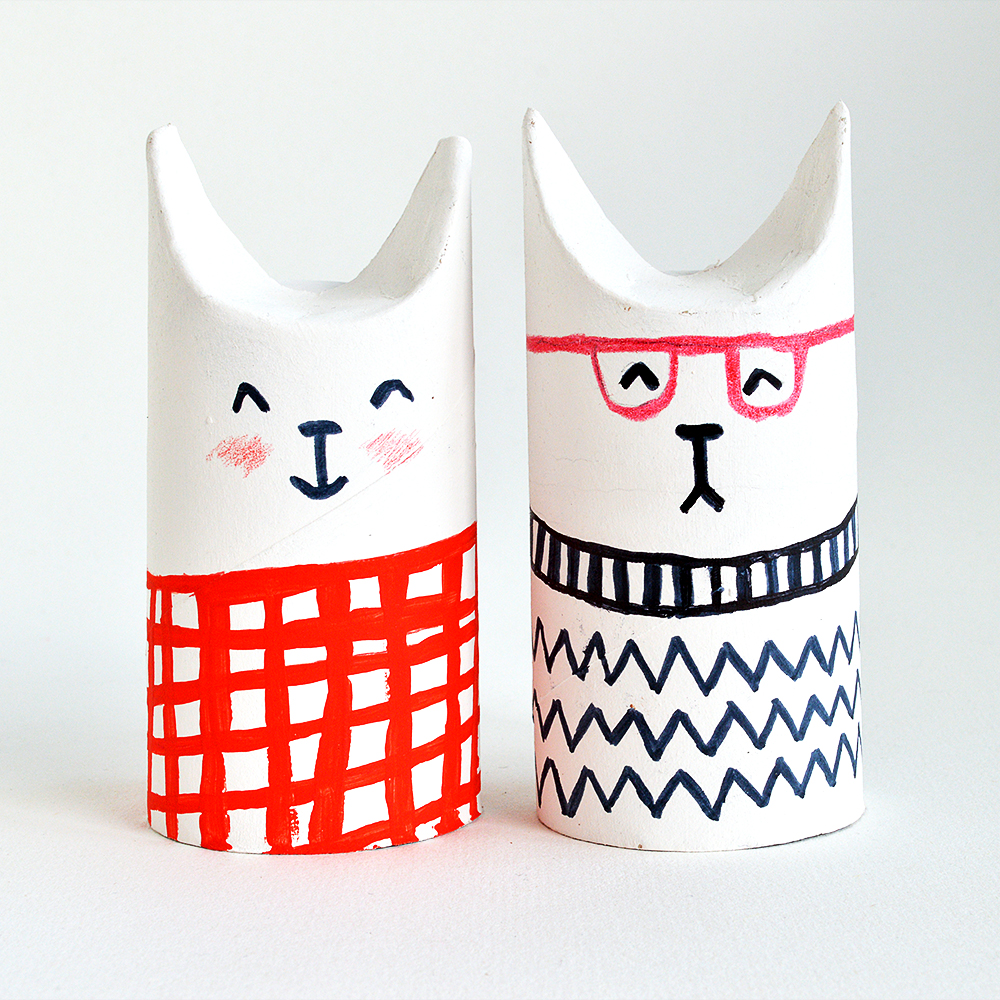 How cute is this pair of cats – I love how glasses and clothes give them so much character!
2. Fox & Badger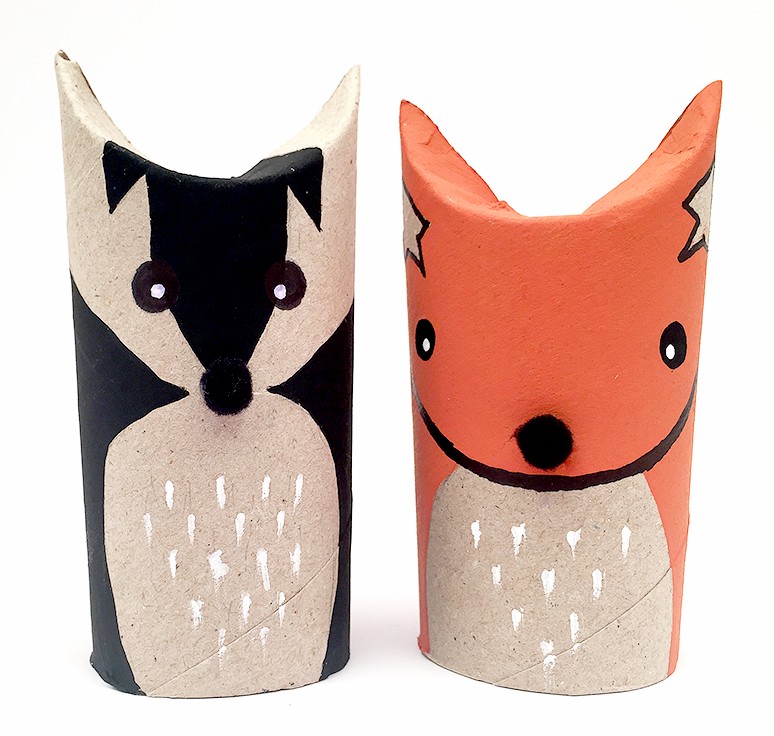 It's amazing what other animals you can make out of paper rolls like this badger and fox.
3. Dinosaur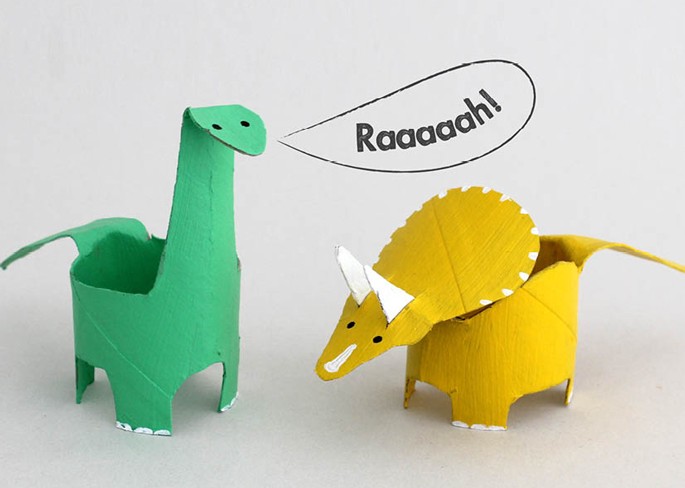 Take your little boy on a prehistoric journey by creating a dinosaur playscape and include these fun dinosaurs. 
4. Owl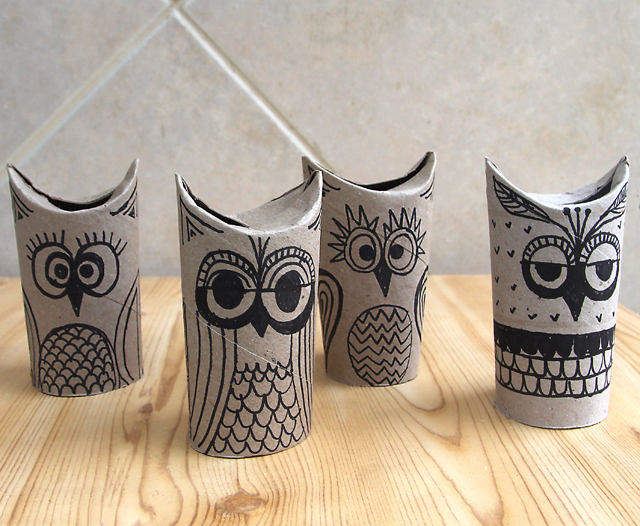 This family of owls was drawn with a sharpie. I love the different expressions on them – do you have a favourite one?
5. Jungle Animals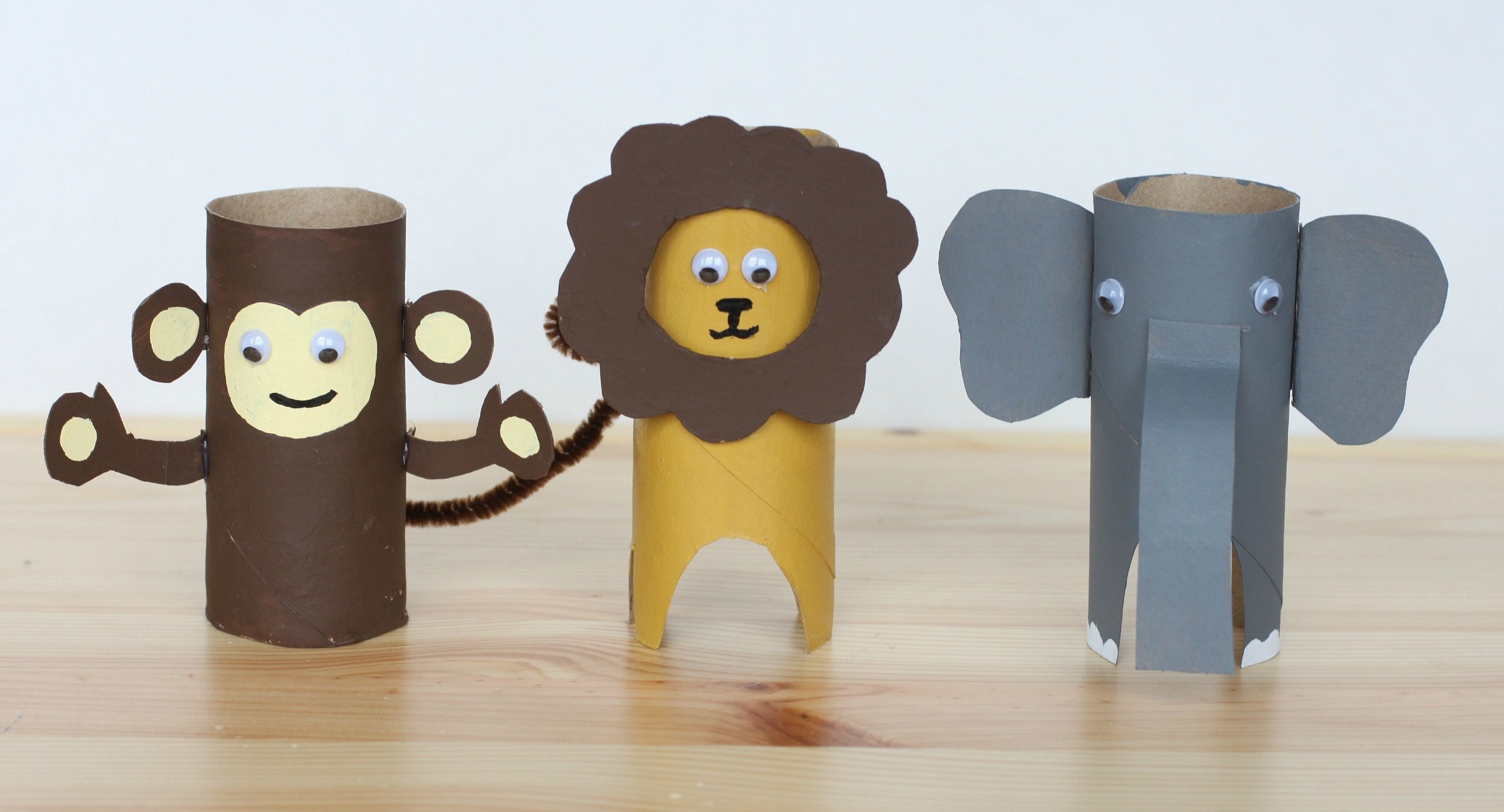 One of the first things you might teach your toddler is animal noises. Make a game out of making animal noise and getting them to match it with the right jungle animal.
6. Rabbit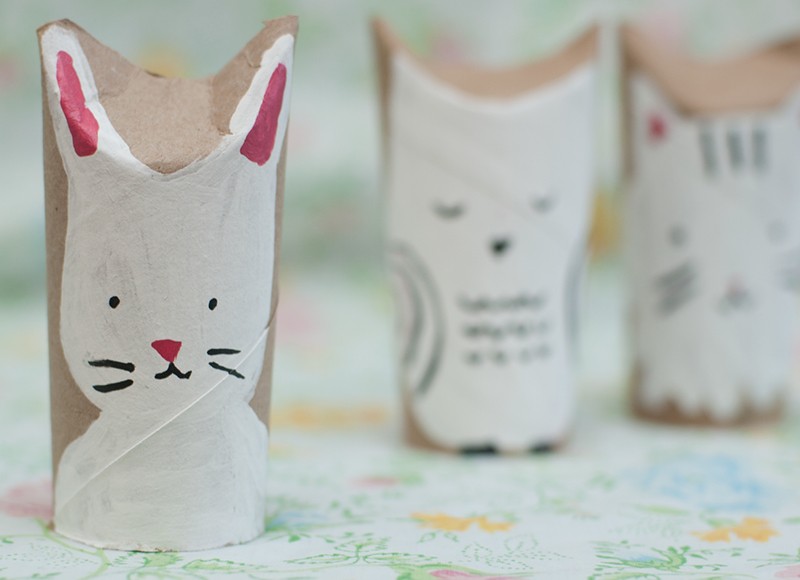 This rabbit is a great example that you don't need to paint all of the toilet paper roll. By painting the face on the front of the roll you can make lots of different types of animals.
7. Dogs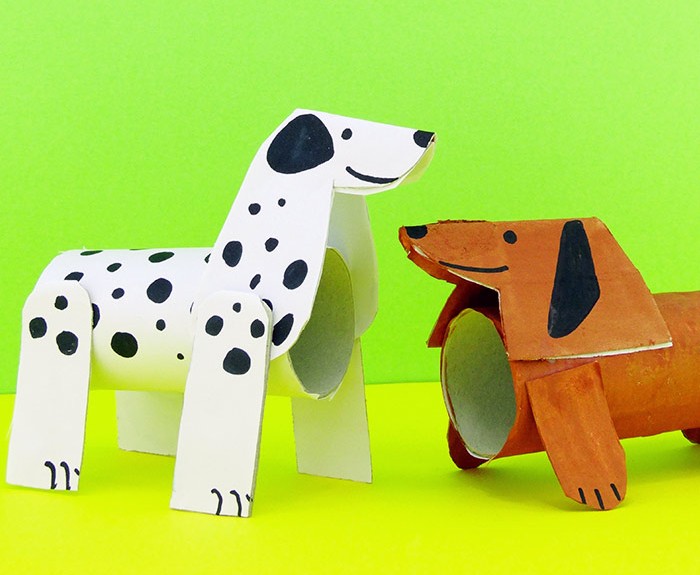 These dogs are made by adding legs and a head to the paper roll. Are there other animals you can think of that you can make by adding legs and a head or a tail too?
8. Octopus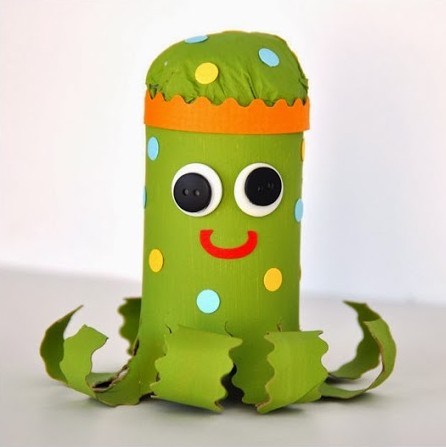 Go on an under water adventure and make some octopuses and other various sea creatures. 
9. Easter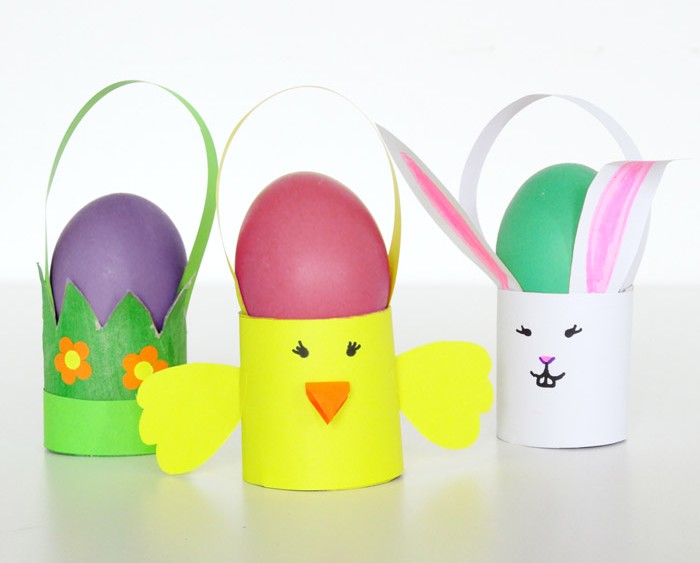 Here are 3 great ideas for making a mini easter egg basket. Even better if it comes filled with a chocolate egg!
10. Bats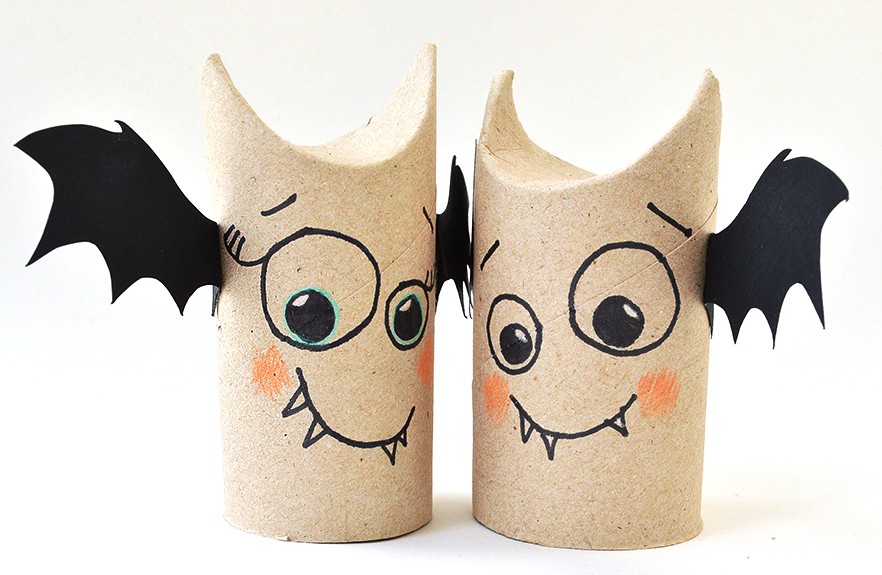 Bats are not usually adorable but these bats are the exception! Would be a great decorative piece to make for Halloween.
11. Japanese Fish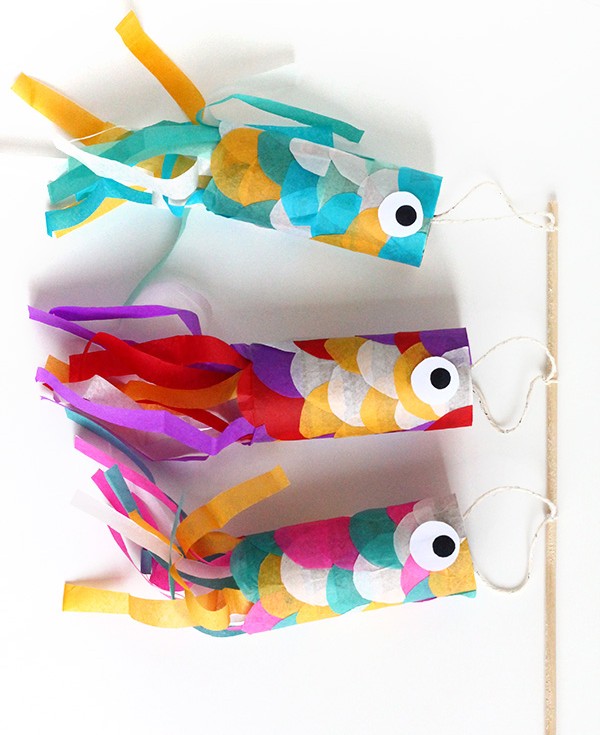 Kids will have fun making this traditional Japanese fish wind sock using different coloured tissue paper. I'm sure your child will have fun testing it out.
12. Pirate & Parrot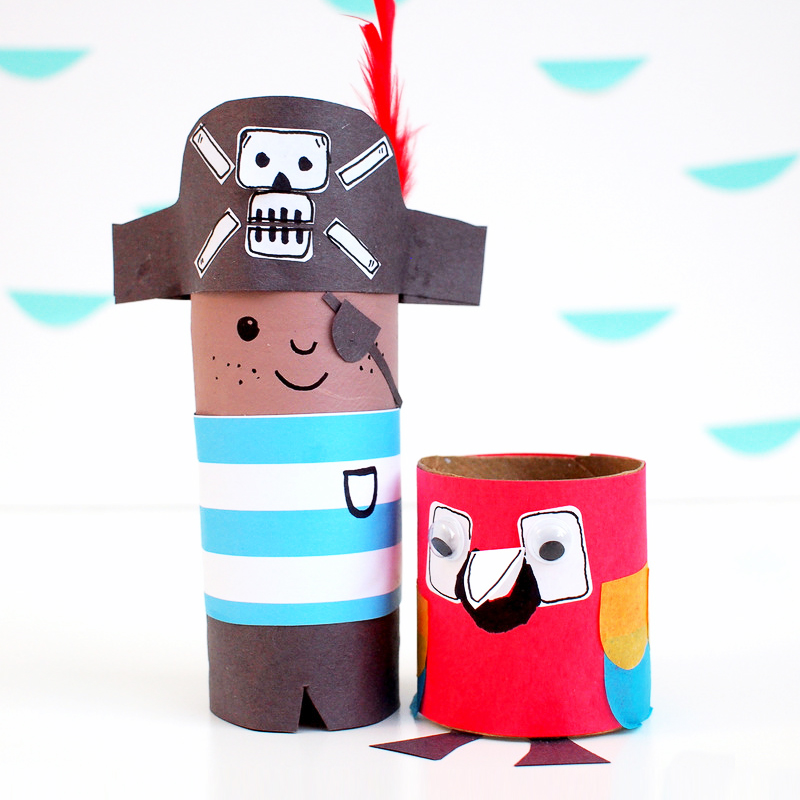 This pirate and parrot set is perfect for a pirate-loving child. Have some great adventures with them and make a ship out of an old shoe box or cardboard box.
13. Ballerina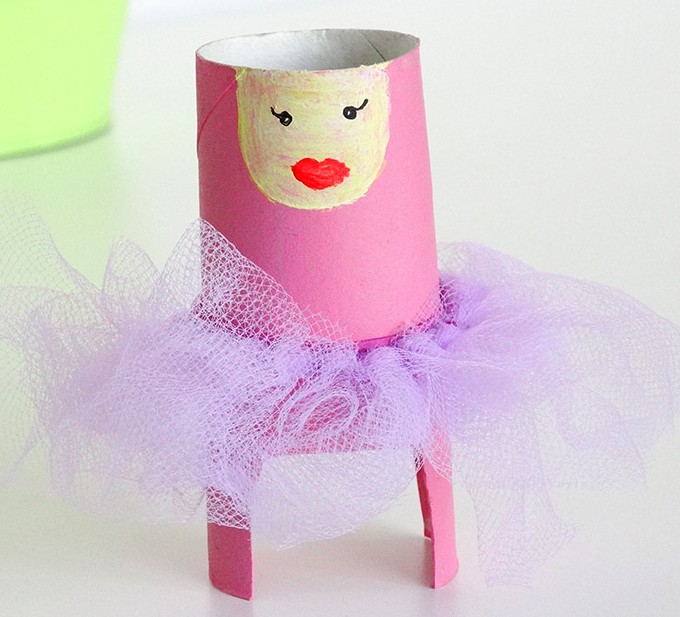 If your little girl loves ballet or dressing up as a ballerina, make this ballerina together so she can have a dancing partner.
14. Hula Girl & Mermaid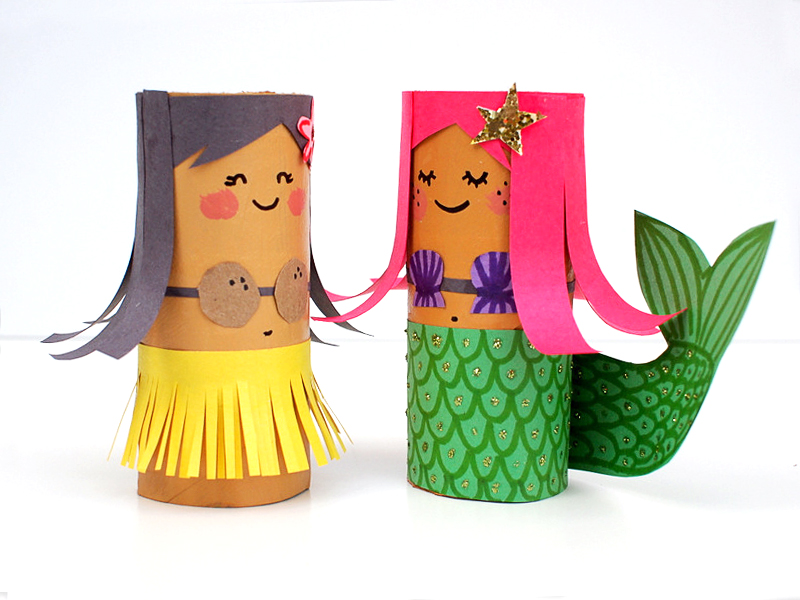 Go on an island getaway with this hula girl and mermaid. I wonder what adventures they will get up to in your child's imagination.
15. Star Wars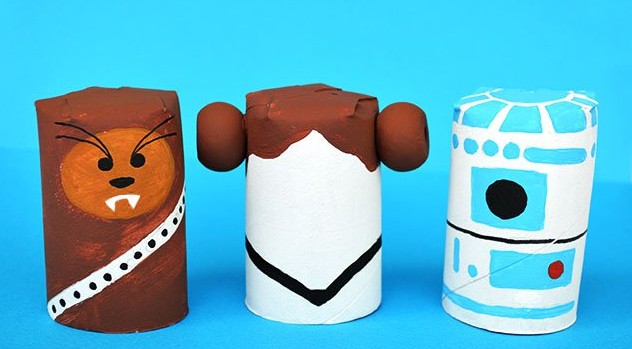 Does your kid loves Star Wars? Make some Star Wars figures they can play and re-enact scenes with. You can also make a light saber with a longer paper roll.
16. Superman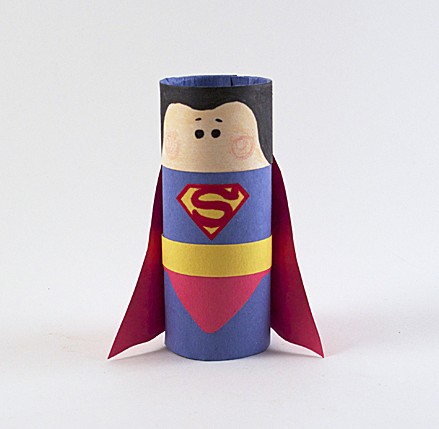 Do you have a favourite superhero? Superman was definitely one of mine – he has super strength, the ability to fly and also x-ray vision. I wonder what other superheros you can make out of the humble toilet roll?
17. Sesame Street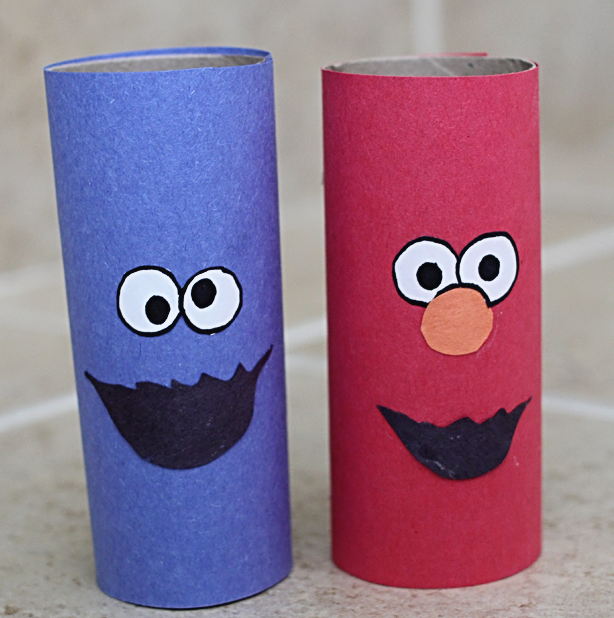 All my children have loved watching Sesame Street. Why not invite Cookie Monster and Elmo to come and live in your home!
18. Monsters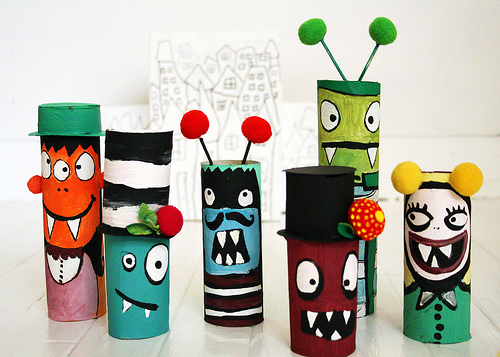 These monsters have so much character in their faces and features! They look too lovable to be scary.
19. Plants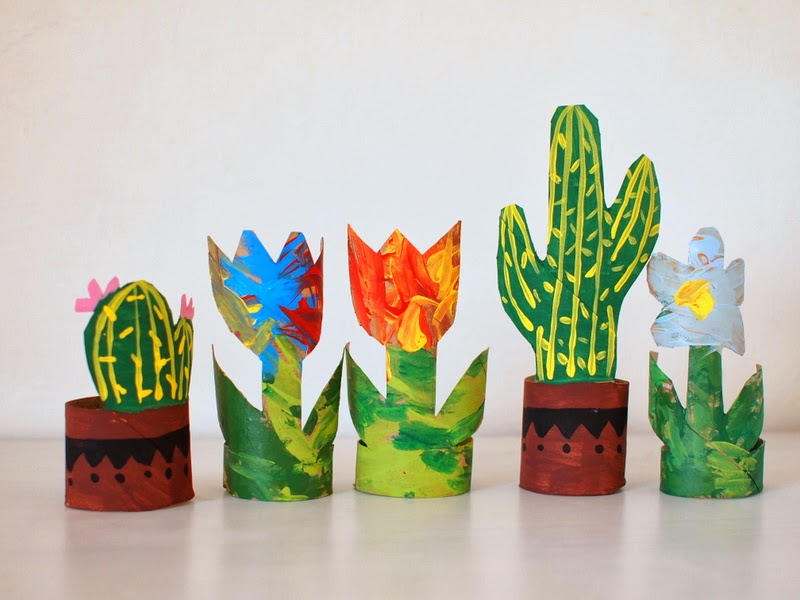 These assorted flowers and cacti are so fun and colourful! Does it make you want to make a mini indoor garden today?
20. Racing Cars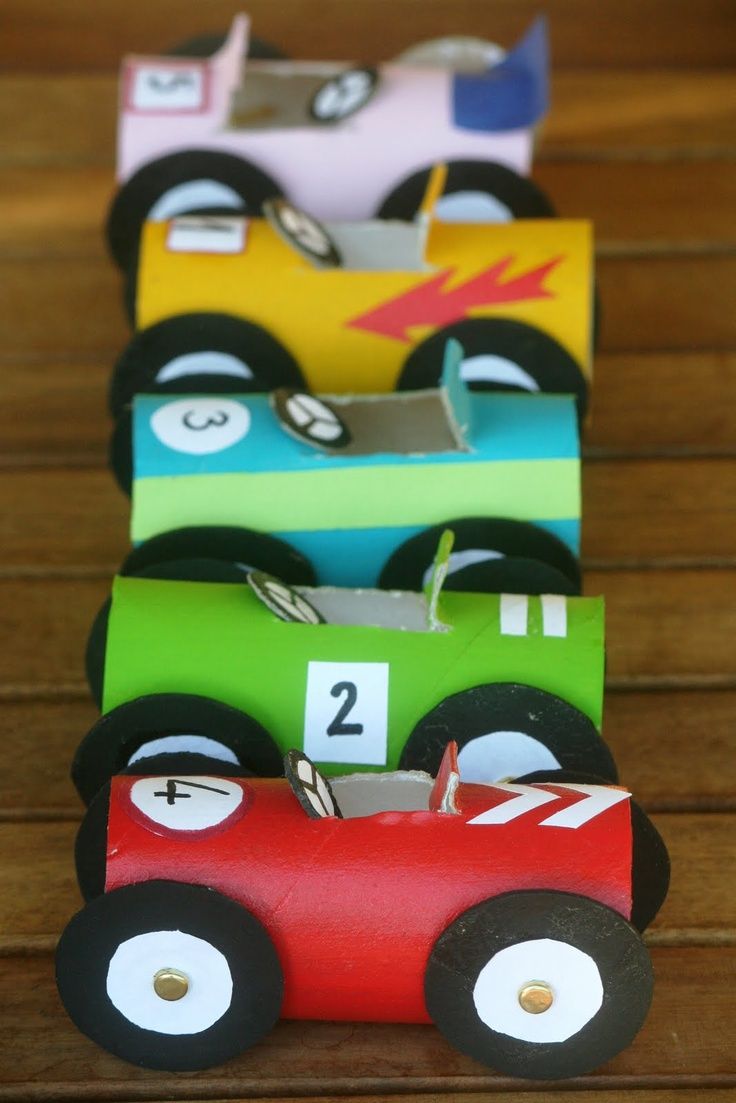 Ready, get set & go! Let your little child drive their first racing car around your home safely. You can even put a toy character in the drivers seat and personalise the car however you would like it. Make several and race them around to see which one is faster.
Have you been amazed at what you can make with paper rolls? Which one will you be making with your child this week? Post your photos and share what DIY toilet paper roll crafts you have come up with.