Minnie Mouse Party
My girls and I just love Minnie Mouse! We decided to throw a "mini" Minnie Mouse Party for a fun Summer get together. When deciding on the colour scheme I said Minnie should be red, but my girls said pink! Does Minnie Mouse wear pink or red? The answer is both! My girls out-numbered me so we went with pink. 😉 Luckily Minnie Mouse looks great in red or pink and this Pink Minnie Mouse party couldn't be any cuter! I can see this Minnie Mouse Party going for any Minnie celebration and it would even be cute for a baby shower!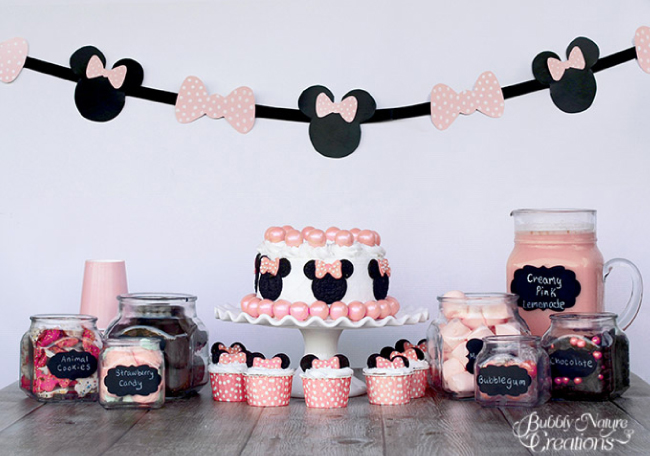 I've seen a lot of cute Minnie Mouse cakes and cupcakes on Pinterest, but most of them involve fondant. I made this cake using simple decorators icing, gumballs, chocolate sandwich cookies and candy bows. So cute and easy to make!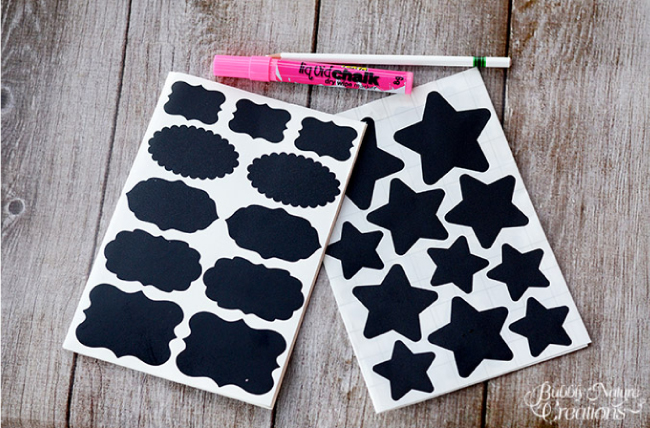 I've been eyeing these Chalkboard labels from Bright Star Kids for a while and went ahead and picked out the vintage chalkboard labels, the star chalkboard labels, a liquid chalk marker and a chalk pencil. I love having all the treats labeled so everyone knows what is inside. These labels are great quality and washable!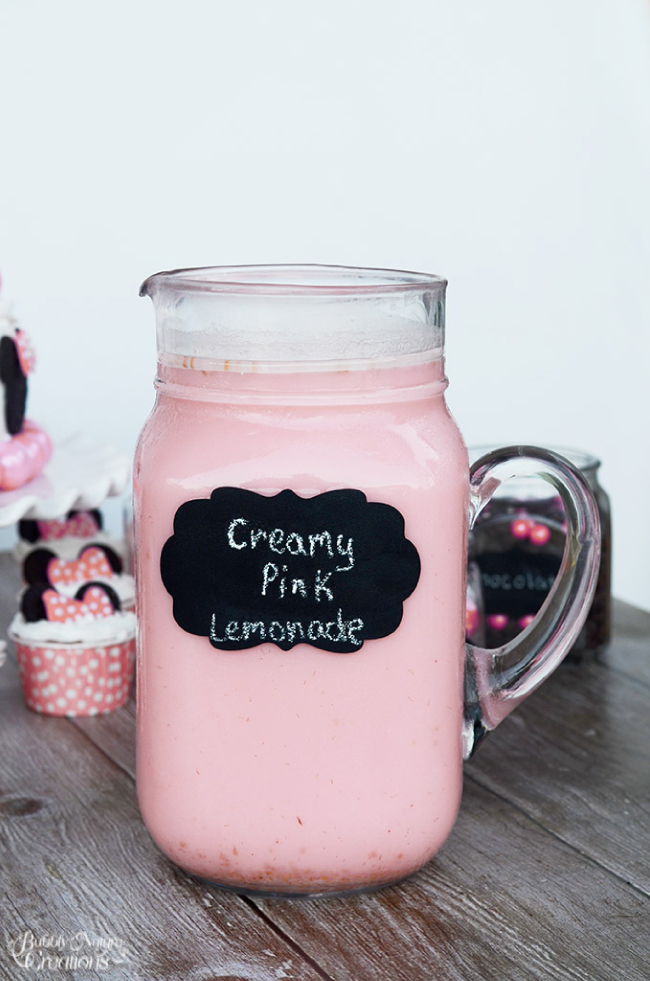 This large Vintage Chalkboard label from Bright Star Kids worked perfectly on my glass pitcher! I made this Creamy Pink Lemonade for the party and it was wonderful!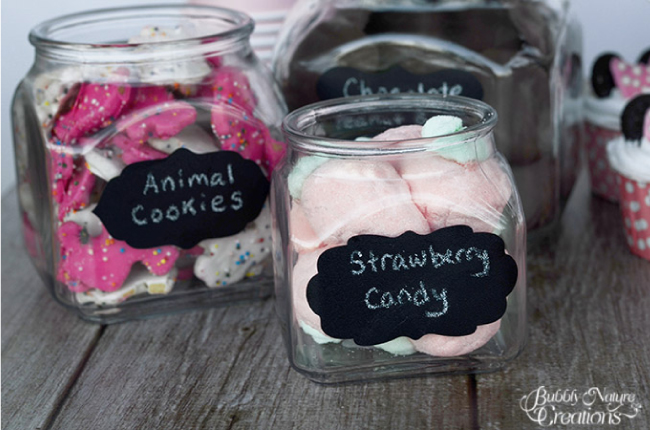 The vintage chalkboard labels came in different sizes and there was a size for each of my glass jars! I also loved how easy it was to use the chalk pencil and chalk marker to write with!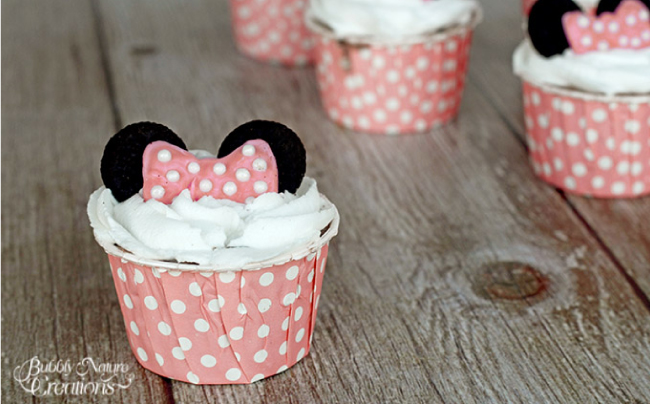 These "Minnie Mouse" Mini Cheesecakes were super simple and cute!
————————————————————————————————————————————–
This blog was created by Rachel over at Bubbly Nature Creations you can read this and more great articles from her over at: bubblynaturecreations.com