Valentines Card Craft
Share the love this Valentine's Day with this gorgeous DIY Card Craft project- Valentines Card Craft! A perfect, personalised gesture to remind your loved one of all the things you love about them.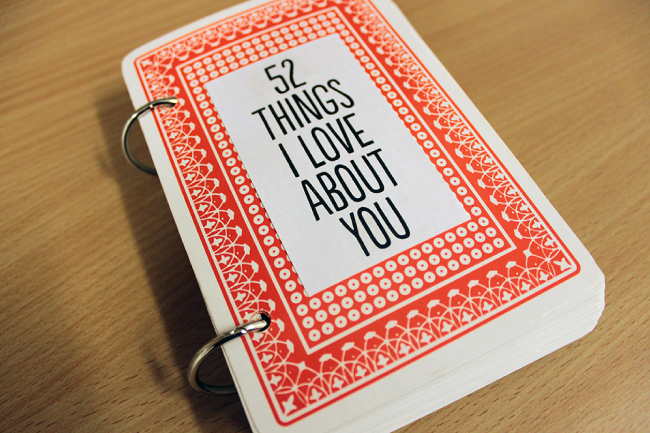 You will need:
Deck of Cards
A list of your "52 things"
Hole Punch
2 Binder Rings
Scissors
Blank Sheets of Paper (or if you use blank labels ignore the glue)
Glue or Double Sided Sticky Tape
Black Marker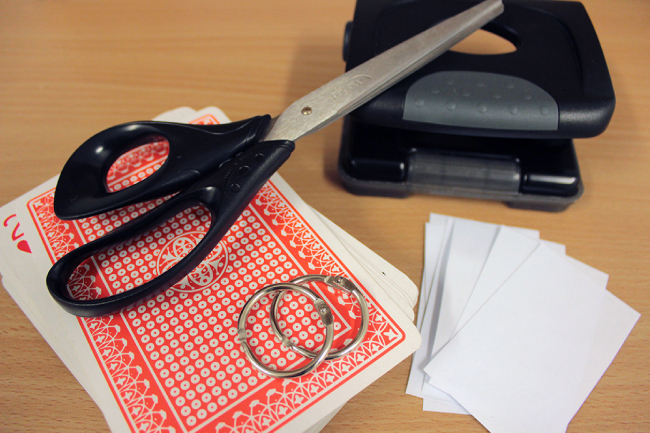 How to make: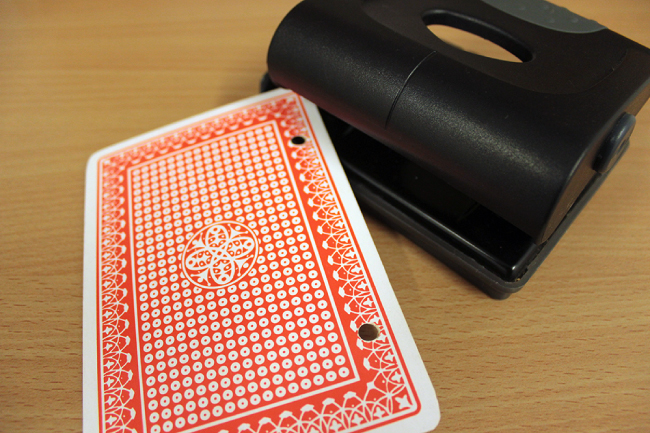 Make sure all your cards are in order and are facing the right way up. Punch holes in the deck of cards. Try to be quite exact so that your cards line up when put back together again.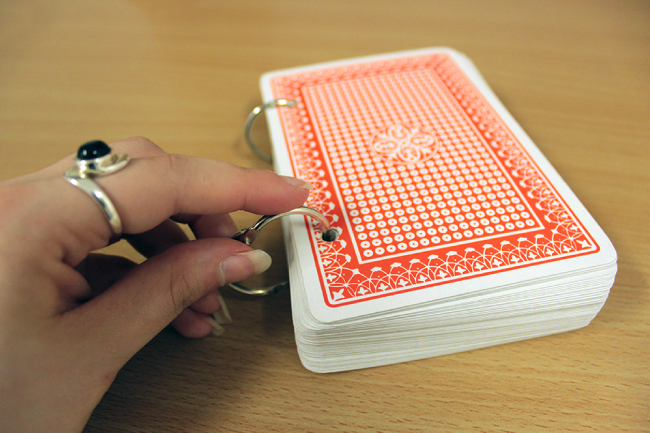 Insert the ring binders through the holes.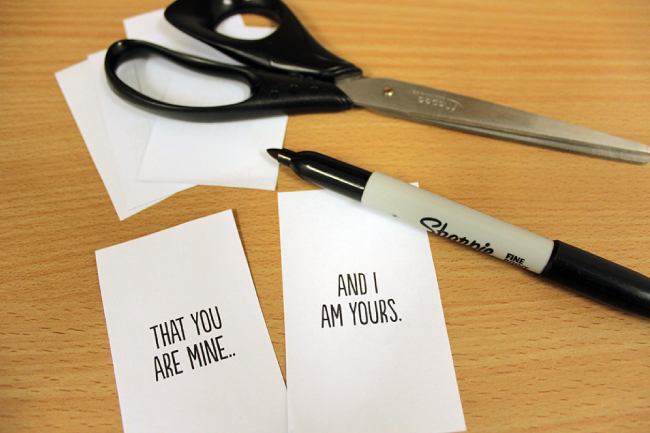 Print out 52 things that you love about your partner (this is also a cute thing to do for your kids) and either print them out or write them on blank white labels, or you can also just do it on plain white paper and stick them on with a glue stick or double sided tape.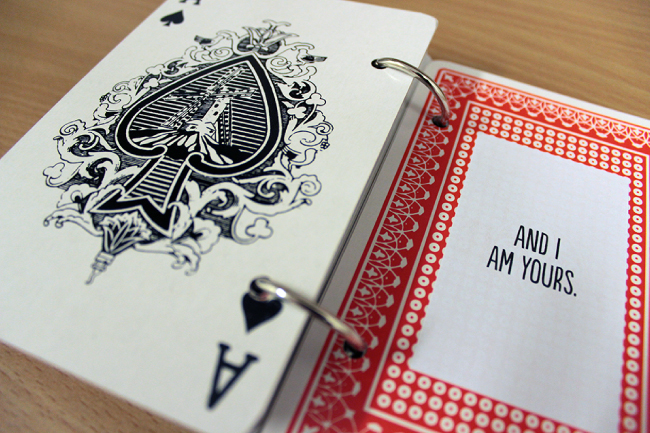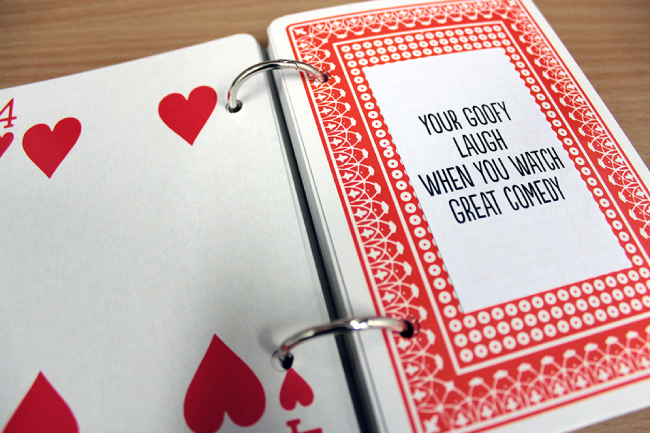 Wrap it up in some red tissue paper to make it a perfect gift to give on Valentine's Day or any other special occasion.