20 Easter Hat Parade Ideas
craft,diy,easter,easter hat,easter parade,school activity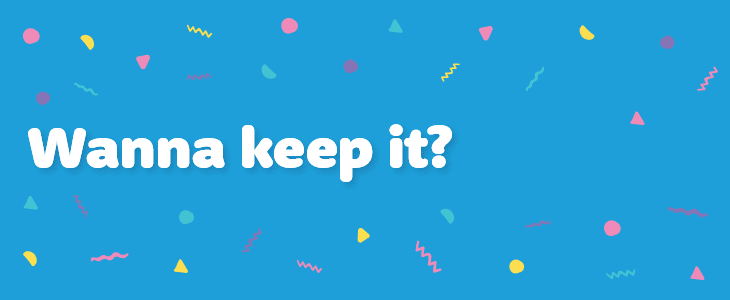 As a parent, you either love or hate the school Easter hat parade I think! My secret has been to use the same hats every year however I add something to it ever year so it looks different!! Would this be considered a parenting fail?!
I know it's a bit of a struggle to come up with ideas, so to help you out, here is a list of ideas & inspiration for you ranging from last minute jobs to incredible effort masterpieces! 😉
1.Popping Rabbit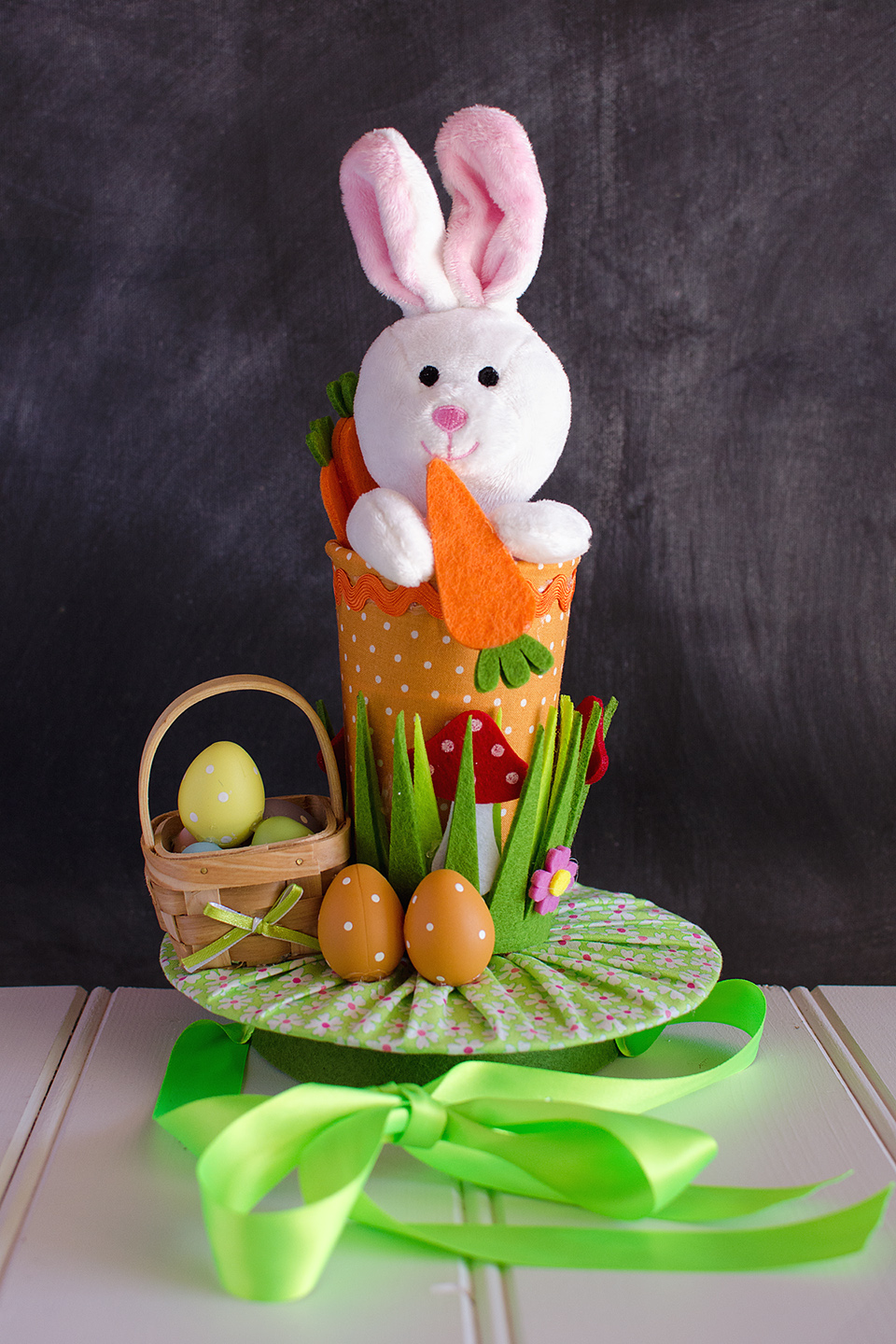 This great idea uses the Spring theme, with a stuffed rabbit popping out of the top of the hat as it would popping out of a rabbit hole. Easy enough to recreate & add lots of fun to any Easter hat parade!
2. Floral Bunny Ears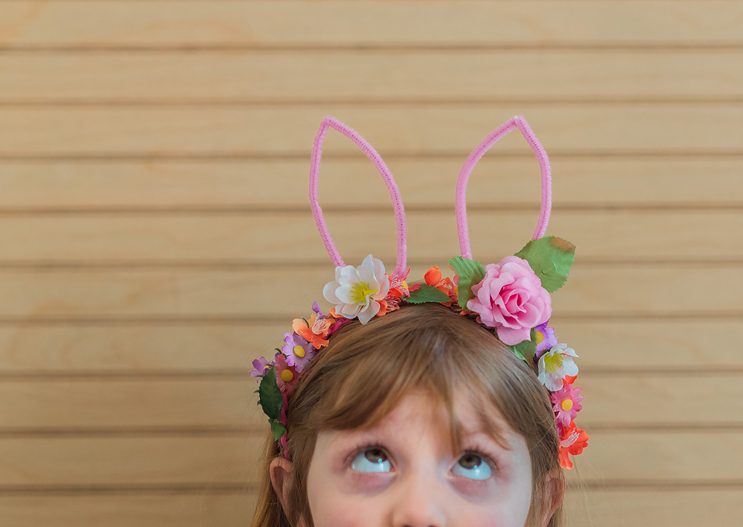 How sweet and simple is this idea! Wear a flower crown / headband & incorporate some bunny ears in.
3. Simple Rabbit Hat
If you love simple, grab some felt from a craft store & draw out some shapes to make any hat look like a rabbit! Love how cute this one is!
4. Paper Plate Rabbit Ears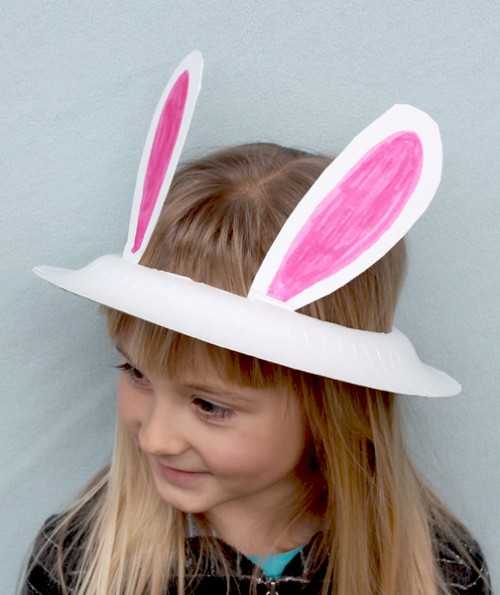 Ok, this is for all the last minute mums who totally forgot that the Easter hat parade was on! All you'll need is a paper plate, scissors & a pink texta to make this paper plate hat.
5. Rabbit Hair Bun
Not really a hat but a cute spin on wearing something on your head (or in your hair really!), this rabbit face in a bun is a lovely idea.
6. Carrot Hat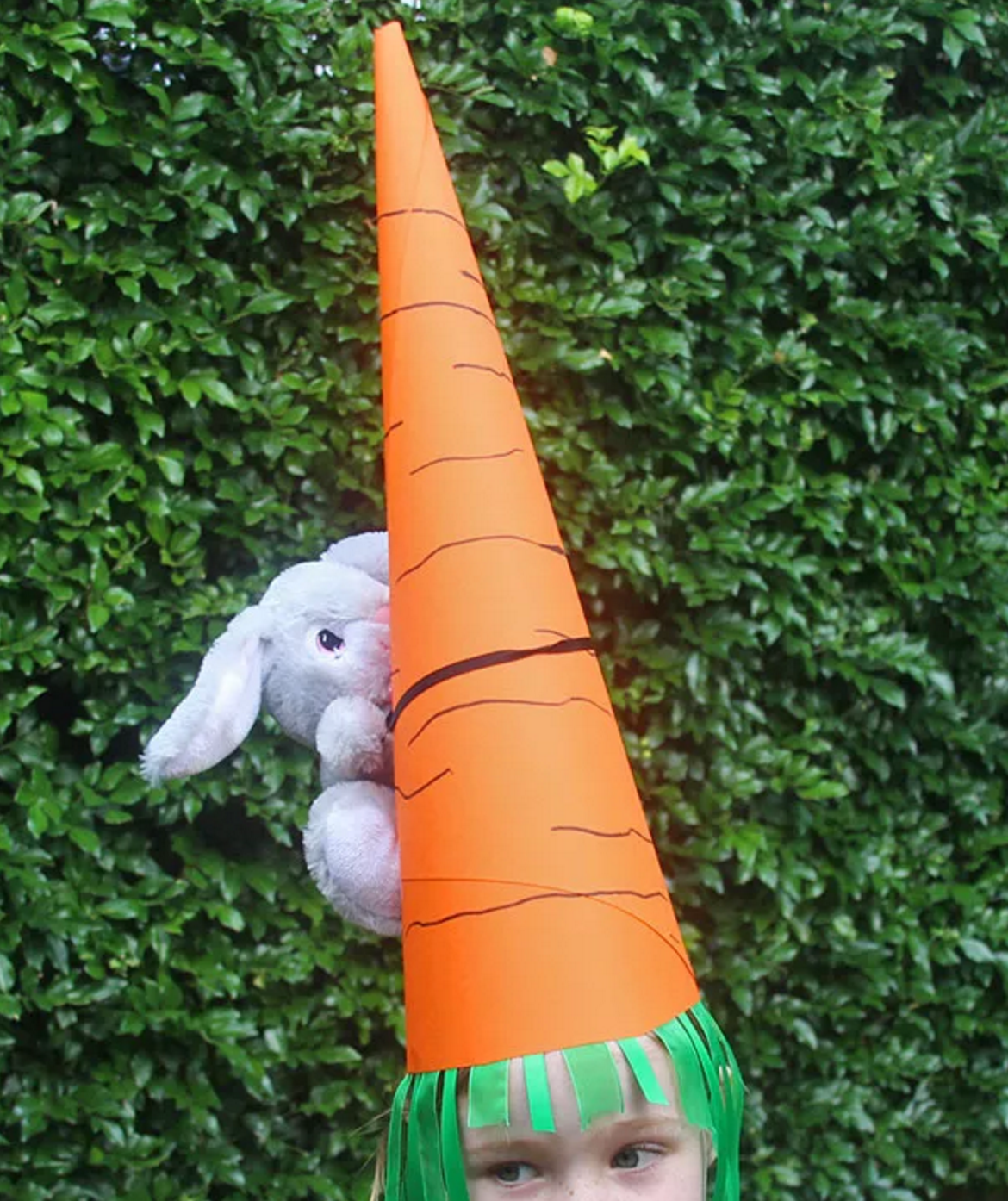 Another easy idea if your child is happy with this idea – an orange cardboard carrot hat!
7. Spring Chicken Hat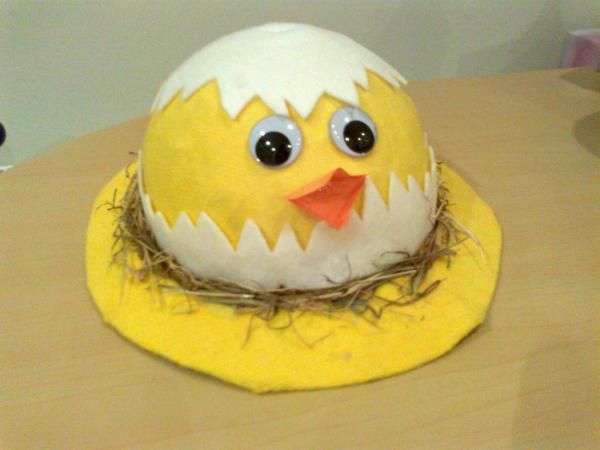 Easter & baby chicks go hand in hand don't they? Recreate this hatching chick with some felt, straw & googly eyes.
8. Chicks on a Hat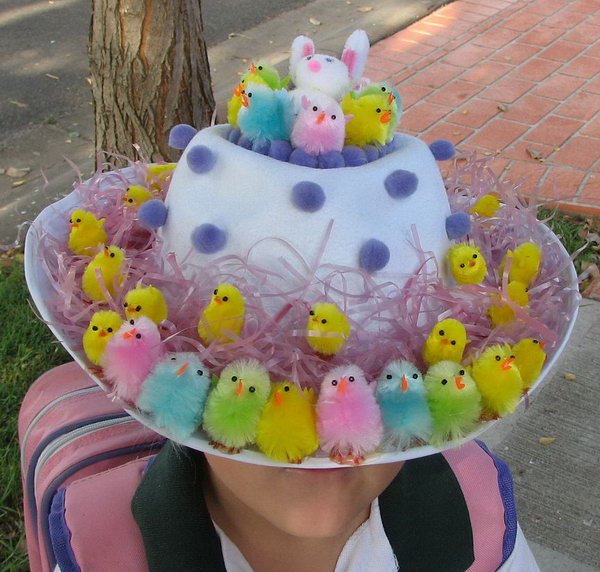 Need lots of little chicks? A trip to the $2 shop will help make a lovely hatching nest scene on your Easter hat.
9. Chicken Slippery Slide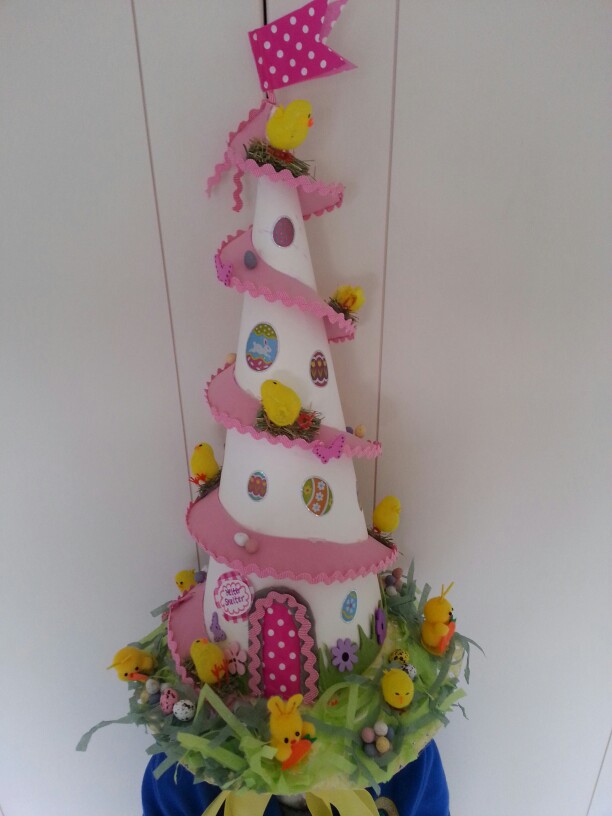 I love this fun slippery slide Easter hat! The little chicks look like they are having a lot of fun sliding on their grass sleds!
10. Star Wars Chicken Hat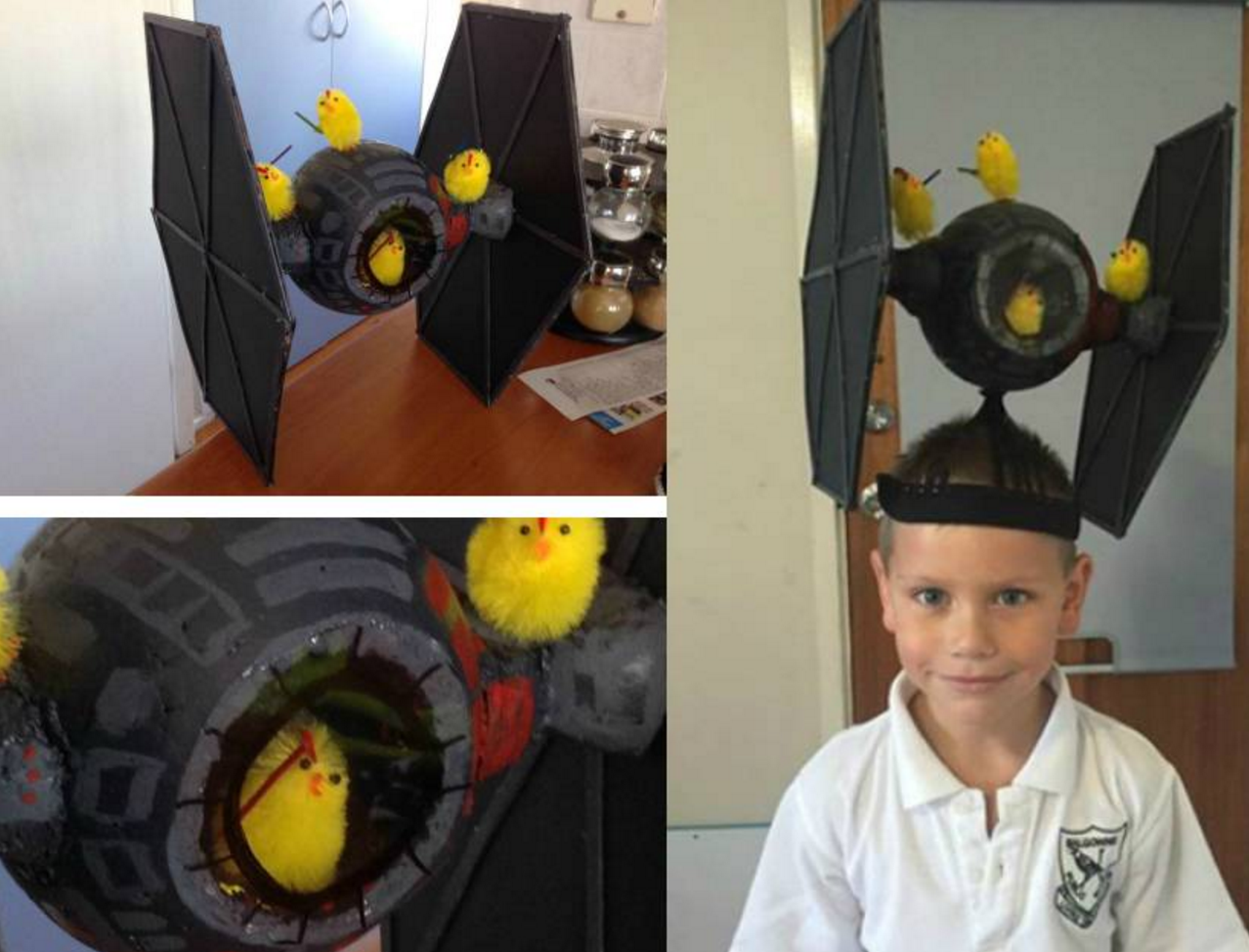 Why not! Chicks can be Jedi's too right? Combine what your child loves in the hat parade like this Star Wars themed hat.

11. Cream Egg Hat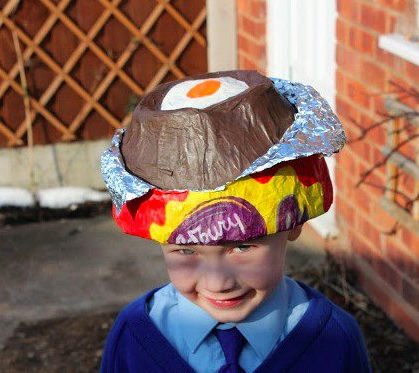 How gorgeous is this cream egg hat! So cute you just want it eat it up!
12. Indian Headband Egg Hat
I love it when people think outside the box and come up with something creative like this American Indian themed feather & egg headband.
13. Spring Theme Hat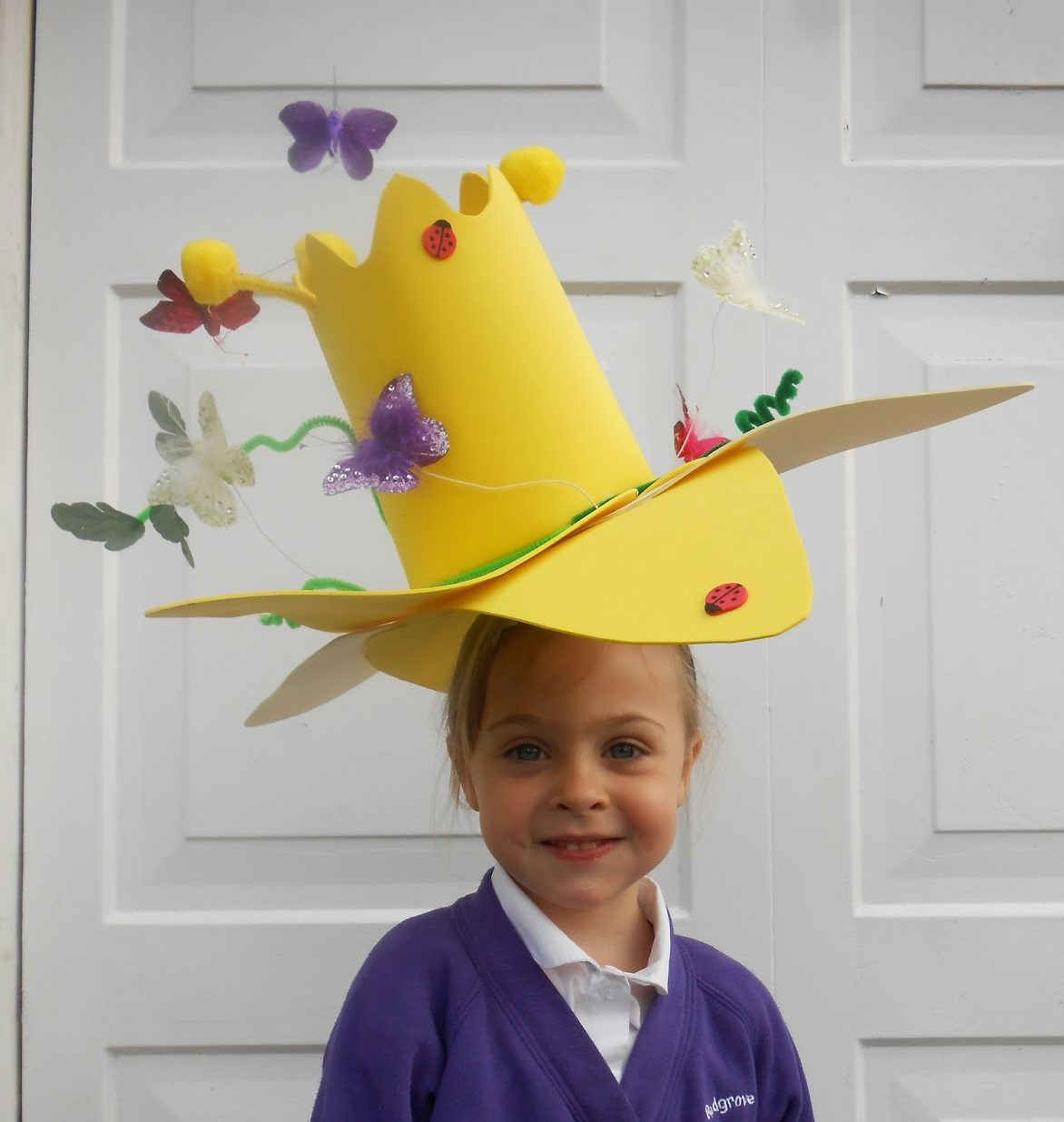 Not a fan of rabbits or baby chicks? Then go for the Spring theme using butterflies & lady beetles like this one here.
14. Spring Garden Paper Hat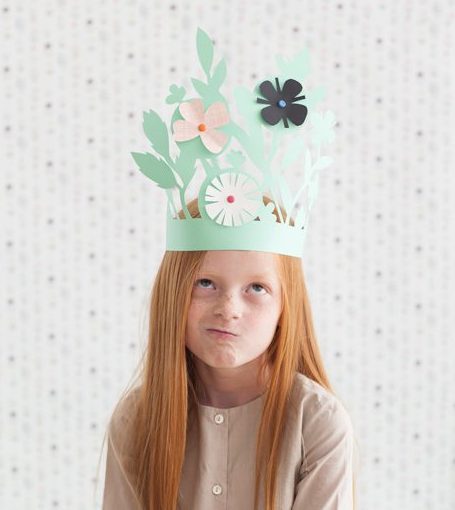 I love this Spring garden cut out paper hat. Just goes to show how much you can achieve with minimal resources.
15. Easter Party Hat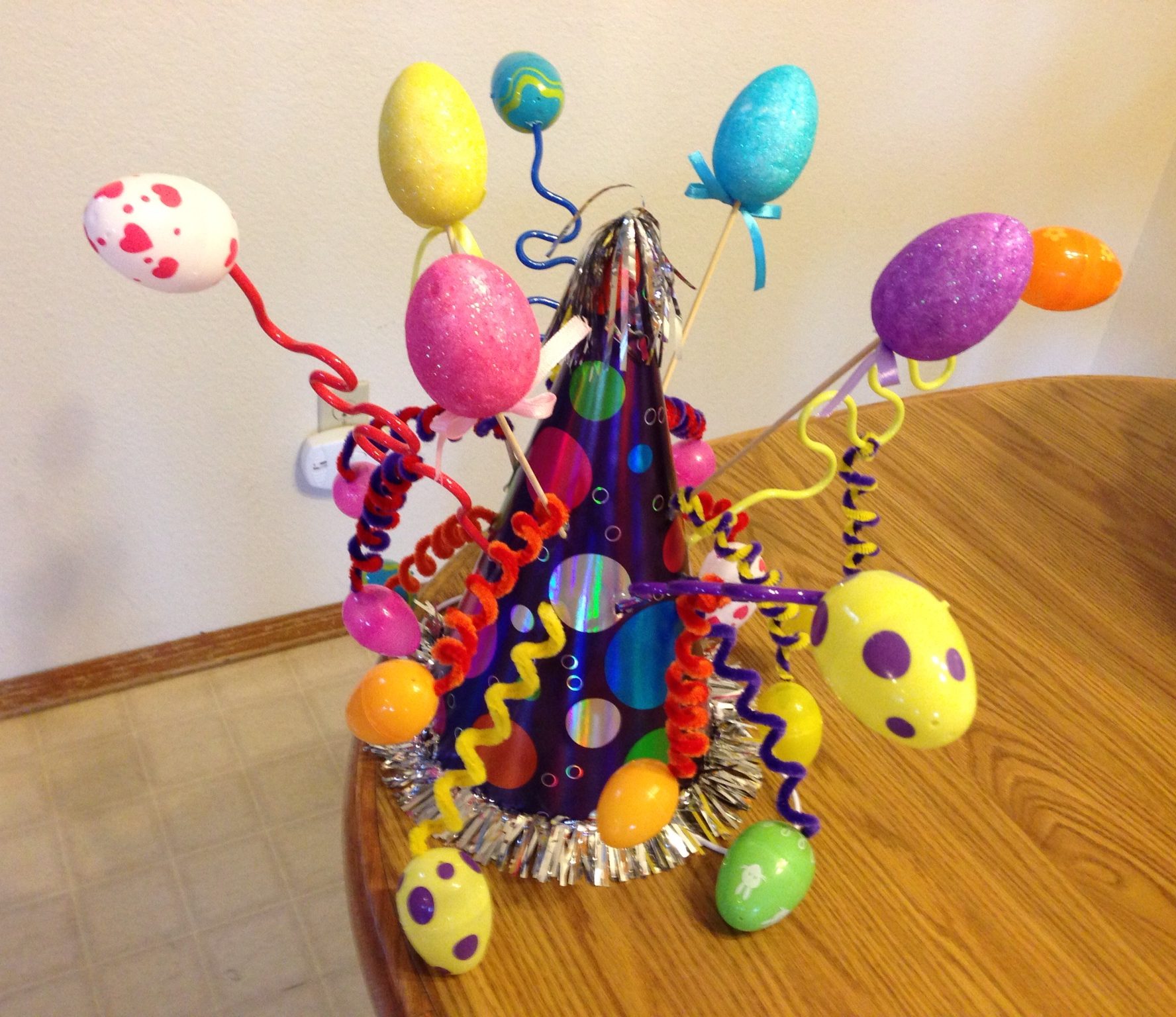 Love this crazy party hat with Easter eggs shooting out of it like party streamers!
16. Frying Pan Hat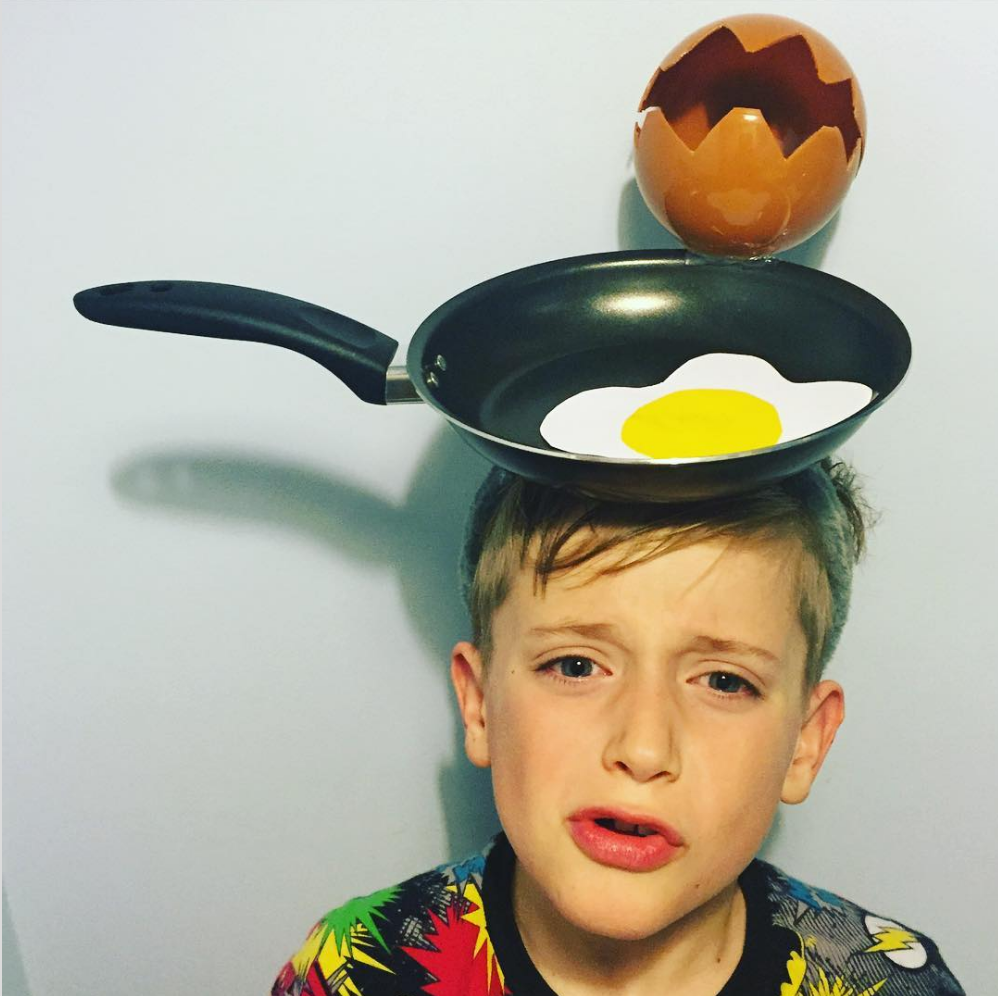 This was too funny not to include! This little boy doesn't seem too impressed with his cracked egg frying pan hat!
17. Egg Shell Hat
If you plan ahead & love paper mache-ing, make a cracked egg hat which your child can paint & decorate like this one.
18. Angry Birds Hat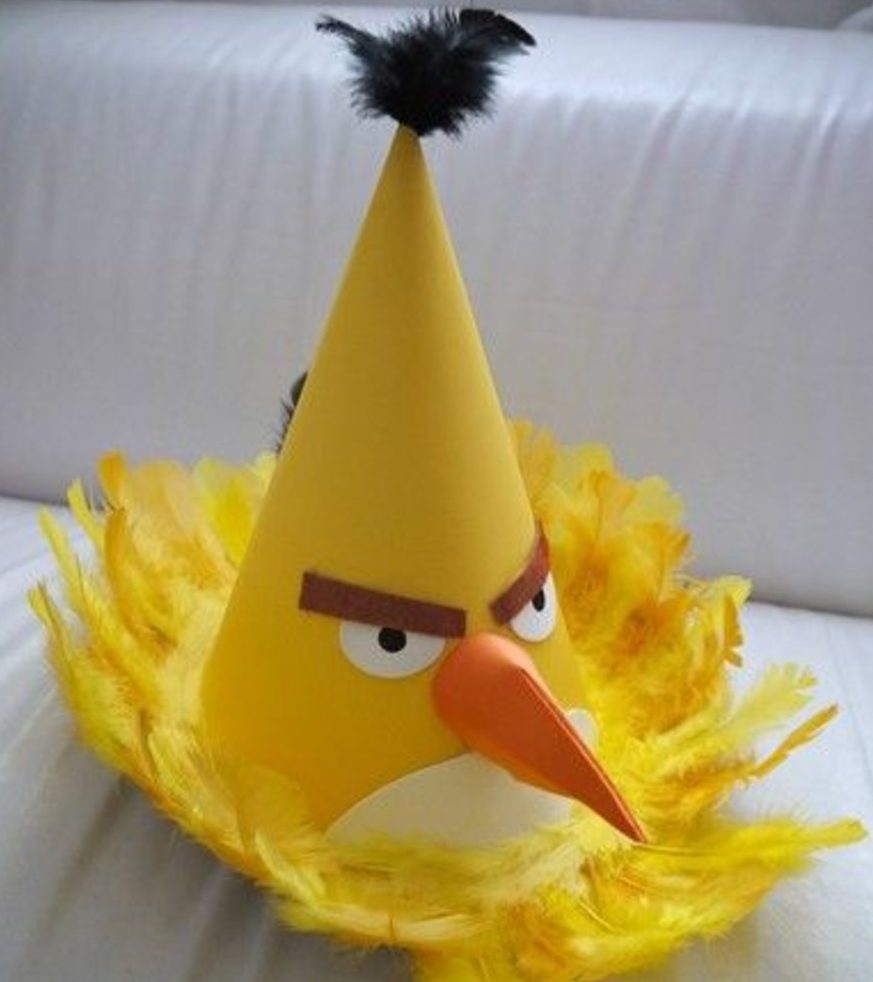 If your child is an Angry birds fan, recreate this hat & they will definitely stand out at the Easter hat parade!
19. Minecraft Themed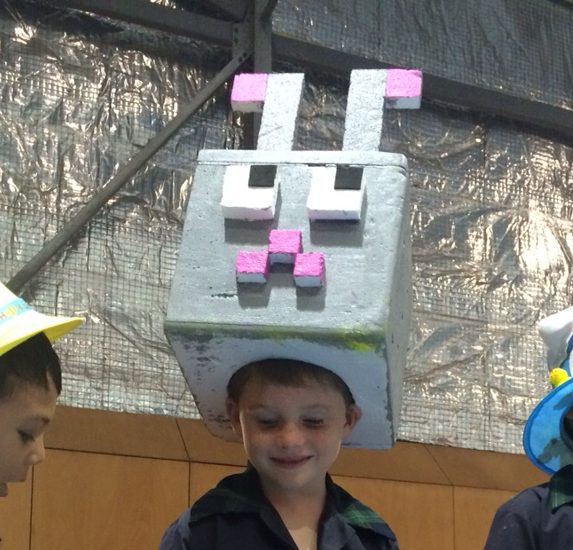 Some clever parenting here using a styrofoam box to make a Minecraft themed rabbit hat!
20. Easter Egg Crown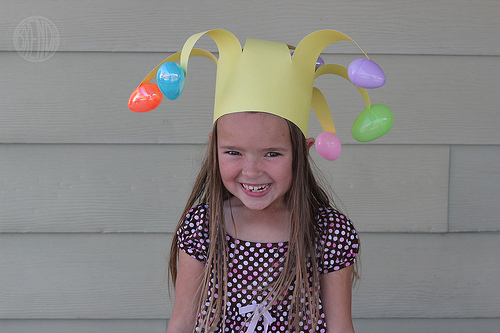 This jester-like hat would be pretty easy & fun to make and wear. Simply get hollow Easter egg shells & glue them onto a cardboard crown with extra long tips.
Want to get organised this school year? You'll love our huge range of super cute school supplies. Our name labels for school are waterproof & stay stuck all year & each pack has school labels for all of those items that kids are likely to lose… even tiny pencil labels. If you're looking to get organised this year, we'd love to help. Check out our name labels here & get up to 65% off.
Hope you've been able to take some inspiration from here & don't forget to share your creations with us!