8 Dazzling Kids Glitter Party Ideas
Decorations,glitter,glitter party,kids party,party,party ideas
Glitter has become a super popular theme for kids and pre-teens' birthday parties this year. We've found some amazing tips & tricks if you're planning one yourself that will help you make your party's decorations extra-fabulous!
1. Decorative Balloons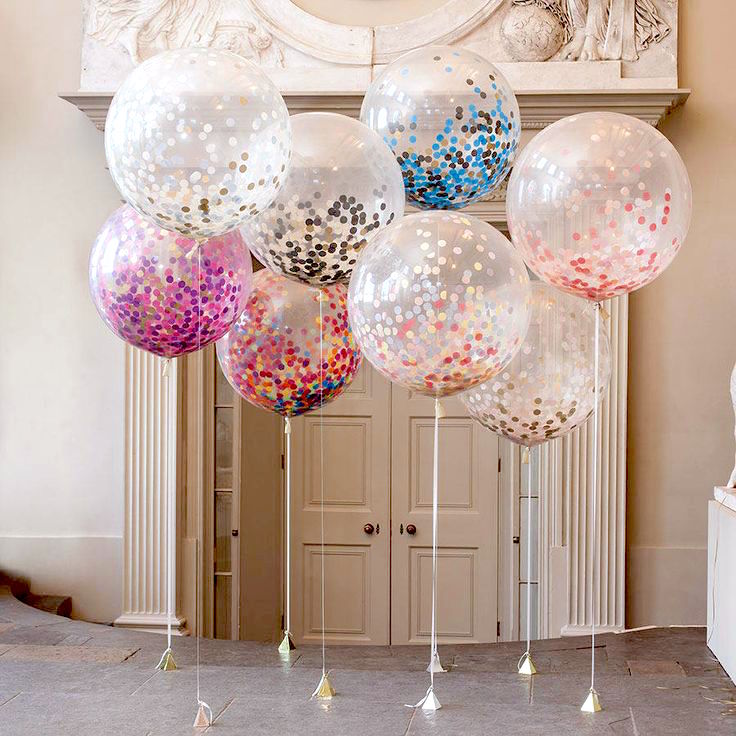 Glitter filled balloons look absolutely gorgeous and would work really well as a feature decoration at the entrance of your party. They're super easy to make and you can choose whichever colour you'd like for the confetti inside!
2. DIY Wands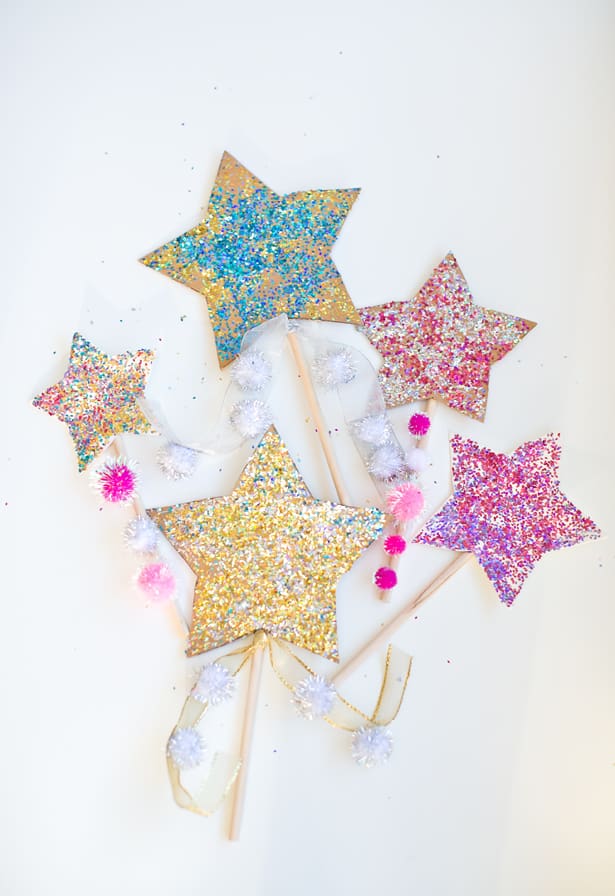 Have a table set out with some plain wands, several bowls of differently coloured glitter, paint brushes and PVA glue so that kids can make their own wands! This gives them a keepsake they can take home after the party and also keeps them busy for a little while when they start making them.
3. Feature Jars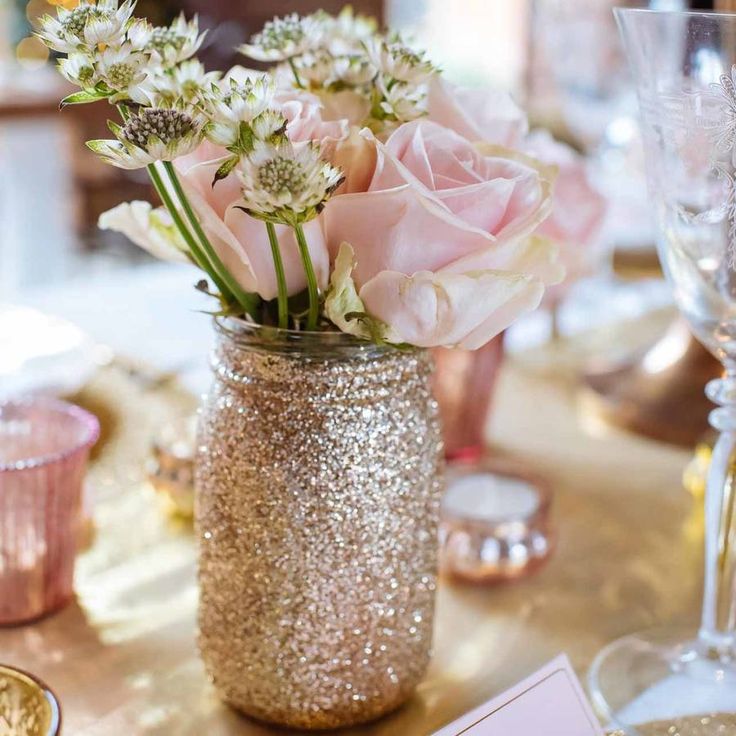 These stunning glitter mason jars are super easy to create and make excellent table decorations. You can fill these jars up with things like fresh flowers or with your cutlery in the middle of the table. 
4. Sparkling Party Snacks

Who knew there is glitter that you can eat?! Your party snacks will look magical with these sparkles sprinkled on them and you can choose the colour to match the rest of your decorations!
5. Personalised Clothing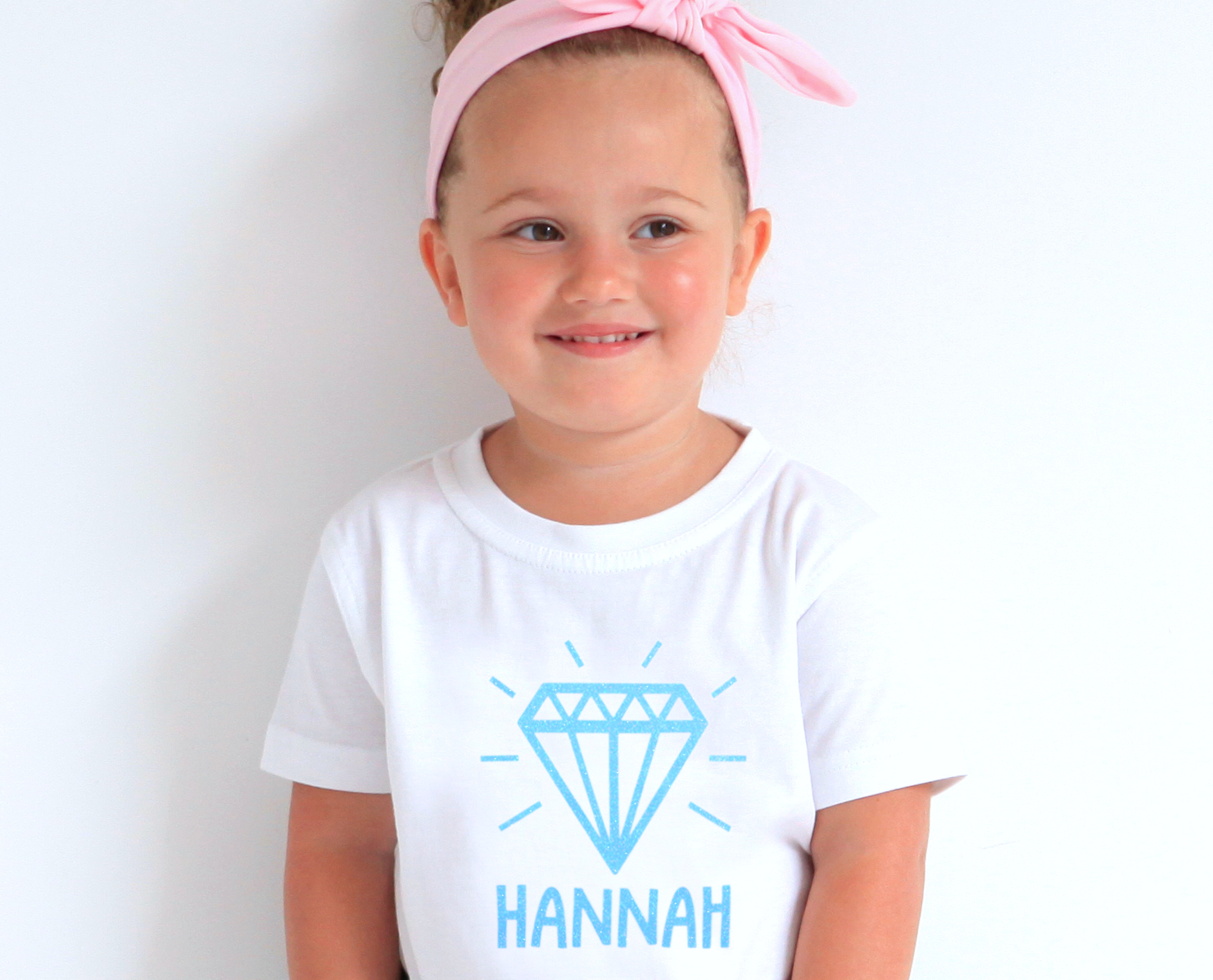 Your little one is sure to look absolutely fabulous wearing their very own personalised glitter clothing! They're sure to have fun showing off their new shirt personalised with their name on it to all their friends and family at the party. You can choose the colour and the range features heaps of adorable designs!
6. Shimmering Party Favours

Glitter party favours are a super cute way to finish off your little one's party! You can have a go at making them yourself by buying take-away noodle containers and using stickers or patterns on the sides. Fill them up with all sorts of lollies and maybe a tiny bottle of magical fairy dust!
7. DIY Glitter Cutlery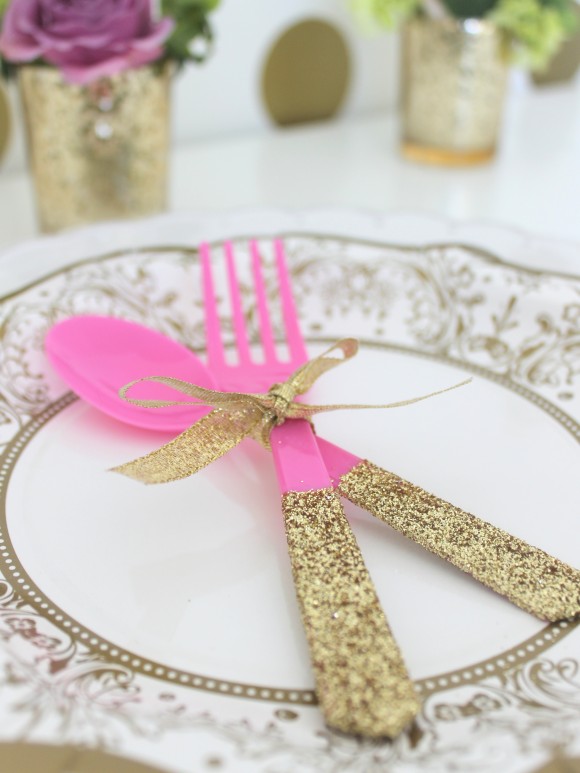 Glitter cutlery is fun to make and will look wonderful when everyone sits down to eat. You can make a variety of colours or keep to the one colour you've planned the rest of your decorations around.
8. Hanging Round Decorations
 
These hanging decorations also are super easy to make and look incredible! If you're unable to find any pre-made card, you can buy some thick card, glue and glitter instead and make some at home. You can hang these decorations around the party or even across a single wall set up for a cute photo shoot with the kids!
We hope you've enjoyed our list of 8 dazzling glitter party ideas!
If you try out any of these sparkling ideas please feel free to send us some photos! We'd love to see them!