Butterfly Art Using Paint Swatches
We created this fabulous Butterfly artwork using a butterfly shaped craft punch and some paint swatches. There are so many colours to work with so it would look beautiful in any little girls room.
You can also use different shaped craft punches, so don't feel restricted to only butterflies. What a lovely gift to give to a friend!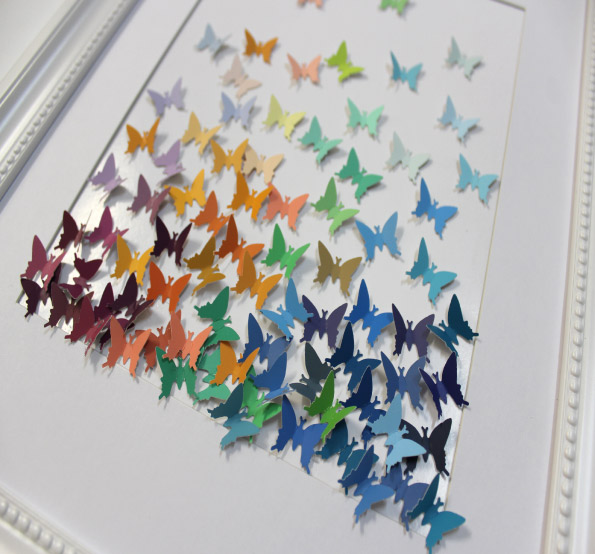 There are things you will need:
Cardboard colour samples – you can find these in a paint shop or a hardware store
Butterfly stamp punch – you can find these in most craft stores
A white frame (A4 or A3 works the best)
Hot glue gun or double sided tape

How to make: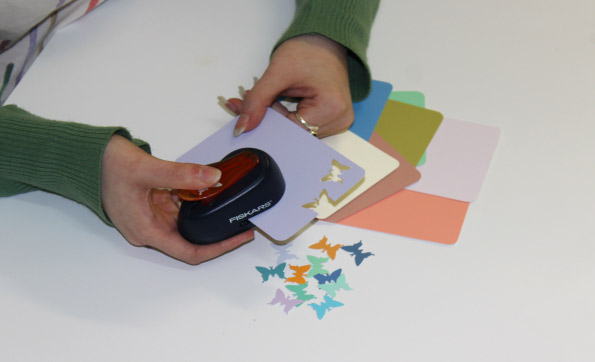 Slide the coloured card into your craft punch and cut out the shapes.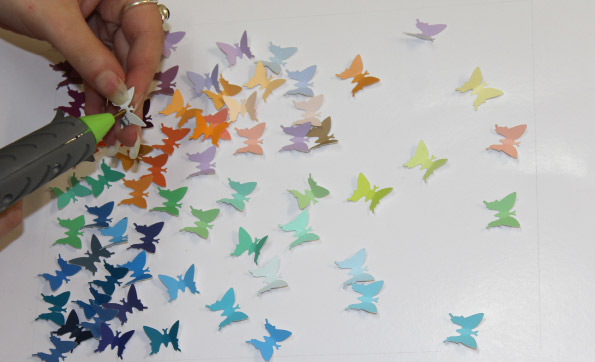 Heat up your glue gun and place a dab of glue on the back of the butterfly. Then place it on to the frame. Continue for the remaining butterflies until you have your desired look.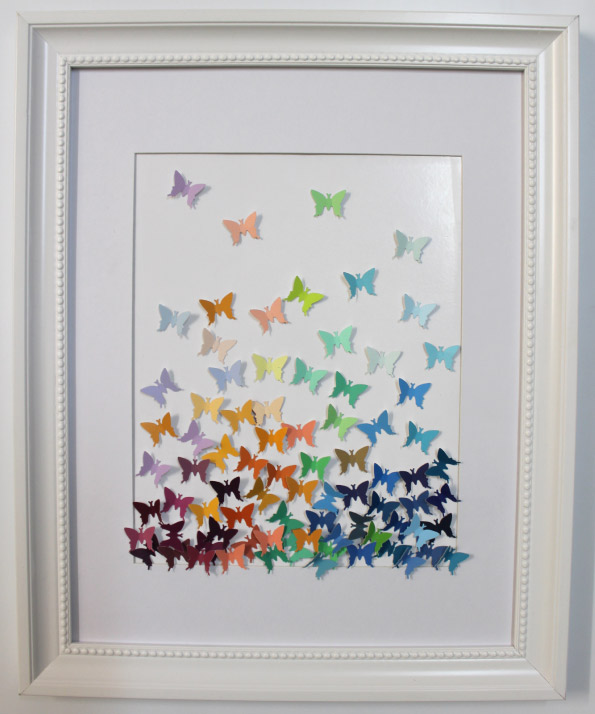 There are endless ways to layout this design and colour combinations you can use, for example using only shades of pink could be very sweet.