Button Art
buttons,craft,things to do with buttons,wood craft
Button Art was so easy to do and looked amazing when we were finished. What a way to use up buttons building up in Nanna's sewing tin.
You can make your wooden letters look funky with all types of different styles of buttons, we chose the simple pastel colours this time. You can also paint the letters first which would add effect.
These button names would make such a lovely gift for a new born or even to fill in time with the kids. They could decorate their own names, mirrors, boxes etc.
 
Things you will need:
Buttons
Wooden letters from your local craft store
Hot glue gun

How to make: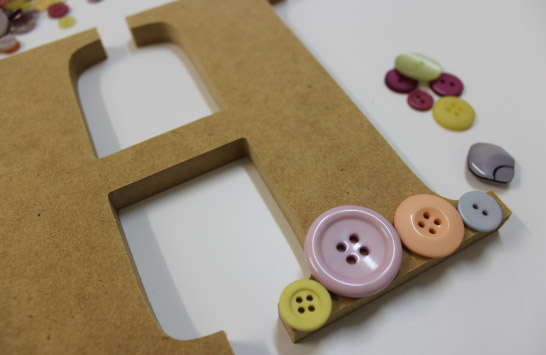 Heat up your glue gun and apply a dab of hot glue to the back of your buttons. Attach to your letter.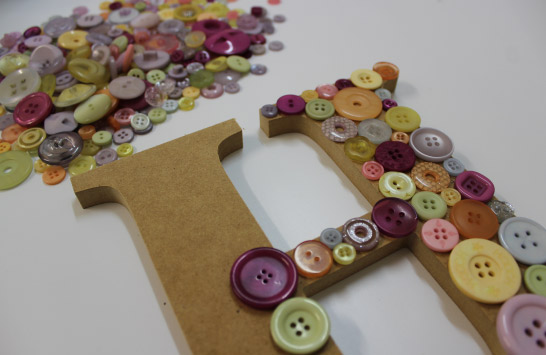 Continue applying the buttons to the letters.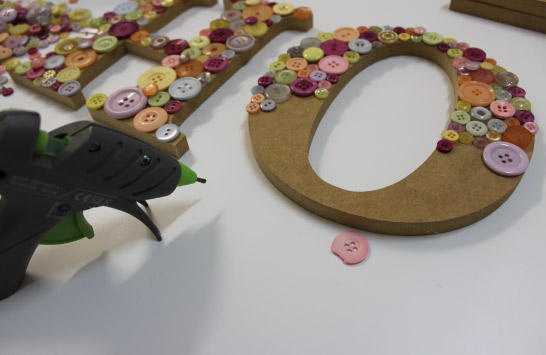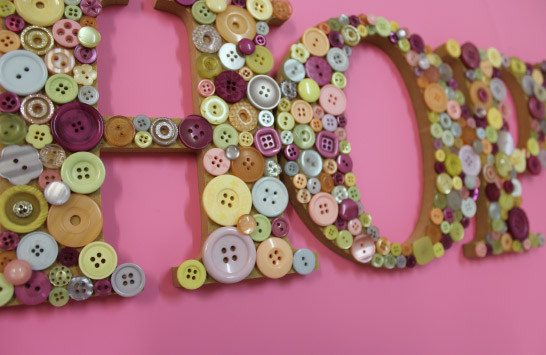 Once you're finished your decorated letters are ready to attach to the wall.
There are heaps of other things you can do to expand on this idea, such as painting your letters first or decorating with felt balls or if you've got loads of buttons, you can also choose to only use one shade of buttons.