DIY Animal Jar Tutorial
Animal Jars,DIY animal jars,DIY tutorial
I love making stuff. Even more, I love recycling and making new objects from things that might otherwise go in the landfill. Here is a super easy tutorial, using recycled jars and plastic animals that might be lying around your home! I hope you enjoy making these as much as I did!
Here is what you'll need: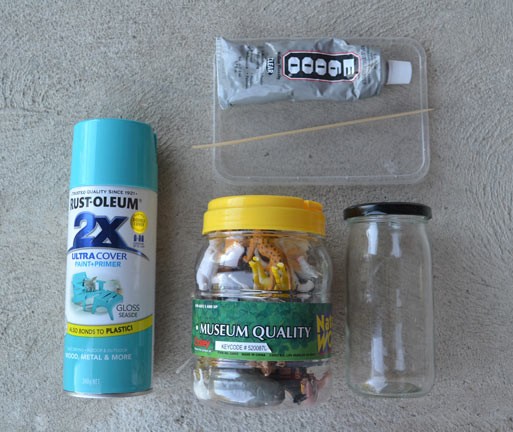 Empty cleaned jars with labels removed
A variety of plastic animals
Glue that can stick plastics and metals. I used E6000 glue.
A skewer and throw away lid/tray
Spray paint in colour of your choice. I used Rust-oleum, which you can spray on plastic & metal & also includes a primer.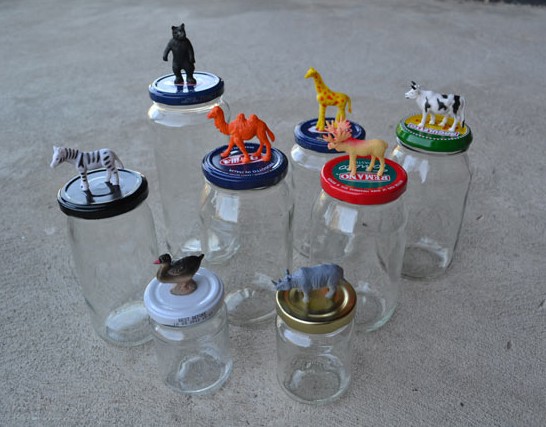 Next, arrange the animals on the jar lids and see if you like how it will look. Certain animals might look better on a smaller jar, and vice versa.
When you are happy with your selected animal, then it's time to start glueing. Squirt a little bit of glue onto a throwaway lid, and using the end of a skewer, put some glue onto the animal legs. Stick firmly on the jar lid and using the other end of the skewer you can remove excess glue. Let it dry overnight. Make sure the next day that your animal is firmly attached to the lid before you move onto the next step.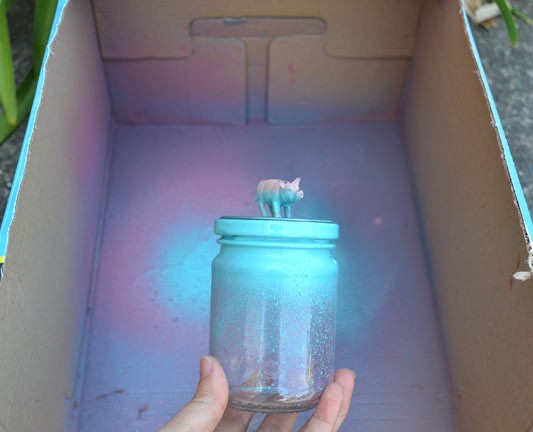 Now it's time to spray paint! When I spray paint, I usually cut up a cardboard box to make myself a spray booth. As some sprays can be toxic, it's always a good idea to spray outside.
The easiest way I have found to spray the lids is by using an old jar to hold the lid while I spray. Keep rotating and spraying until there is a nice layer of paint on the animal lid. Make sure you can't see any part of the original lid or animal colour showing through. If you can, lightly spray more paint onto that area.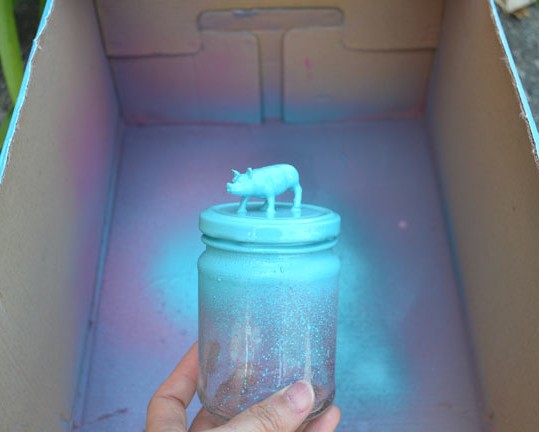 After the whole lid is covered in spray, I usually leave it on the jar overnight to let it set. If you touch your lid too early, you will leave fingerprints and or take the paint off.
You don't need to use an old jar to spray paint the lids. I was originally holding them and spraying, that worked well too.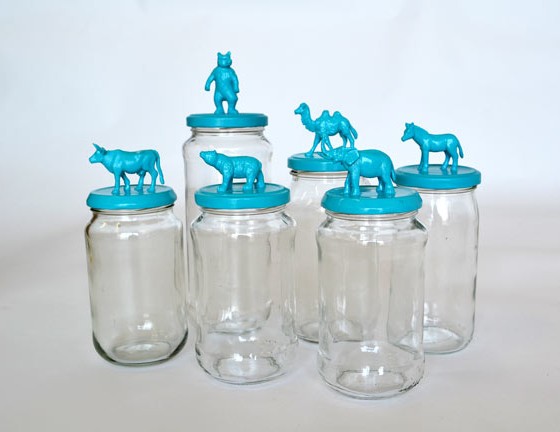 Aren't they so adorable! The best part is deciding what to do with them!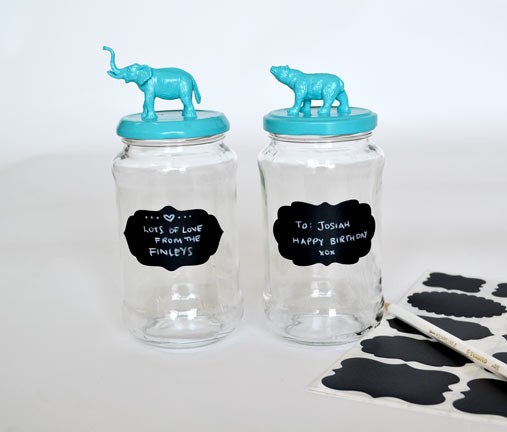 I decided to give some away as presents. I filled them up with chocolates and used chalkboard labels from Bright Star Kids along with a chalkboard pencil to write on the labels.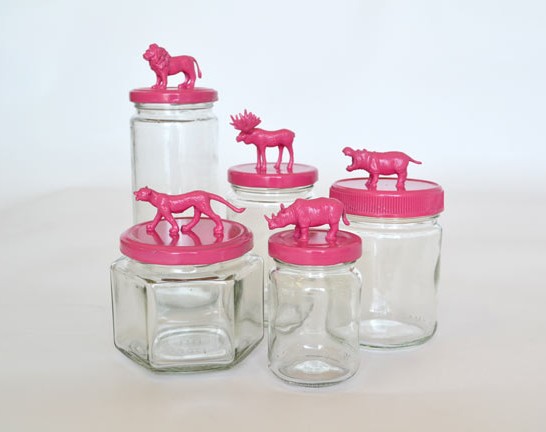 Here is a set of pink jars I also did.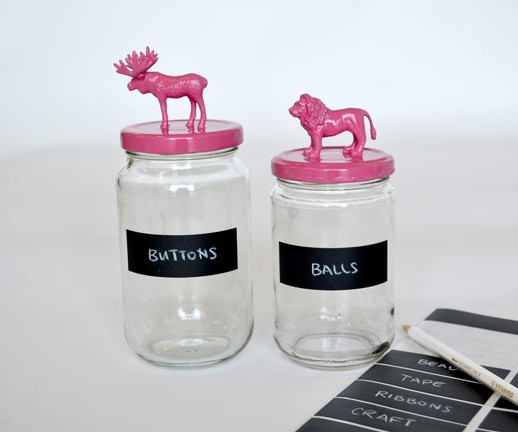 Some of the pink ones are going to be used to organise my stuff. Chalkboard labels are great because if I decide to change the items in my jar, I can easily remove what's been written on them and write what the new contents are.
What do you think? Easy and gorgeous aren't they? I hope this has inspired you to make some today!