DIY Flower Vases
DIY Gifts
Flower Vases
Recycle and refresh a used bottle to create some beautiful DIY Gifts or a stand alone styling piece.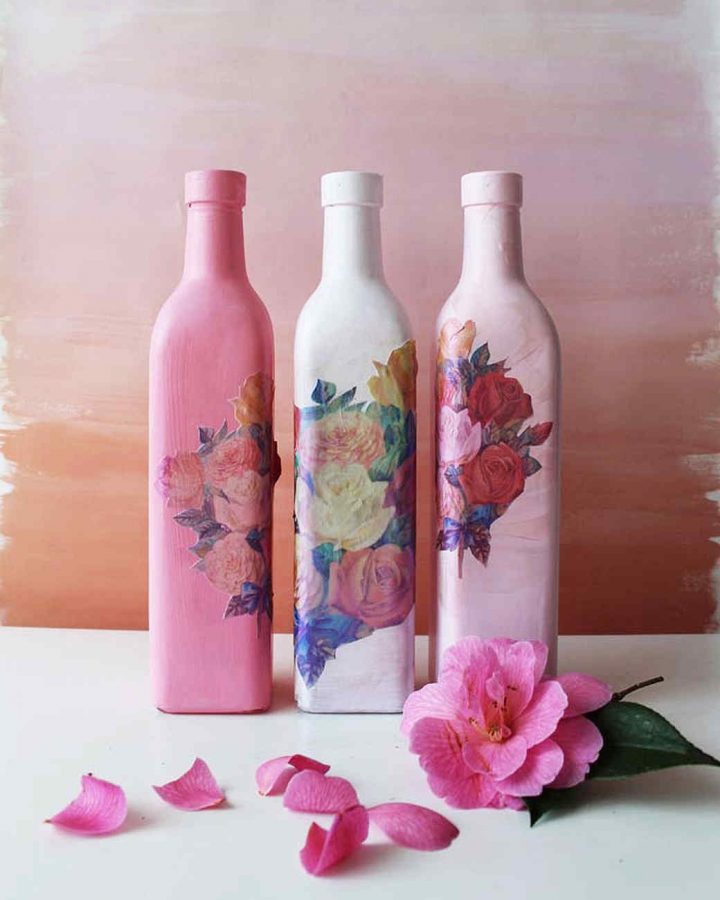 These vases are brilliant and so easy to create with a simple papier-mâché-like technique!
Save an interesting bottle or jug, paint it and paste on a floral print for an inexpensive and eye-catching DIY Gifts solution.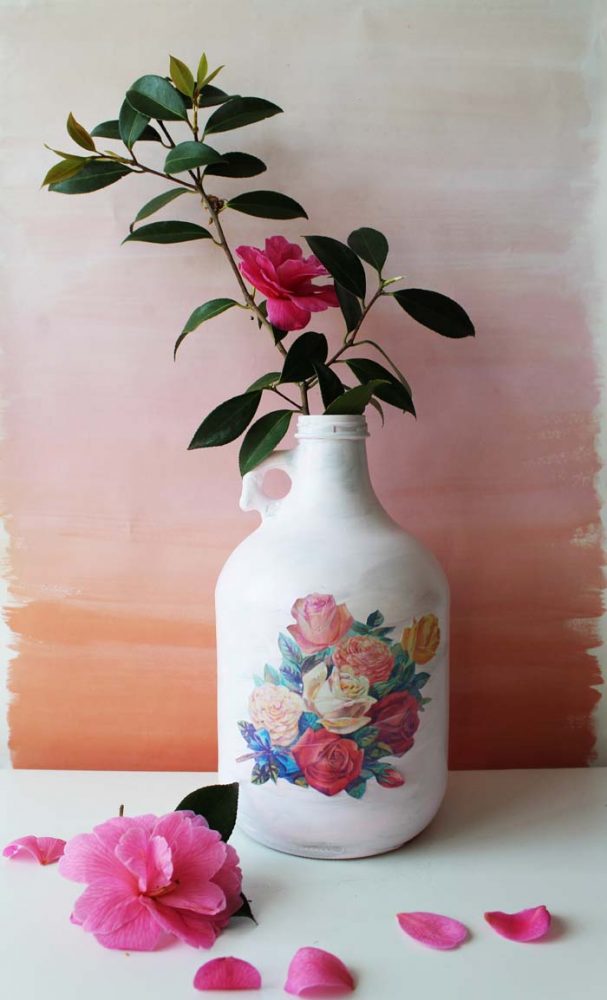 And check out how the flower print is applied here
Creating some DIY Gifts? Don't forget to check out these Personalised Greeting Cards