Road Wall Letter Tutorial
Cars,Custom Wall Letters,Road Wall Letters,Roads
Do you have a little boy or girl who loves cars and roads? Here is a tutorial that is easy to put together and will delight any kid, young or old.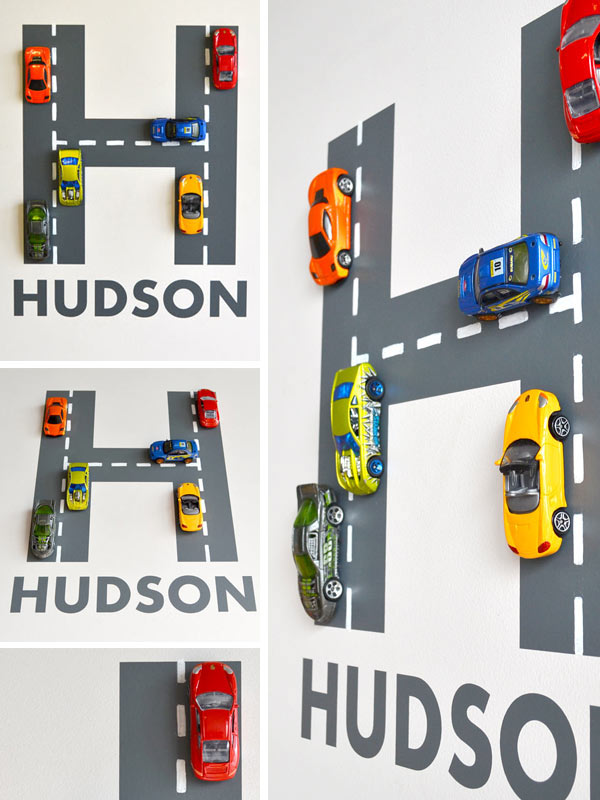 1. What you need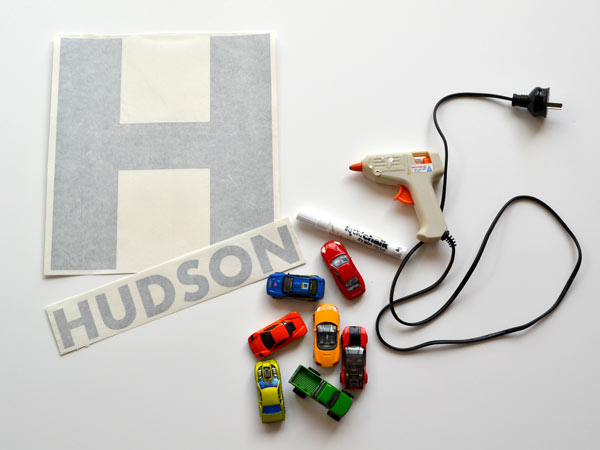 Wall Letters from Bright Star Kids (The ones pictured above are 'H' in 30cm & 'HUDSON' in 5cm, Hero font, Smokey Grey)
Hot Glue Gun
Liquid Chalk Marker in White, or alternatively some acrylic paint in white
Various cars in different colours
Pencil & Ruler (not pictured)
2. Peel off your Wall Letter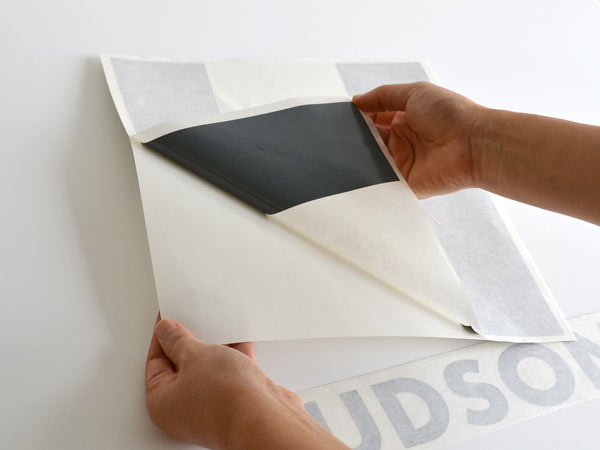 Your wall letters will come with a masking tape over the top. Peel the wall letter away from the backing sheet, making sure the wall letters are stuck onto the masking tape.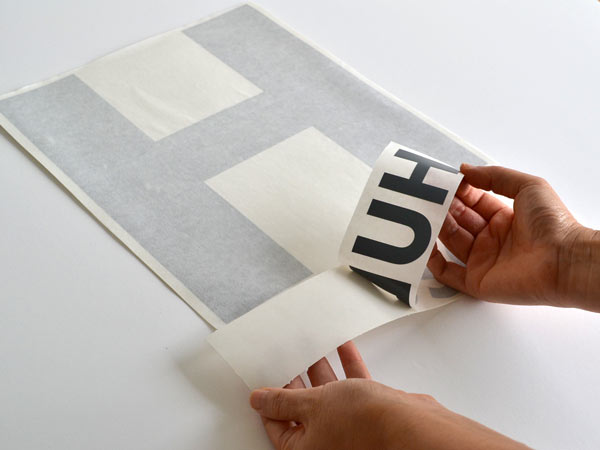 3. Position your letters on your wall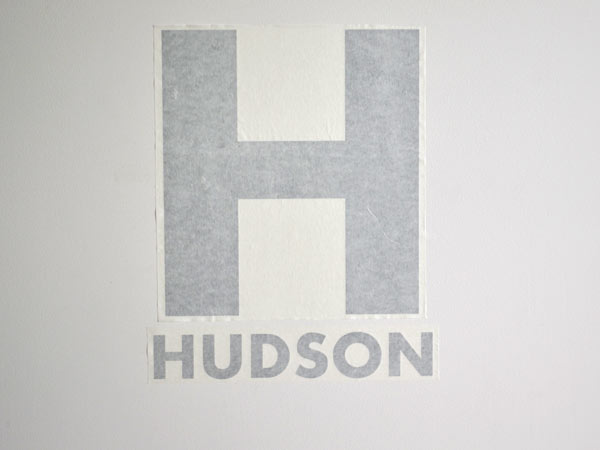 Lightly stick your wall letters onto your wall and make sure they are straight. If they are not straight, you can reposition them.
4. Smooth the wall letters down firmly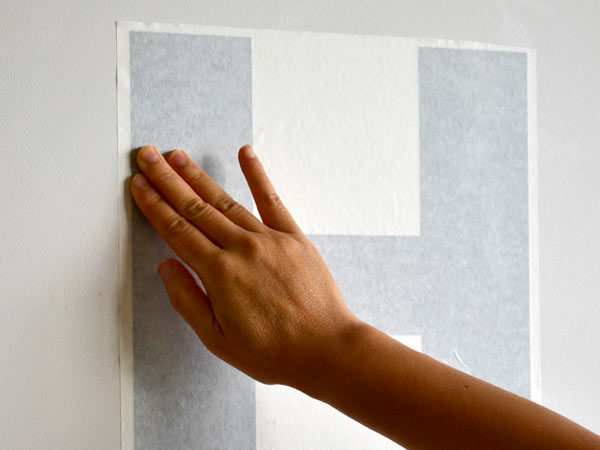 Once you are happy with the position of the wall letters, smooth the wall letters down firmly. This ensures the wall letters will adhere to your surface.
5. Start peeling the masking tape off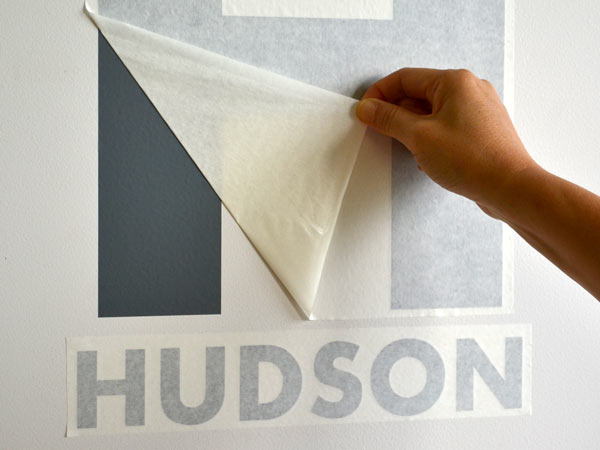 Once firmly smoothed down, you can peel away the masking tape.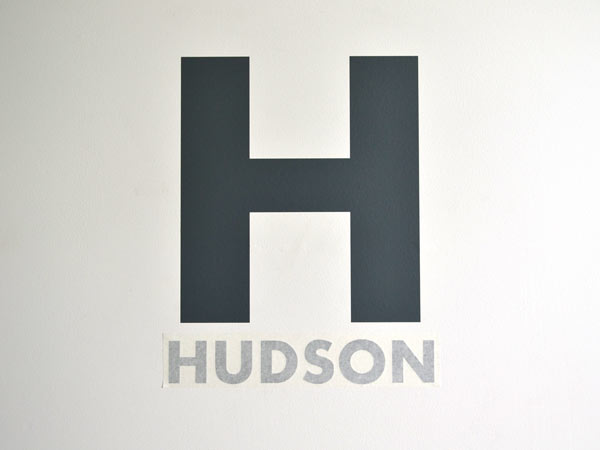 The 'H' is done, now onto the HUDSON.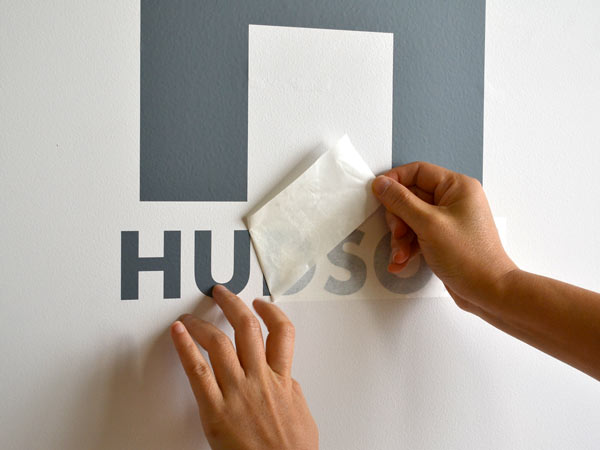 If any of the wall letters stay stuck onto the masking tape, grab a corner of the wall letter and peel it away from the masking tape and stick it onto the wall.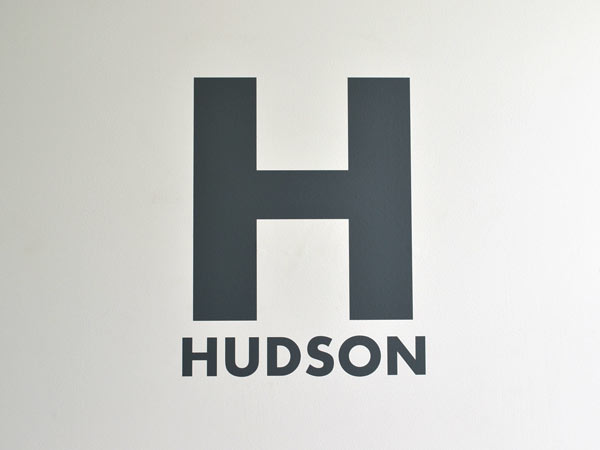 Done! You can also watch a short video of how to stick the wall letters onto the walls on the help and how to page at Bright Star Kids. Click on 'How do I apply Wall Letters'.
6. Draw the road lines
Using a ruler and a pencil, mark out where you want the road markings to be. Here I have made the white lines around 0.5cm wide and 2cm long, with a 1.5cm break. Colour in the road markings with a white liquid chalk marker. I find the liquid chalk marker works really well and if I make a mistake, I can easily wipe it off with a damp tissue. If you want it to be more permanent, you can also paint it with white acrylic paint. I have tested painting onto the wall letters and they paint on well. With both the chalk marker or paint, you will need to paint 2-3 layers on to ensure the white really stands out.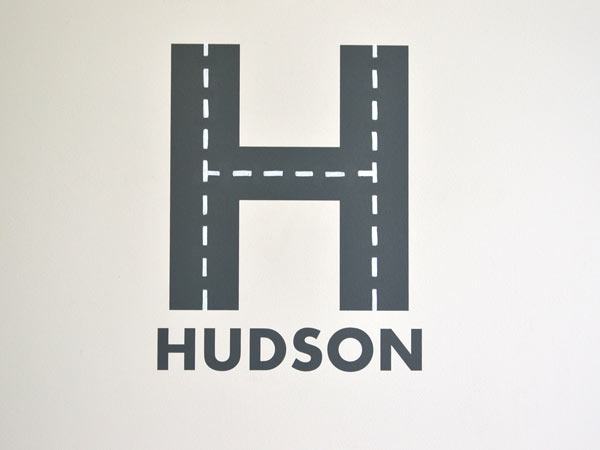 Done! It looks great as is, however, we want to put some cars onto the road!
7. Glue the cars on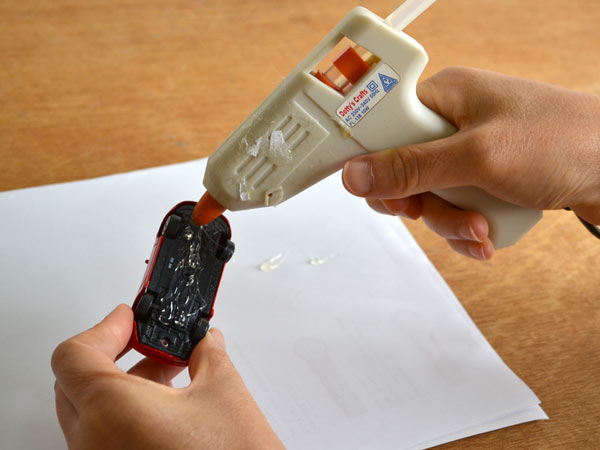 Play around with the configuration of where you want the cars to go on your wall letter. Once you are happy, heat up your glue gun and apply glue onto the back of your car. Some cars require more glue than others. For cars that have bigger wheels, apply a layer of glue near the wheels so they don't move and wait for that to set, before applying another layer of glue to stick the car onto the wall letter itself.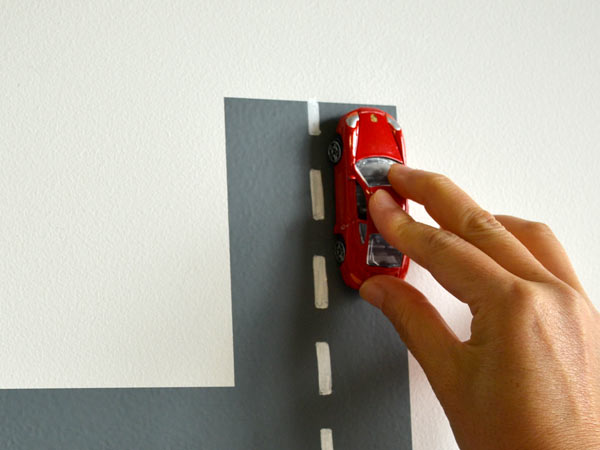 Press and hold the car in place. I only had to hold the cars for around 60secs. If they don't stick or if they move, you may need more glue.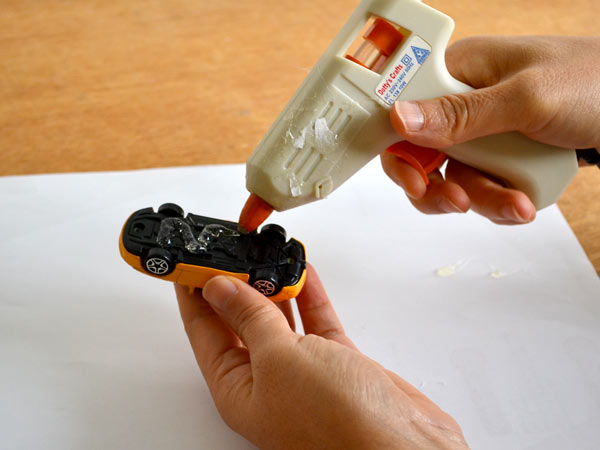 Keep gluing cars on until you are happy with how the road looks.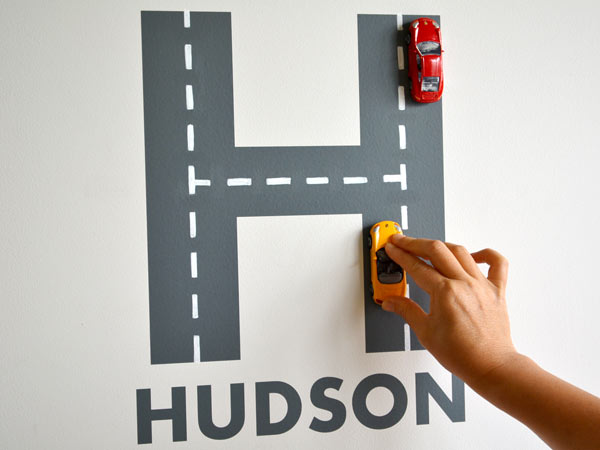 You may like a busy road, or you might like a quiet road!
8. Finished!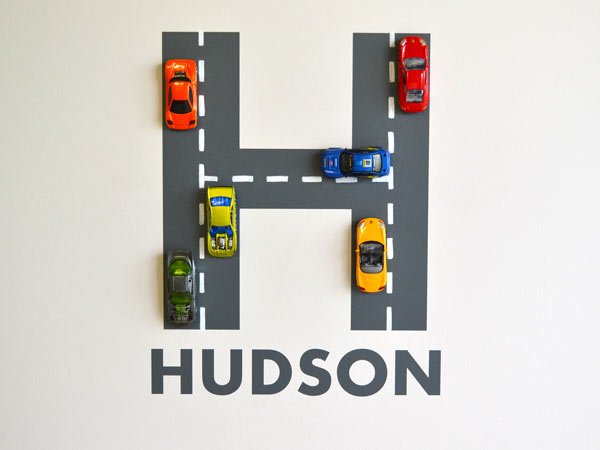 I found the 30cm wall letters in the Hero font worked perfectly to have 2 lanes.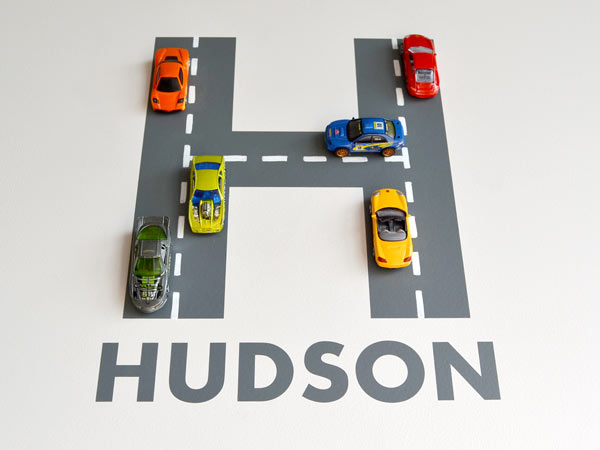 What do you think?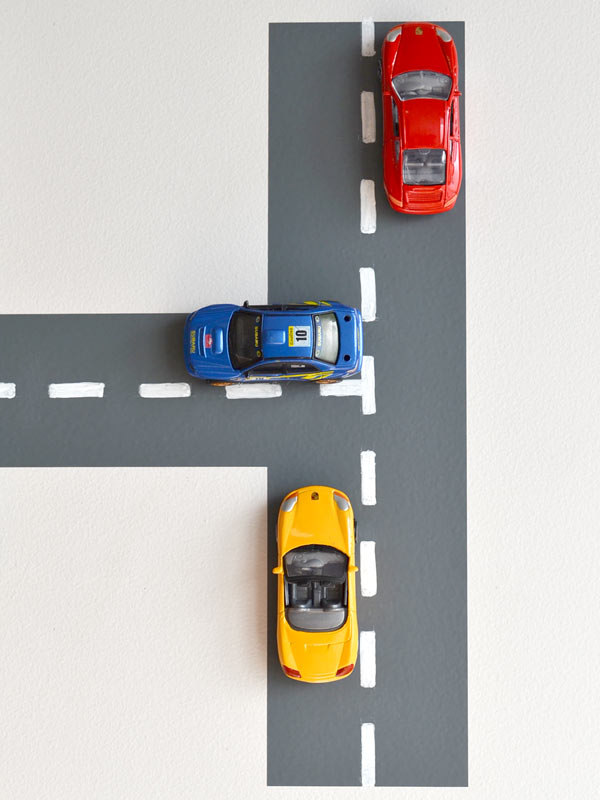 Will your little one love it?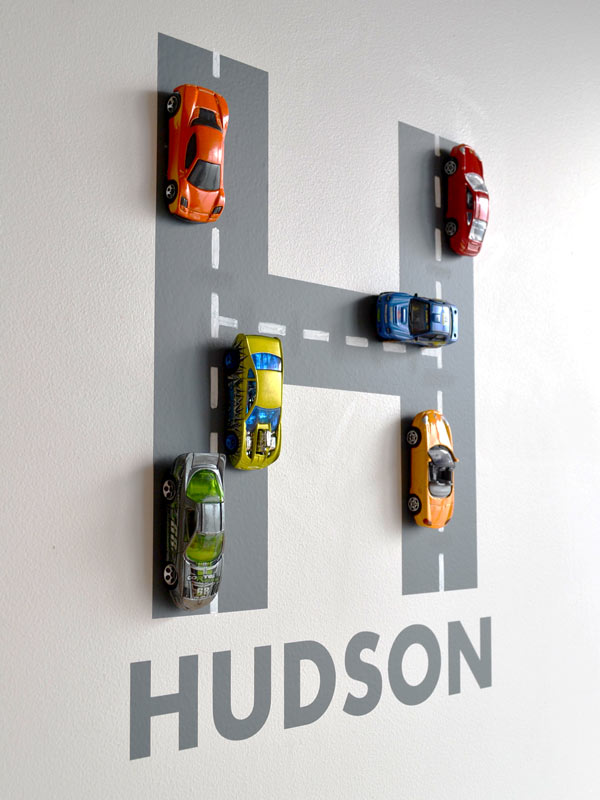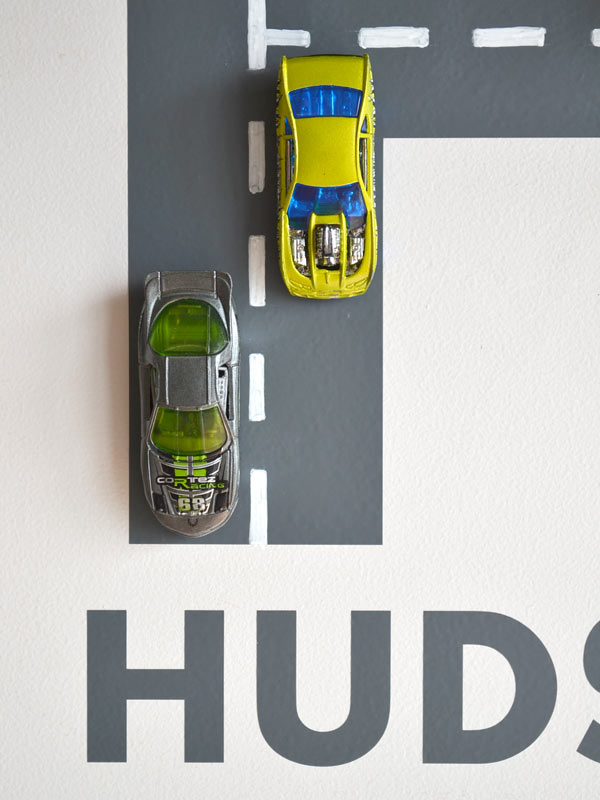 We hope you enjoyed this Road Wall Letter Tutorial. We would love to see the ones you have done – post them on instagram and tag #brightstarkids.