Personalised Gift Ideas for Grandparents
Gift Ideas,Gifts,gift ideas for grandparents,gifts for grandparents,grandparents,personalised gifts
Buying gifts for grandparents can be tricky, but we've got you covered with our list of lovely personalised gift ideas. Give them a gift with a personal touch and show your love and appreciation for everything that they do.
1. Tote Bag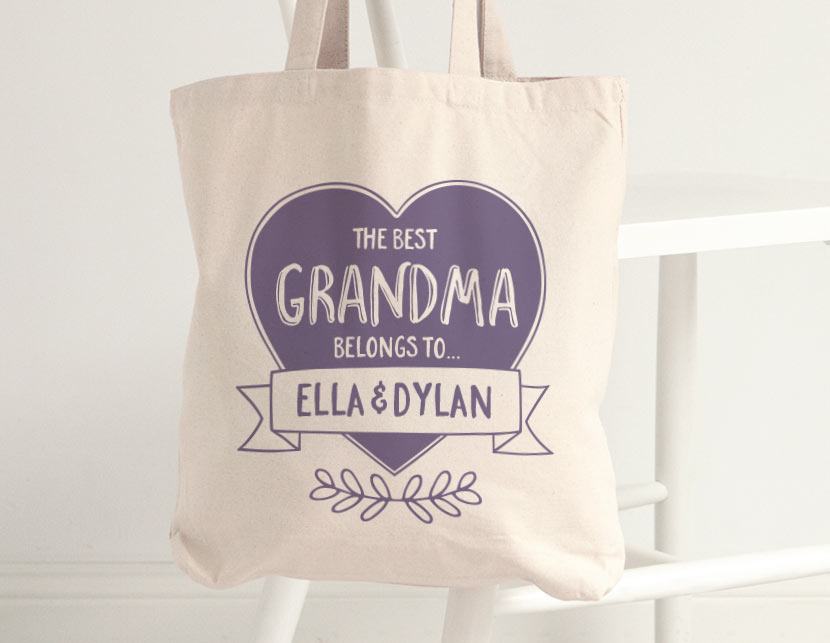 Tote Bags are a fantastic gift for grandparents who like a practical gift. You can personalise these bags with their name, favourite colour and who the gift is from.
2. Cards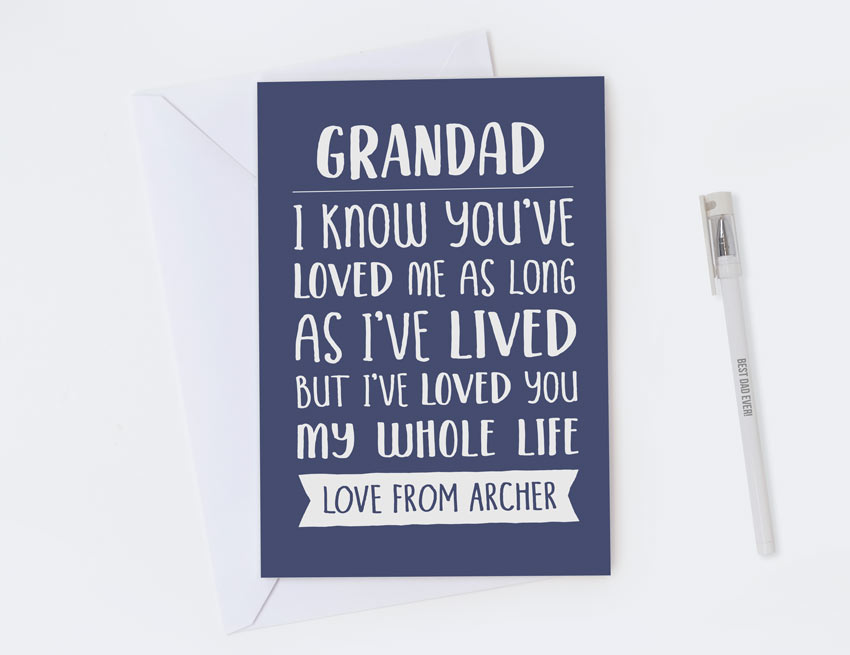 Write your grandparent a lovely message with a lovely personalised Greeting Card! They're sure to feel special receiving a card with their name printed on the cover. You can select their favourite colour as well as who it's from to give it a special personal touch. These cards are left blank internally for you to write in.
3. Tea Towel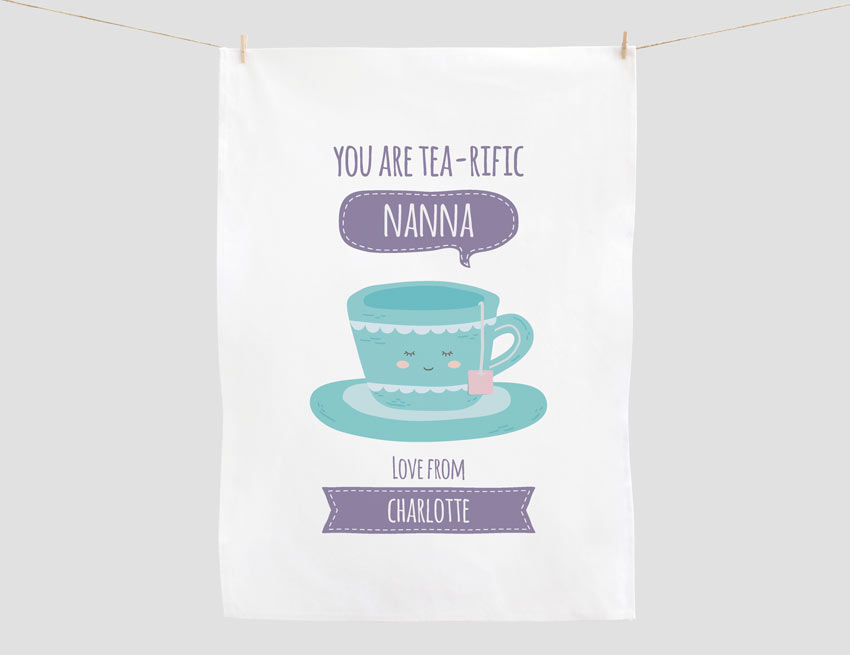 Show your Nan some love with a gorgeous personalised Tea Towel from you or from the grandkids! This is a great gift idea for grandparents who enjoy cooking for the family. 
4. Beer & Spirit Labels

Personalised Beer & Spirit Labels are perfect for Grandads or Grandmas who have a favourite drink of choice. They're sure to get a kick out of these fun labels, and you can even personalise them with their favourite colour and name!
5. Wine Labels
Not a beer or spirits person? What about a lovely bottle of wine instead with a personalised Wine Label? They're sure to feel special receiving a nice drop with a personal touch from you and the kids!
6. Bottle Opener

Another great gift idea for any grandparents who love to crack a cold one open after a long day is a personalised Bottle Openers. They're sure to cherish this adorable keepsake, you can personalise the text to say whatever you'd like!
7. Cushion Covers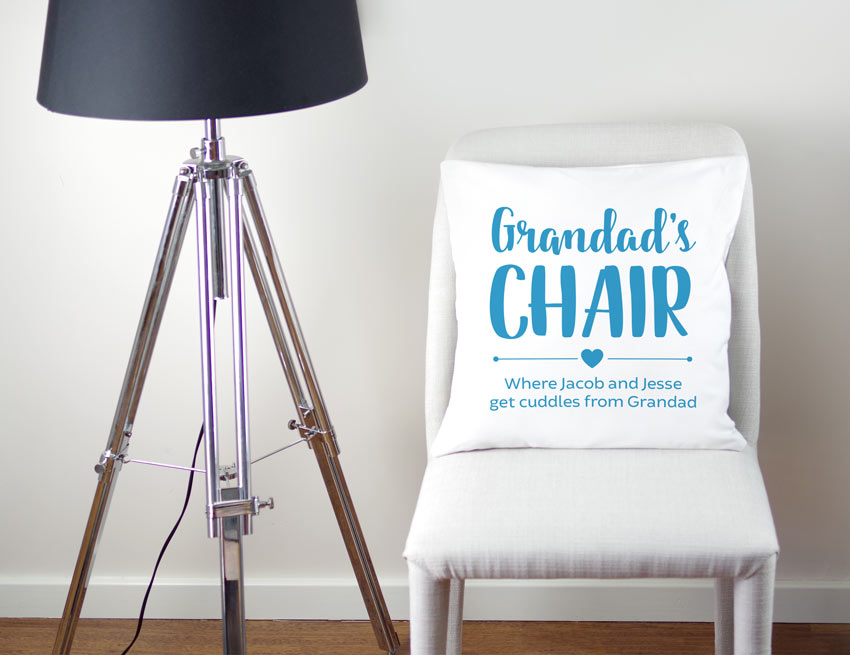 Personalised Cushion Covers from the grandchildren make for a lovely gift that the grandparents are sure to enjoy showing off to everyone that visits. You can personalise the text, colour and from names on these adorable covers. 
8. Stationery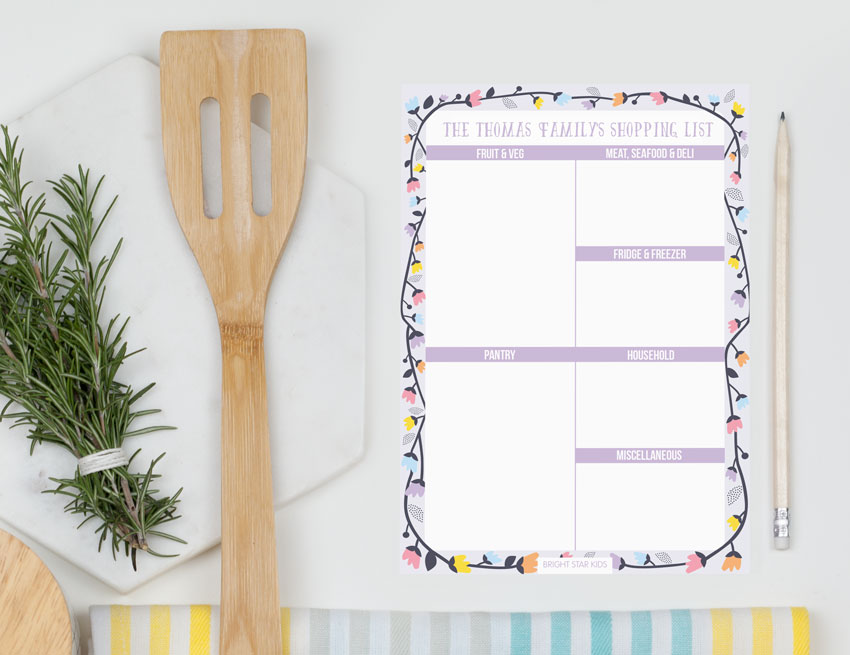 Everyone loves Stationery! Especially with their name or family name printed on it. There are loads of different designs and styles to choose from, so you can pick something that you're sure they'll love using! 
9. Apron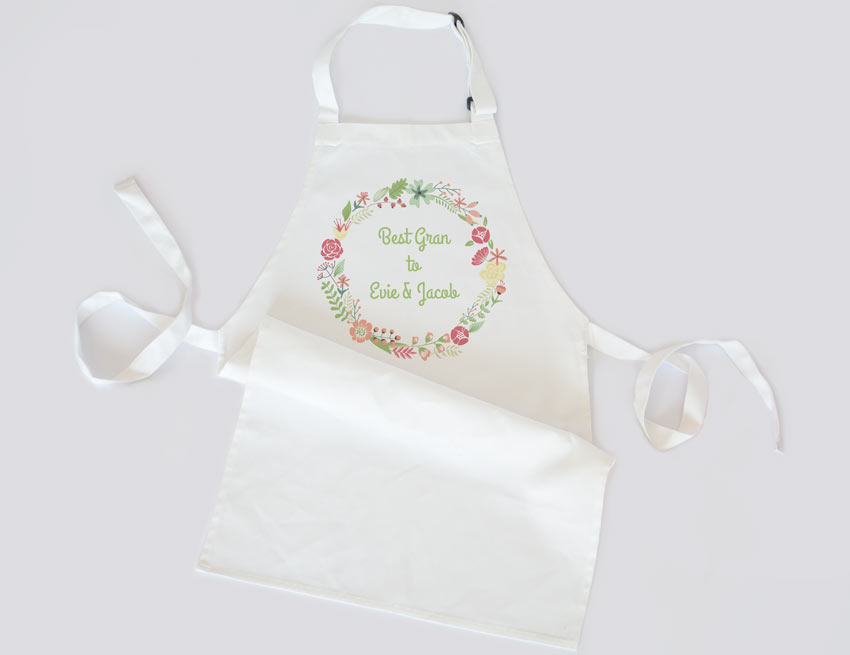 Personalised Aprons are a lovely gift for any grandparents who love to cook or are a whiz at baking. You can personalise these aprons with your choice of message and colour.
Gifts for grandparents are always a toughie, we hope this list of personalised gifts has helped inspire you. We love receiving pictures, so please feel free to send them in!