Getting To Know BSK: Our Fondest Grandparent Memories
gift ideas for grandparents,gifts for grandparents,grandma memories,grandparents,grandparents day
Time really flies, especially when it comes to spending time with the people we love. It's Grandparents Day this Saturday and we really just can't help but look back at many wonderful grandparent memories.
Since we are in a particularly sentimental mood, we went around the office asking people some of their fondest memories spent with their grandparents. Here are some of their lovely answers!
Counting Coins for Mama

My grandmother, who we used to call Mama, lived with us as I was growing up. She had a very big personality and was famous for telling amazing stories. She was also very superstitious so she would do funny things like not change her cardigan if she put it on the wrong way around, as it was meant to be bad luck! Unfortunately, she passed away when I was only 8 so I didn't get a chance to get to know her really well. But I do remember helping her to count her money…I loved counting all the coins especially! – Susan Cooper
Taking Walks with Granddad

I remember my grandad used to love taking me for walks and pushing the pram. I used to turn around and check who was pushing and if grandad wasn't pushing, I would start crying and throw a tantrum. – Nigel Cooper
My Most Fashionable Nanna

My Nanna is the most fashionable woman in the world, none can really compare. Together, my sister and I spent many hours sneaking up into her bedroom to try on all her glamorous clothes. She had the best collection of high heels and glomesh bags. – Josephine Cox
Eating my Favourite Chinese Food with Grandma

My fondest memory of her is always making sure I have lots of yummy food to eat whenever I visit her, even now at 103 yrs old. She would especially make a lot of Chinese food from scratch like homemade buns & sticky rice. This is a photo of my grandma at her 100th Birthday in 2015. – Chris Finley
Weekends with Grandma

I have always lived at least an hour away from my grandparents, so having lunch with them pretty much every fortnight has been a tradition my entire life. Sitting around the table, laughing and eating copious amounts of my Grandma's infamous pikelets will always be seen as a weekend highlight. – Mel Mackinlay
My Lola Lola's Blessing

My 98-year-old Lola Lola (great grandma) gives this blessing to everyone leaving the house to this day. "God be with you. Take care. Drive safely. Go home happy. Remember, we love you very, very much." That never fails to put a smile on my face. – Angel Whelchel 
If you are thinking of expressing how much you love and appreciate your grandparents, we have several gift options to choose from! Have fun customising your order!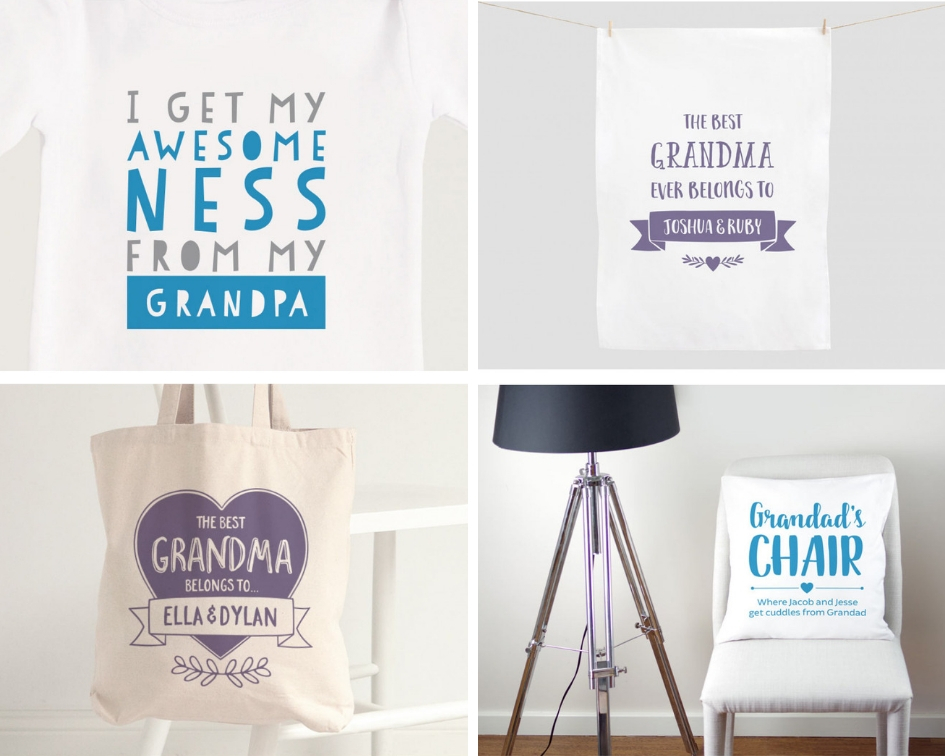 What is your fondest grandparent memory?
Let us know in the comment section below. Don't forget to like us on Facebook, follow us on Instagram, or pin this post on Pinterest.
*This post is part of a new blog series we are launching called Getting To Know BSK. Getting To Know BSK is your backstage pass to everything Bright Star Kids! Whether it's getting to know an employee, inspiring tips on starting your own business or seeing our HQ in action, you would get a glimpse of what the day-to-day is like for everyone here. Hope you enjoy this new series!