Bright Star Kids are searching for Brand Reps!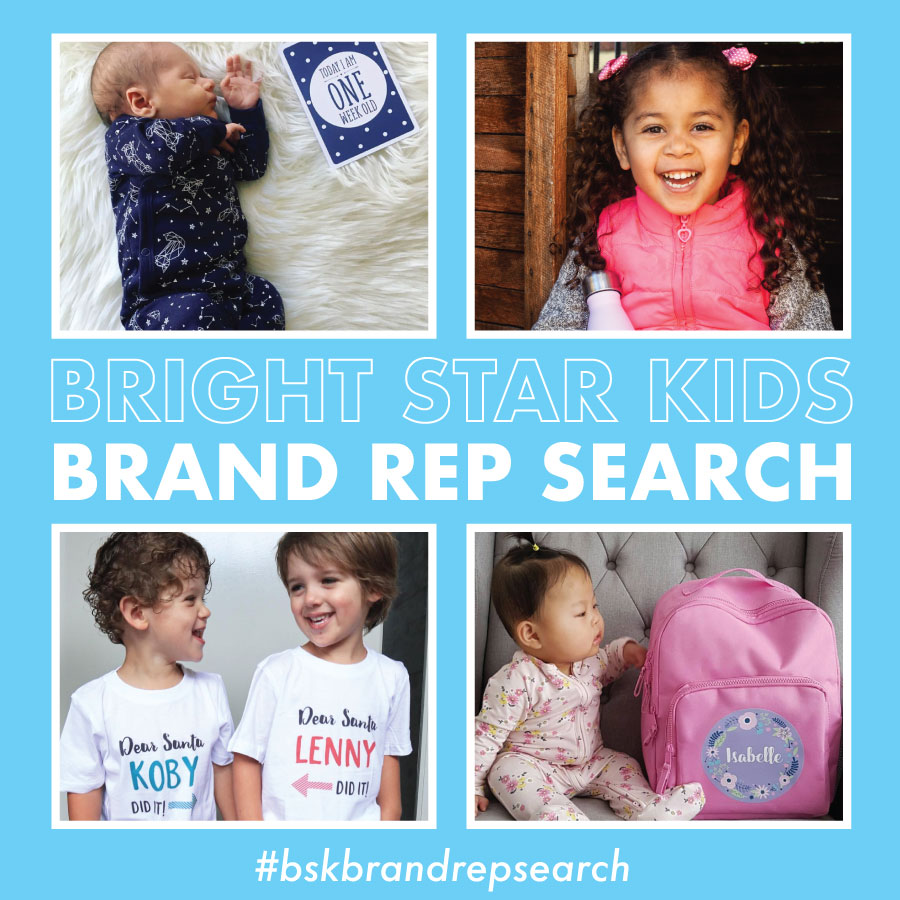 Bright Star Kids make premium quality name labels, school supplies and a huge range of personalised gifts for kids. Check out our website, Facebook and Instagram.
We're looking for people who genuinely love our brand and have an eye for taking beautiful photographs of their kids! We'd love to have a diverse range of kids (girls & boys) in the age group of babies through to 8 years.
We've got around 10 spots to fill…so get in fast and spread the word!
You'll get lots of amazing perks including:
Up to $150 worth of personalised products a month to use in your photos (you'll get to keep them afterwards)
30% off discount code for personal use
10% off discount code for friends, family & social media followers
Exclusive access to our VIP page & first to know about our new products & opportunity to test them
Exposure on Bright Star Kids Instagram & Facebook pages
In return, you'll need you to:
Send us high-quality photos showcasing your kids using our products within a week of receiving them
Give us permission to use your photos on our social media, online store, and other marketing collateral
Be available & committed to work with us as a Brand Rep during December, January & February with the potential to extend
You don't need to have a huge amount of followers to become our Brand Rep, so it's great for people starting out. We're more interested in finding people who are great at taking beautiful photos and are committed to working with us.
This search is open to Australian residents only. Closing date for applications is 15th November '18.
Chosen Reps will be sent a copy of our T&C's to be signed & sent back prior to the beginning of this campaign