Online School Websites for Kids
Kids Activities,education,educational games,experiments,holiday activities,home learning,home schooling,kids games,learning from home,learning fun

Best Websites for Online Learning
Trying to get your work or household chores done with the kids at home can be such a challenge. To take the pressure off we've compiled the best online school websites to blend learning and fun, while keeping your kids entertained at the same time. 
Here we've listed 50 online learning websites that cater to all ages and subjects! Don't forget to share it with your friends.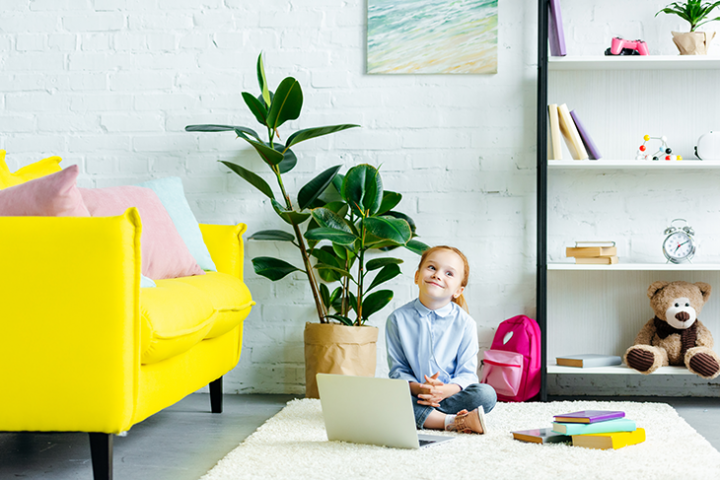 Online Learning For All Ages
Literacy
1. Story Bird – Art inspired creative writing.
2. Storyline Online – Listen to your favourite kids stories online, read by celebrities.  
3. Turtle Diary – Introduce kids to new, exciting ways of learning with games, quizzes, videos and printables.
Our World
4. National Geographic Kids – One of our favourite educational websites, discover cool facts from around our planet with NatGeo Kids.
5. ABC Education – Free, curriculum-linked resources for Primary and Secondary students to get an online education. 
Science/Maths
6. Scholastic – Projects to keep kids reading, thinking and growing.
7. Cool Math 4 Kids – Math games for kids that makes learning math fun. 
8. TIME for Kids – Information for kids that explains the world around them. 
9. CS First – Coding for kids. It's incredible!
10. Fun Brain – This is not one of your average online school websites; eye catching games to help develop skills in math, reading, problem-solving and literacy.
11. STEM Lab – Looking for fun things to do at home? Hands-on STEM activities for kids of all ages!
12. Study Ladder – Customise lessons to their level in just a few simple steps.
13. Khan Academy – Personalised learning resource for all ages across loads of subjects.  
14. E-learning for Kids – Free, fun online learning at a primary education level.
Primary +
Literacy
15. Free Rice – Quiz questions for kids that benefit charity at the same time. 
16. NaNoWriMo Kids looking for things to do when bored at home? Get inspired to write a novel in a month. 
17. Youngzine – Age appropriate news articles to spark your child's interest in current affairs. 
18. The Story Starter – They provide the first sentence, you write the rest!
19. Magic Tree House – Travel around the world and through time with this game based on the books.
20. Oxford Owl – Fun activities and book recommendations by age & subject. 
Our World
21. Learning Games for Kids – Engaging games & videos to help your little one build skills in all areas.
22. Old Farmer's Almanac for Kids – Keep youngsters busy for hours with these fascinating stories & activities.
23. MET Kids Time Machine – Travel through to time to learn historical facts.
24. Mr Nussbaum – Blend fun with learning with these interactive educational games. 
Science/Maths
25. How Stuff Works – Puzzles, articles and podcasts on just about every topic you can think of.
26. Cool Math Games – Online math games for kids where logic & thinking meets fun & games. 
27. Exploratorium – Videos and activities to help your little one become an active explorer. 
28. Bill Nye – Making science entertaining and accessible. 
29. Scratch – Program your own interactive stories, games and animations.
30. OK Go Sandbox – Explore STEAM concepts with these engaging music videos. 
31. Adapted Mind – Real learning can be really fun. 
32. Make Me Genius – Videos & activities for kids at home; developed by kids, for kids. 
33. The Magic School Bus – Printables & experiments for kids based on the TV show. 
34. Steve Spangler Science – Hands-on, easy science experiments for kids. 
35. Cells Alive! – Explore, study and play games based on cells, microbes and the immune system.
36. Fuel the Brain – Cute, colourful games, guides and printables for when you run out of things to do at home. 
37. NASA kids club – become a young space explorer with these fun STEM based games from NASA.
38. Study Jams – Catchy videos jam packed with facts and tips for learning. 
39. Science Bob – Bob makes science for kids exciting. 
40. Switch Zoo – Have a blast making new animals by mixing and matching different parts. 
41. Wonderopolis – Explore a new wonder every day. 
42. Fizzics Education – 150 science experiments for kids to do at home. 
Special Interest
43. PBS Kids – Play games with Arthur, the Cat in the Hat, Curious George and more! 
44. The Kidz Page – Hundreds of free kids games, puzzles, activities, colouring pages, clip art and more.
45. Highlights for Kids – Create, laugh, play explore and learn with these fun activities for kids. 
46. DIY – Courses to get your creative juices flowing, free for 14 days. 
47. TVO Kids – School Age – Fun videos and games for kids to play with their favourite TV show characters.
48. Crypto Club – Crack ciphers, discover secrets, and improve your math skills!
49. Grid Club – Games and activities for every subject.
Toddler & Kindy
Literacy
50. Fun Fonix – Phonics workbooks, worksheets & games. 
51. Seussville – Hours of Seussian fun to engage your little one. 
52. Reading Eggs – One of our favourite online learning platforms, Reading Eggs makes learning to read easy and fun.
Science/Maths
53. Mathseeds – One of the most popular math websites for kids, Mathseeds structured lessons and fun motivational elements that keep children engaged.
Special Interest
54. Sesame Street – Online games for kids with all your most treasured residents of Sesame Street! 
55. TVO Kids – Play science, literacy and math games for kids online with these super cute TV characters.
56. Starfall – Home learning is so easy with Starfall's colourful games, videos and activities. 
57. NickJr – Videos, games and art for kids with Dora, Paw Patrol and more.
58. Disney Junior – Join your favourite Disney characters for videos, free printables and fun games. 
59. ABC Kids – The ABC kids website is full of videos, games and crafts for kids with their best-loved ABC for Kids characters.
Kids Educational Resources
Ready for some screen free time? Don't forget to check out our incredible educational range that will be printed especially for you and delivered straight to your door. We're also the one-stop shop for personalised school labels & waterproof name stickers.