10 Essentials For Back To School
back to school,drink bottles,library bag,lunch bags,name labels,pencil case,school bags,school supplies

Your kids will be so excited to head back to school in 2017 in style! Get all your School essentials at Bright Star Kids.
1. Backpacks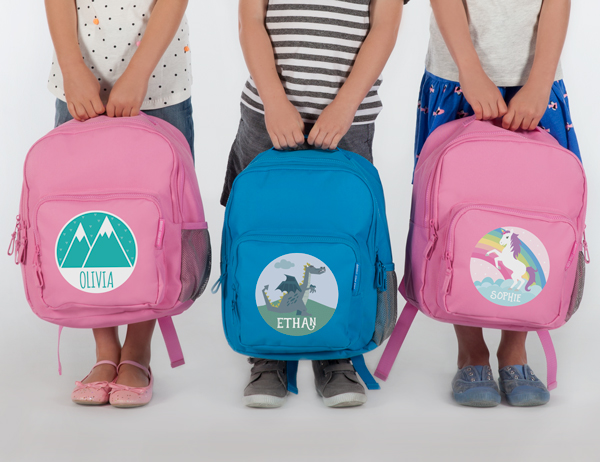 These quality made backpacks will endure the rough and tumble of any kid's life. Everything your child needs for preschool, kindy & school will nicely fit in the 3 compartments. Personalise your child's backpack with their name, initials or their favourite saying. Amazing range of designs for both boys & girls online.
2. Lunch Bags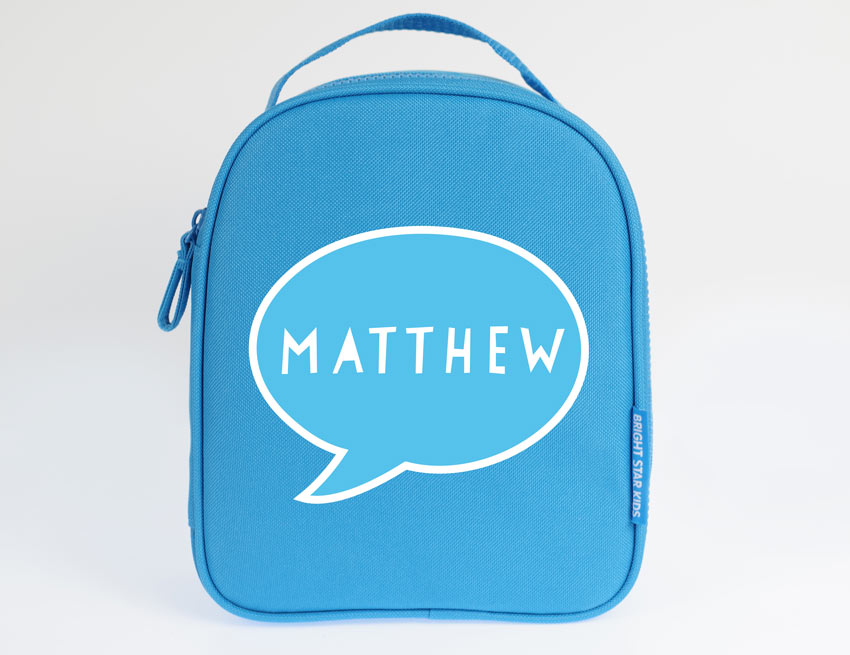 Get gorgeous matching designs to your school bag in the lunch bag. Able to fit a lunch box & snacks, the lunch bag fits into an especially made front compartment of the school bag.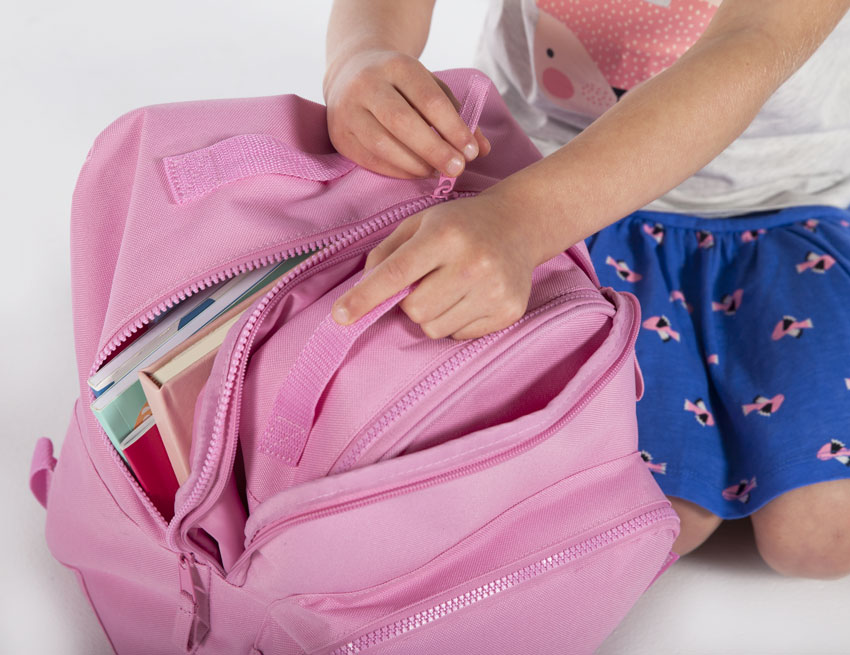 Your child will love seeing their personalised lunch bag with their name on it in. Browse the great range online.
3. Lunch Box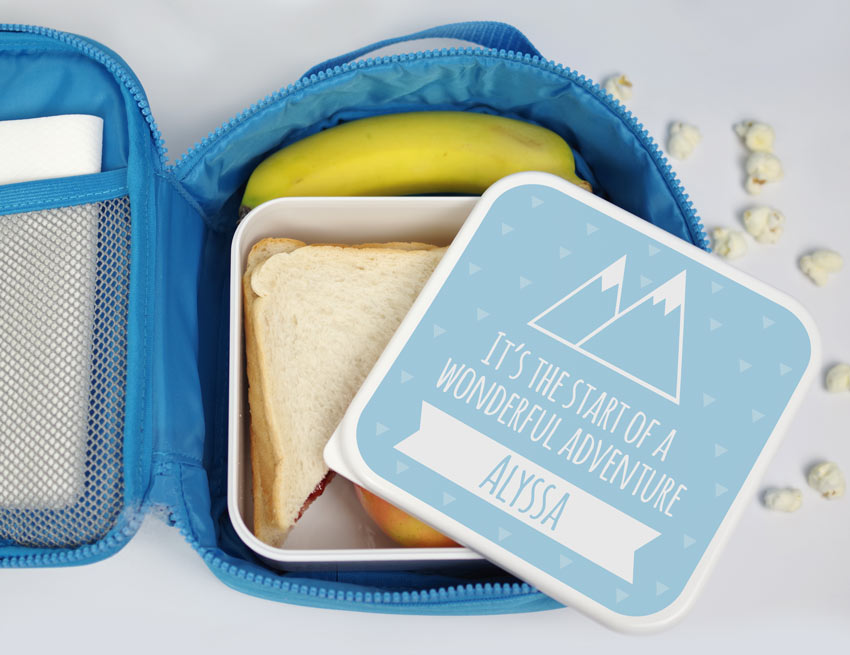 School can be a wonderful adventure (for some!). Make going to school fun with our beautifully designed lunch boxes that fit nicely into the matching lunch bags with extra room for other snacks. Which one will your little one love seeing their name on?
4. Drink Bottle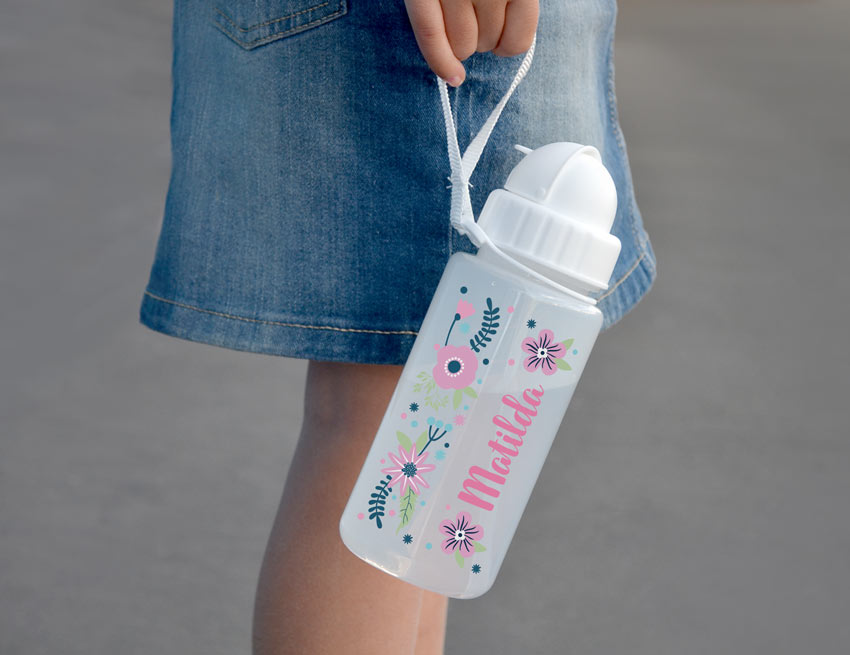 Stop their drink bottle getting lost in the playground with our beautiful personalised drink bottles. Perfect for preschool, kindy & school, these drink bottles fit nicely in the side pocket of the school bag. Choose a design online that your child will love.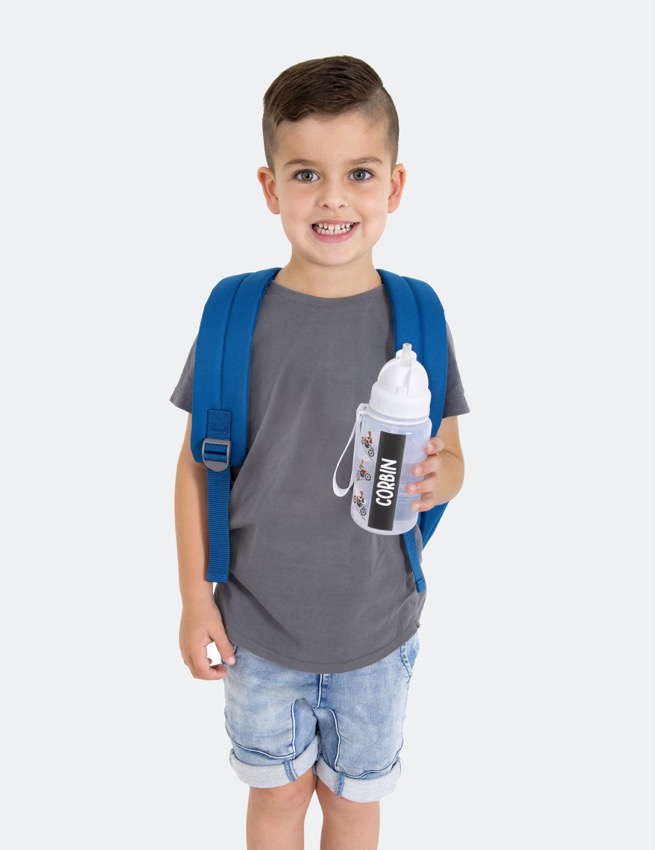 Older kids may prefer the large drink bottle, perfect for school, sports, & everyday use. The large drink bottles come in some fantastic designs.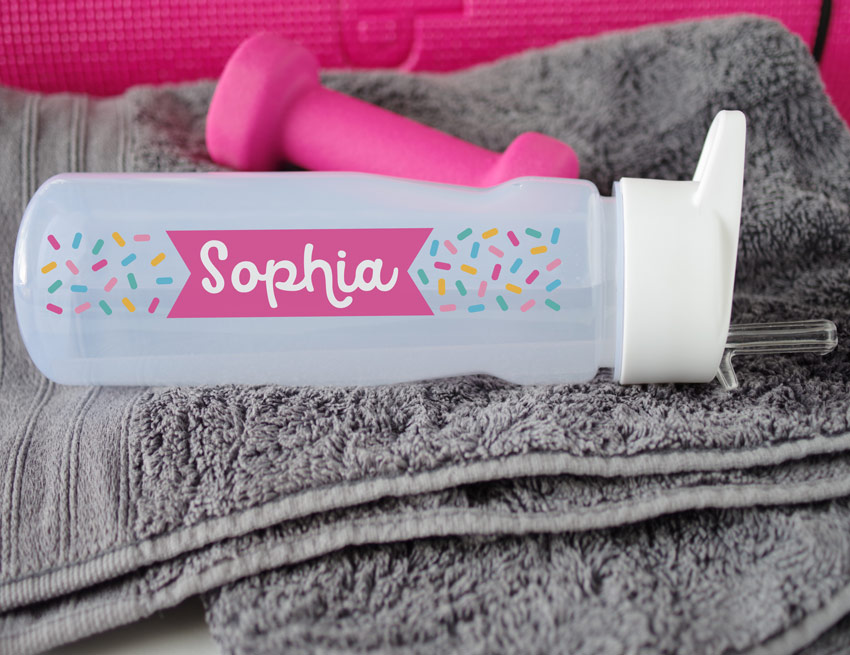 5. Pencil Case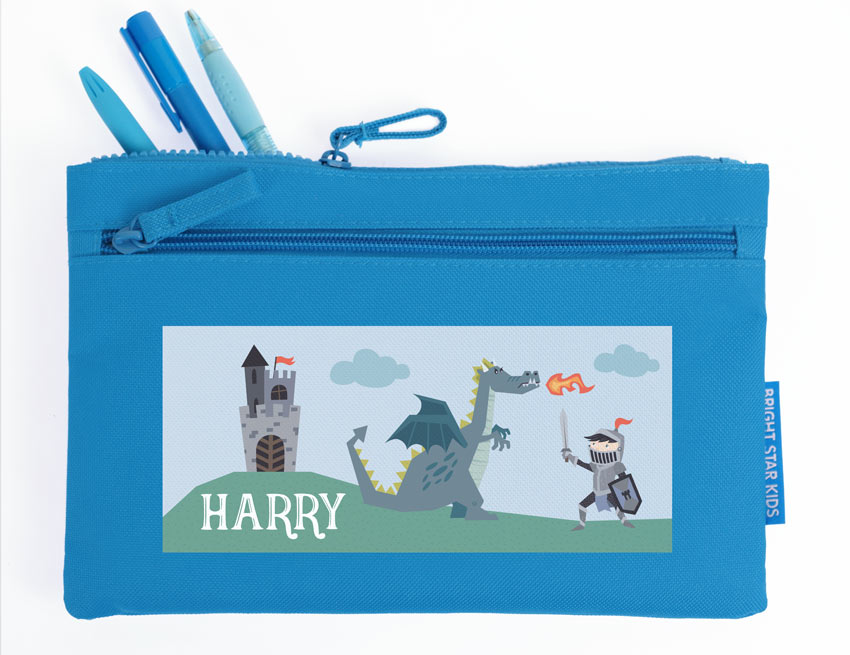 The perfect size for school tables, these sturdy personalisable pencil cases will be able to hold all your child's school supplies. Browse the great range online.
6. Bag Tags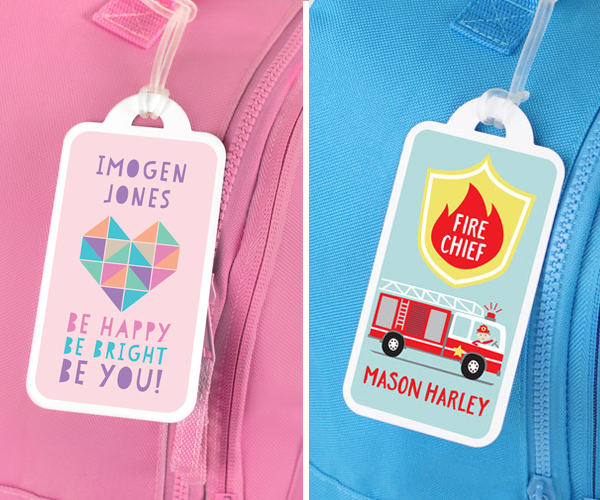 Our popular bag tags also feature our great range of designs, especially printed with your child's name for easy identification. Bag tags are great for school & sport bags, luggage and other items that require labelling.
7. Library Bag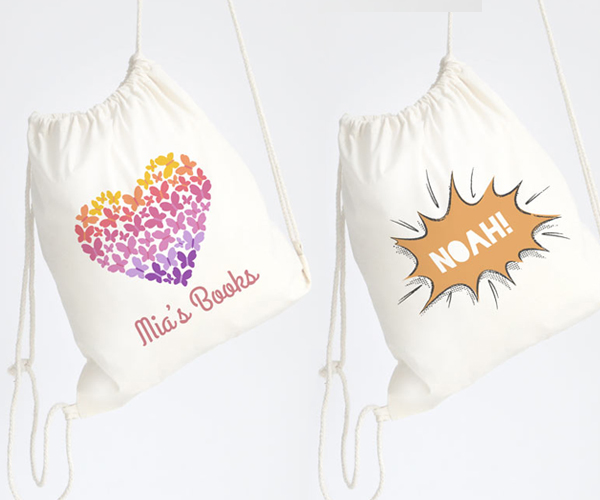 These library bags are perfect for your child's library days, excursions or sports bag. Made from quality white cotton fabric and personalised with your child's name and favourite design.
8. Markers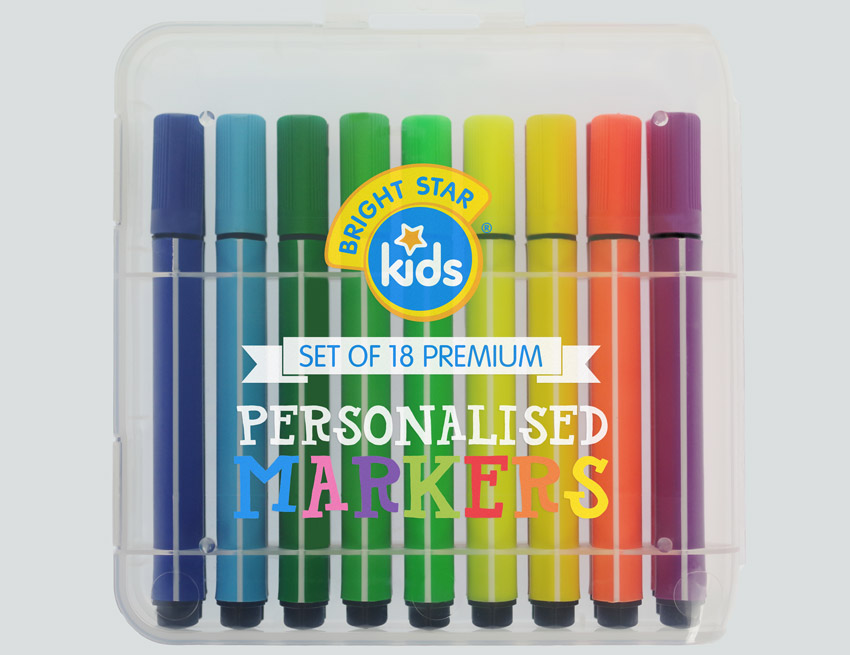 Stop your child's markers being lost with this great set of 18 colour markers that have your child's name printed on them.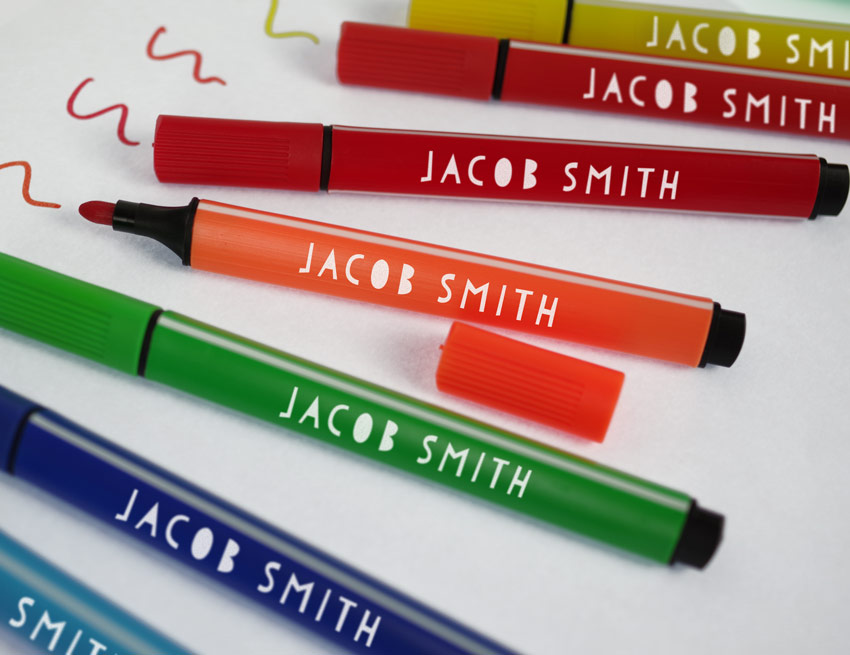 The triangular shape of the markers means that it's easy for your child to hold them. It comes in a plastic case that neatly fits all 18 markers. Get your personalised set online.
9. Stick On Name Labels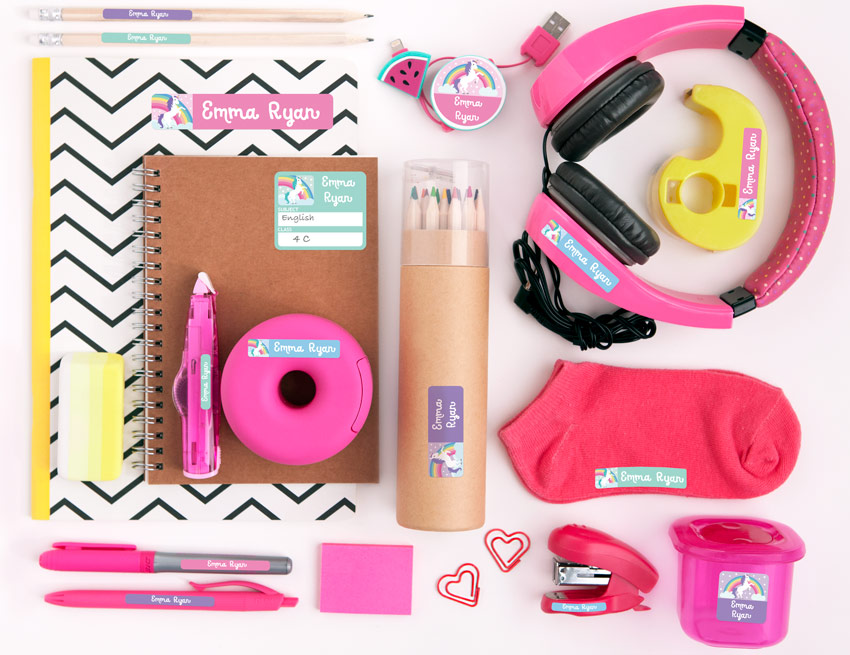 Stop lost belongings and label your child's stationery, clothing, shoes & lunch & drink bottles. Save extra when you purchase value kits or buy individual labels where needed. Labels can be in your child's favourite theme. See the variety of labels offered online.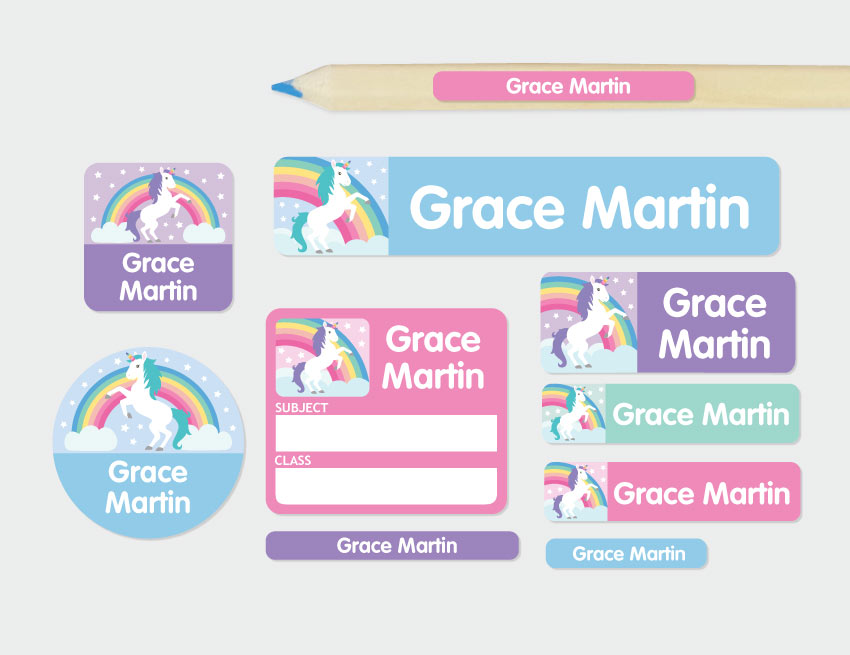 There are a variety of Value Kits ranging from Daycare, Preschool & Kindy to School & even a Mega Pack for those who have a lot to label! They are super durable with great reviews stating how the labels last through dishwashing cycles & even the life of the product sometimes!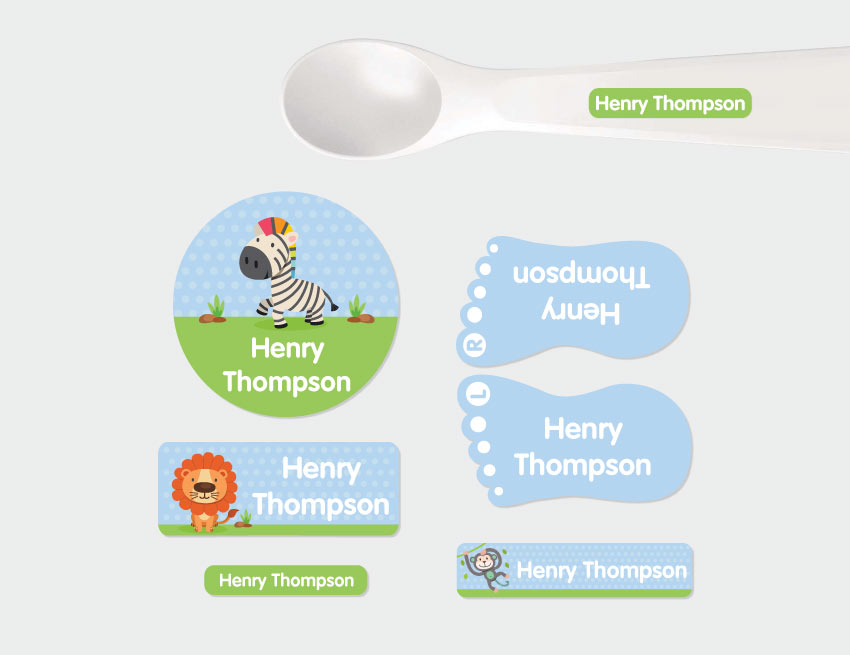 10. Iron On Labels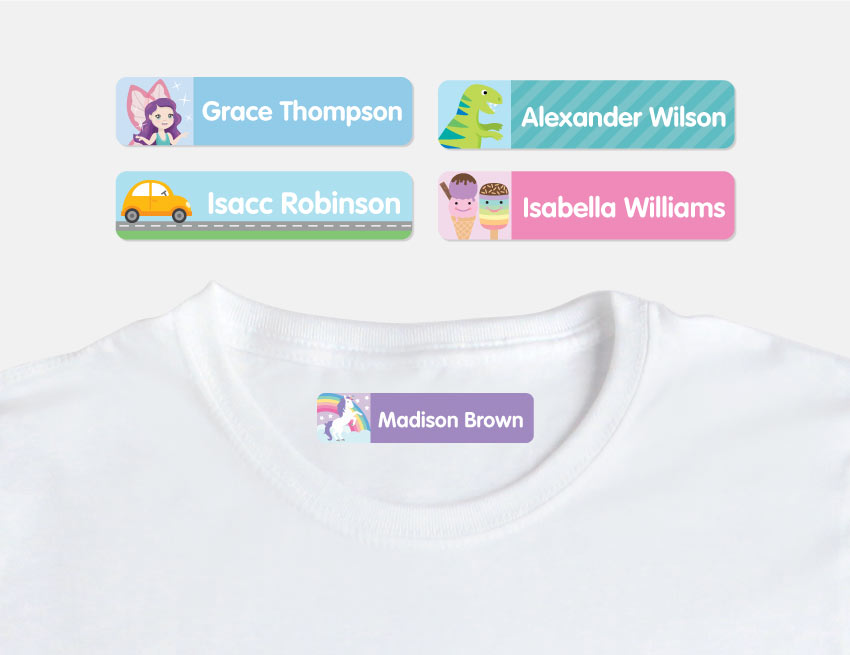 Have your child's belongings returned to them by using Iron on labels which are perfect for uniforms, hats & socks. These clothing labels once adhered properly will go through the washing machine without coming off!
We hope getting ready for school will be easy & stress free!