10 Essentials For Back To School
back to school,drink bottles,library bag,lunch bags,name labels,pencil case,school bags,school supplies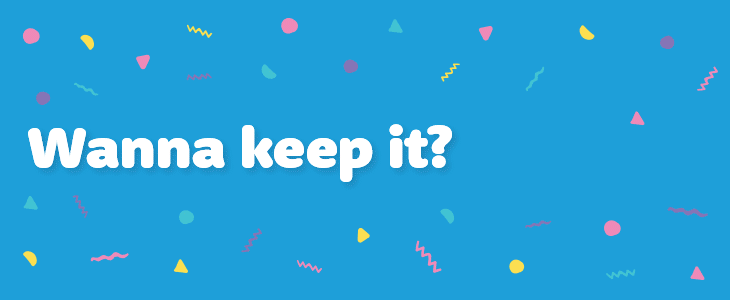 Our Top Back To School Supplies
With Summer holidays in full swing, it's time to get prepped & ready to send the kids back to school in style!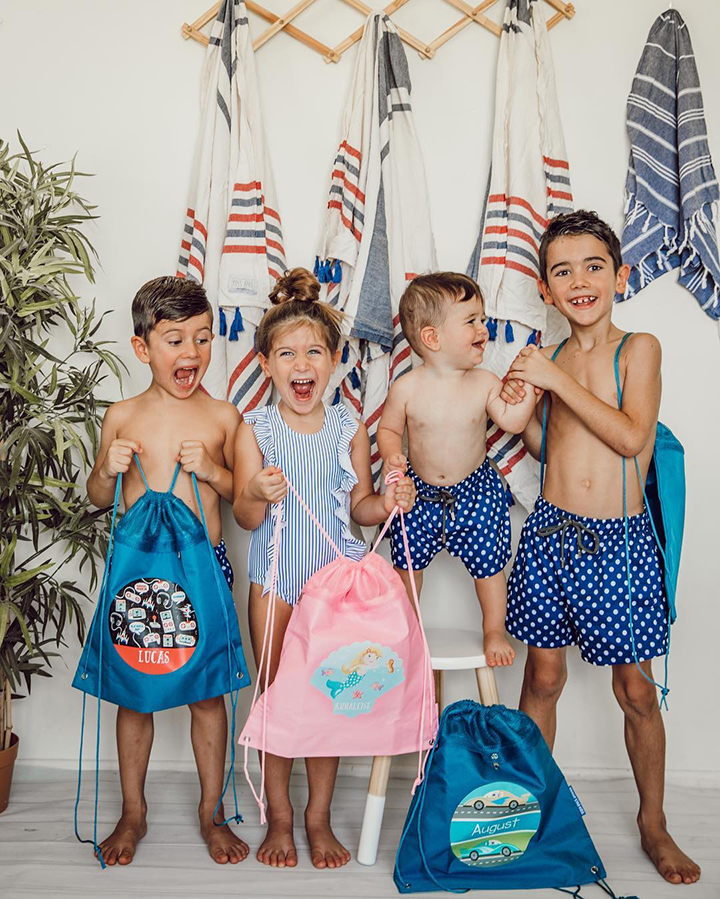 1. Name Labels
Knowing how expensive it is to get the kids all the things they need for school… by far the best investment you'll make is to buy good quality waterproof Name Labels. Avoid germy mix-ups & stop replacing lost items throughout the year. Label it all & never lose a thing.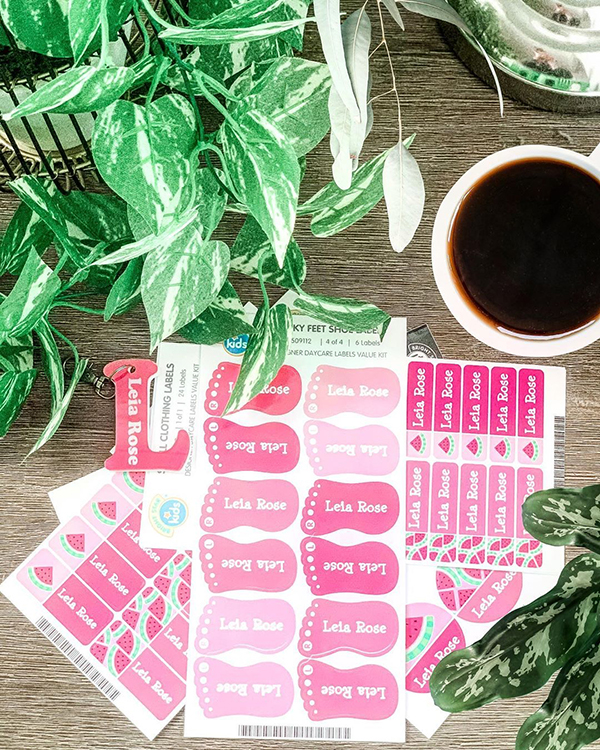 2. Iron On Clothing Labels
Make sure your child's belongings are returned to them by using our Iron on labels. These clothing labels are perfect for uniforms, hats & socks. Once adhered, these labels are designed to last wash after wash!
3. Bag Tags
Our popular bag tags also feature our great range of designs, especially printed with your child's name for easy identification. Bag tags are great for school & sport bags, luggage and other items that require labelling.
4. Lunch Bags
Customised with your child's name and our gorgeous designs, these Lunch Bags are sure to stand out in a crowd. Insulated to ensure food stays fresh, our lunch bags also feature a sturdy crocodile style zip which is easy for little fingers to use.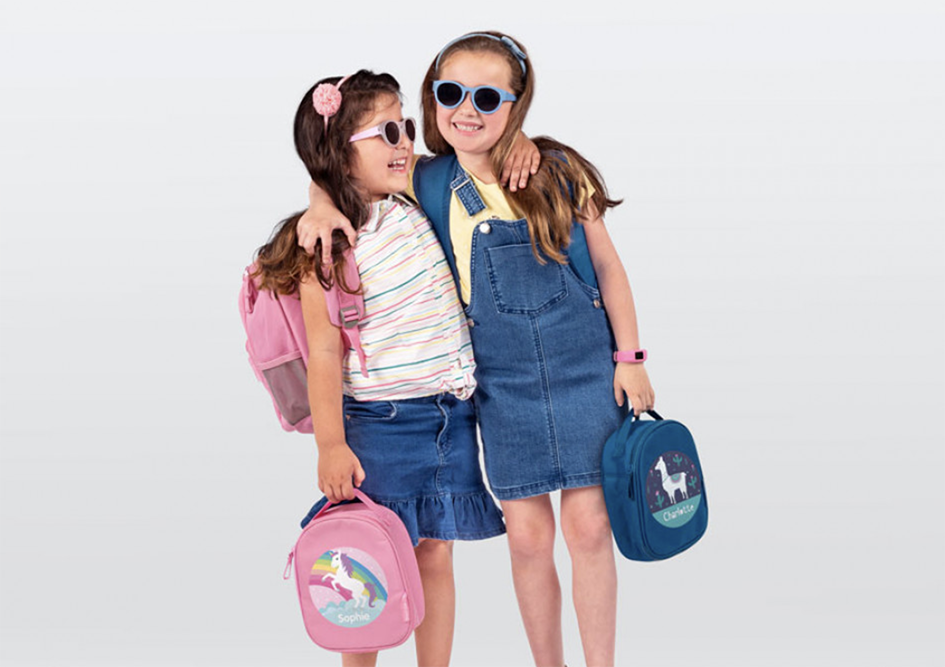 5. Lunch Boxes
Our Bento Lunch Box features 3 compartments, perfect for storing sandwiches, snacks and more! Made from sturdy plastic, and with 4 closure clips, these bento boxes are designed to endure the rough and tumble of school life.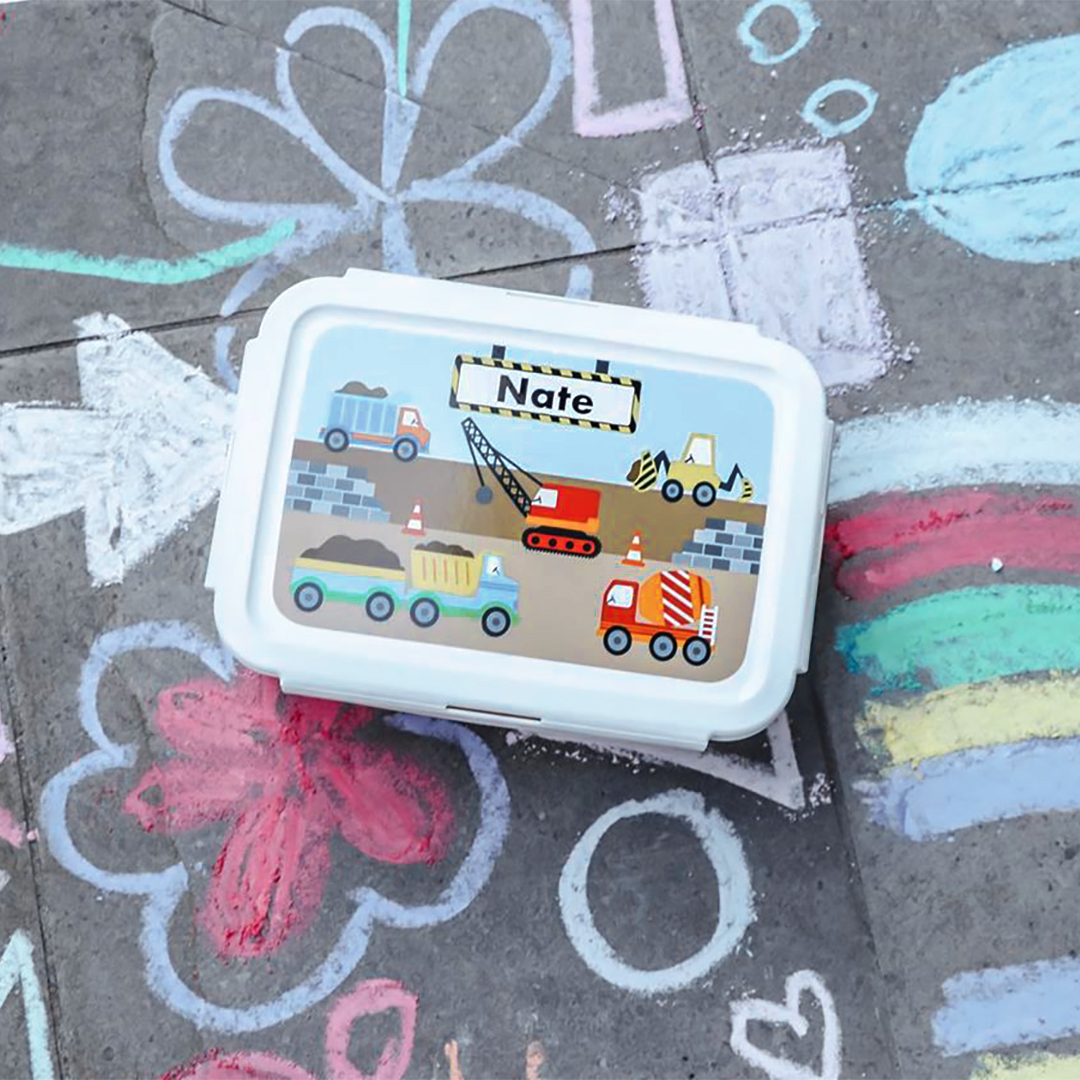 6. Pencil Cases
The perfect size for school tables, these personalised Pencil Cases hold all of your child's school supplies. The durable fabric means they can easily be washed in the washing machine, ensuring they look great year round!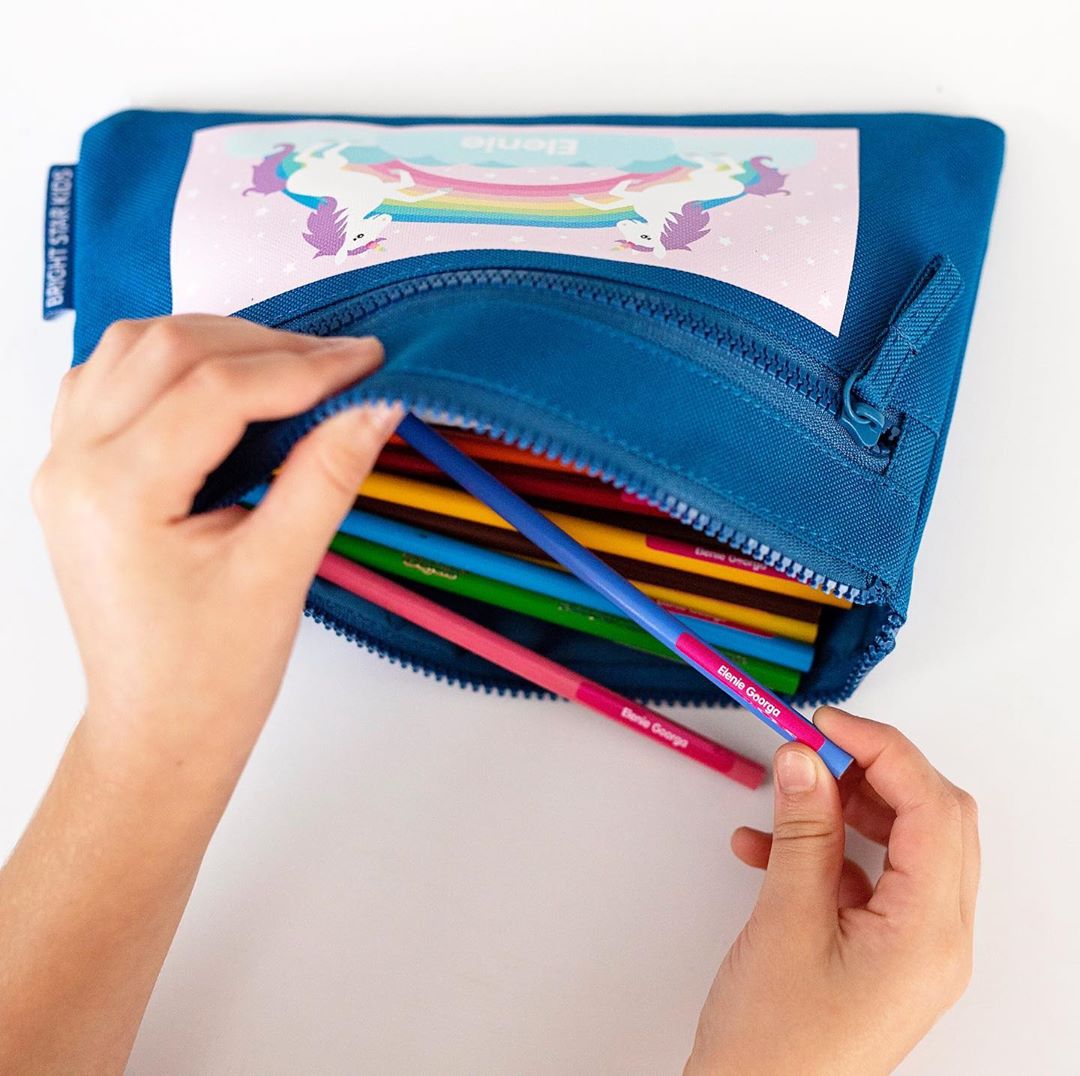 7. Drawstring Bags
Our Drawstring Bags are super versatile, perfect to use as a library bag, or for swimming or sports activities! Made from a durable canvas material, and with lined pockets, these bags will keep library books safe, as well as keeping damp swimwear and towels separated from other items.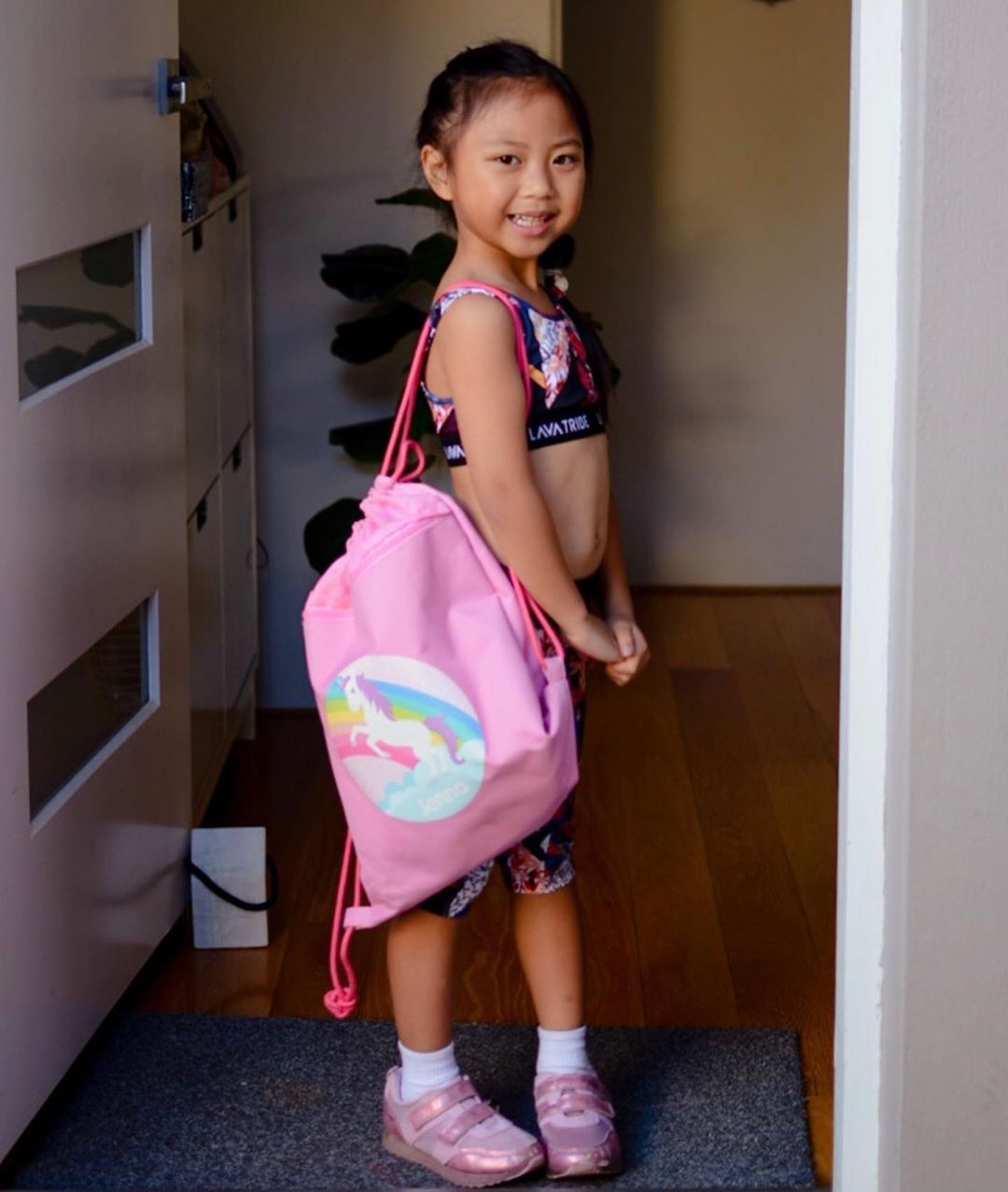 8. School Backpacks
These quality made backpacks will endure the rough and tumble of any kid's life. Everything your child needs for preschool, kindy & school will nicely fit in the 3 compartments. Personalise your child's backpack with their name, initials or their favourite saying. Our backpacks are available in two sizes, the Kindy Backpack is perfect for daycare, preschool &kindy/prep, and the School Backpack is perfectly sized for primary school.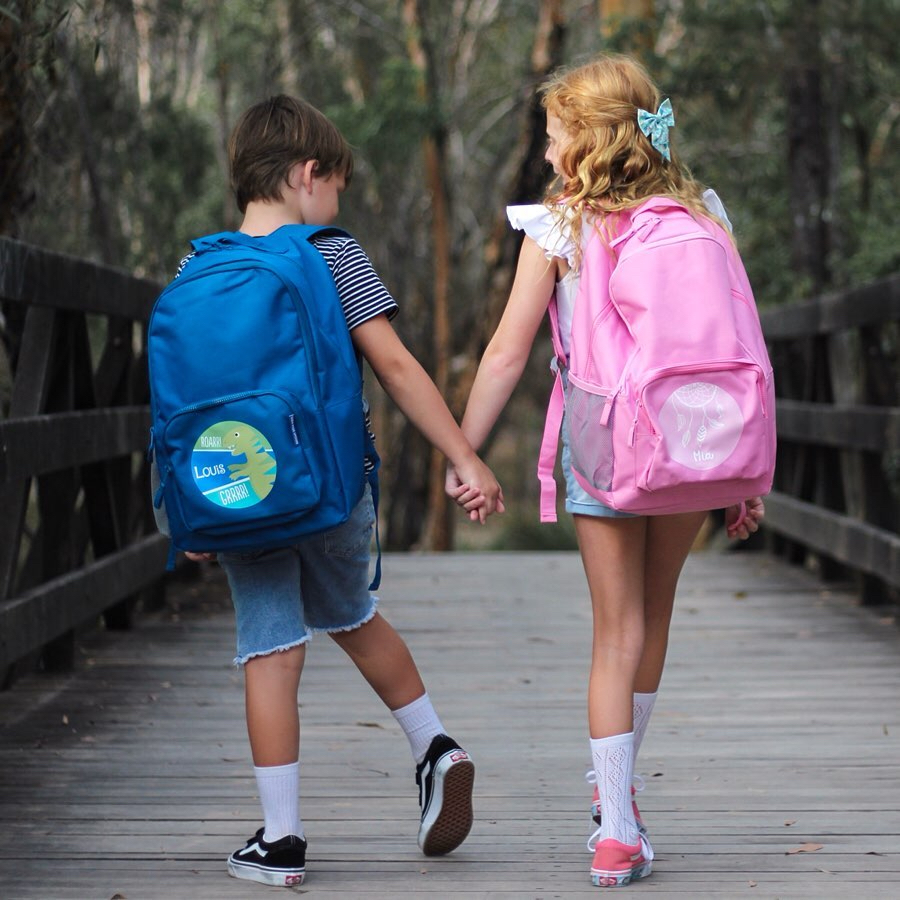 9. Drink Bottles
Stop their drink bottle getting lost in the playground with our beautiful personalised large drink bottles. Perfect for school & sports, these drink bottles fit nicely in the side pocket of the school backpack. The screw top lid stays attached to the bottle, making it easy to use and tricky to lose. 
Looking for a drink bottle for your little one for preschool or daycare? Our small drink bottles have a flip top lid and flexible straw, making them spill proof.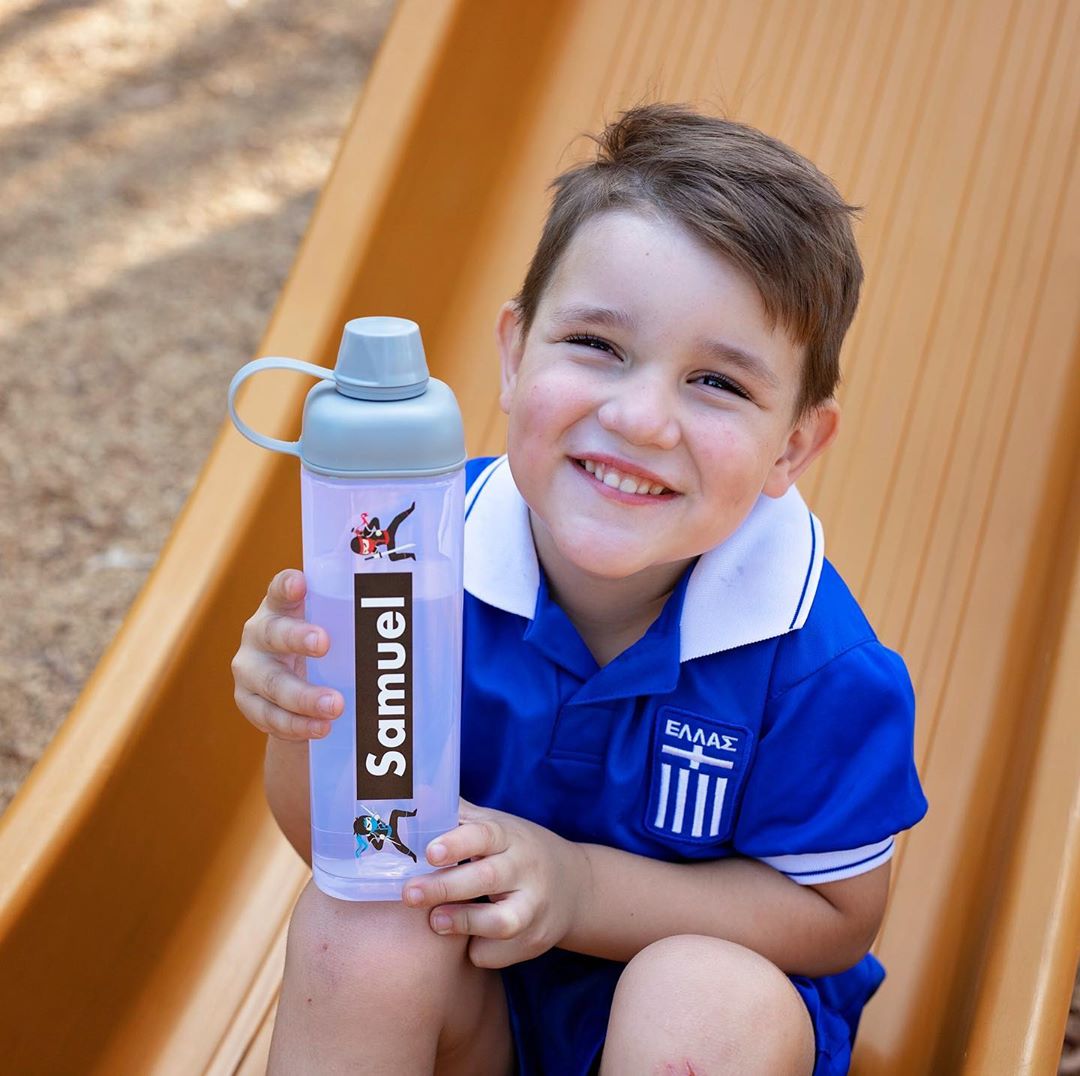 10. Teacher Gifts
Show your little one's new teacher how much you appreciate all the hard work they do with one of our beautiful personalised teacher gifts. With a range of beautiful designs, available on tote bags, mugs, gift labels & more, there's sure to be a present to suit every teacher in your life.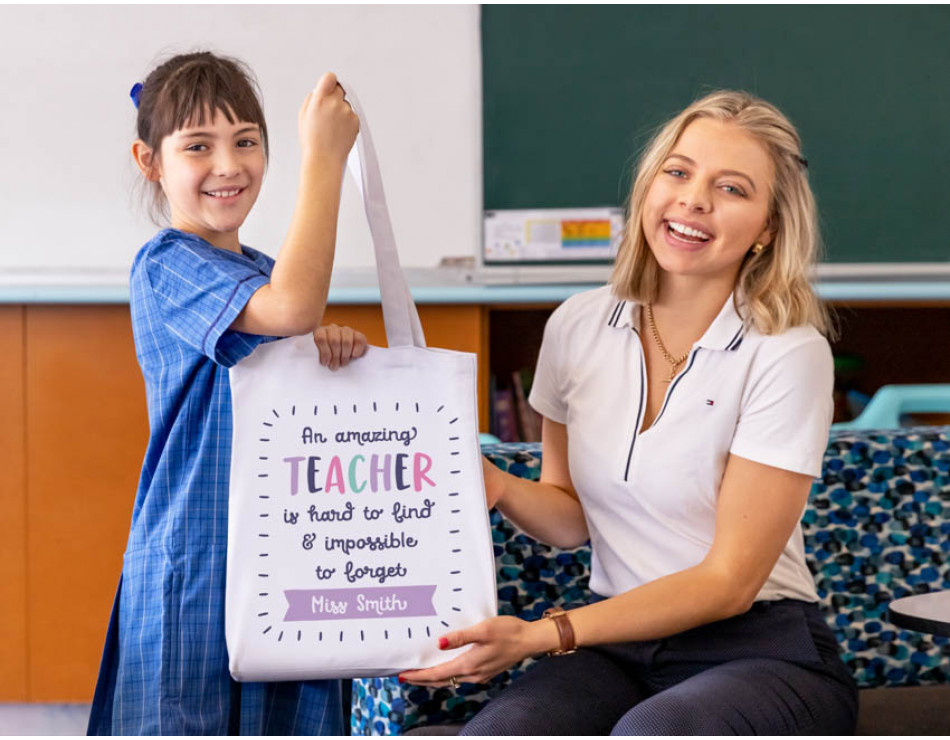 Don't lose any of your little ones school supplies with our school name labels. Our name labels are waterproof & stay stuck all year. Mums love our vast range of personalised labels for all of their kids' stuff from lunch boxes and drink bottles to pencil labels. Our selection of iron on clothing labels have saved thousands of mums from having to replace school clothes & uniform items. We'd love to help you get organised for school this year. Check out our name labels for school here & get up to 65% off.