How To Choose a Childcare Centre
babies,checklists,childcare,toddlers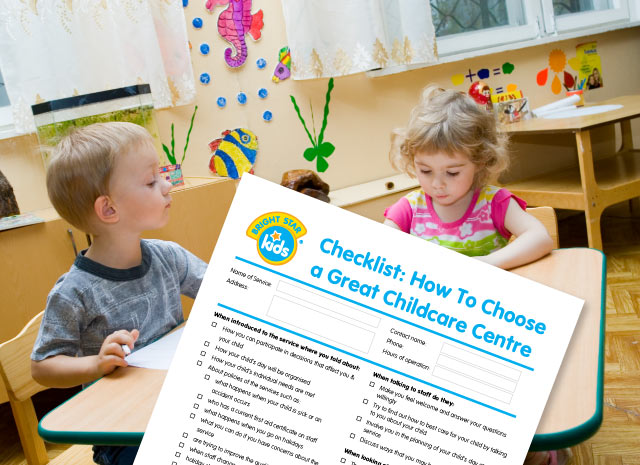 When you need to choose a childcare centre for your little one, it can be daunting to work out what to look for (especially if you look at a few centres in a day).
We have asked one of our experienced mums to help us put together this handy checklist that you can print out and take with you when you visit Childcare Centres.
By working through the questions and points, you will be more likely to enrol your child in a great centre – one that provides loving care while helping your child achieve their full potential.
Download our FREE Checklist on:
Feel free to share our checklist with other mums who may need it by pinning or liking it with the buttons at the top.