10 Personalised Teacher Gift Ideas
teacher appreciation gifts,teacher gifts,teacher presents,thank you
Has your child had an awesome year at school? Show your child's teacher how much you appreciate them with a personalised teacher gift. Here is our top 10.
1. Large Drink Bottle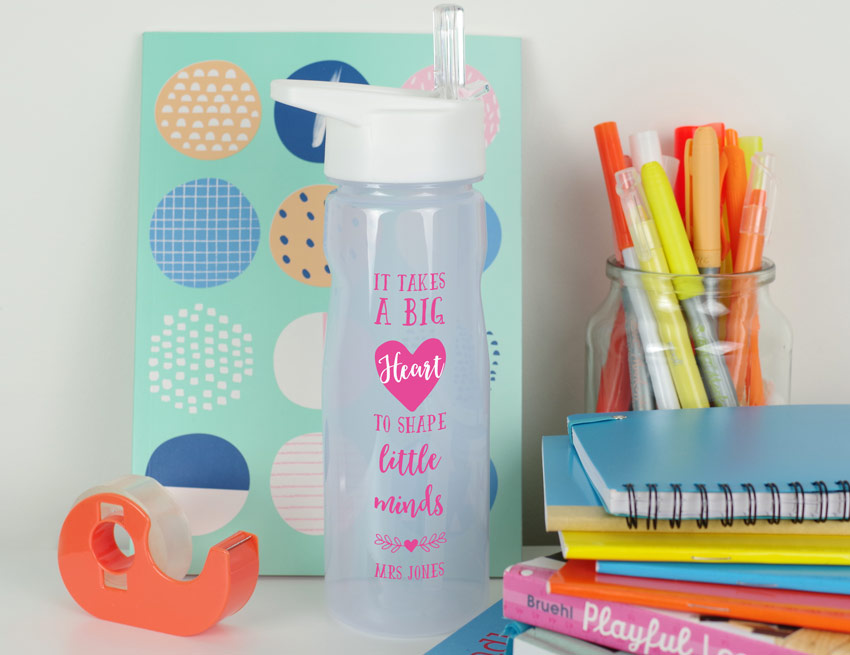 This Big Heart Large Drink Bottle will make a beautiful and unique gift that you can personalise with the teacher's name and favourite colour. Holding 650ml of water, it's perfect to take to work or when exercising. See the various teacher related designs you can choose from.
2. Tote Bag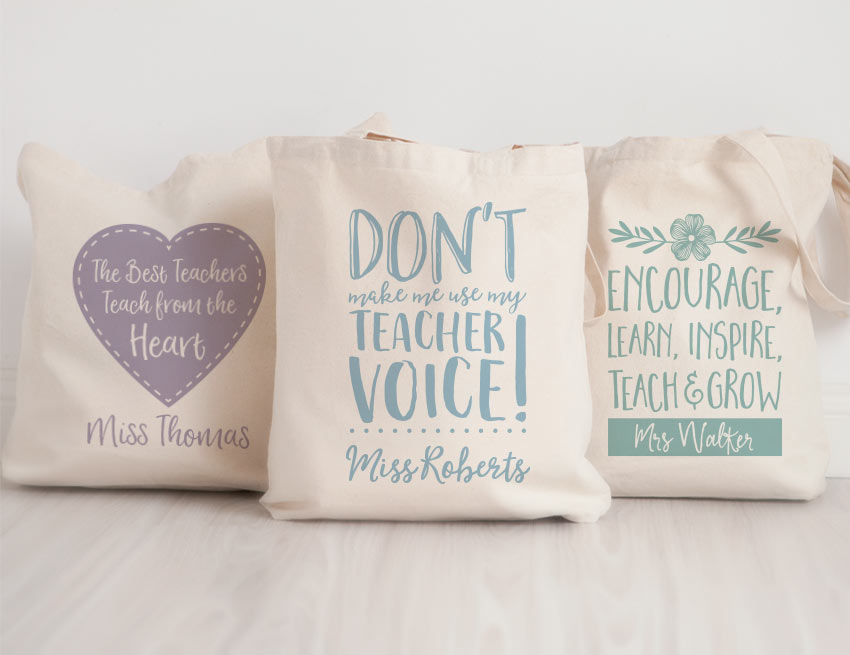 A very handy & practical gift, your teacher would love an extra bag to fit all the things needed for school. Customise one for your child's teacher.
3. Personalised Wine Labels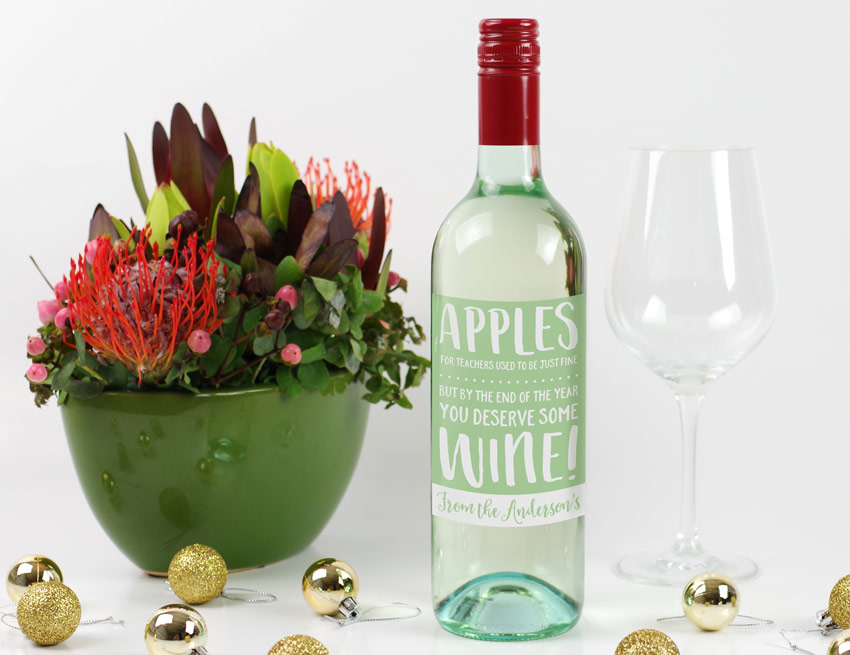 Does your teacher deserve a bottle of wine as their end of year gift? or maybe a box of wine?! Browse the great range of personalised wine labels available.
4. Personalised Notepads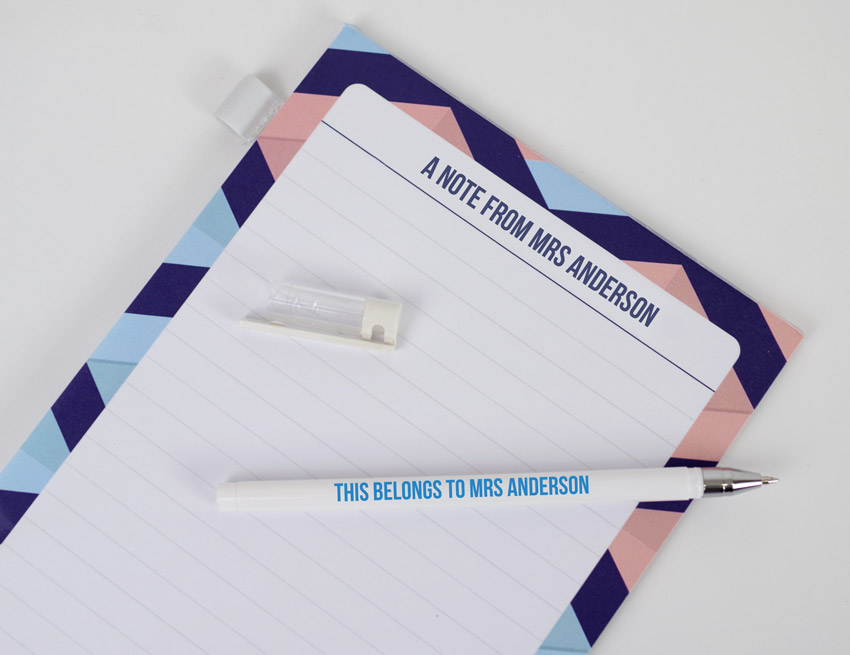 Personalise any of the notepads like the weekly, shopping & meal planners or notepads available. Your teacher will love their personalised gift!
5. Personalised Pen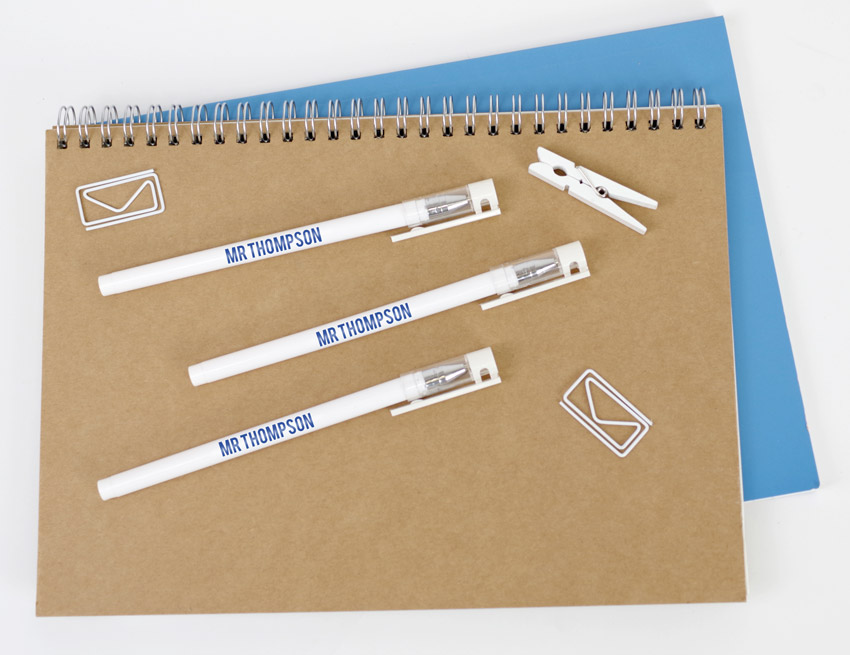 Personalise this stylish white pen with your teacher's name or a favourite quote in a range of different colours. It'll make a perfect gift for stationery lovers.
6. Personalised Cushion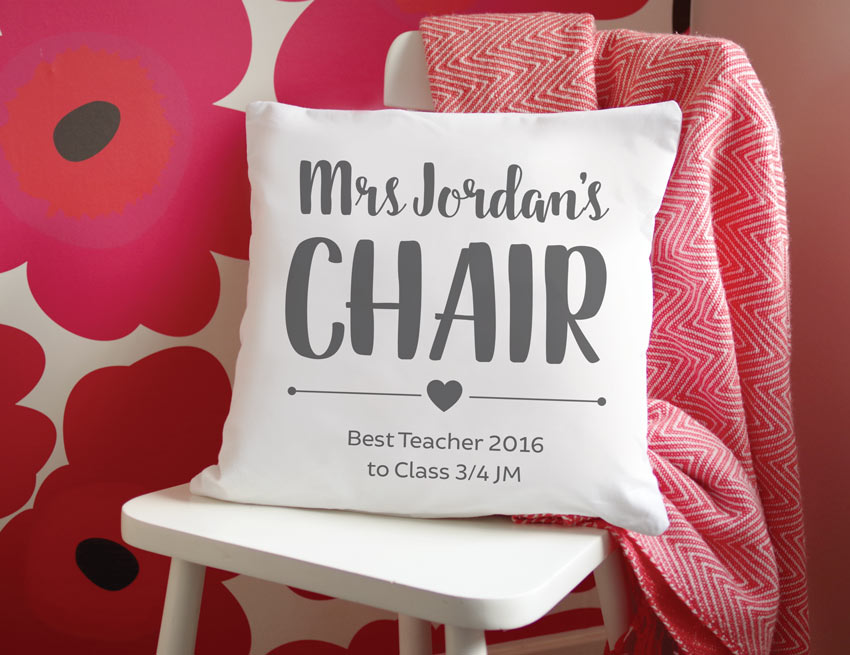 Say Thank You to your child's teacher with a personalised cushion cover. Browse the range of teacher gift designs available on cushion covers.
7. Personalised Greeting Card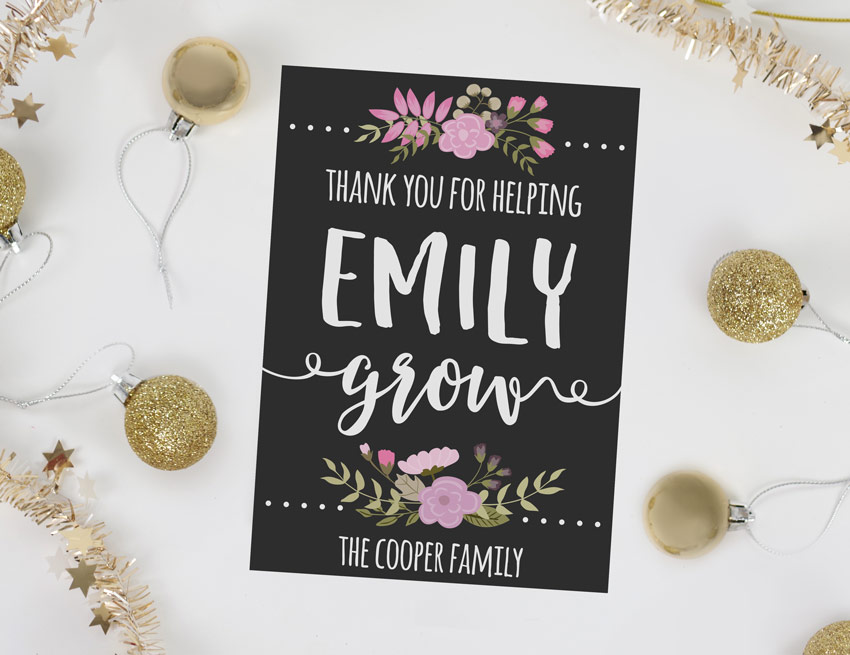 Let your child's teacher know how much you appreciate them with this quality greeting card that incorporates your child's name as well as your family name.
8. Stick On Labels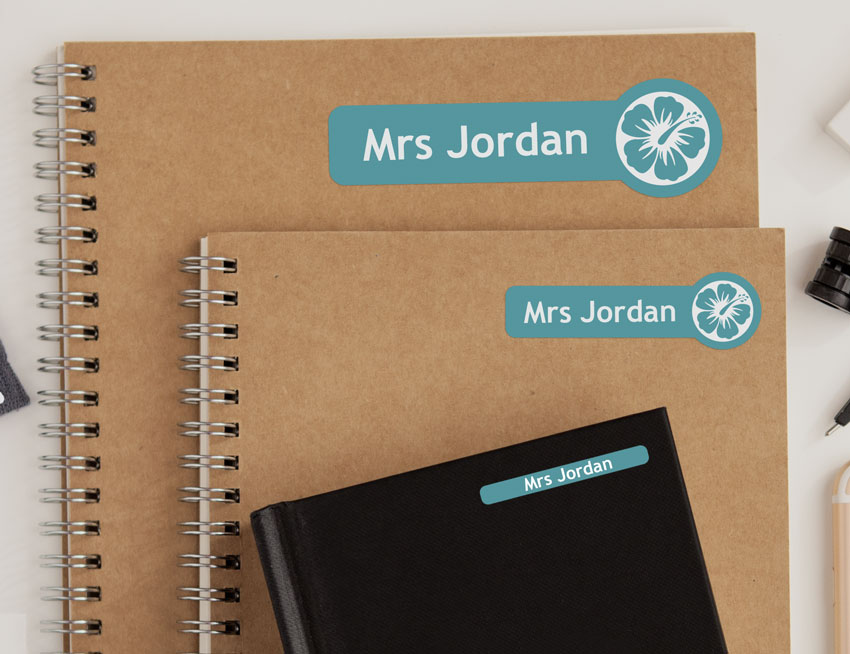 Name Labels are perfect for identifying belongings in workplaces where things can get easily misplaced, like at School. They are super durable and great to use on stationery, lunch boxes, drink bottles & a variety of items.
9. Wall Art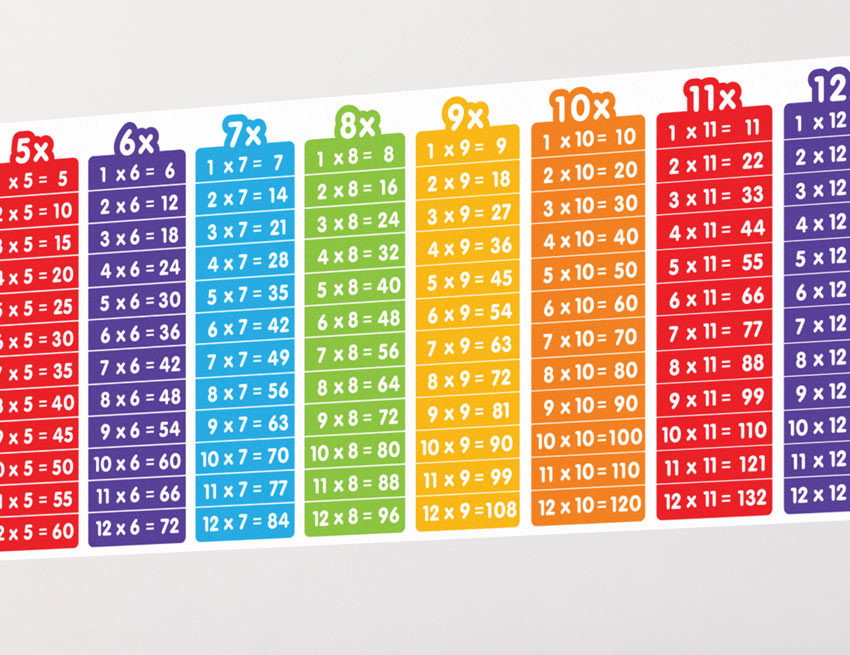 This fun & colourful Times Tables Chart will make learning multiplication super easy! There are 12 colourful panels that clearly show all the multiplication tables of 1 through to 12. This fun design is perfect for girls and boys, in primary and high school.
10. Chalkboard Stickers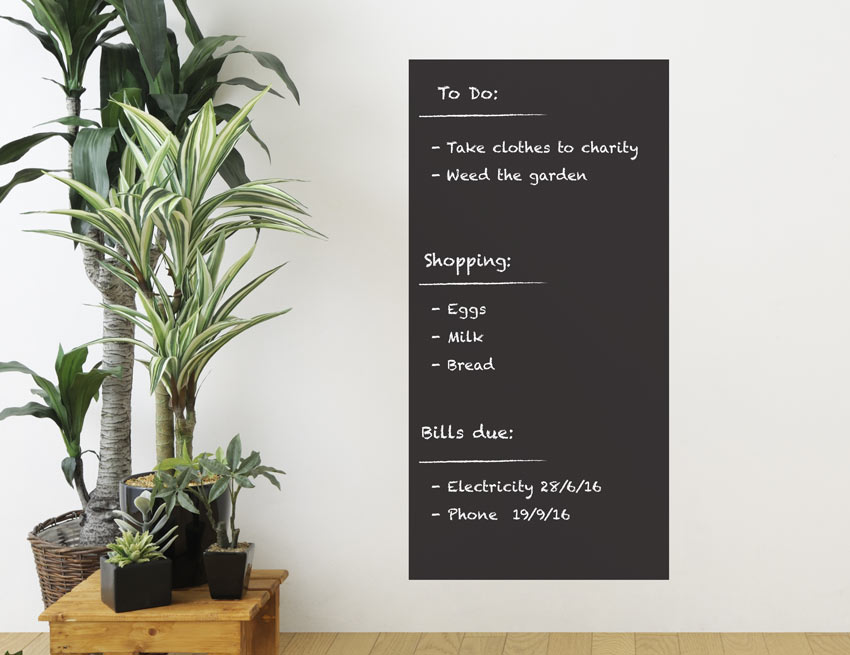 Removable & safe to use on walls, chalkboard stickers can be used in the classroom or at home. Comes in fantastic shapes and sizes.