Places to Visit On South Coast Holidays
Batemans Bay,camping south coast,south coast NSW
South Coast NSW After The NSW Bush Fires
The families from our beautiful South Coast NSW have been through an incredibly devastating time as a result of some of the worst NSW fires on record. Some families have lost everything & communities have come together to support those around them who've been impacted by this environmental catastrophe. One of the fallouts of these fires has been the incredible impact on local businesses who rely on visitors throughout summer to keep them afloat.
But we're here to tell you today that all is not lost. We can all help these beautiful picturesque towns & the families that protect their natural beauty by making these spots our go-to places for weekend visits & family holidays all year round. Together, we can all help to get these communities back on their feet by visiting & supporting their local economies.
The Best Spots to Visit- South Coast NSW
Dark Beach Walking Track

This hidden gem is located in Murramarang National Park. It's a treat for those who enjoy a bit of adventure because you'll find yourself taking a stroll through the spotted gum forest of Dark Beach Walking Track. The cove is incredibly beautiful with gorgeous rock formations & a beautiful band of black volcanic rock that sits against the whitest sand our beaches have to offer. Families love fishing, snorkelling & surfing from this spot, and for those who love a bit of history, those with a keen eye might even be able to find a fossil or two.
Snorkelling Guerilla Bay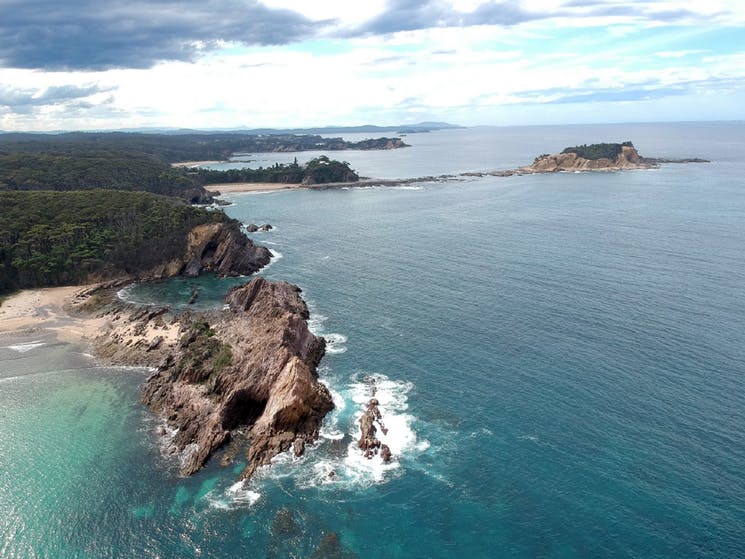 If your family enjoy snorkelling, they're going to love Guerilla Bay. It's crystal blue water is home to some of the most beautiful fish & is protected by a small rocky island. On the headlands above the bay, your family can enjoy a bushwalk along the track, or some whale watching in late October. It's an incredibly beautiful location & those who visit there always go back again.
Murramarang National Park

Murramarang National Park is right near Batemans Bay and offers some of the most picturesque beaches along our coastline. It's a great place for those who love hiking, swimming, surfing, fishing & bird watching. The most amazing thing about this incredible place is that it's one of only a few places where spotted gum trees grow all the way to the ocean, so you and your family can enjoy a bit of shade while you build sandcastles & make sand angels.
Tilbury Cove

Tilbury Cove is a great spot for families who aren't terribly fond of waves. The cove is protected from the wind & offers visitors the chance to enjoy a calm ocean swim or snorkel. Located near Culburra Beach, you'll be able to get some fish & chips & enjoy a picnic with the family before jumping in for a relaxing swim.
Booderee National Park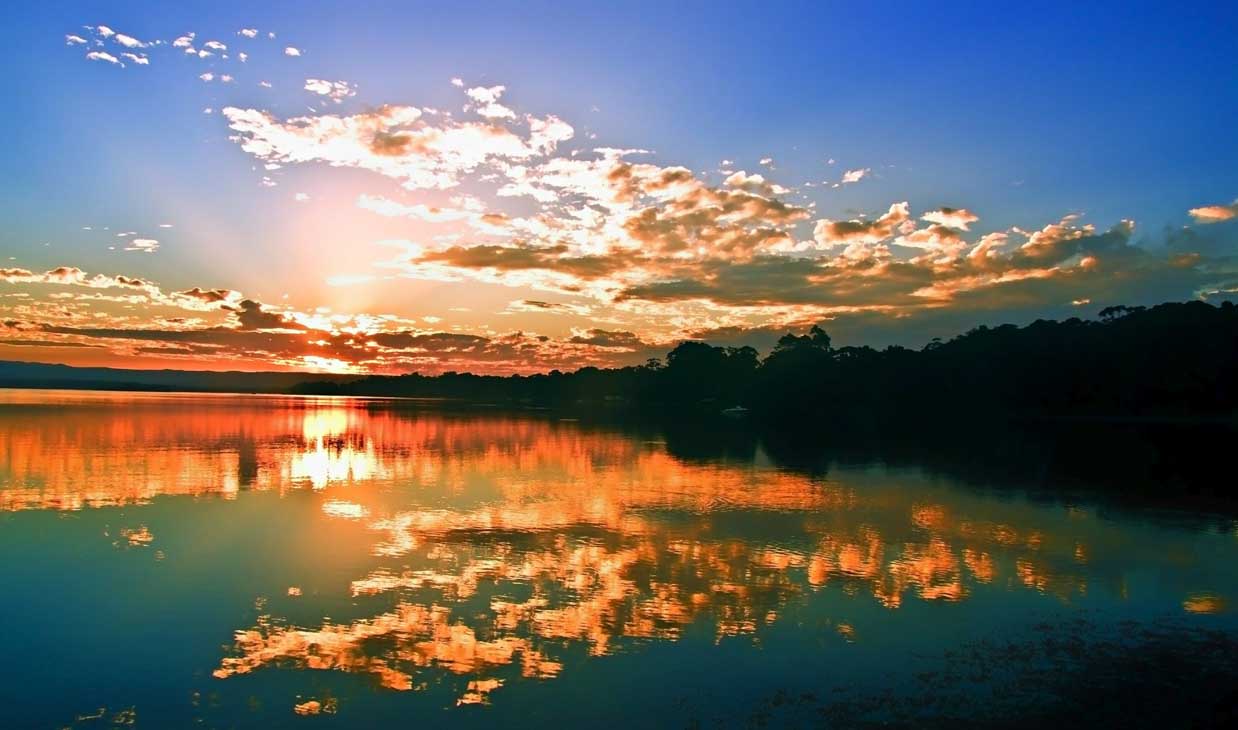 If you love white sand & crystal clear waters, Booderee National Park is waiting for you to visit! This national park is the perfect spot for families who want a weekend away camping, bushwalking, paddle boarding or swimming. With all of the facilities you'll need to have a budget weekend away, you'd be crazy not to stay here. You can also visit beautiful Green Patch here and the kids will see some of our native wildlife and enjoy a wave-free swim. Pack your kids' swim bags with everything they need and hang around for the whole day, you won't regret it!
Just 15 minutes away, you can also visit the coastal town of Sanctuary Point where your kids can be active on loads of play equipment or take a dip in the calm waters near the boat ramp. This is a great spot for those who want to teach their kids to swim as it's not particularly deep until you step off the ocean shelf.
Stoney Creek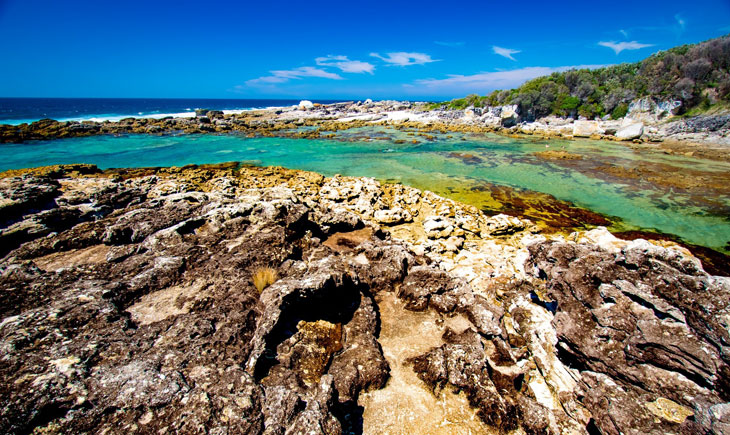 The kids will love Stoney Creek for its unusual rock formations & fossicking opportunities. The beach is protected by a reef, so it's an incredible place to snorkel and find unusual rocks, shells & ocean life. Definitely make sure the kids have some shoes they can wear to protect their feet while they're exploring because, the name "Stoney Creek" really doesn't lie… it's stoney for sure! While you're there, you've got to visit the ruins of the old sandstone lighthouse that sits on the headlands; they're incredible.
Pebbly Beach

Known for its Surfing Kangaroos, Pebbly Beach will be a favourite for the kids. It's an incredibly beautiful beach with loads of wildlife to watch & interact with. The kids can feed kangaroos & watch dolphins play all in one spot. It's perfect. To add to that, Pebbly Beach is a part of Murramarang National park so there are plenty of camping facilities that help to keep your camping trip as enjoyable as possible. If you're not staying the night, pack the kids a lunch box & a drink bottle because there's not much around in the way of shops or cafes here.
Tomaga River Tourist Park

Sitting comfortably between Batemans Bay & Moruya, Tomaga offers tourists fishing, kayaking & surfing all year round. The town of Tomaga has plenty of cute cafes for those looking for a morning coffee, and a great selection of family friendly accommodation options. It really is the ideal spot for those who want a budget break without the fuss of setting up a tent & going off grid.
Wagonga Inlet at Narooma

Not only is Wagonga Inlet beautiful to look at, it's the perfect spot for families who want to picnic & play by the water. There are plenty of parks, playgrounds & barbecue areas where the kids can burn some energy. Wagonga also has loads of lovely cafes & restaurants and they even have a place where you can hire Kayaks for the family. Paddlers might see oyster farms, dolphins & seals along their trip. It's an adventure your kids won't forget that's for sure.
Cullendulla Creek Nature Reserve

Cullendulla Creek Nature Reserve is right next to Batemans Bay & it's absolutely beautiful. While they walk comfortably through the reserve, your kids might see sugar gliders, echidnas & wombats. Out on the beach soldier crabs march across the sand, and black swans glide across the glassy water. It's absolutely gorgeous. Pack a picnic & your swimmers & enjoy a little bit of bushwalking before you take the kids in for a dip.
Bingi Dreaming Track

The Bingi Dreaming track is steeped in the history of the Brinja-Yuin people & stretches 14 kms along the south coast. Located near Congo NSW, it's a walking track that allows people to see kangaroos, wallabies, echidnas & wombats as they go about their business eating & basking in the south coast sun. The track is long, but there are loads of spots to stop & have a swim & there's always the option to break the walk up over a few days if your kids want to do the whole trek, but don't want to do it all at once. It really is absolutely gorgeous there & if you plan your visit well, you might even see some whales with their babies.
Wasp Head/ Emily Miller Beach

Emily Miller Beach is a secluded spot that allows families to have a relaxing day on the beach without the crowds. The kids might enjoy a few games of cricket or footy while you relax with a book & the sound of the ocean breeze. Sounds great doesn't it? Emily Miller Beach is home to loads of native birds too & some beautiful She-Oaks that provide some shelter when the sun is out to play. Wasp Head is adjacent to Emily Miller Beach & offers an excellent picnic area & walking track that is perfect for family members of all ages. You can visit this beautiful spot in the Murramarang National Park.
Snorkelling McKenzies Beach

Mackenzie's Beach is just south of Batemans Bay & it is incredibly beautiful. Build sandcastles, fly a kite or play frisbee on the soft south coast sand while the keen snorkelers  in your family explore the wonders of the reef. The surf here is perfect for those who love a wave & the whitewash gives kids the opportunity to get familiar with the moody nature of tides so pack those boogie boards!
Long Beach

What's not to love about Long Beach? The clearest water, no waves, no crowds & plenty of shaded areas for those who want to be out of the sun. Perfect for families who love to kayak, paddle-board or just swim without having to deal with waves. Pack your esky for a big day on the sand because there aren't any shops here. The upside? You'll likely have the beach almost to yourself. The kids that are old enough can take a long walk along the beach and you'll still have them in eyeshot which is great. The littlies can get more confident in the water without having waves knocking them down. It's so calm there you'll never want to leave.
We hope you've enjoyed reading about our favourite South Coast NSW destinations. Now… what are you waiting for? It's time to get to the beach!