Christmas Party Food Inspiration
It's nearly Christmas time which means lots of end-of-the-year Christmas parties at playgroups, preschool, and school. Will you need to bring a plate of food to share? Or maybe you just love surprising your kids with a special breakfast or lunch box item. Thrill the kids with these fun and fabulous Christmas food ideas.
1. Strawberry Santas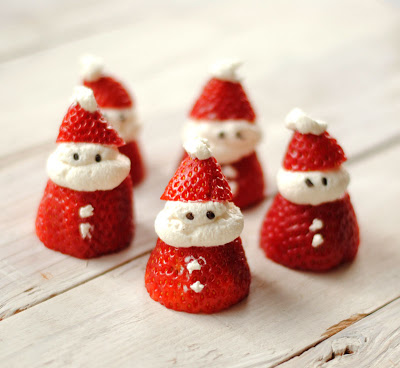 I'm always so happy when there are healthy food options, especially at kids' parties. These strawberry Santas are so cute, you might find it hard to eat them!
2. Banana Santas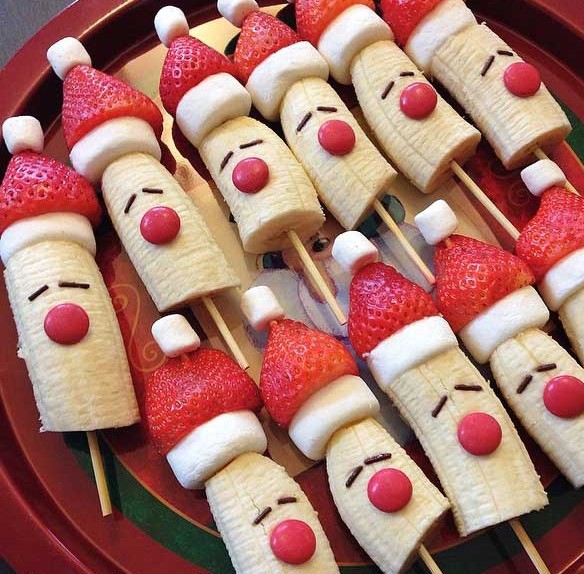 Here is another healthy food option – banana Santas!
3. Santa Toast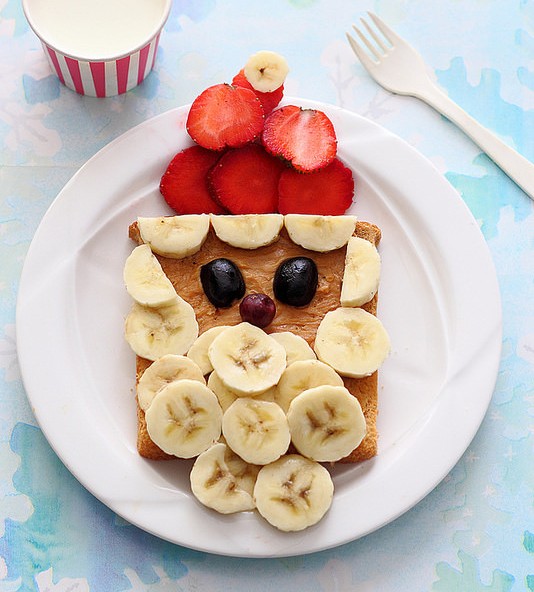 How exciting to wake up to this Santa toast on Christmas morning?!
4. Reindeer Cupcake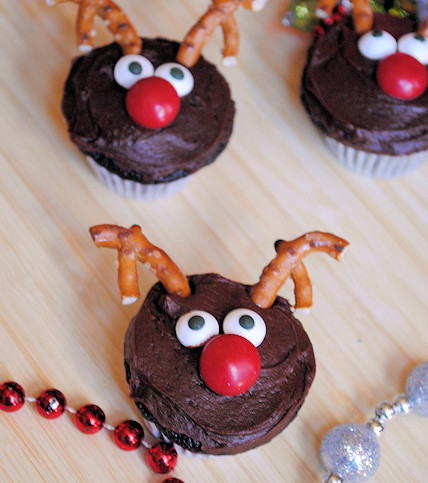 These reindeers cupcakes with pretzel antlers are so easy to make and so cute!
5. Reindeer Biscuit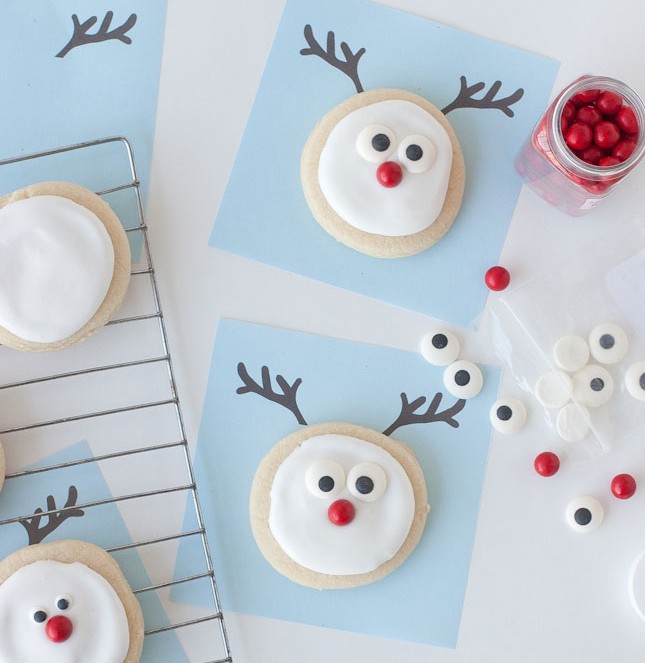 The kids will have fun putting the icing and details on the face of these reindeer biscuits. A great craft activity that you can eat afterwards!
6. Reindeer Porridge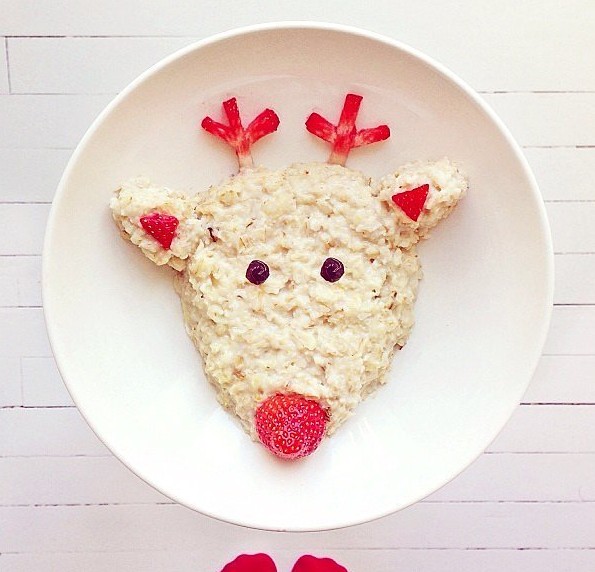 Does your little one love porridge? Surprise them with this reindeer shaped with porridge. How creative!
7. Reindeer Bottle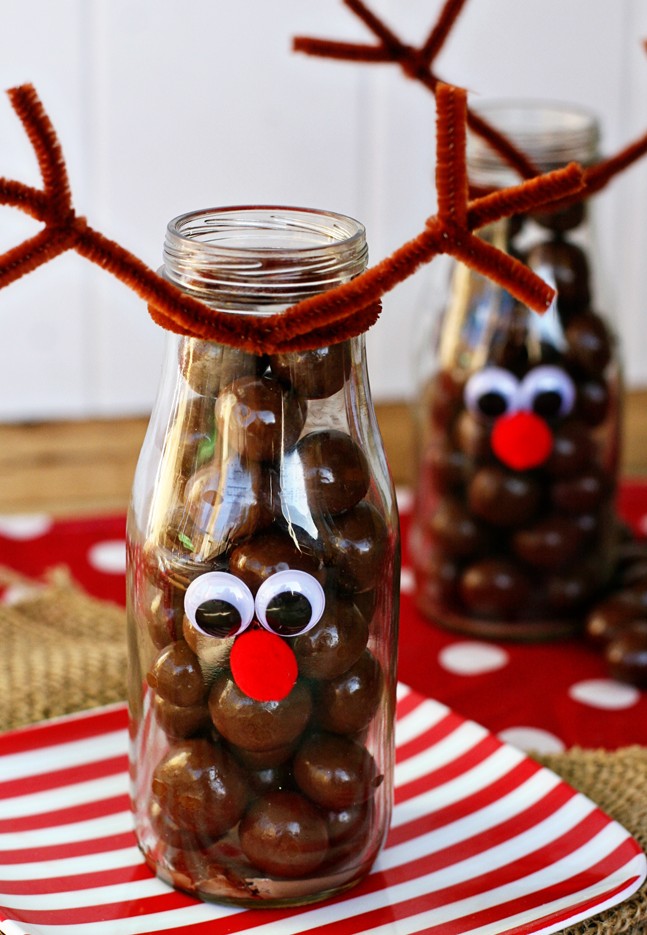 This reindeer bottle would make a great kid's craft item that they can fill with chocolate treats or use as a drink bottle.
8. Marshmallow Candy Cane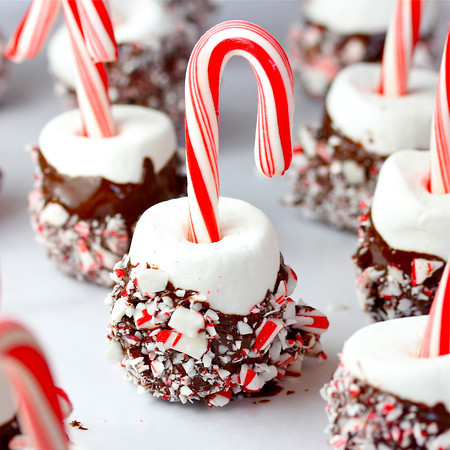 Simple and filled with sugary goodness, make marshmallow candy canes to bring to your next Christmas party or make them to gift as a present.
9. Candy Cane Pops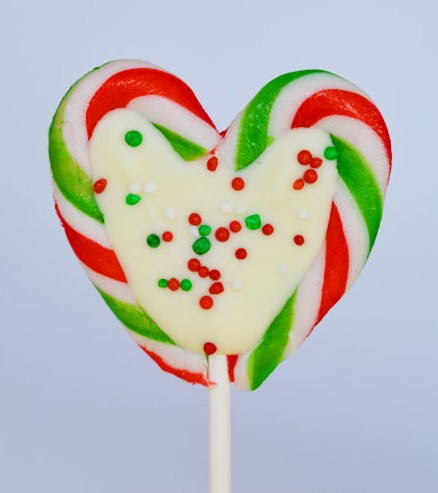 By combining two candy canes with melted white chocolate, you can make this candy cane lollypop. Your kids might enjoy making these for each of their classmates.
10. String Cheese Snowman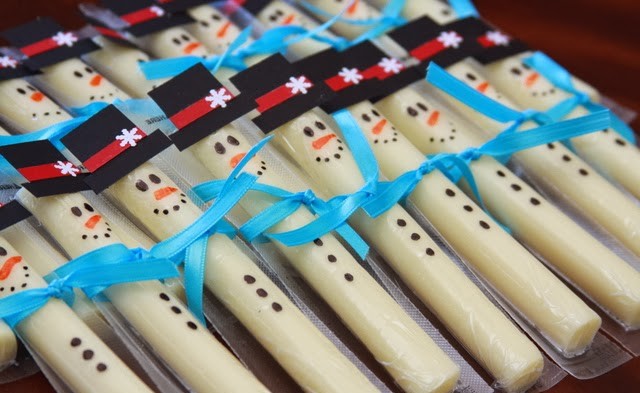 Will your little one love opening up their lunchbox to find some snowmen string cheese?

11. Gingerbread House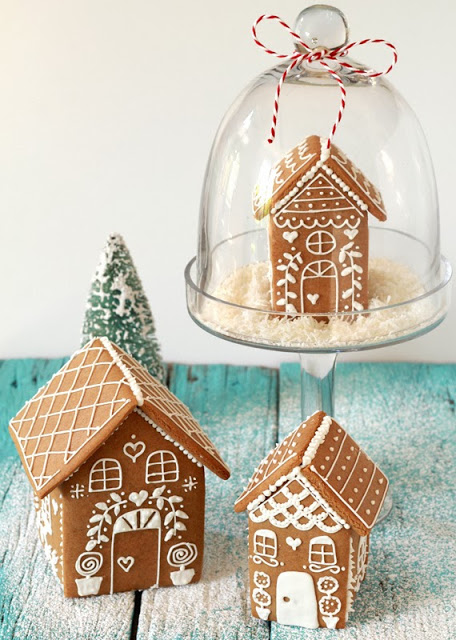 I think every kid loves decorating gingerbread houses. To reduce the amount of sugar and lollies or to cater to kids with food colouring allergies, decorate with white icing. A series of gingerbread houses would also make a great centrepiece for your next Christmas festivities.
12. Gingerbread Men Bunting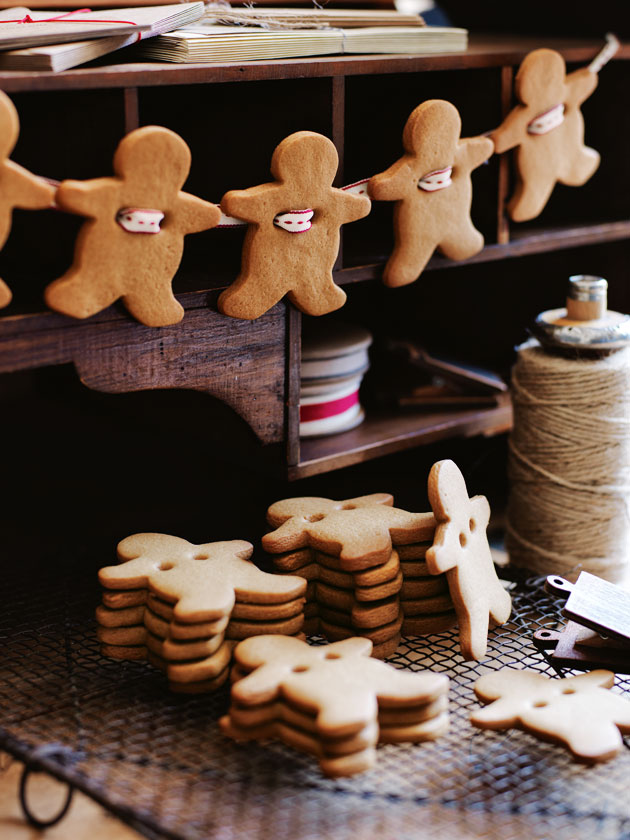 Making Christmas decorations is always a fun activity to do with your kids. Imagine how good this gingerbread men bunting would smell!
13. Christmas Pudding Cake Pops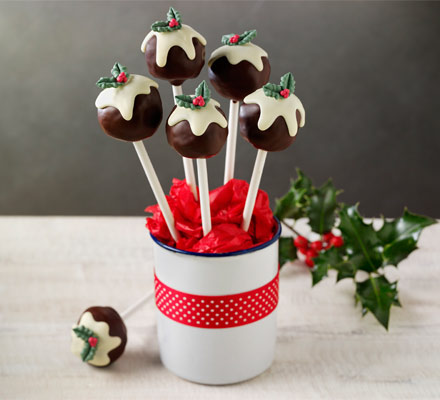 How yummy do these Christmas pudding cake pops look?
14. Meringue Christmas Trees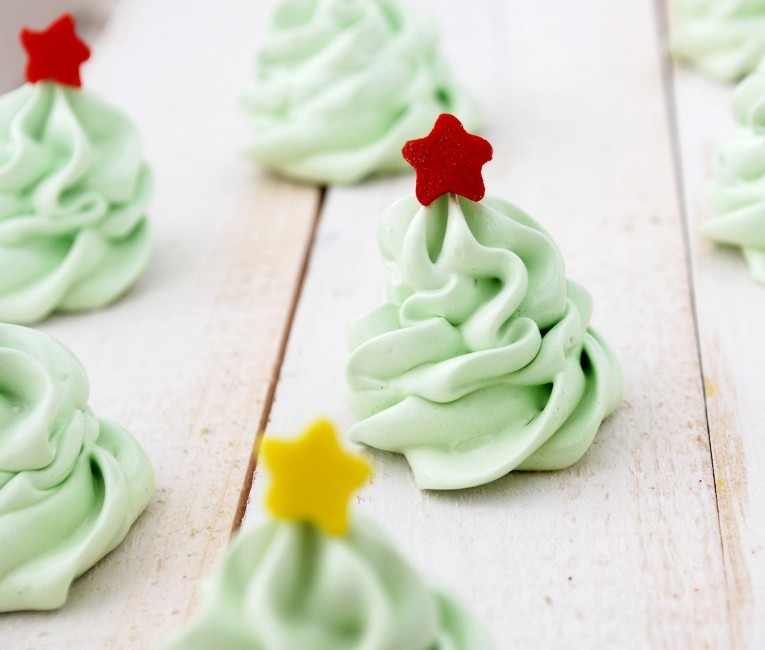 Make this meringue Christmas tree by baking piped green coloured meringue topped with a candy star.
15. Ice Cream Cone Christmas Trees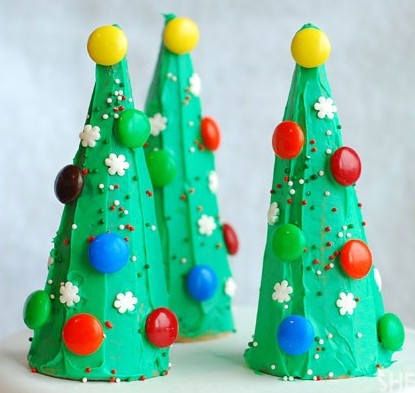 This is a very simple craft the kids will love to do. Put green icing on an ice cream cone and decorate with lollies of your choice. I wonder how long these Christmas Trees will last after they are made!
16. Strawberry Christmas Trees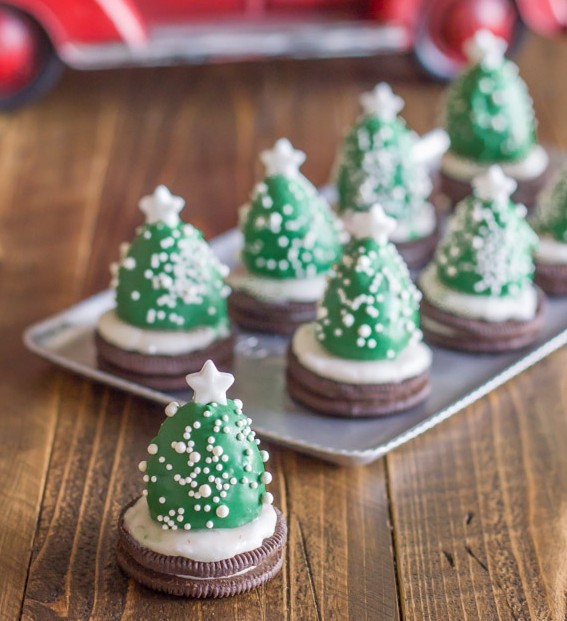 These strawberry covered Christmas trees sit nicely on top of an oreo biscuit. Simple and very festive.
17. Christmas Trees Cupcakes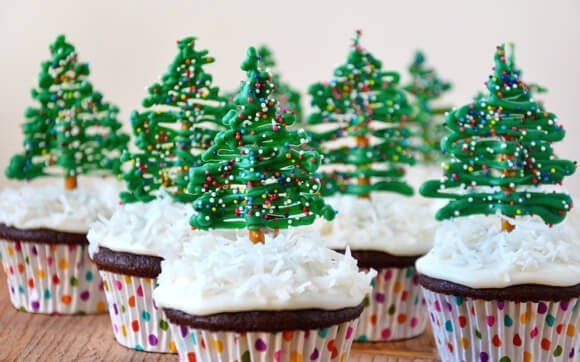 To make this Christmas tree cupcake, pipe green coloured chocolate onto a pretzel stick laid on some baking paper. You can make the Christmas trees as a treat by itself or insert on top of a cupcake.
18. Watermelon Christmas Trees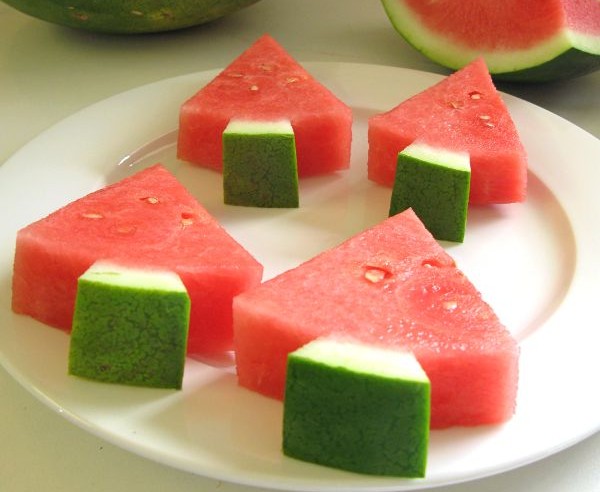 With just a little bit of effort and cutting skills, a wedge of watermelon can be transformed into watermelon Christmas Trees! Fantastic!
19. Fruit Christmas Trees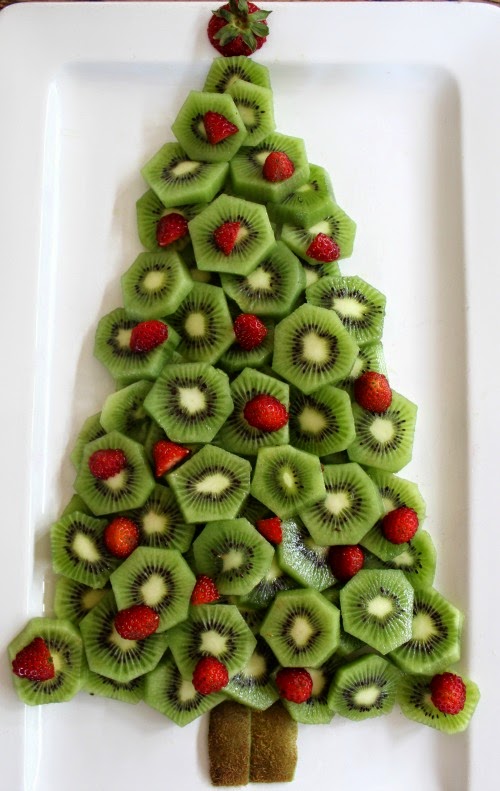 Make this healthy fruit platter to bring to your next Christmas event. It cleverly uses the Kiwi fruit skin as the trunk and strawberries as the star and decoration.
Looking for some DIY Christmas Ornaments and Decorations?
We've got plenty of inspiration with 20 easy Christmas crafts for kids!
Searching for Christmas Gifts That You Can Personalise?
You'll love our Personalised Christmas Gifts and Kids Christmas Cards. They're super cute & can add a name & a personal message to each item. Give a gift from the heart that they'll treasure forever. The best part? These are all made for you in Australia and shipped super fast! You're going to love them!