Creative Ways to Capture Your Baby's Milestones
baby,baby milestones,diy,homemade,keepsakes,milestone,milestones
Nothing is more exciting than the arrival of a new member of the family, so here is our list of adorable keepsake ideas and creative ways to document and celebrate the milestones of your little one's first year of life!
1. Monthly Flower Photoshoot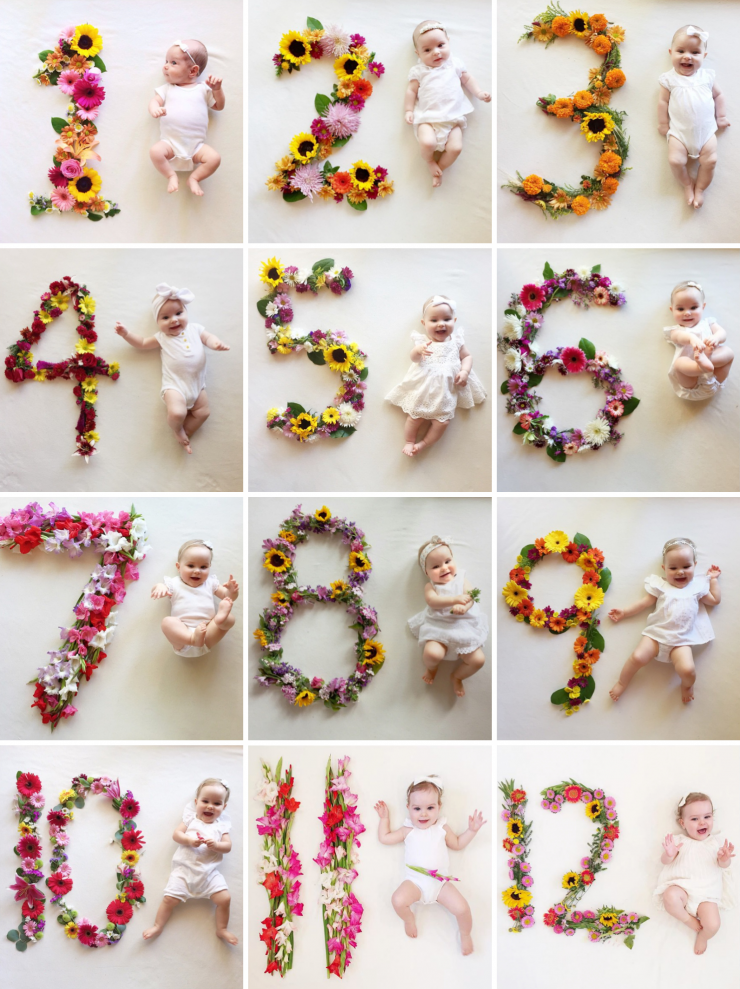 What an amazing way to share pictures of your little one with these beautiful monthly flower photoshoots! 
2. Milestone Stickers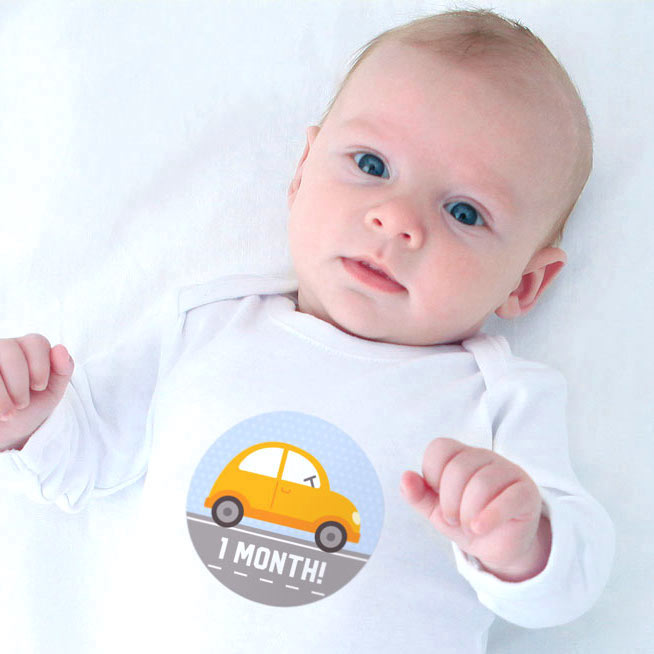 If you don't want to go to the trouble of arranging amazing flowers, then simply get milestone stickers!
Milestone stickers are perfect for monthly photoshoots, ready to show off to all of your friends and loved ones!
 3. Picture Frame Boxes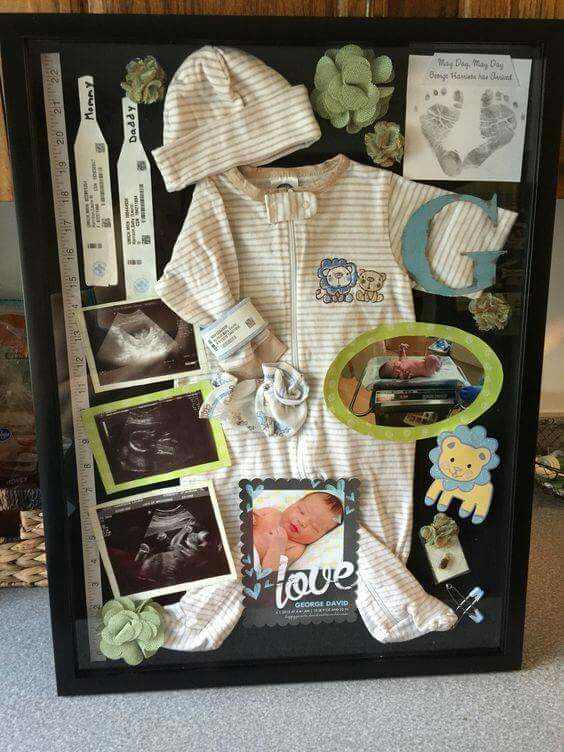 Have a go at making one of these beautiful keepsake picture frames to hang proudly on your wall!
4. Milestone Height Chart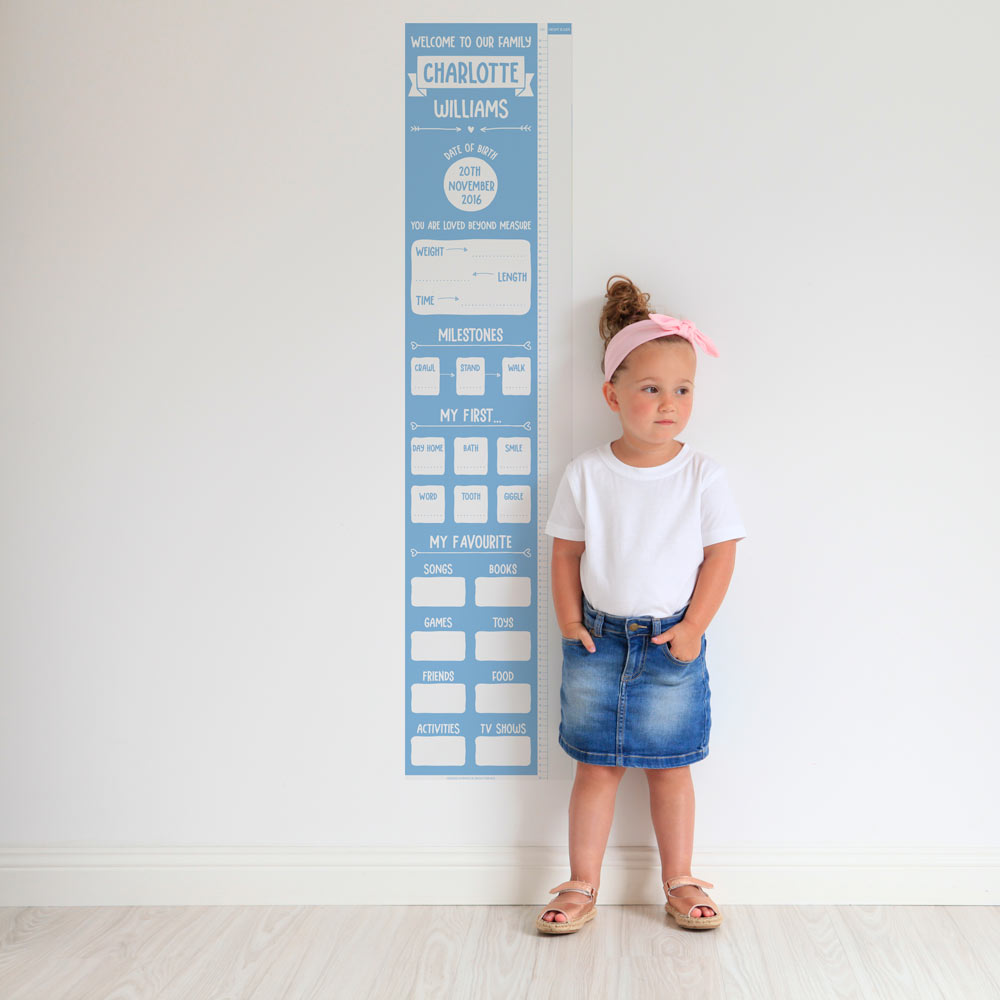 Watch and track your little one as they grow taller and taller with this gorgeous personalised milestone height chart. 
Fill in all the personal details as your little one grows and develops! 
5. Hands and Feet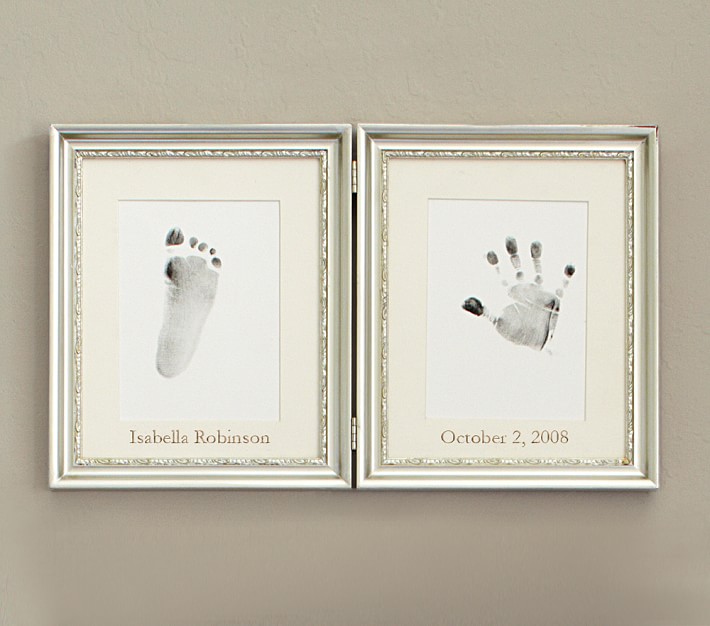 Frame your baby's adorable hand and footprints to proudly hang up. They will never be this little again!
6. Favourite Toys Baby Photoshoot
Have a cute playtime photoshoot with your little one's favourite toys! 
7. Birth Announcement Cushions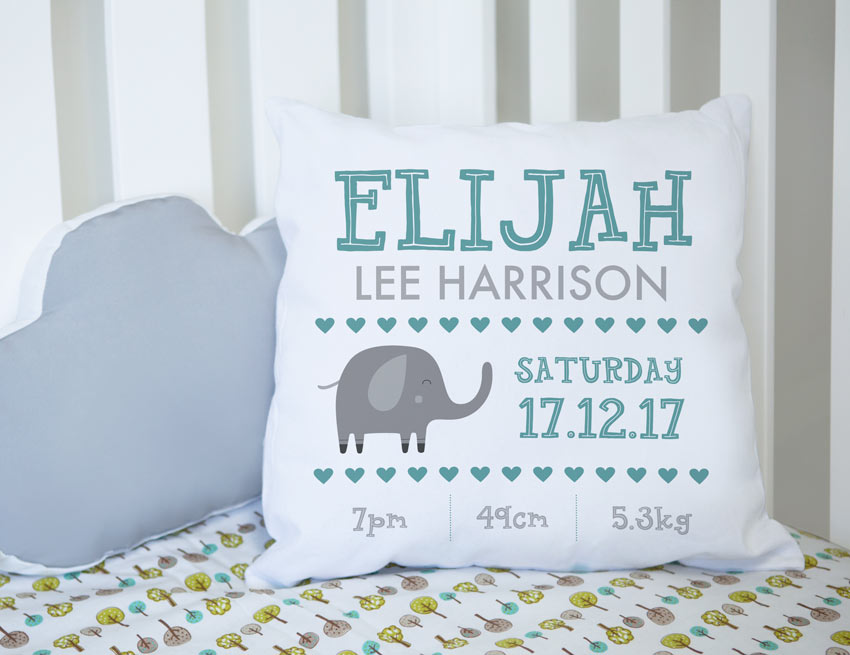 Display your newborn baby's weight, birth date, height and time of birth with these adorable personalised birth announcement cushion covers! 
8. Re-writable Chalkboard Charts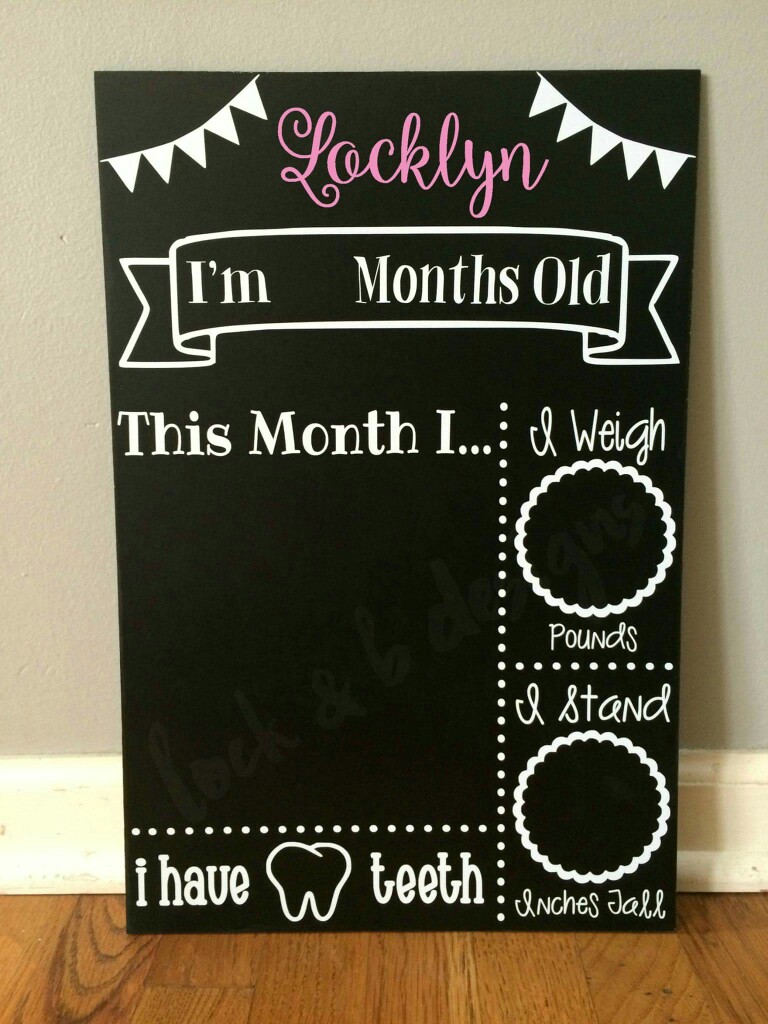 Keep track of your baby's progress with this simple re-writable chalkboard chart!
Take pictures with this next to your little one and watch them grow.
9. Baby Clothes Quilt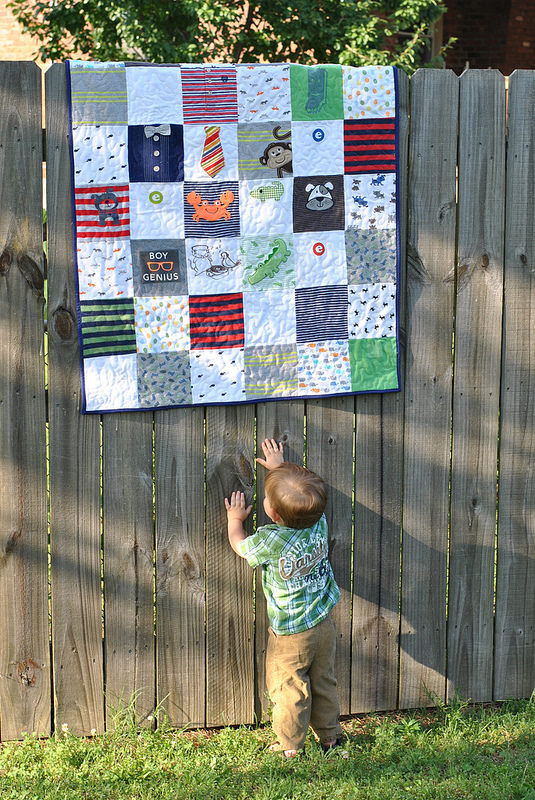 Make a beautiful keepsake patchwork quilt out of your baby's outgrown clothing material.
11. Birth Announcement Photo Shoot

These birth announcement photoshoots are such cute and creative way to let everyone know all the details of your new family members arrival.
11. Milestone cards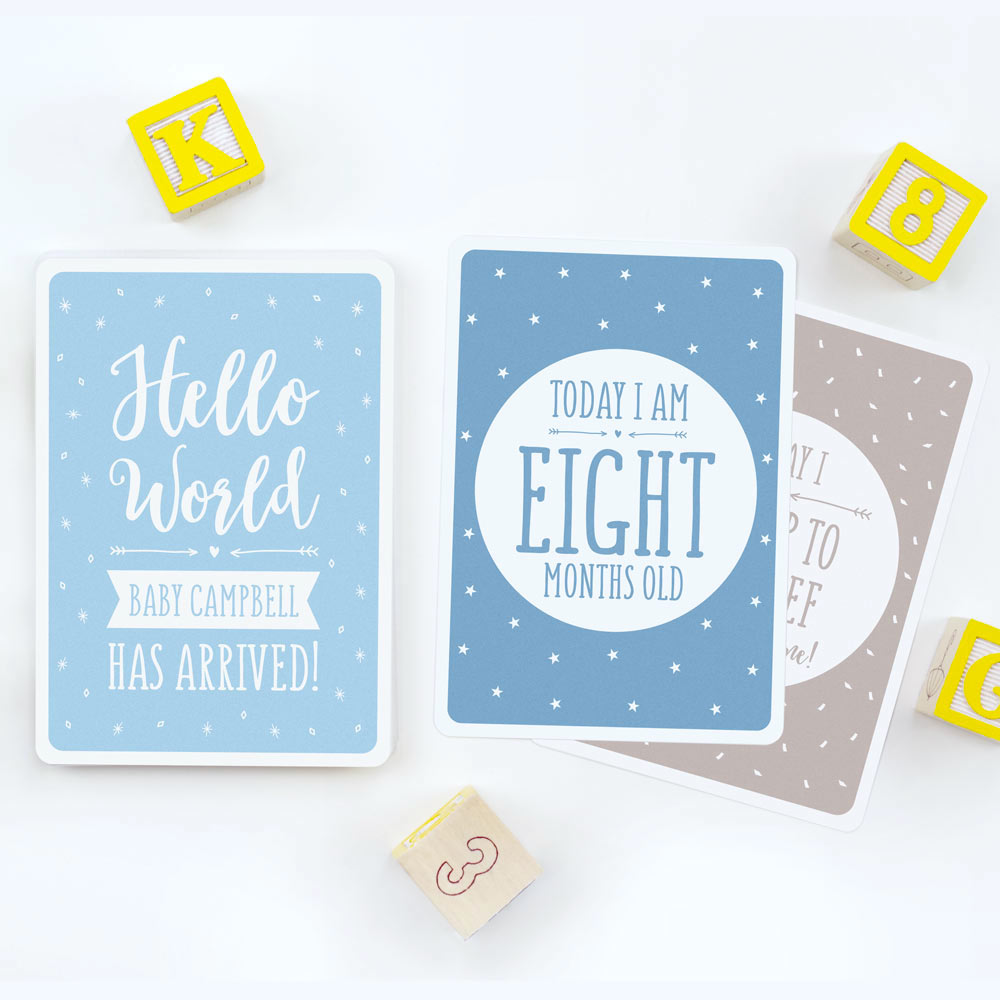 Celebrate your baby's growth and major moments with these beautiful personalised milestone cards. 
We hope you've been inspired by our list of creative ways to capture your baby's milestones. 
Feel free to share any cute pictures with us if you try out one of these great ideas!