Kids Art Display Inspiration
Do you have piles of art that your kids bring home from preschool and school? I know I do! Don't know what to do with all of them or how to display them? Here are 11 ways of displaying your child's artwork and showing off their little masterpieces.
1. On a Clothesline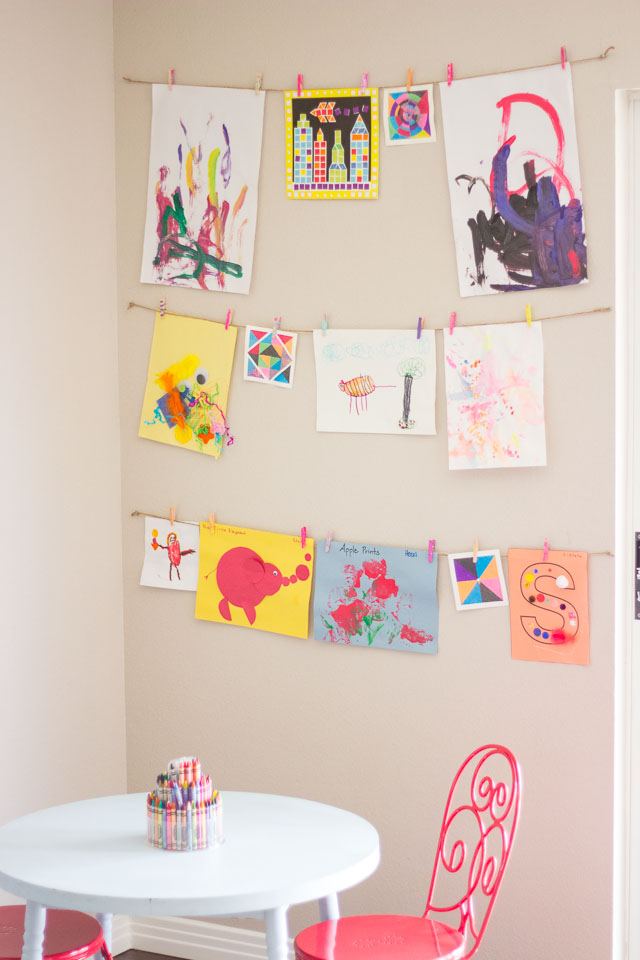 A great and simple idea using string and pegs, especially as you can rotate the artworks on display without too much effort! A clothesline gallery can brighten up any boring wall surface.
2. In their Craft Area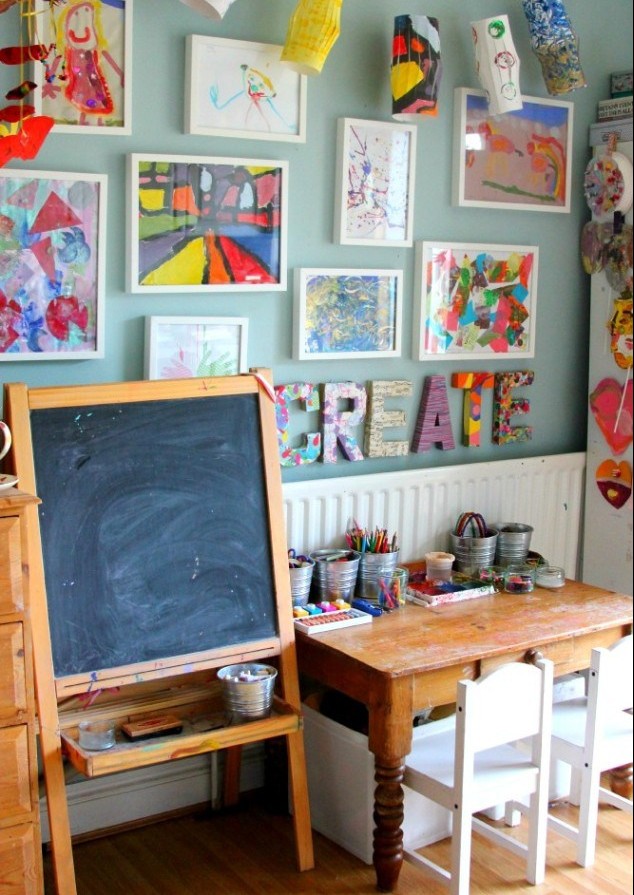 You can put their framed artwork anywhere! It's perfect in this craft area – displaying the fruits of their creativity and inspiring them to create more beautiful artworks!
3. In their Bedroom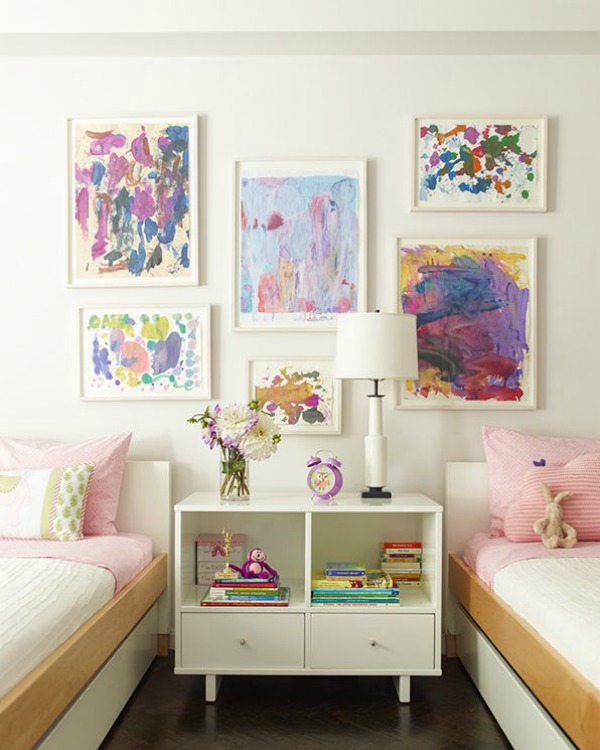 Isn't it lovely that you don't need to spend a fortune on room decor but by carefully selecting a few of their paintings in matching colour schemes, this lovely bedroom gallery can be achieved.
4. In the Stairwell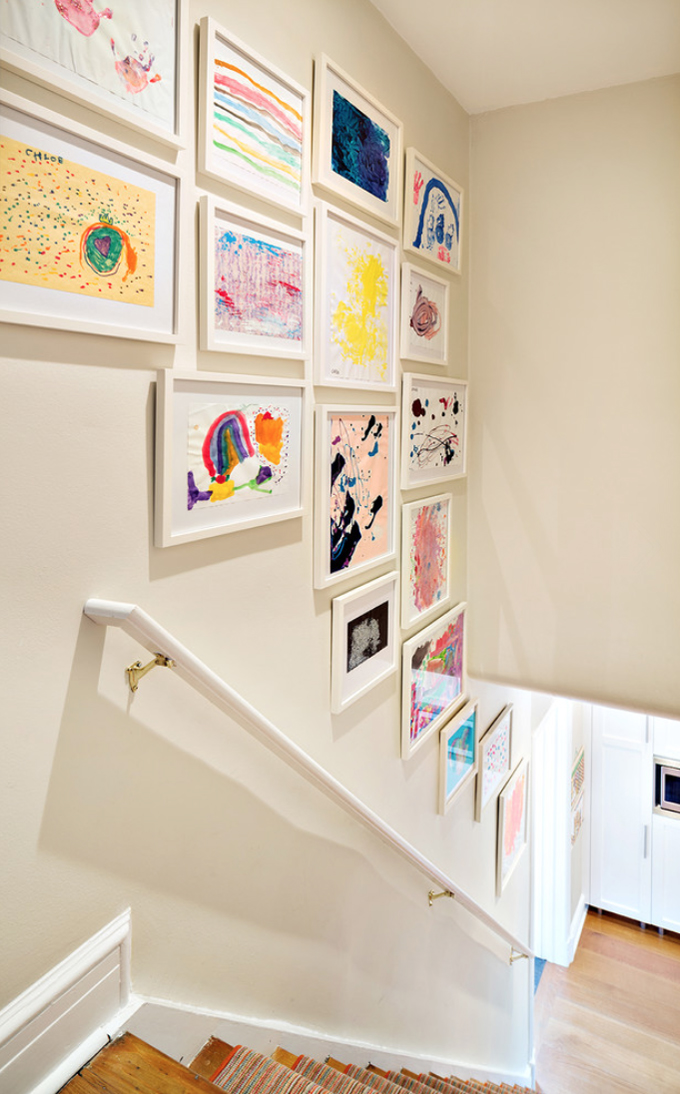 A white wall is the perfect backdrop to make a kid's art gallery like this one in the stairwell. Keep it fresh and bright by using simple white frames in different sizes.
5. In Coloured Frames with Pegs
This family of frames in yellow become a feature in this little girl's room. Again, the wooden pegs make it versatile to change the artworks when you feel like a change.
6. On Coat Hangers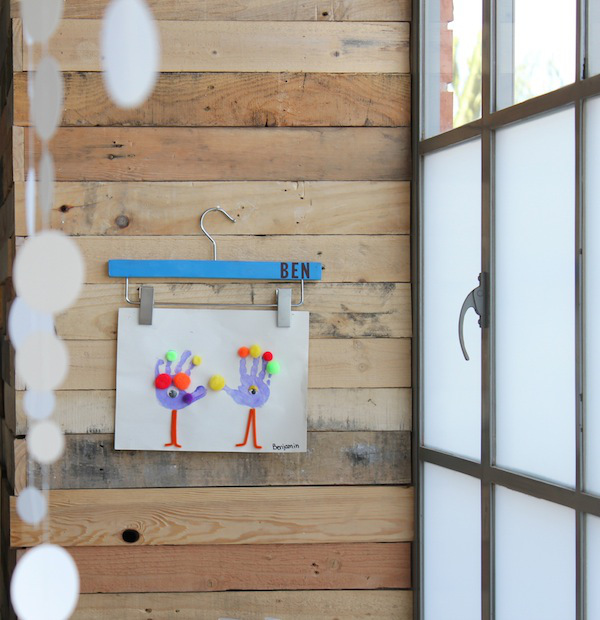 Paint and personalise a coat hanger with your child's name. Each child can have their own coat hanger or perhaps display the 'art of the week' on a hanger in a special place in the house.

7. On Clipboards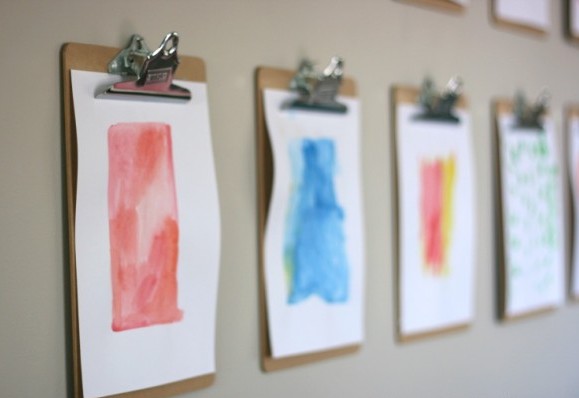 Have a row or wall of clipboards ready to display and rotate your child's artwork or awards from school.
8. Making New Artwork for Girls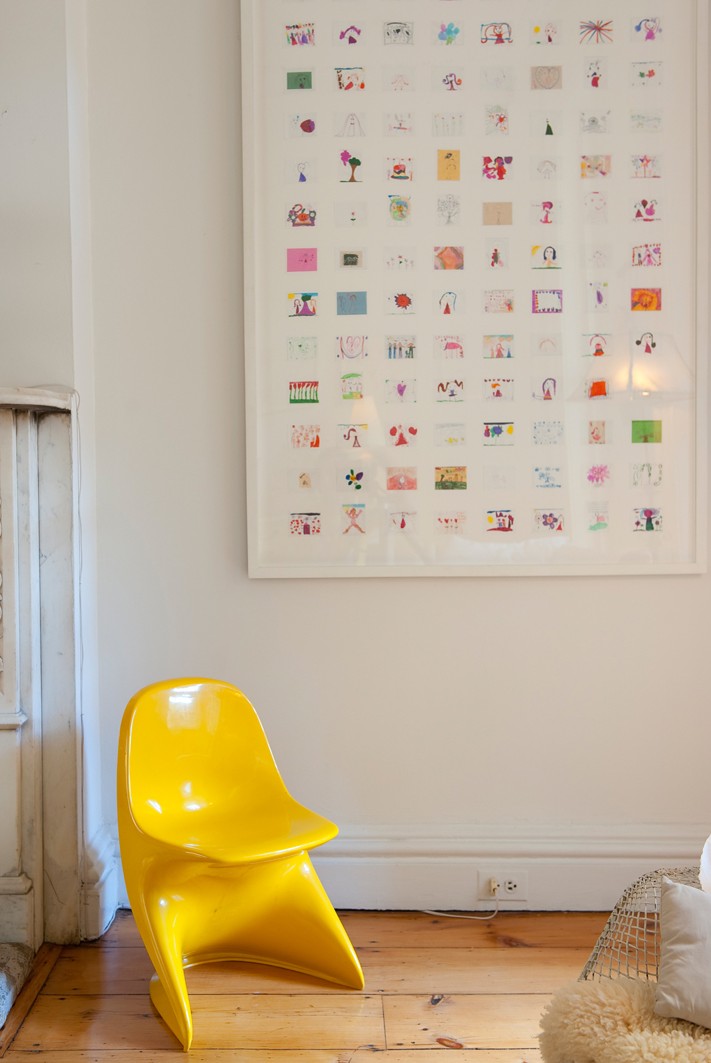 Sometimes you just can't keep all their paintings and drawings. So what should you do with them all? Make them into one piece of art like the framed artwork above! Cut out sections or collage them. What a lovely memory maker for your little girl.
9. Making New Artwork for Boys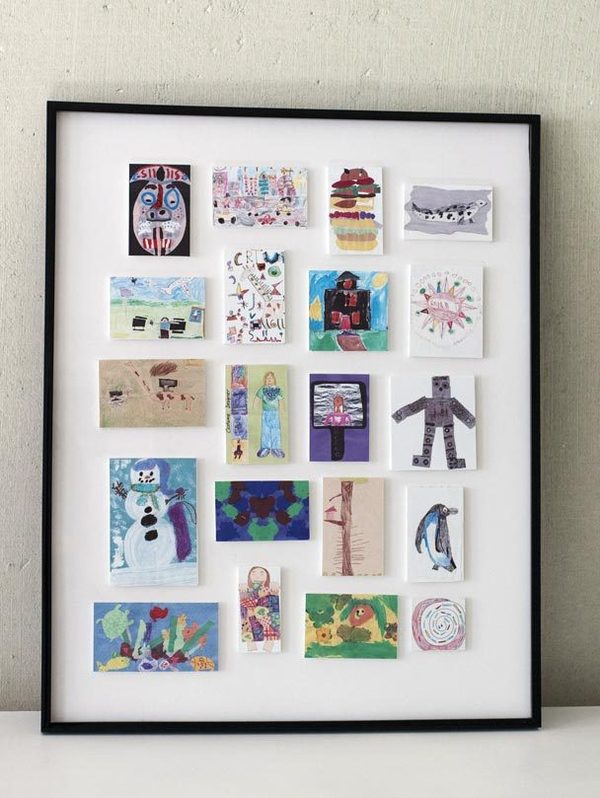 Collect and compile their drawings from over the year onto one board or make a theme board if they love drawing particular things. You can even stick the individual drawings on foam board similar to this framed one above to give it depth.
10. As a Family Art Gallery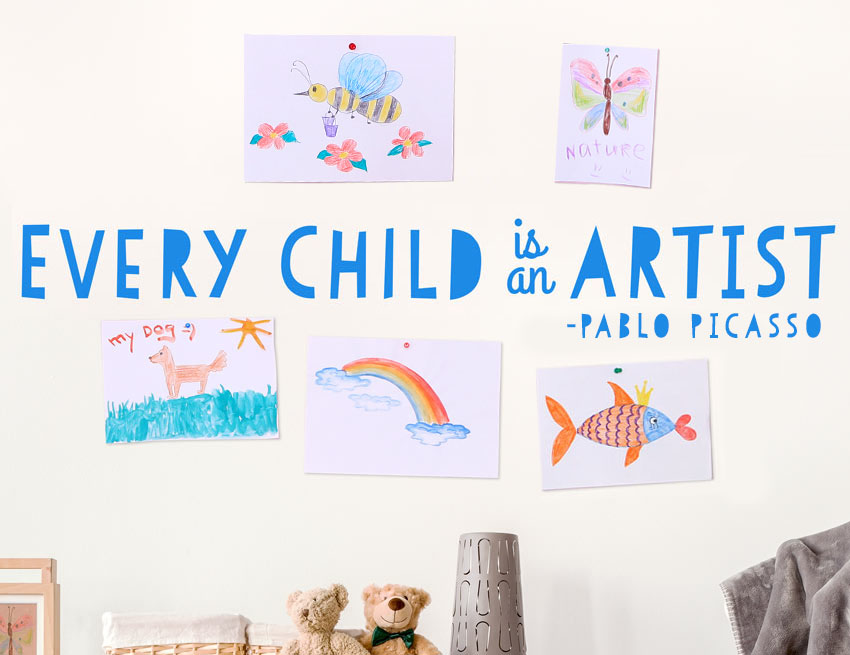 Purchase this easy to apply Wall Art Quote Decal from Bright Star Kids and make an art gallery wall of all your kid's drawings.
11. Mosaic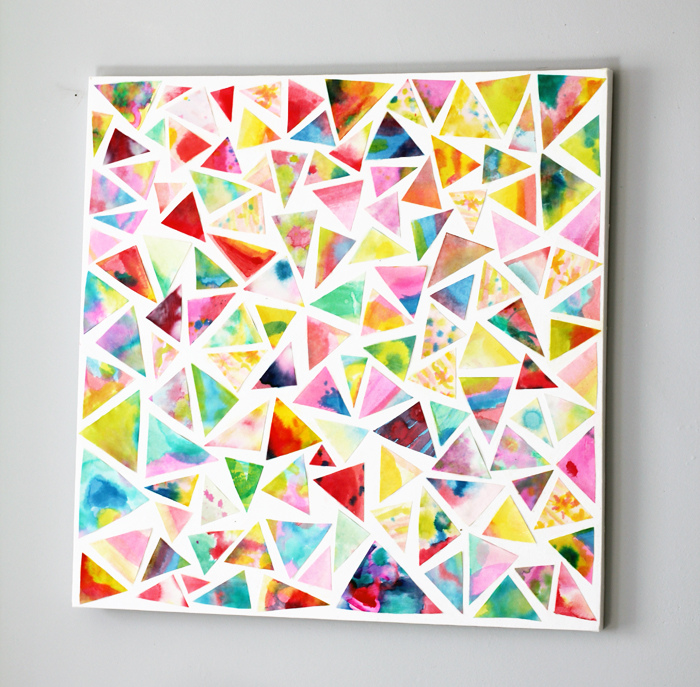 This beautiful mosaic masterpiece can be easily achieved by cutting out shapes from all their preschool paintings and sticking them with mod podge on canvas.
Do you have a space on your wall or room in your house that you want to make into a kid's art gallery now that you've seen some of these wonderful ideas? Or are you looking for some inspiration for creating new artworks? Be sure to take a look at our compilation of over 100 activities & crafts for kids at home!
Kids Educational Resources
Don't forget to check out our incredible educational range that will be printed especially for you and delivered straight to your door. We're the one-stop shop for personalised school labels, & waterproof name stickers.