I love how much fun and creative photo booths are! Photo booth props seem to be sold at every shop right now, but you don't need to buy any to get great photos. Be creative with things you find around the house like sheets, cushions, dress ups and toys. You can even paint some back drops if you want. Here are 8 amazing kids DIY photo booth ideas to inspire you for the next rainy day activity or future party!
1. Super Hero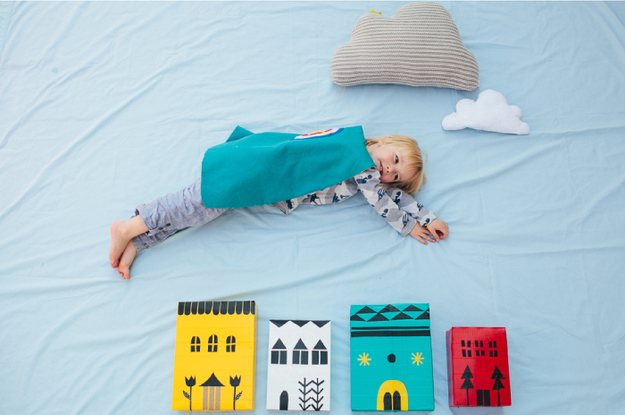 Up, up and away! By laying the backdrop on the floor of this DIY photo booth, they really look like they are flying.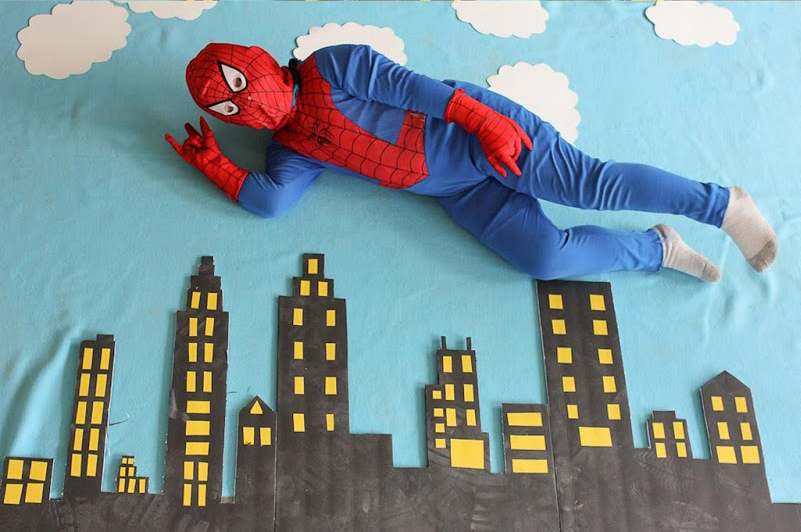 I love that any superhero can have the ability to fly – even Spiderman!
2. Paris Catwalk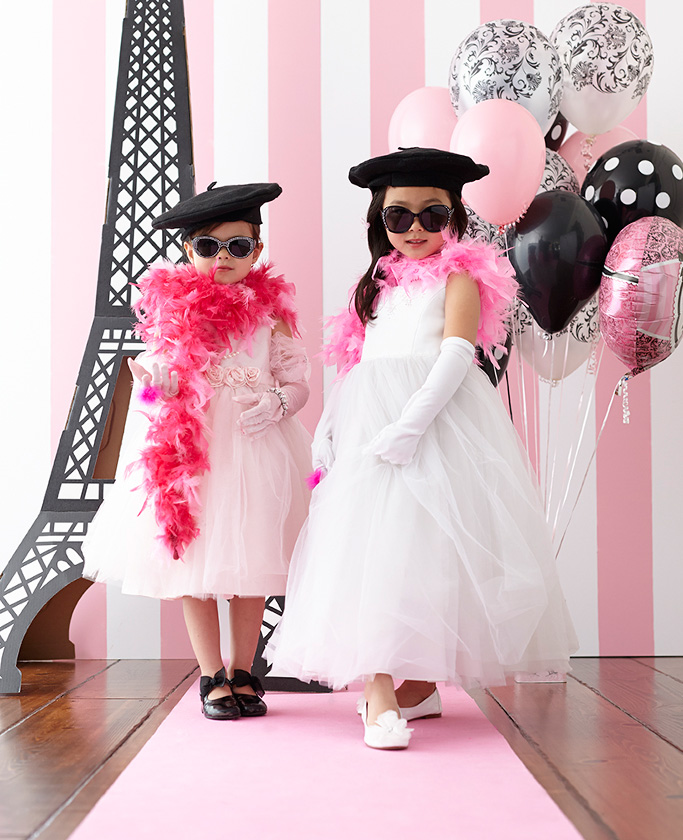 Ooh la la… who doesn't love walking down a catwalk? Très chic. Using only pink, white and black works a treat for this photo booth theme.
3. Cowboys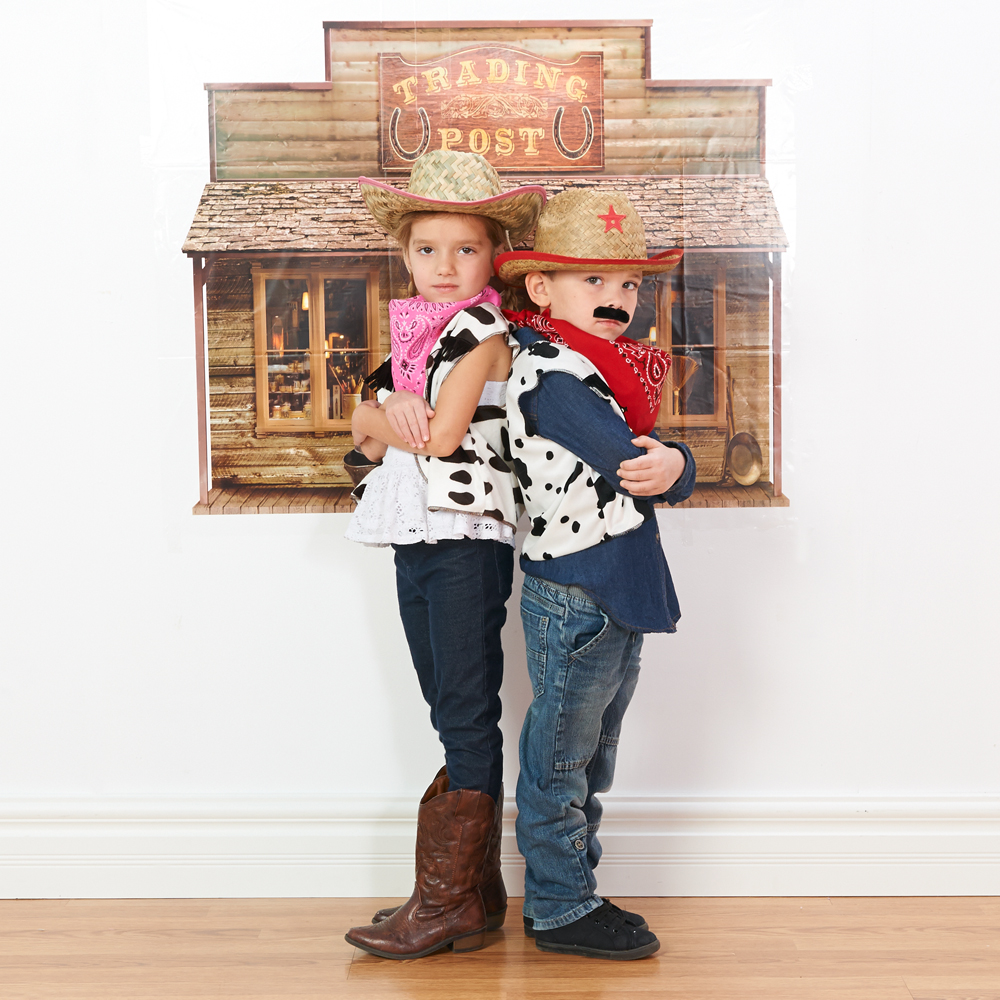 Get wild with a wild wild west theme. You can even make a cardboard 'Wanted' poster frame for the kids to hold.
4. Rock Star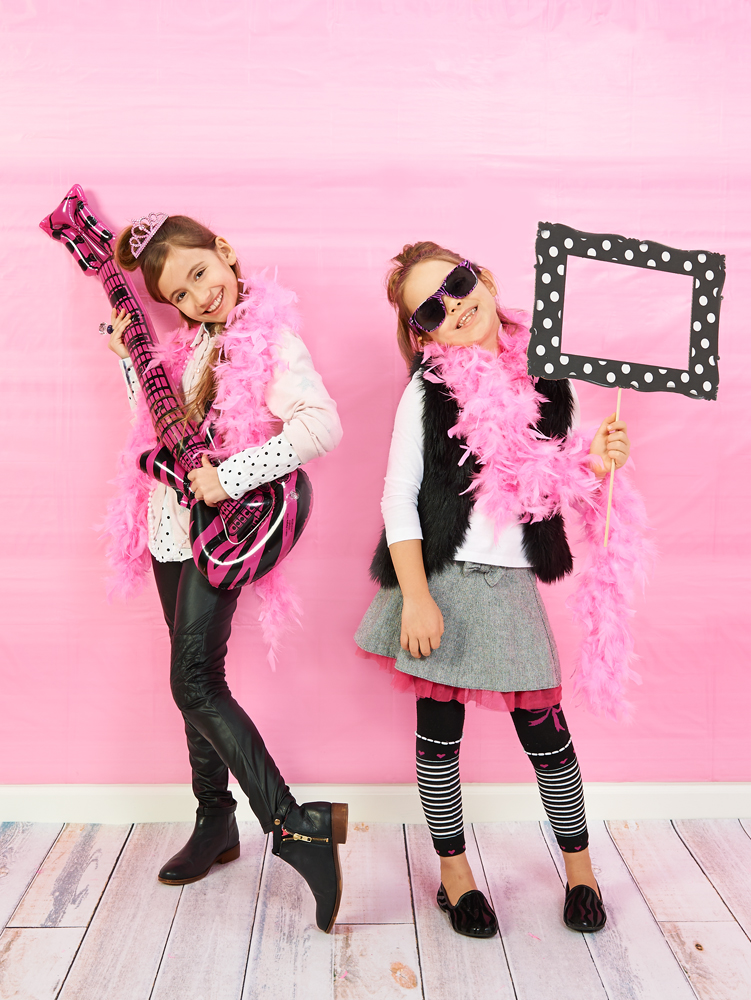 Unleash your inner rock star. Ask for the star's autograph after the photo shoot! This idea shows that you don't always need an elaborate backdrop for your photo booth.

5. Construction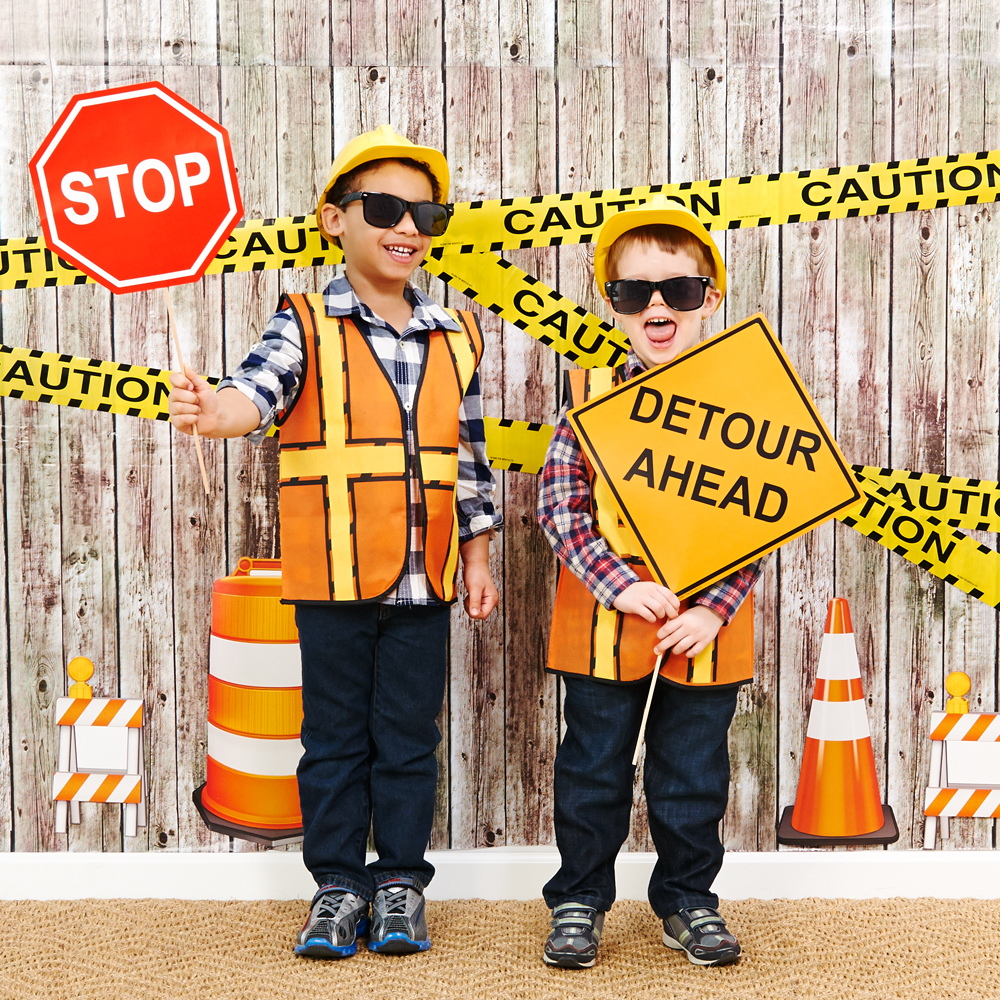 Caution… some cheeky construction workers about. If you plan on having a transport themed party, take a look at some great free printables by Bright Star Kids. Simply download the Transport Party Invitation Printables and have fun making cupcake toppers, party bag tags, bunting and invitations.
6. Princess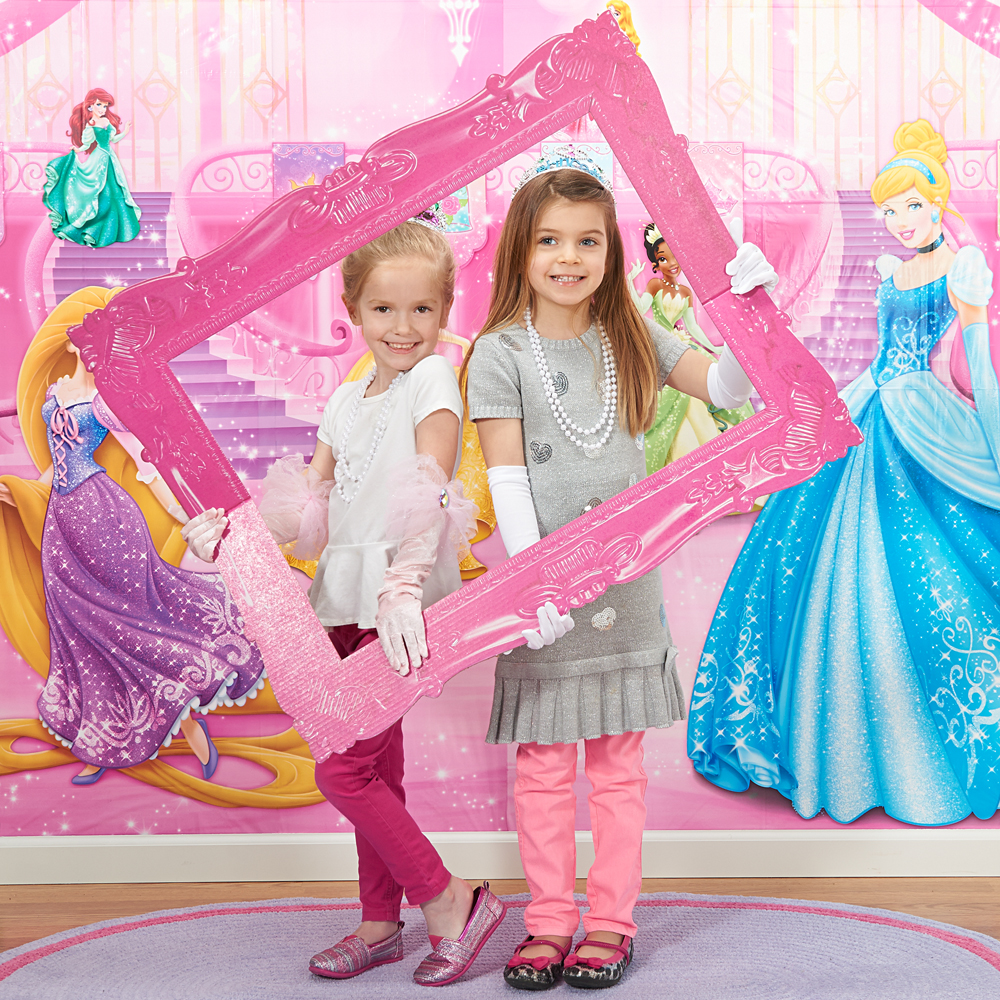 All little girls dream of being a princess for a day… gloves & pearls will do the trick!
7. Under the Sea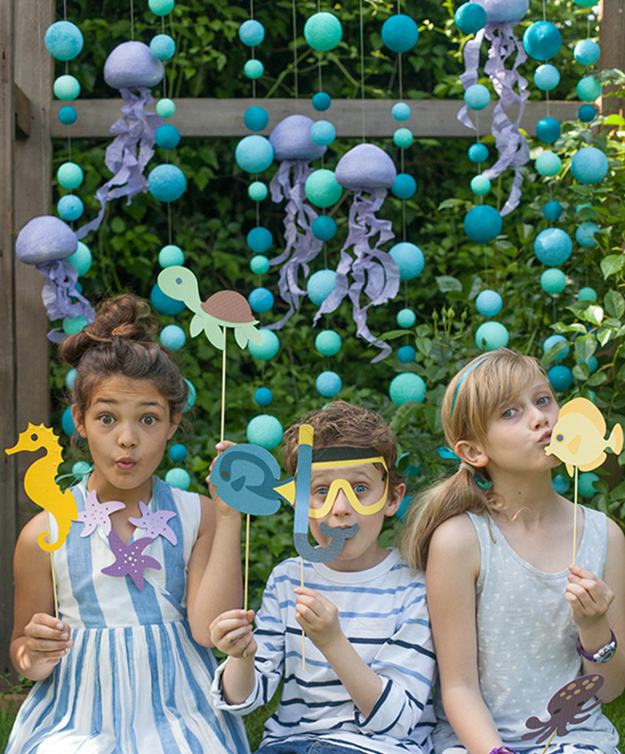 Take an underwater adventure today. I love that all the props are made with paper & styrofoam.
8. Pirates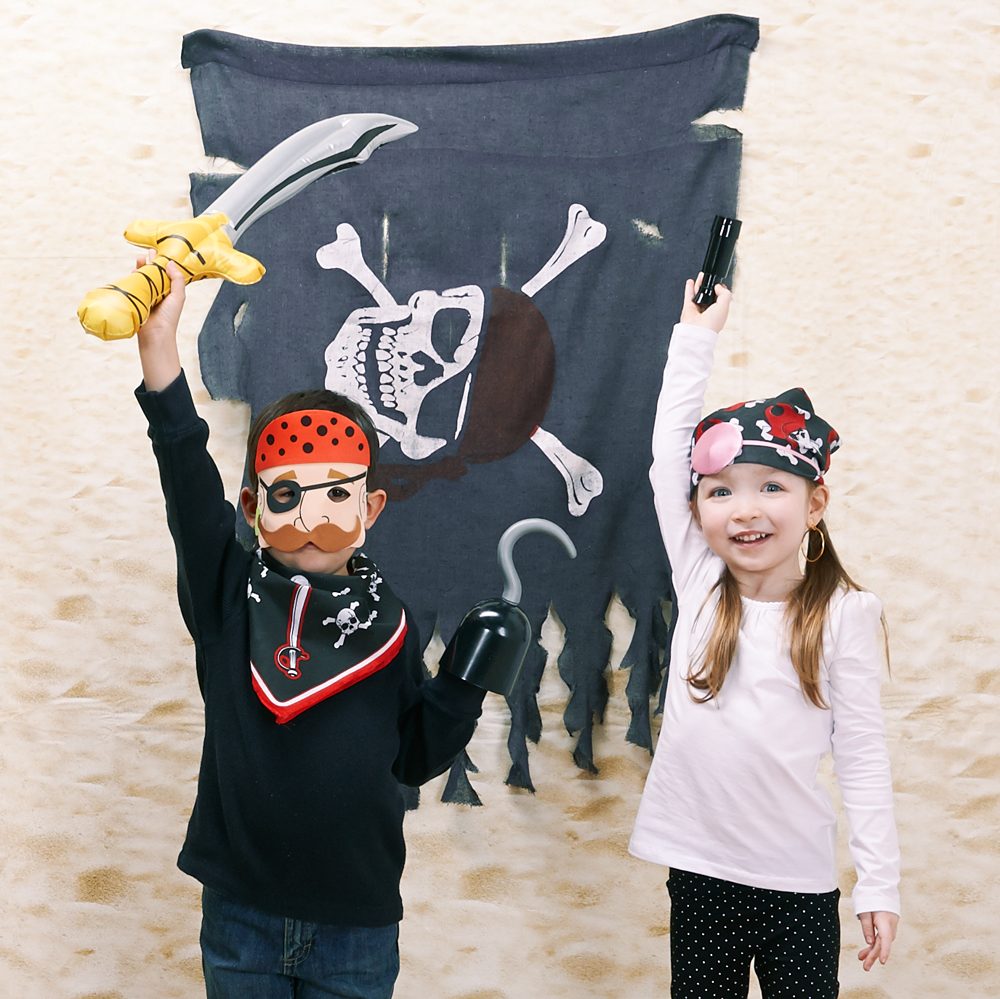 Yo ho ho me mateys… watch out or they'd be getting you to walk the plank.
Anyone can set up a simple DIY photo booth. Has this inspired you to set one up? Share with us the fun photo booths you have come up with!
Photo links:
1. Superhero
2. Paris Catwalk
3. Cowboys
4. Rock Star
5. Construction
6. Princess
7. Under the Sea
8. Pirates