Waste Free Craft Ideas
Do you have lots of empty shoeboxes laying around? It feels like someone in our house needs a new pair of shoes every few months, which has led to quite the collection of shoeboxes! Check out some fun shoebox craft ideas below, and don't forget to share them with your friends.
1. Hanging Shelf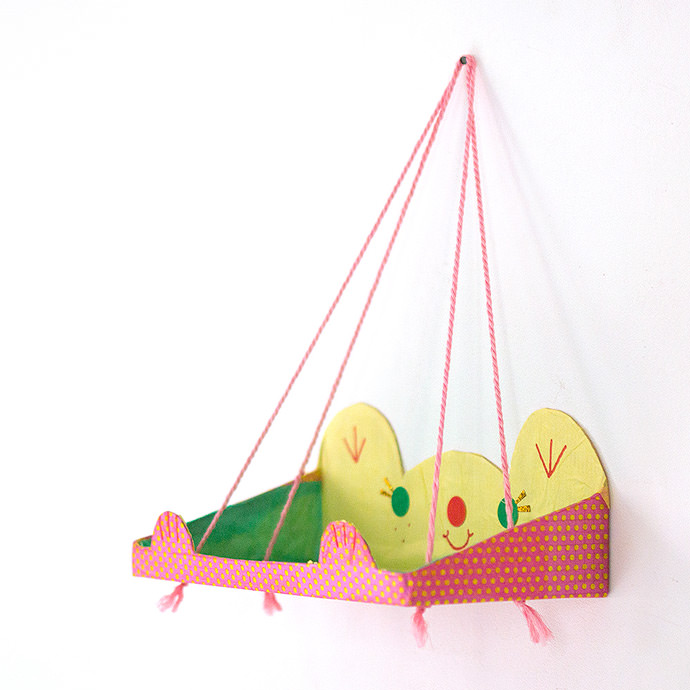 We love craft activities for kids that result in something you will actually use! What a sweet idea to turn a shoebox into an adorable hanging shelf.
2. Shoebox Town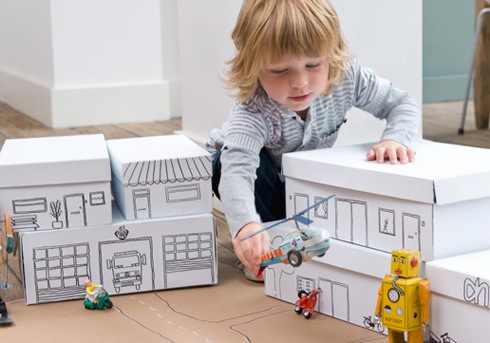 There are so many benefits to pretend play, and this shoebox town will provide hours of imaginative play. Mix and match the buildings to create a new town every time.
3. Paper Doll Swing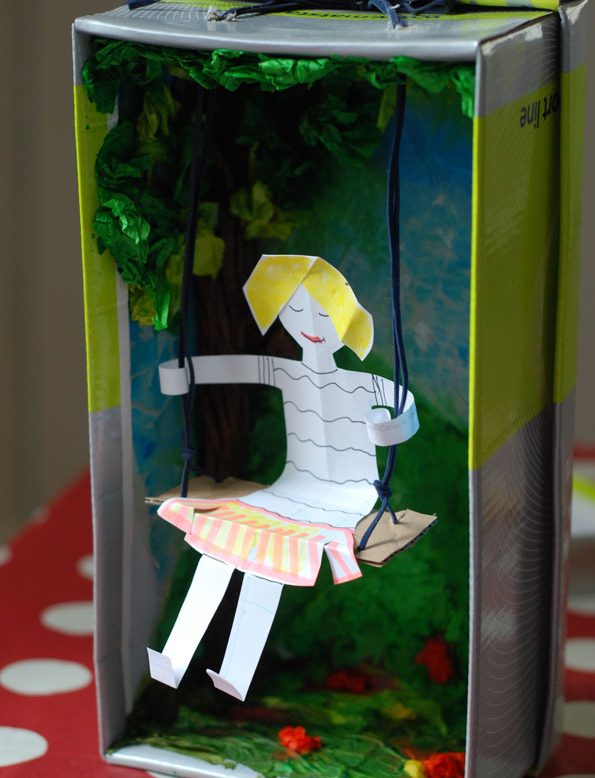 What a lovely idea to make a shoebox diorama with a swing for a paper doll. Once they've finished playing with it, it will look super sweet in their bedroom or play area.
4. Class Room
Arts and crafts for kids can be even more fun when you involve some of their other toys! Build a class room for your lego figures to go to school in.
5. Marble Maze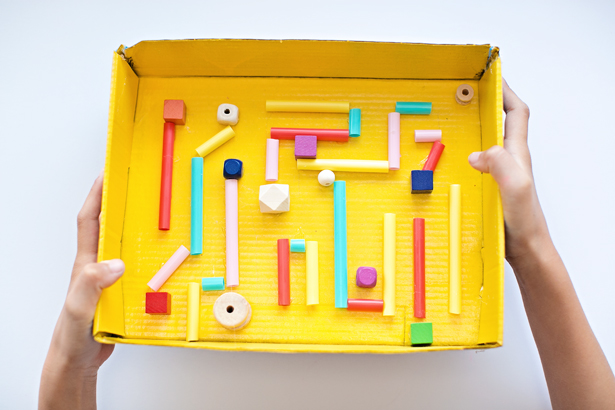 Using the lid of a shoe box, build a marble maze or run. Alternatively, you can replace the marble with a magnet, and use another magnet underneath for your child to guide the top one through the maze.
6. Car Wash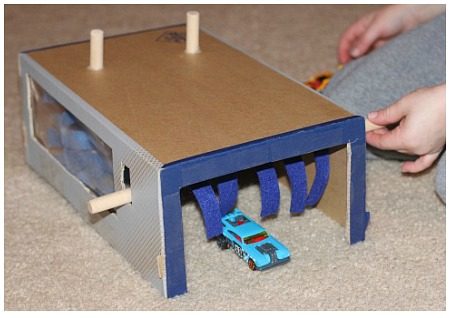 DIY craft ideas that can be played with over and over are always a hit in our house! How much fun will your little ones have washing their cars through this car wash.
7. Foosball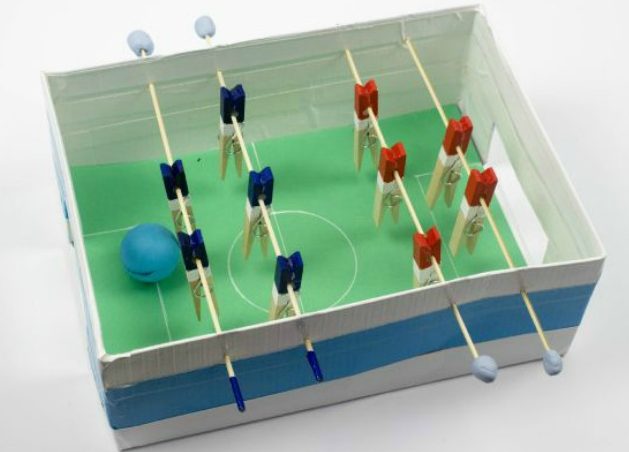 Indoor activities for kids can be tricky to come up with, but this foosball game is sure to be popular! Use skewers & painted pegs to make this simple foosball game.
8. Doll House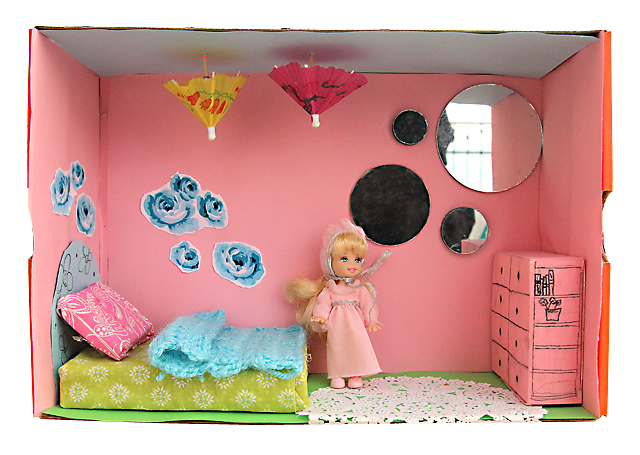 A shoebox diorama is perfect for making a room (or a whole dollhouse!) for your toys to live in.
9. Pizza Oven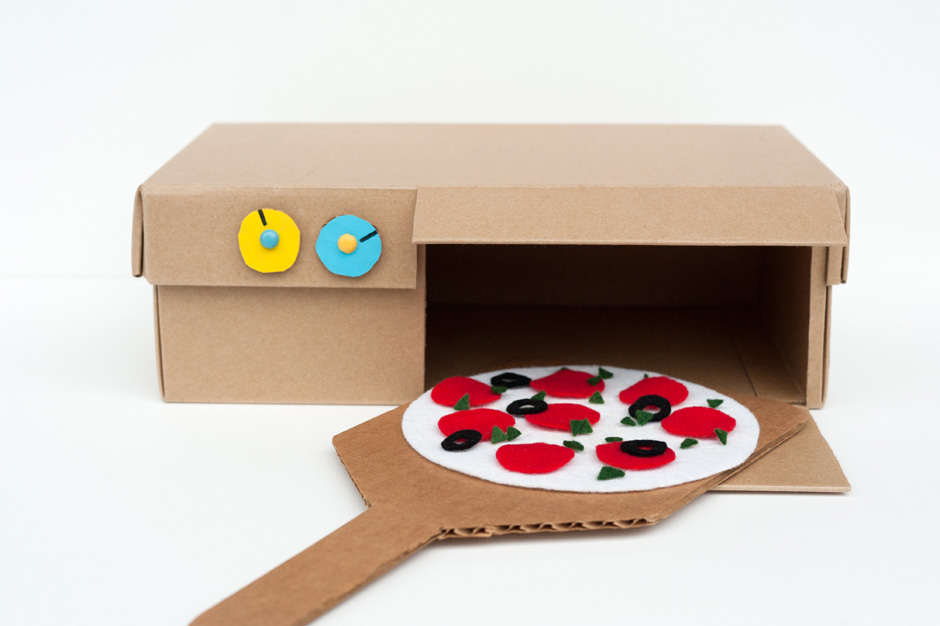 Play food is a favourite with my little one. Make this cute pizza oven so your kids can pretend they have a pizza restaurant & take your order.

10. Light Theatre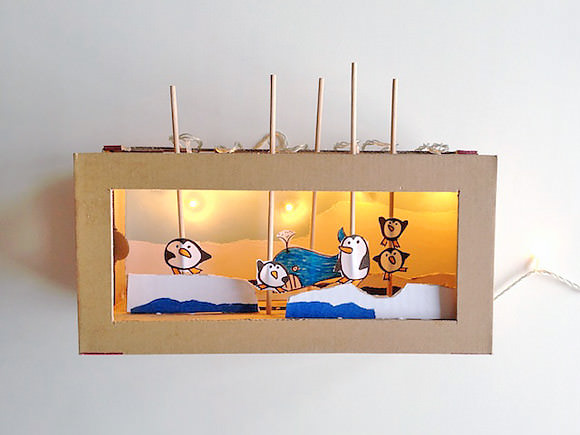 How clever is this light theatre. Arts and crafts for kids that involve story telling are a great way to get the whole family involved!
11. Castles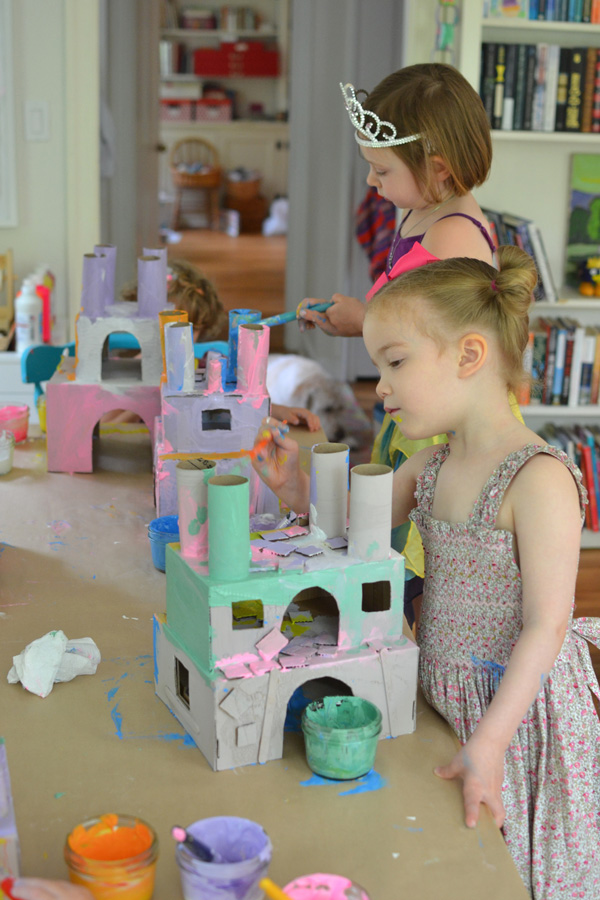 Using shoeboxes & other cardboard boxes & tubes, your child might love making their own castles. With free rein to paint and decorate their castle, this is a great activity for engaging your kids imagination!
12. Guitar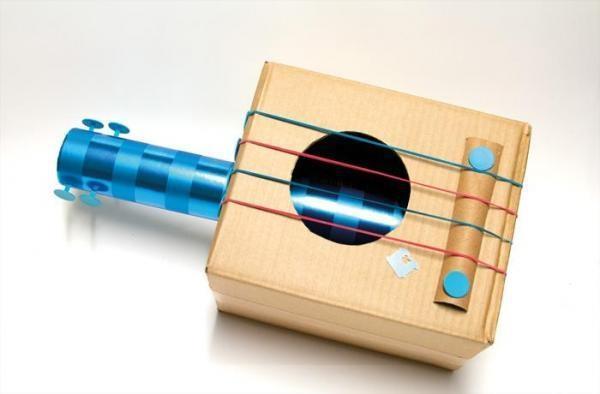 Running out of fun things to do at home? Try putting a band together with your little ones! What other instruments can you make other than this guitar?
13. Catapult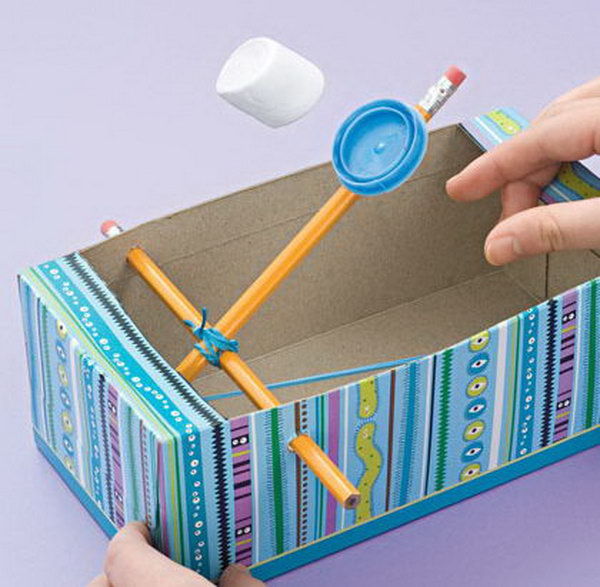 Make a catapult using a shoebox, and then build a tower with toilet paper rolls or other recyclables to try and knock over. This is one of those fun activities for kids that is sure to get lots of giggles!
14. Wall Art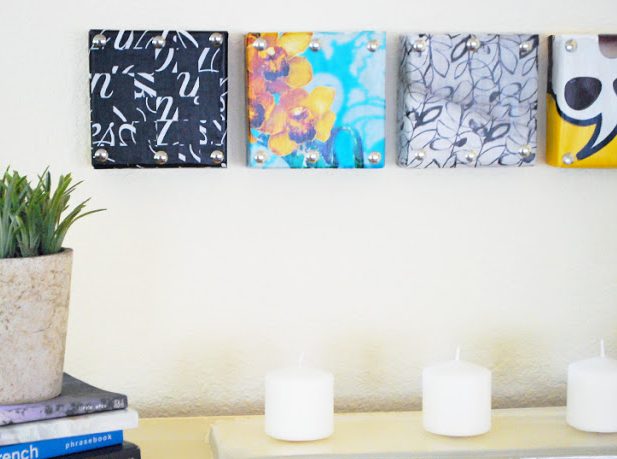 Cut the shoebox lid down or keep as is & paint, paper mache or cover with patterned paper to make a cheap and colourful kids wall art.
15. Stationery Caddy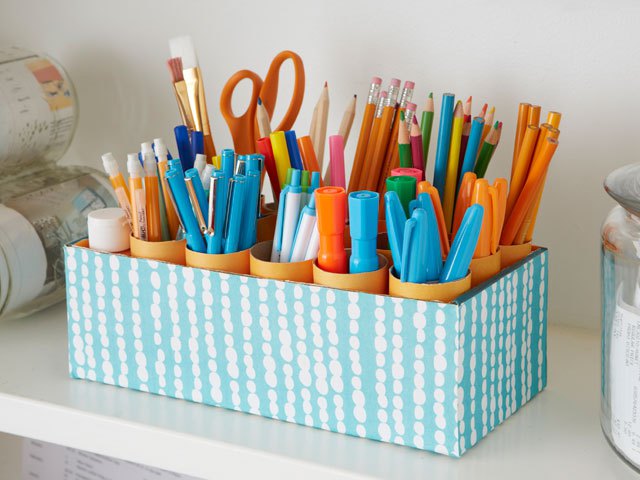 Who doesn't love craft activities that make something you can use around the home? Fill your shoebox with toilet rolls to separate your stationery items for a simple stationery caddy.
16. Shelves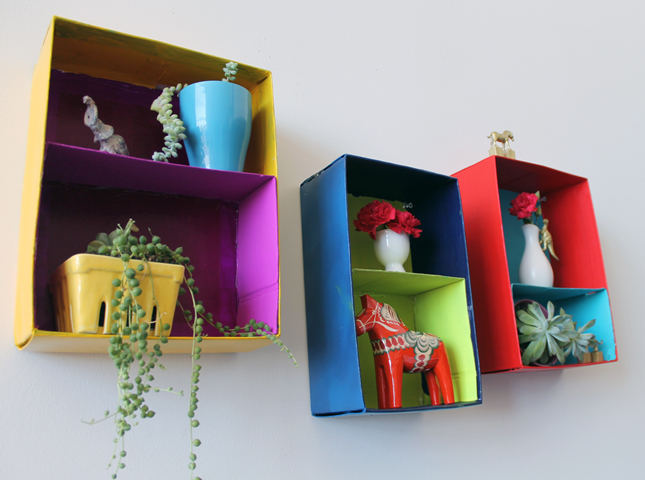 Another one of our favourite craft ideas to help decorate your walls. Upcycle your shoeboxes to make cute colourful shelves for displaying trinkets.
17. Storage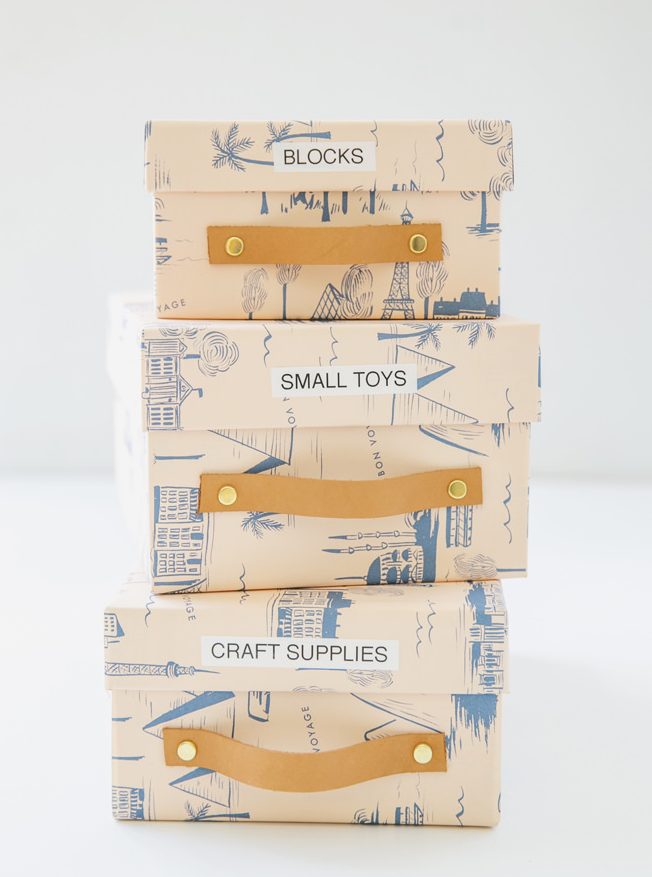 Need some toy storage ideas? Cover shoeboxes with lovely paper & add handles for organised storage solutions. Perfect for keeping the toy room tidy – or trying to. You might like to check out our Chalkboard Labels for labelling each box.
If you enjoyed these waste free craft ideas, don't miss out on our mega list of 100+ Activities and Crafts For Kids At Home!
Kids Educational Resources
All crafted out? Make sure you check out our amazing range of activity books, kids name labels & school supplies. Printed to order, and delivered straight to your door!