DIY Easter Basket Ideas that Kids Will Love
Easter baskets are a must for Easter Hunts! Kids love them because they can't wait to put all their Easter eggs and treats in their baskets as they search through the house or garden. Easter for kids will be super fun and egg-citing this year with this list of fun and creative Easter basket ideas. They're sure to get your kids hopping this Easter!
1. Rope Easter Basket
Here's one of those no-sew Easter basket ideas that are super cute and mega easy to do. They're so adorable, you'd think it was done with so much effort but actually, they're super fuss-free!
2. Painted Box Easter Baskets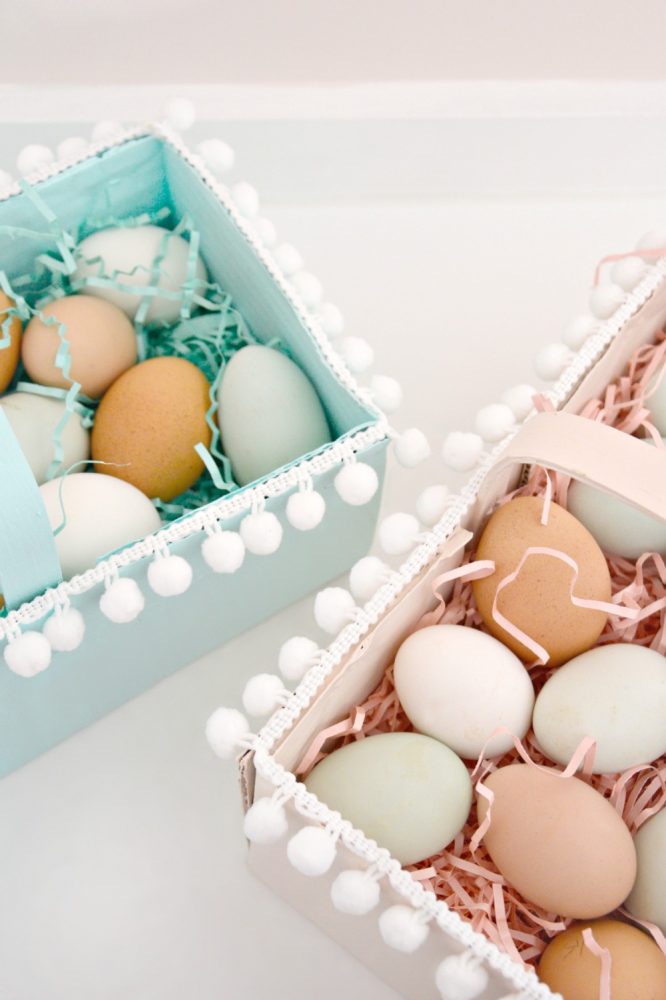 This DIY Easter basket is so easy to make with your kids. Just use those old boxes at home and paint them in your kids' favourite colours. Finish up with those cute pompoms to make it instantly festive! Add cute Easter stickers to make it more fun and personalised too!
3. Unicorn Basket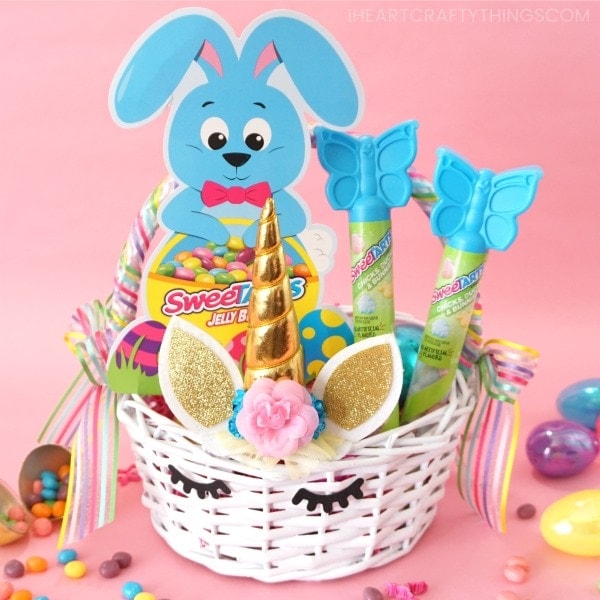 Got any baskets at home? Give them a cute makeover with this super cute unicorn design. They make great Easter gift baskets that your kids are surely going to love.
4. Posterboard Basket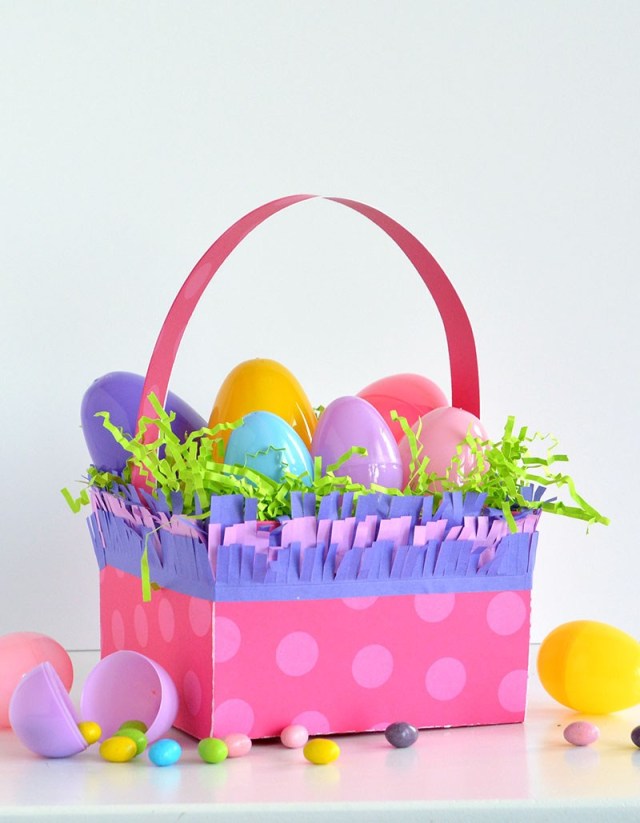 Want to do an Easter basket craft with your kids? This is a fun Easter craft you can do together. Super affordable to make yet it's amazing how you can come up with lots of creative and cute designs.
5. Rainbow Basket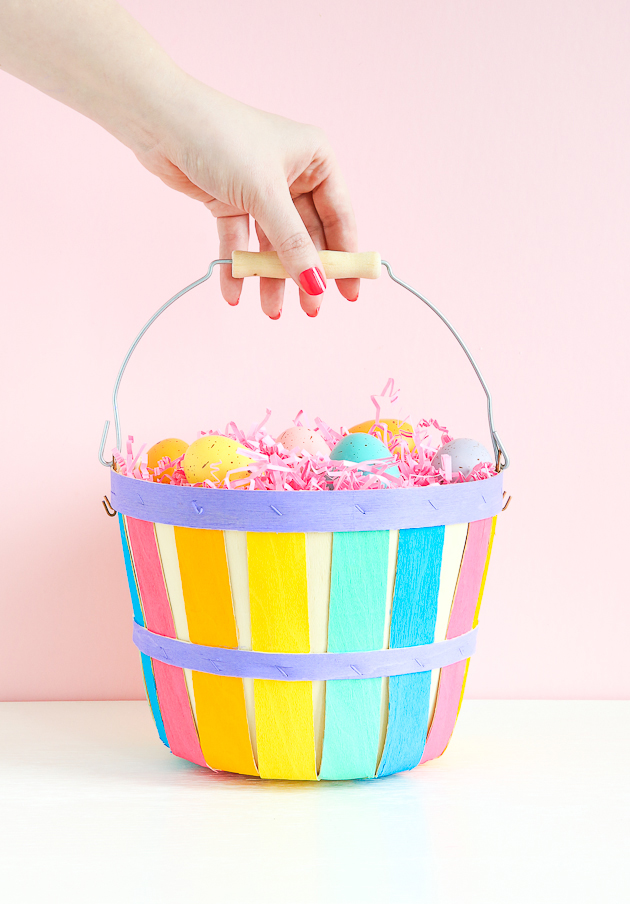 Isn't this Easter basket super adorable? Make Easter baskets for kids that you can use all year round. They make cute storage for your little ones' knick-knacks too.

6. Chalkboard Easter Bucket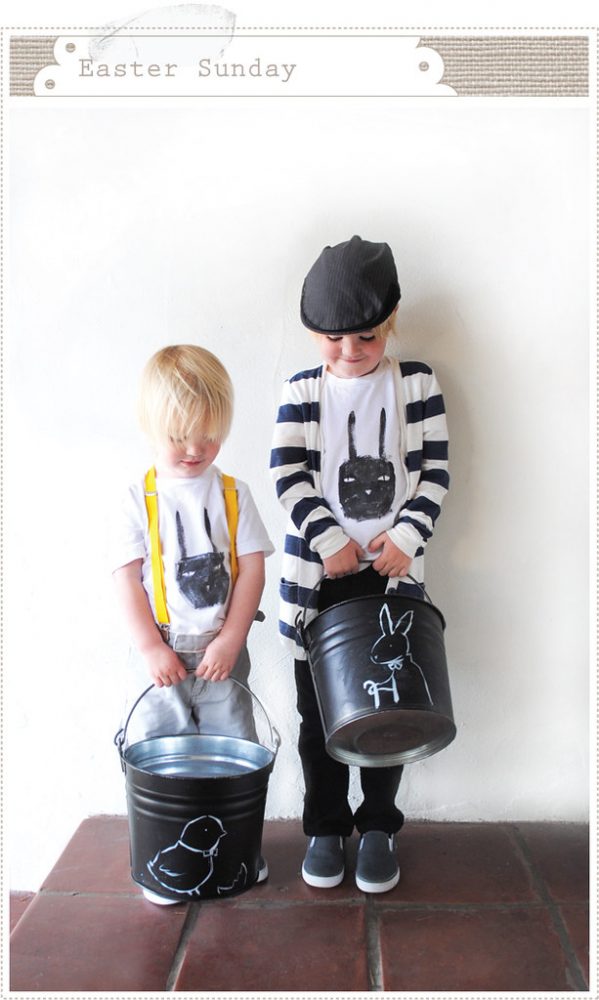 Have fun making Easter baskets with your kids this year. With a bucket and chalkboard paint or a chalkboard panel sticker, let them create their own cute basket by adding Easter drawings to their bucket. Super easy to make and yet so big on space for loads of Easter eggs and treats.
Brown Paper Easter Basket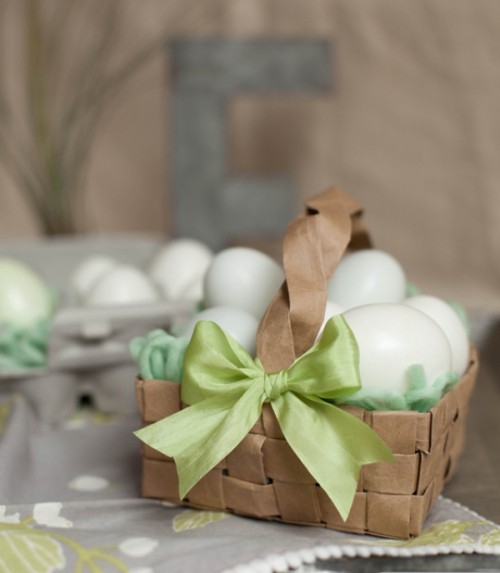 Teach your kids how to make Easter baskets at home that are super easy to put together. Put some brown wrapping paper to good use and turn it into this cute Easter basket. You won't believe how super easy it is to make!
8. Easter Bunny Duct Tape Basket
How awesome is this Easter Egg basket? Amazing huh?!! The best part is that they're so super easy to make (easy on the pocket too)! Have those Easter eggs decorated and personalised with Easter Egg Labels for your giveaways.
9. Homemade Easter Basket
With any colourful basket or bucket and some cute Easter stickers you can have personalised Easter baskets for your kids! They also make awesome Easter gift giveaways. Just stick those labels on cute baskets and they're ready to go!
10. Ruffles Fabric Basket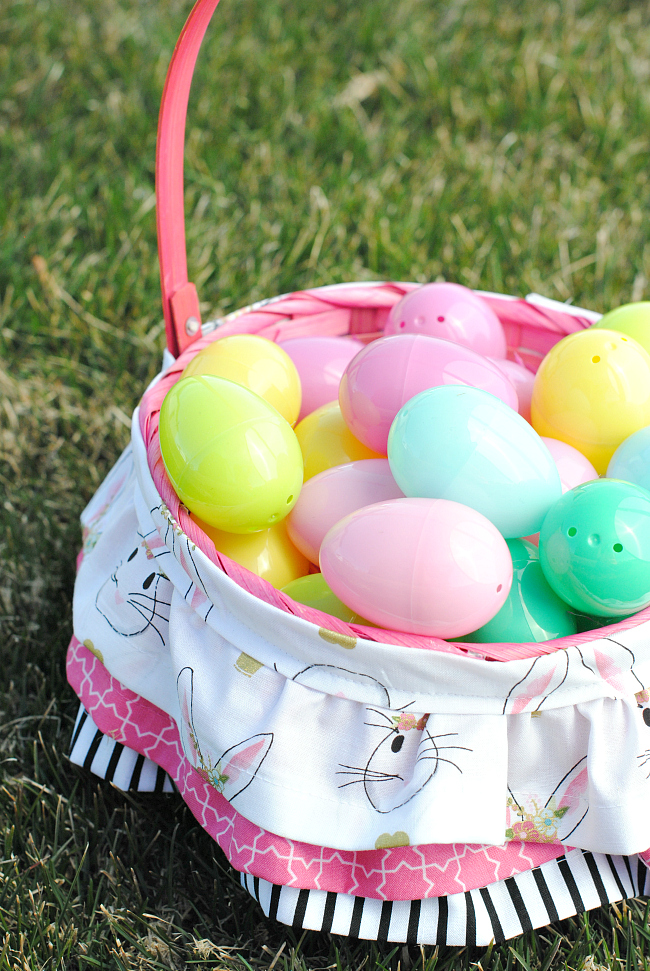 The best thing about making Easter baskets at home? You get to use stuff you already have and get super creative with them. This Easter basket is made out of scrap fabric & makes a great Easter decoration for your home too! Decorate your Easter eggs with cute Easter egg labels. They're perfect for kids to have their own personalised eggs and baskets!
BONUS TIP: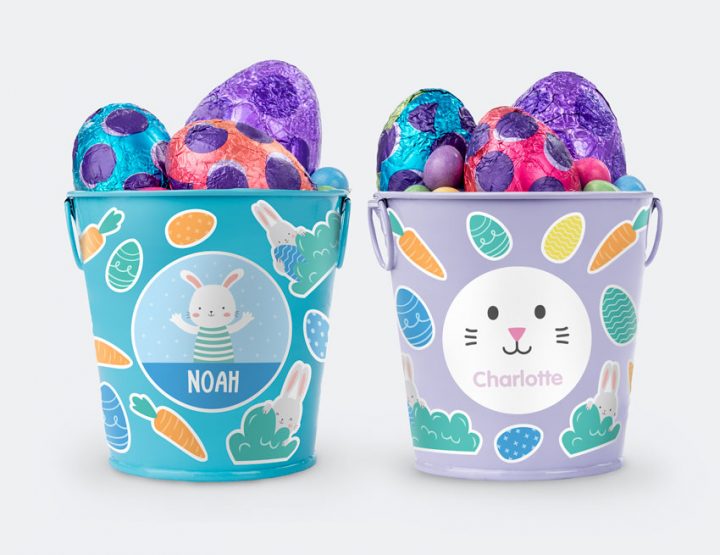 If you've got a plain basket at home, decorate them with these cute and colourful Easter Basket Stickers. Add your Easter Eggs and have them personalised with Easter Egg labels too. Easy Peasy! Perfect for any last-minute Easter Egg Hunt!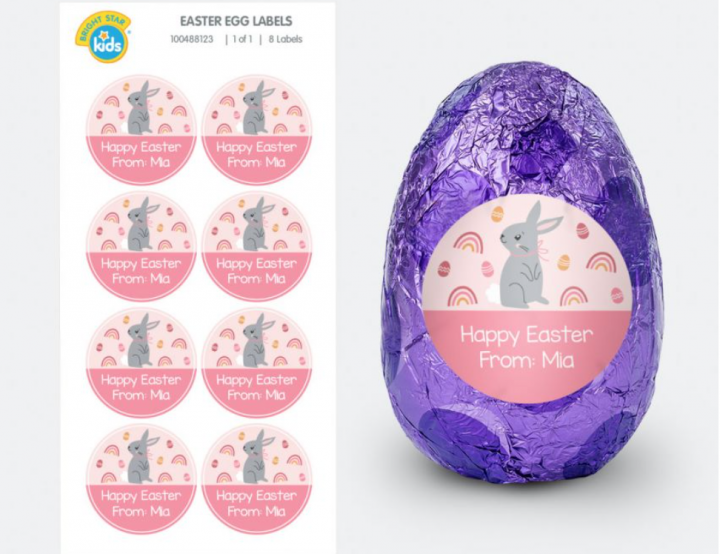 And if you're looking for an easy to make Easter Basket, you can download our FREE Easter Basket Printable for your kids. It's super easy! Just, print, cut and colour! Your kids will enjoy making them and all they need are their colouring pens or markers! Perfect when you're short on art & crafts supplies.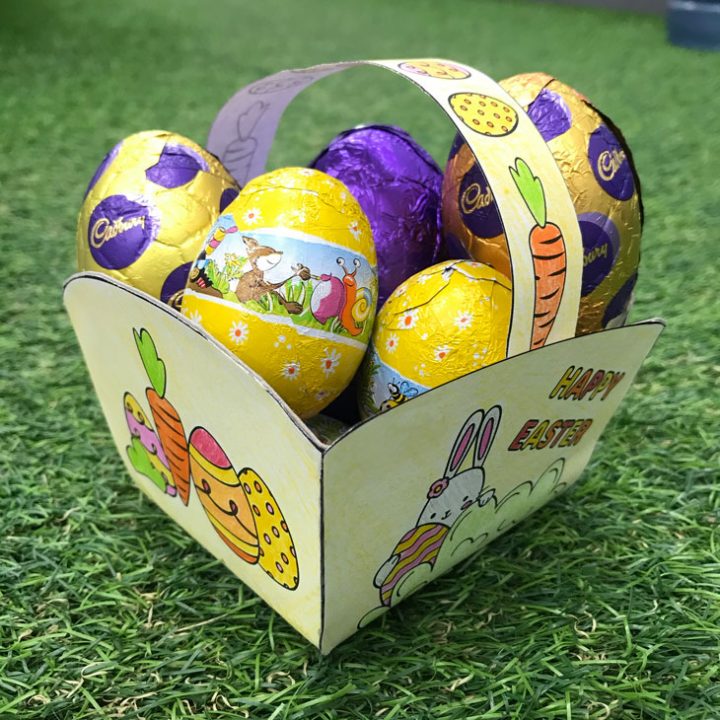 Love These Easter Baskets?
Picked your favourite Easter basket yet? G
ive them a go with your kids as an Easter craft activity. Planning to make Easter Eggs too? Hop over to our
blog
article about how to create your own Easter Egg Designs.
If you liked the chalkboard Easter bucket, you'd absolutely love our Chalkboard labels and white chalk markers! They're super awesome & you can reuse them whenever and however you like.
Looking for Personalised Easter Gifts?
Looking for last-minute Easter gifts on a budget? No problem! We've got  Easter Gift Labels that are perfect for your personalised Easter treats. Don't have an Easter basket ready yet? We've got super cute Easter Hunt Bags that are perfect for Easter Egg Hunting! Super practical too because you can use them again for next year and the year after that! The best part?  They're all made in Australia and shipped super fast. You're absolutely going to love them.