18 Crazy Hair Day Ideas For Girls & Boys
Run out of crazy hair day ideas? Here are 18 styles for the next crazy hair day at school or kid-related events.
1. Unicorn
If your child loves unicorns, then why not be one for the day! Be inspired by this hairdo to come up with a unicorn look of your own.
2. Muffin On A Plate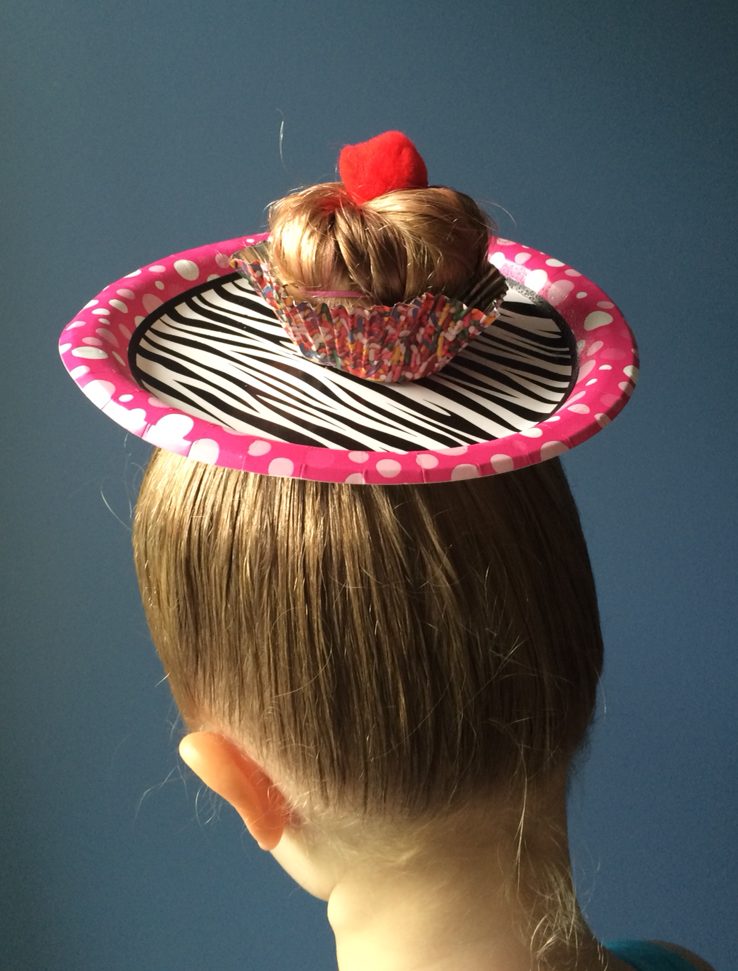 What a cute idea to use the hair to form the food on a plate. Other ideas I've seen include donuts & Easter buns.
3. Mermaid Tail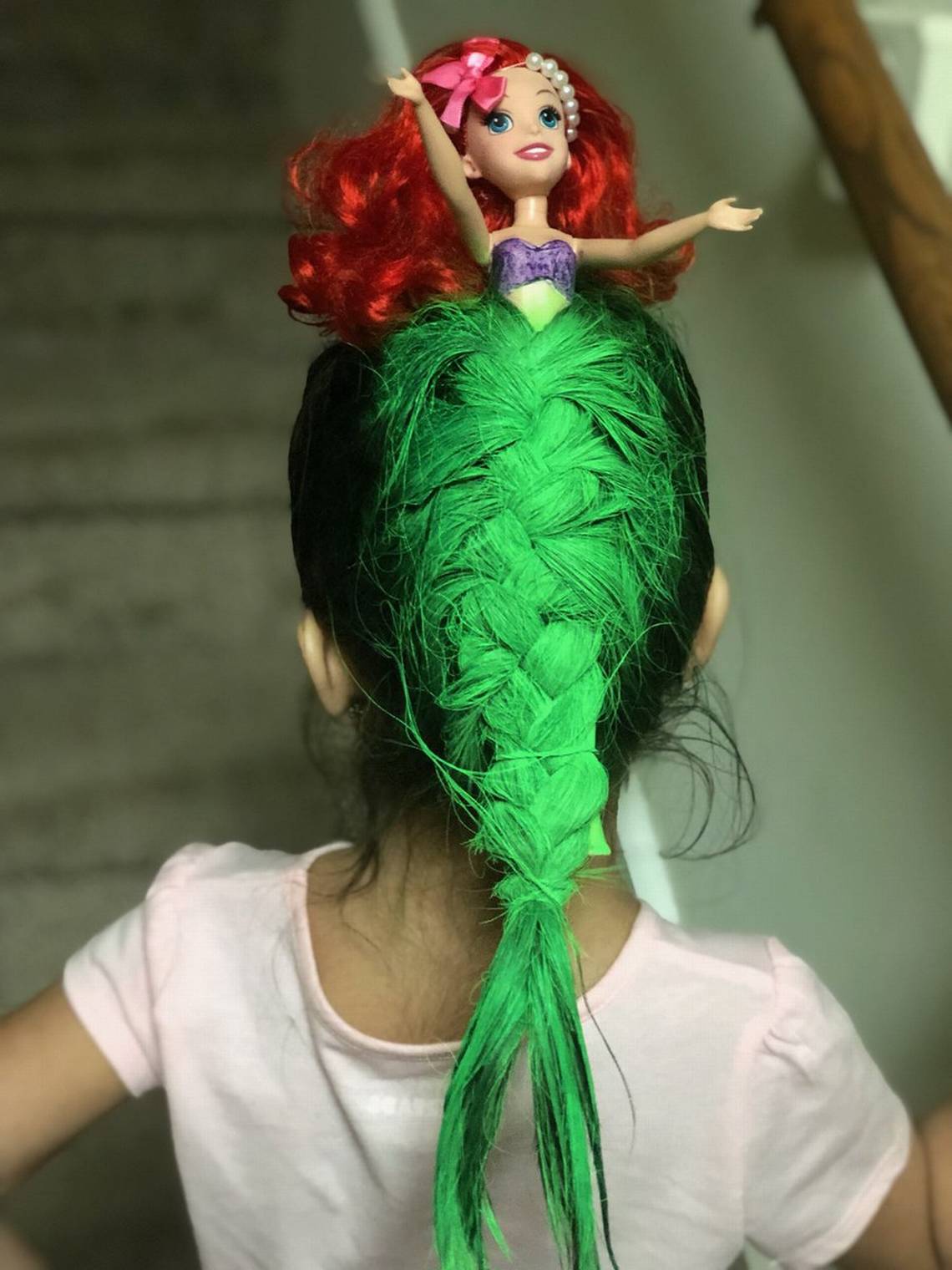 Love this Ariel inspired mermaid tail!
4. Wired Braids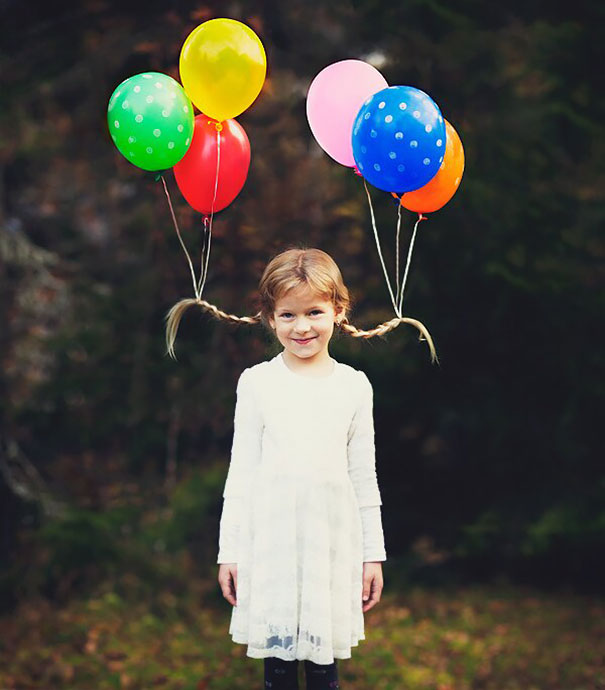 Put some wire in the hair through the braids to shape it into place. It might be hard to go to school with balloons in the hair!
5. Rainbow Dash Hair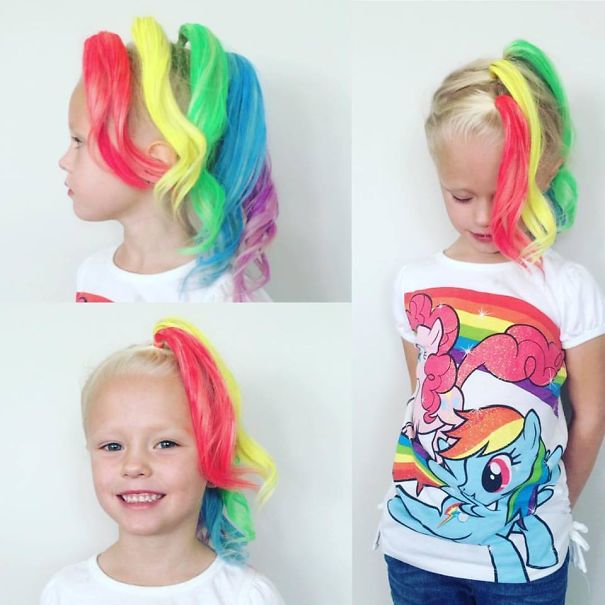 An easy & colourful idea for the next crazy hair day.
6. Elephant's Trunk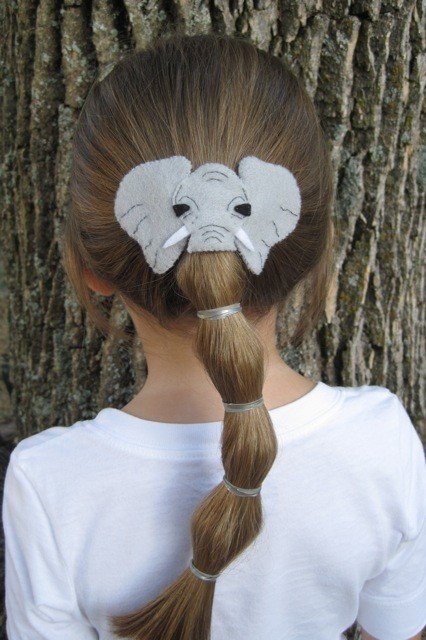 Make an elephant clip from felt & attach it to the pony tail for your child if they are not into crazy hair styles!
7. Bee Hive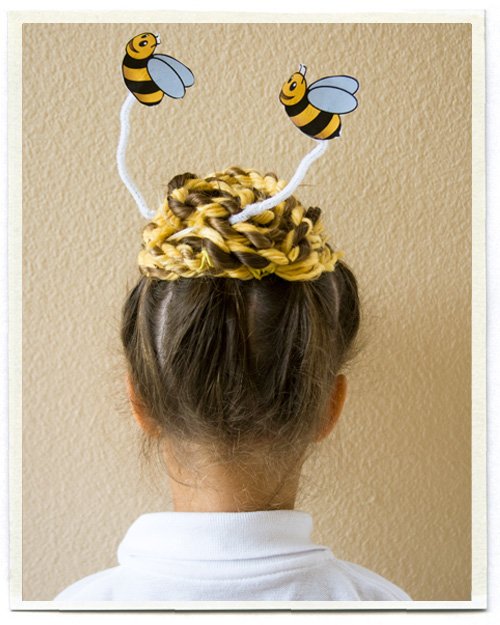 Make a bee's hive from several plaits & yellow yarn. Use pipe cleaners to attach the bees to your child's hair.
8. Man With Moustache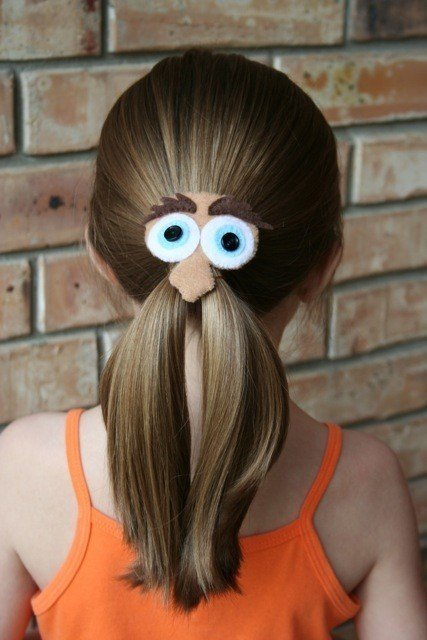 How funny is this man with long moustache! Sure to get a giggle from the classmates.
9. Cat Ears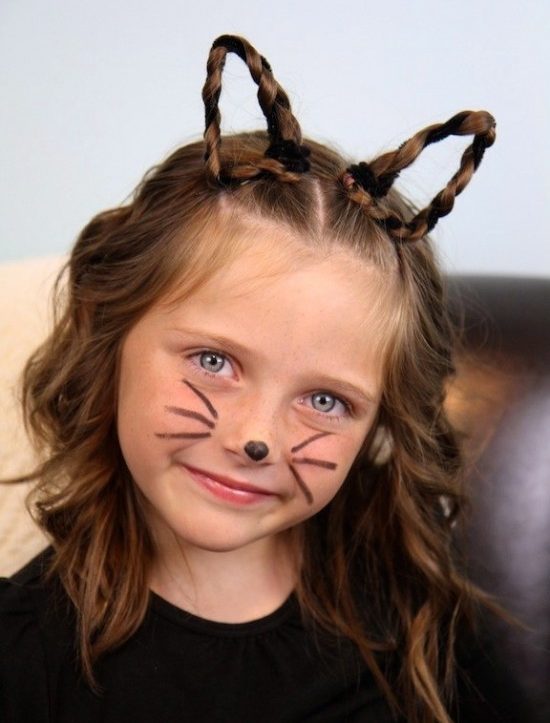 Attach black pipe cleaners through the hair & shape them into ears. You can shape the ears into different types of animals too.
10. Spider's Web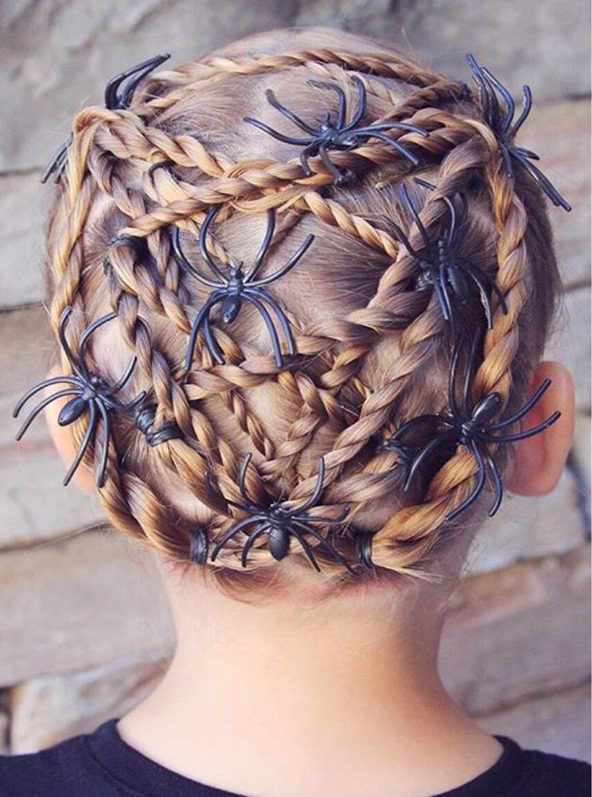 Make a spider's web with lots of plats pinned around the head. Attach fake spiders to make an effective spider's web.
11. Medusa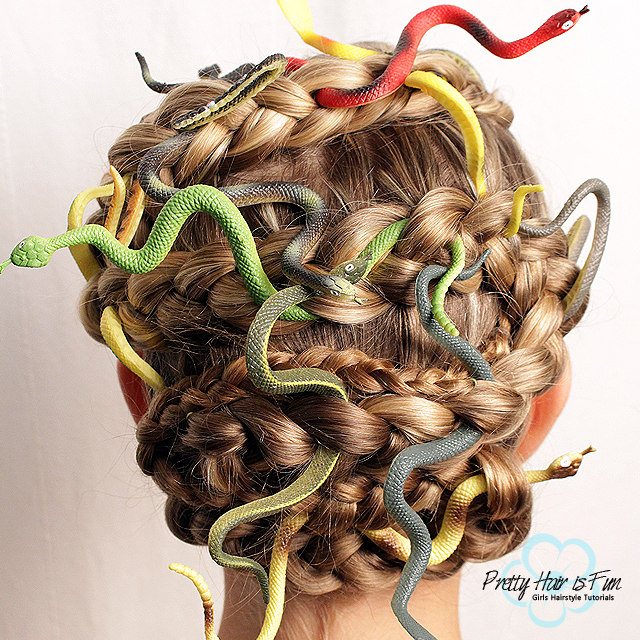 Easy to do in boys & girls hair. Attach rubber snakes to get a medusa look.
12. Surfer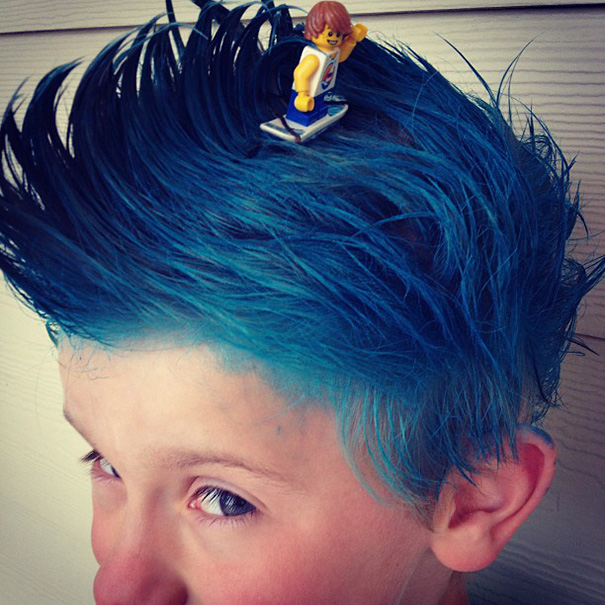 Boys who are into lego & can have their hair shaped into a surf wave might love this.
13. Star Wars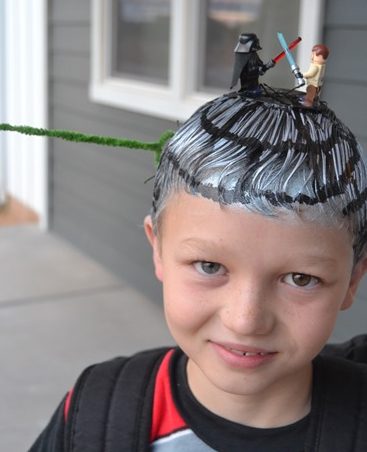 How clever is this battle scene from Star Wars using lego!
14. Critters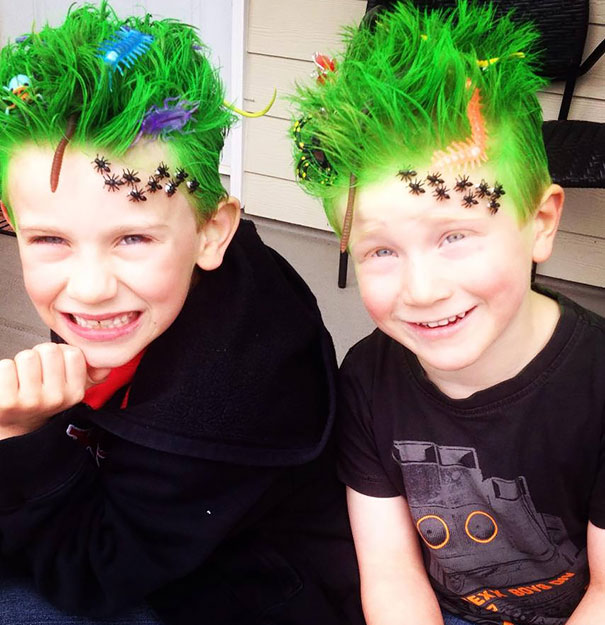 Colour spray the hair to look like grass & add critters & bugs in them for a crazy garden look.
15. Googly Eyes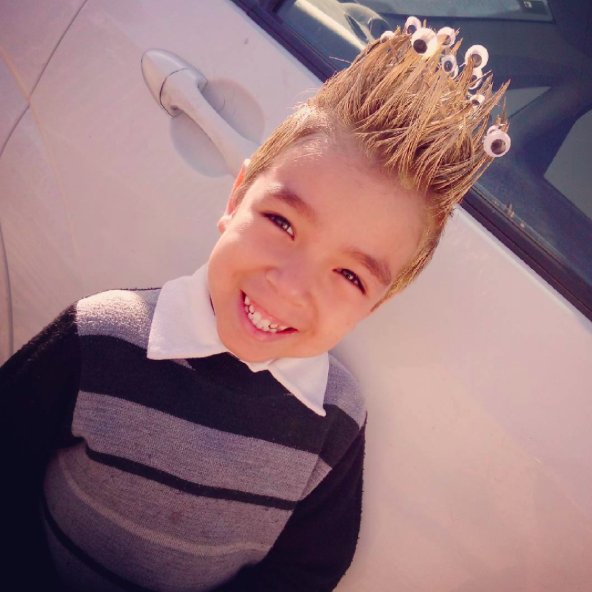 Add a bunch of googly eyes to upright gelled hair to create an alien look.
16. Lizard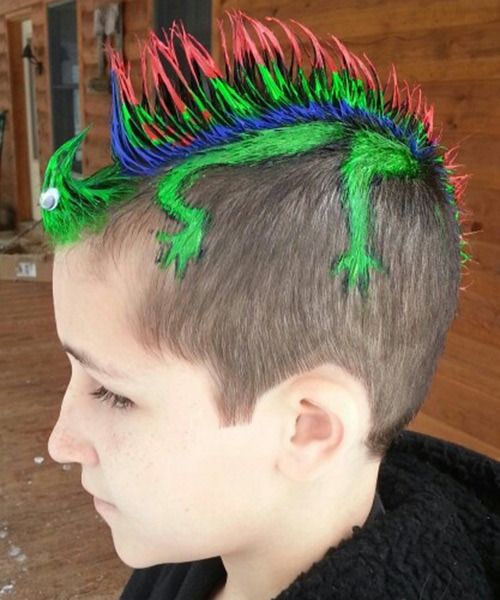 What an amazing effort this mum made to get this lizard look!
17. Crazy Scientist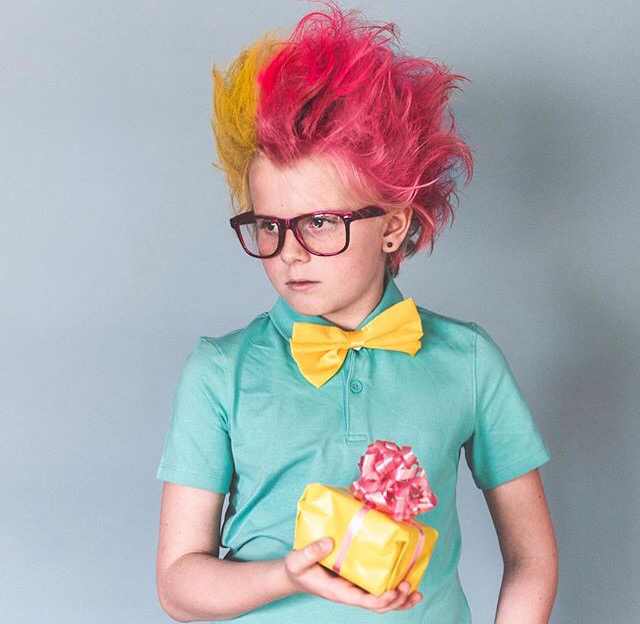 This hair reminds me of Albert Einstein. Perhaps your child might like to have their hair look like a crazy scientist.
18. Minecraft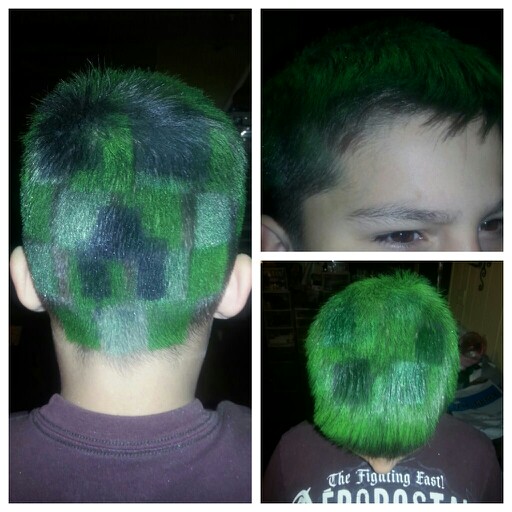 You can tell this boy is a dedicated minecraft lover!
We hope you have been inspired by some of these ideas for the next crazy hair day at school! If you need some inspiration for Book Week, don't miss our Book Week & Halloween Costume Ideas.
If you're looking to get organised this school year, you'll love our huge range of super cute school supplies. Our name labels are waterproof & stay stuck all year & we've got school labels for all of those items that kids are likely to lose. Mums love our vast range of personalised labels for all of their kids' stuff and our selection of iron on clothing labels has saved thousands of mums from having to replace school clothes & uniform items. If you're looking to get organised this year, we'd love to help. Check out our name labels here & get up to 65% off.