Are you wondering how-to Bullet Journal? It can be as simple or as complicated as you want to make it.
Create a Bullet Journal that works for you and your life. The most important thing is to get started. Once you do, we're sure you'll love this method of journalling as much as all the fans on Pinterest, where you can find lots of Bullet Journal inspiration.
For Time Poor Users: If you've got crazy deadlines and virtually no time then just use it simply without any flourishes. You can always add to it over time, but don't stress about making it beautiful. No-one will look at it apart from you.
For Creative Users: However if you've got some spare time to doodle, then you're going to love adding some creative elements with beautiful headers, layouts and flourishes that will add lots of fun and colour to your organised life!
Official Bullet Journalling Guide
We love to use Bullet Journals for writing short clear points/sentences (also known as Rapid Logging). The idea is to keep things as brief as possible, but with enough detail that you can recall it in the future. You need to use bullet points, which will help to organise your entries into three categories: Tasks, Events and Notes.
Index – Set out an Index at the beginning of your Bullet Journal, which is where you can keep track of all your Topics along with the corresponding page number.
Title of Topic – When you start a new page, write a short descriptive title at the top of the page, which you should add to your Index along with the page number.
Tasks are represented by a simple dot "•". They include any kind of actionable items like "• Pick up milk". The task bullet has three extra states:
X = Task Completed
> = Task Migrated (Moved forward into the next Monthly Log/Collection)
< = Task Scheduled (Moved backward into the Future Log)
Events are represented by an "o" Bullet. They are date-related entries that can either be scheduled (e.g. "o Charlie's birthday") or logged after they occur.
Notes are represented with a dash "–". These include: facts, ideas, thoughts, and observations. Notes are entries that you want to remember, but aren't immediately or necessarily actionable.
Here are some examples of the way people use their bullet journals, a simple & visual how-to guide.
1. Diary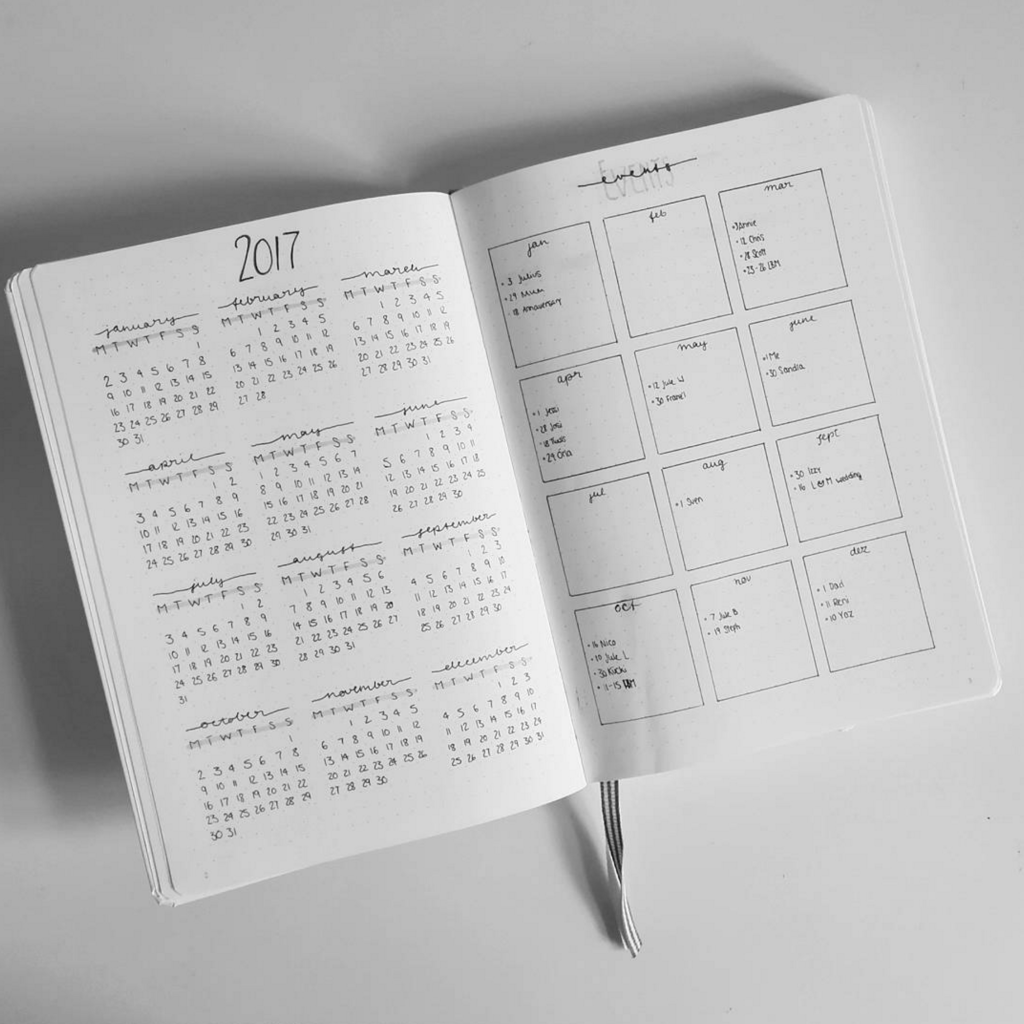 The great thing about using a Bullet Journal as a diary is that you can custom make it the way you need it even though it might take a little bit of work. On the left is the calendar year to view. On the right, you can list important dates happening each month.
2. Month To View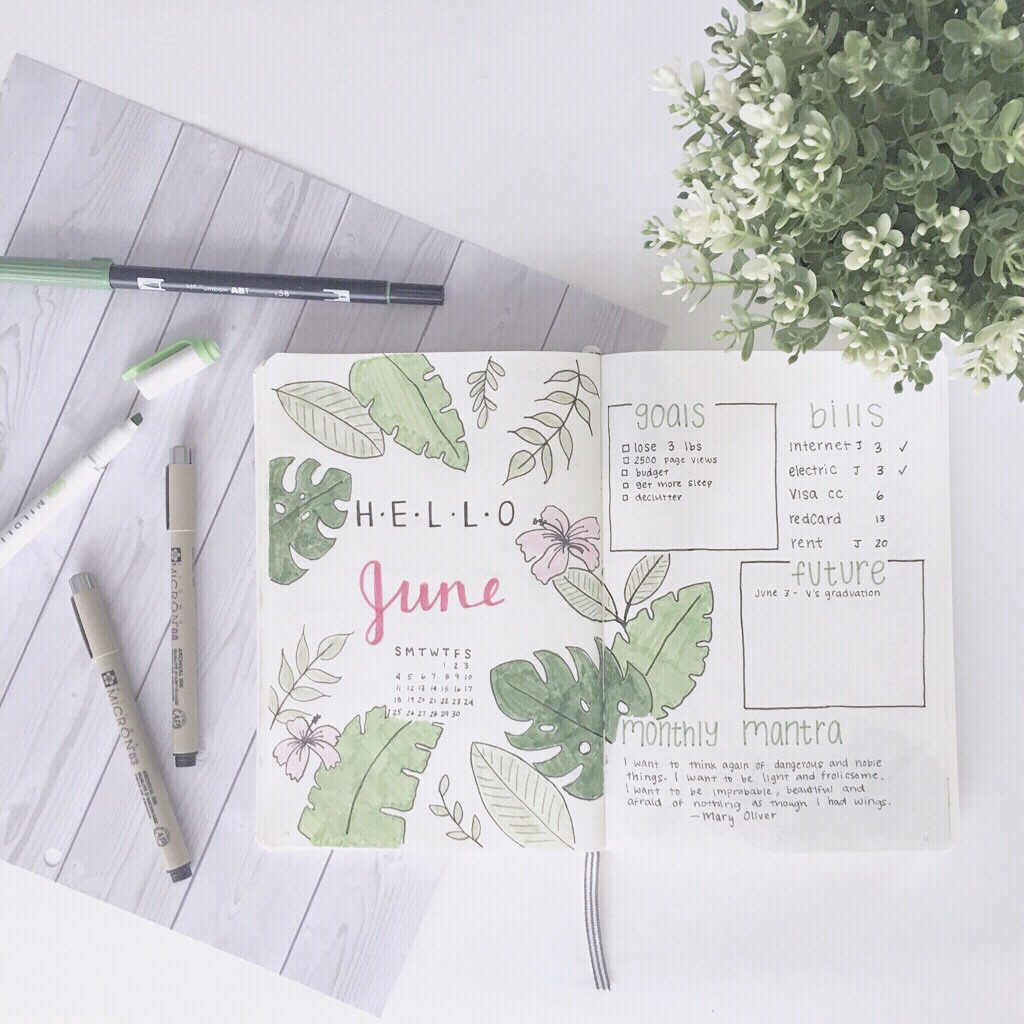 How beautiful is this month to view! Inspiration to conquer the month ahead – even planning to pay bills looks good!
3. Week To View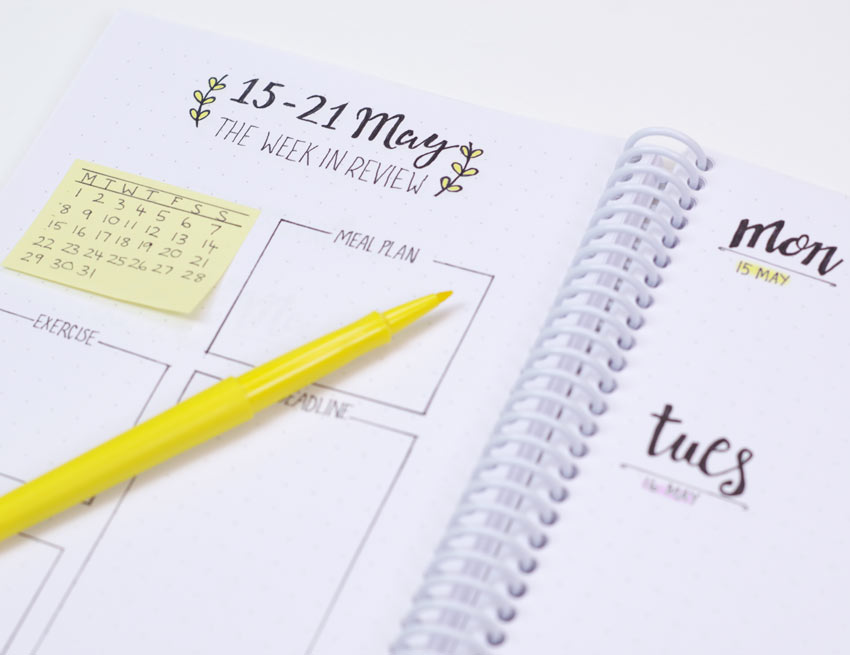 Love seeing what you have got on as a week to view? Custom make your Bullet Journal to include what you have on, with goals to achieve, a shopping list, deadlines & exercise plan.
I couldn't resist including this beautiful drawn week to view!
4. Week To Page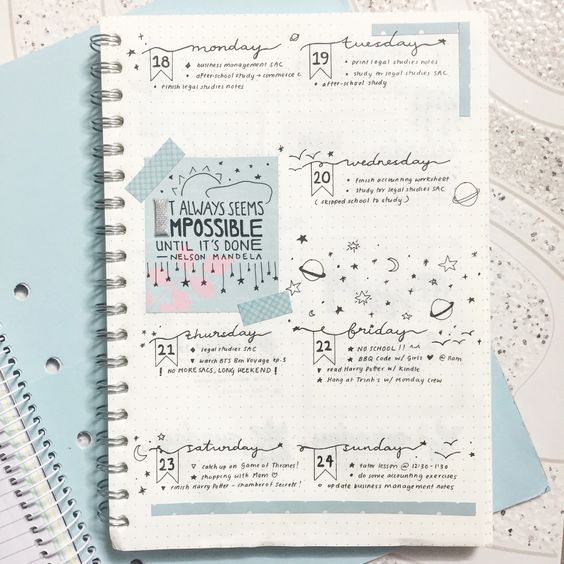 Your Bullet Journal can be your creative outlet, as you custom make every page / week to be different to the last week.
5. A Day To A Page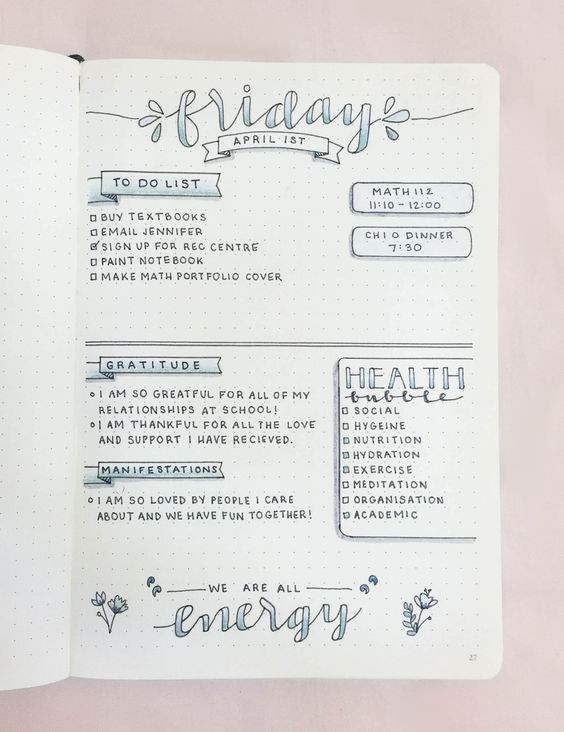 Plan your life one page at a time. It's a nice way to slow down & remember all that you can be grateful for in the midst of the busyness of life.
6. Set Goals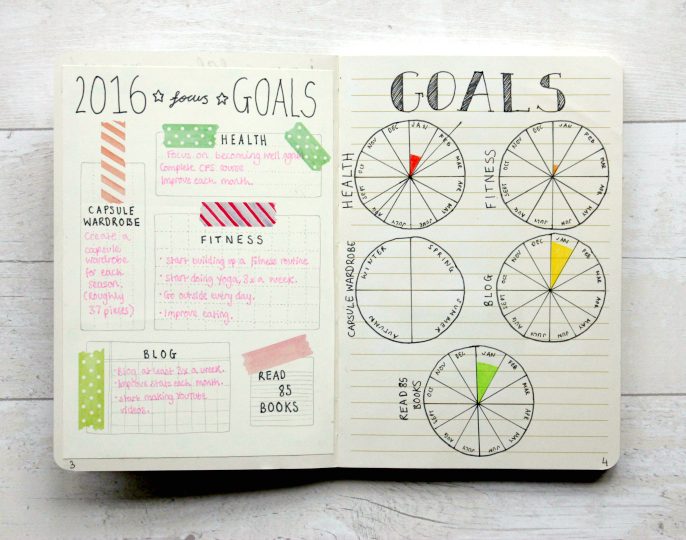 Set & track your goals! The left hand page summarises the goals, while the right hand page tracks the progress of those goals.
7. Scrapbook Diary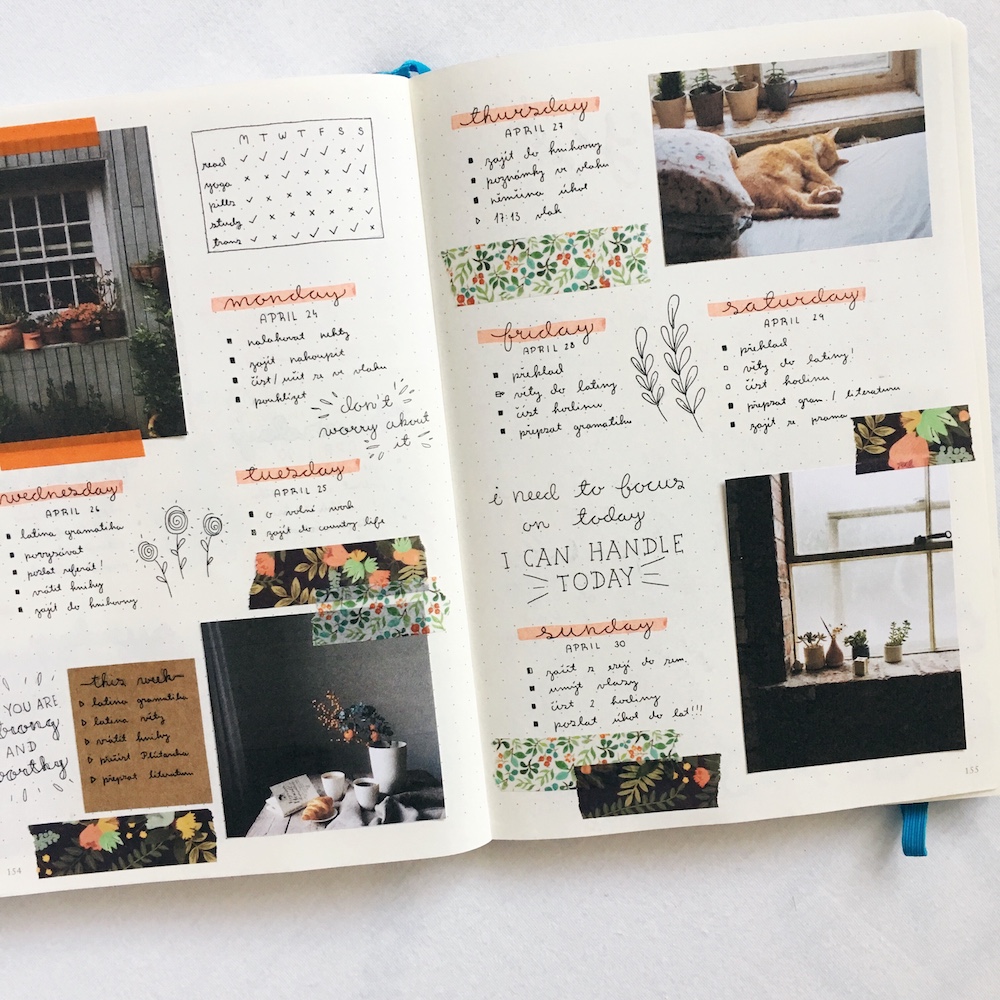 Include pictures that document your week, or ones that inspire you. A lovely memory maker!
8. Track Your Habits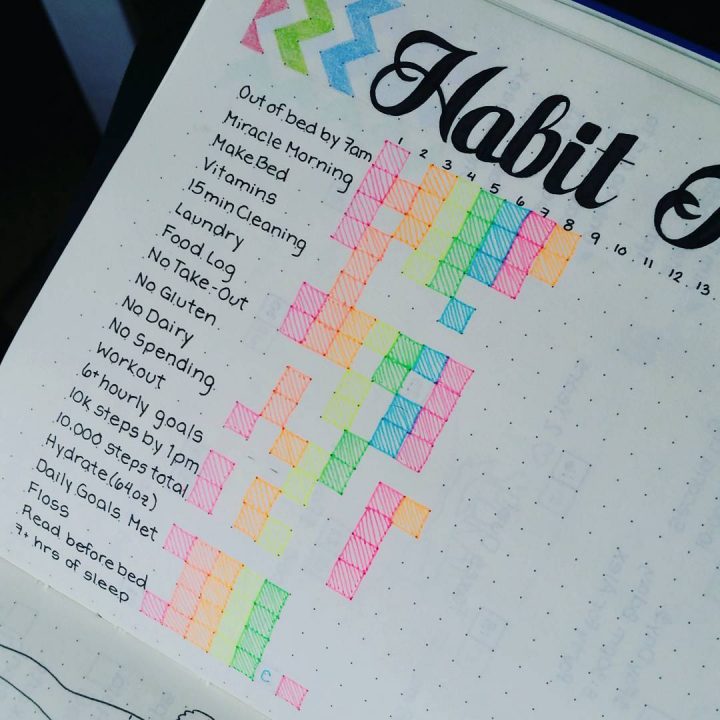 The perfect way to take stock of healthy habits is to track them. Highlight your healthy habits & make it fun & bright with neon pens.

9. Track Your Savings Goal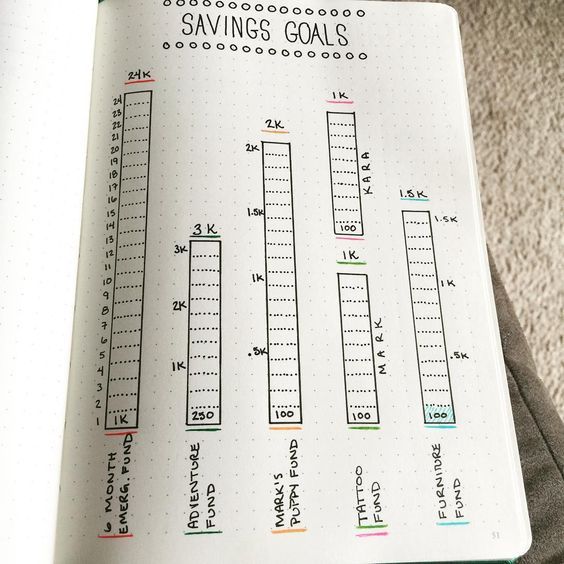 Have something you are saving your money towards? Plan & track how much you're saving and custom make your own saving goals page.
10. Fitness Tracker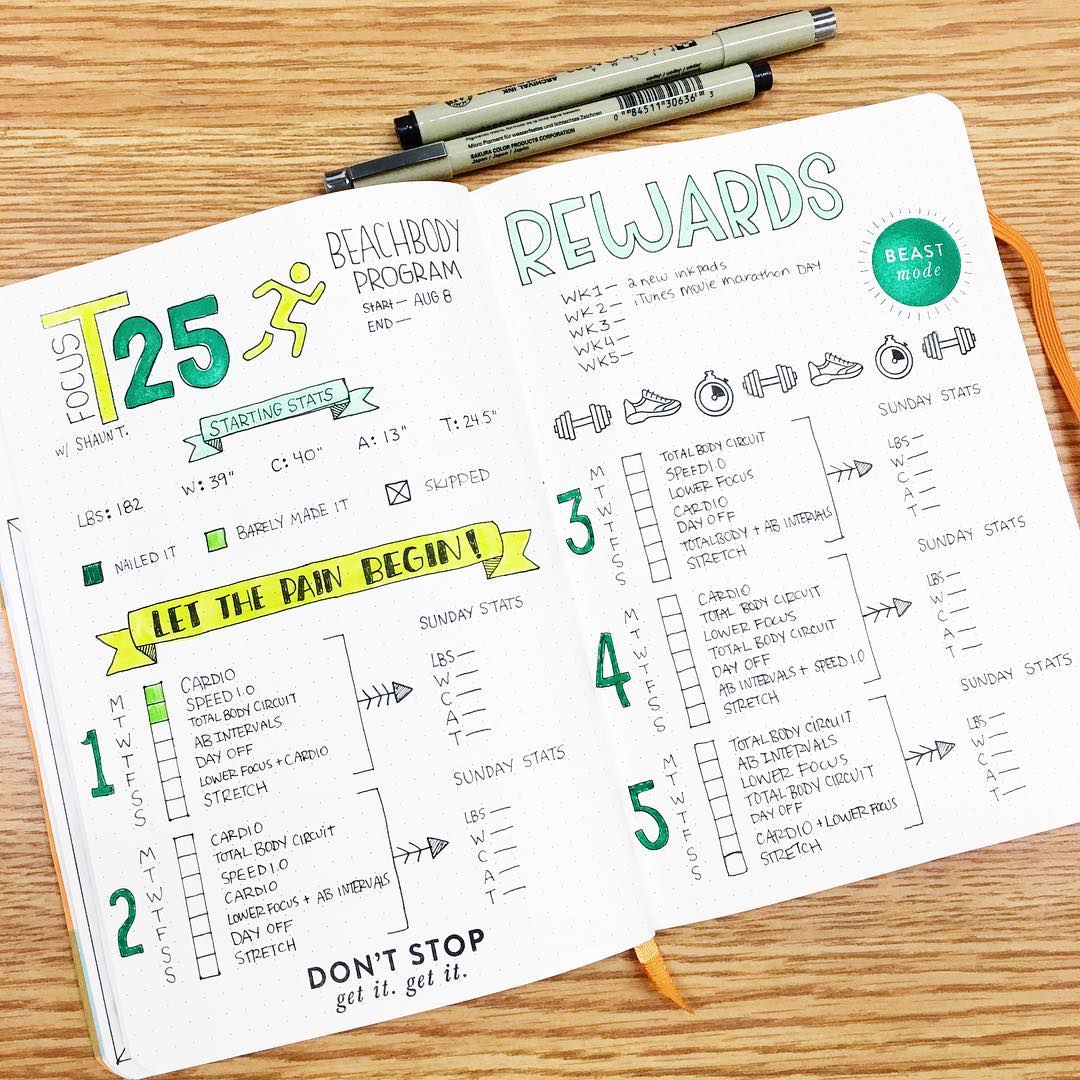 Have a dress you need to fit back into or just want to get fitter? Draw up a fitness tracker in your Bullet Journal to help keep you accountable and on the right track.
11. Plan Your House Projects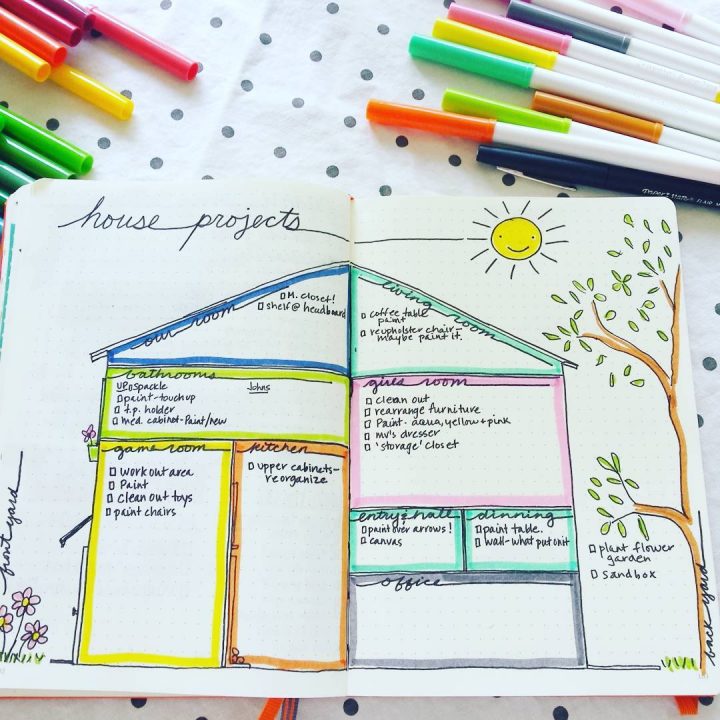 List making isn't always boring! Get creative & brighten up your lists & to do's like this house projects list.
12. Study Planner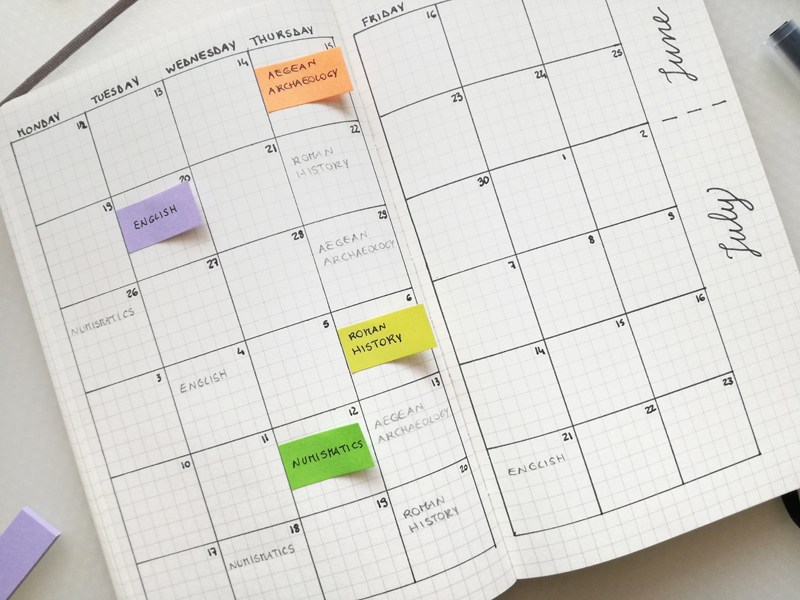 Got a big project or exams looming? Create a study planner that helps plan out those big events.
13. For List Makers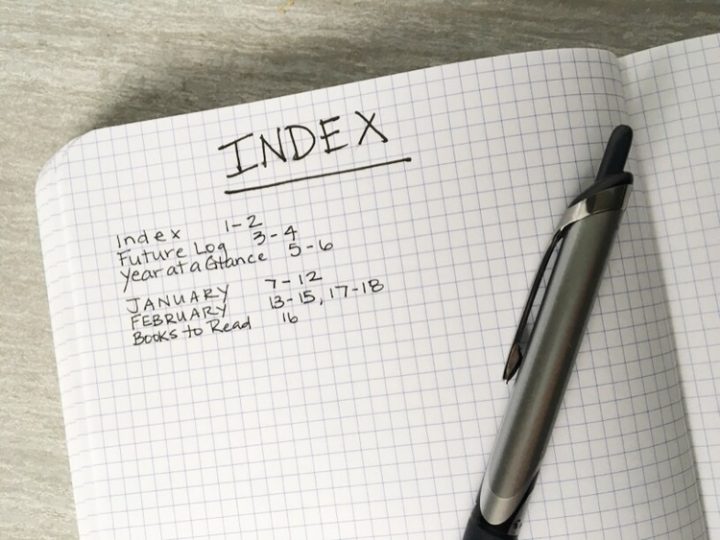 No need to worry if you aren't the creative type! Bullet Journals are great for just writing down your lists & tasks.
14. Make A Happy List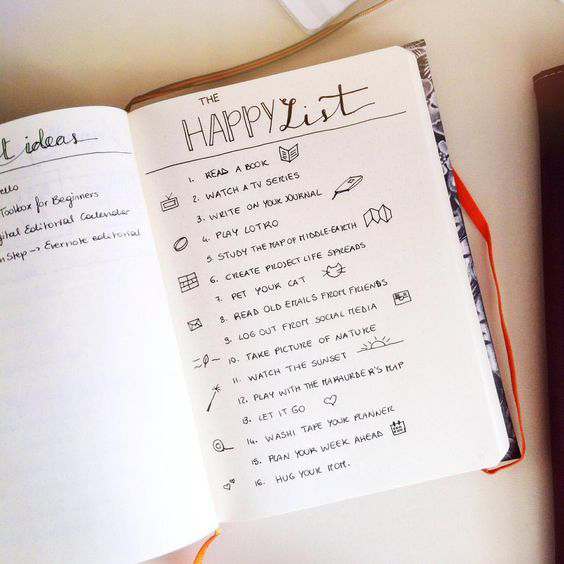 Make a happy list to remind you on your 'down' days all the things that make you happy.
15. More Lists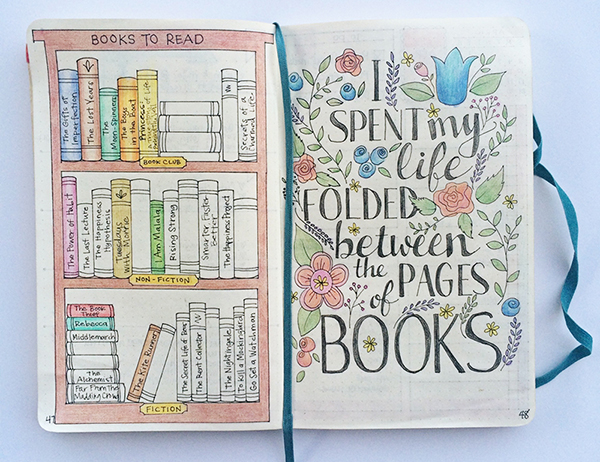 Make lists of what you love, like this 'books to read' list.
16. More Guides To Bullet Journalling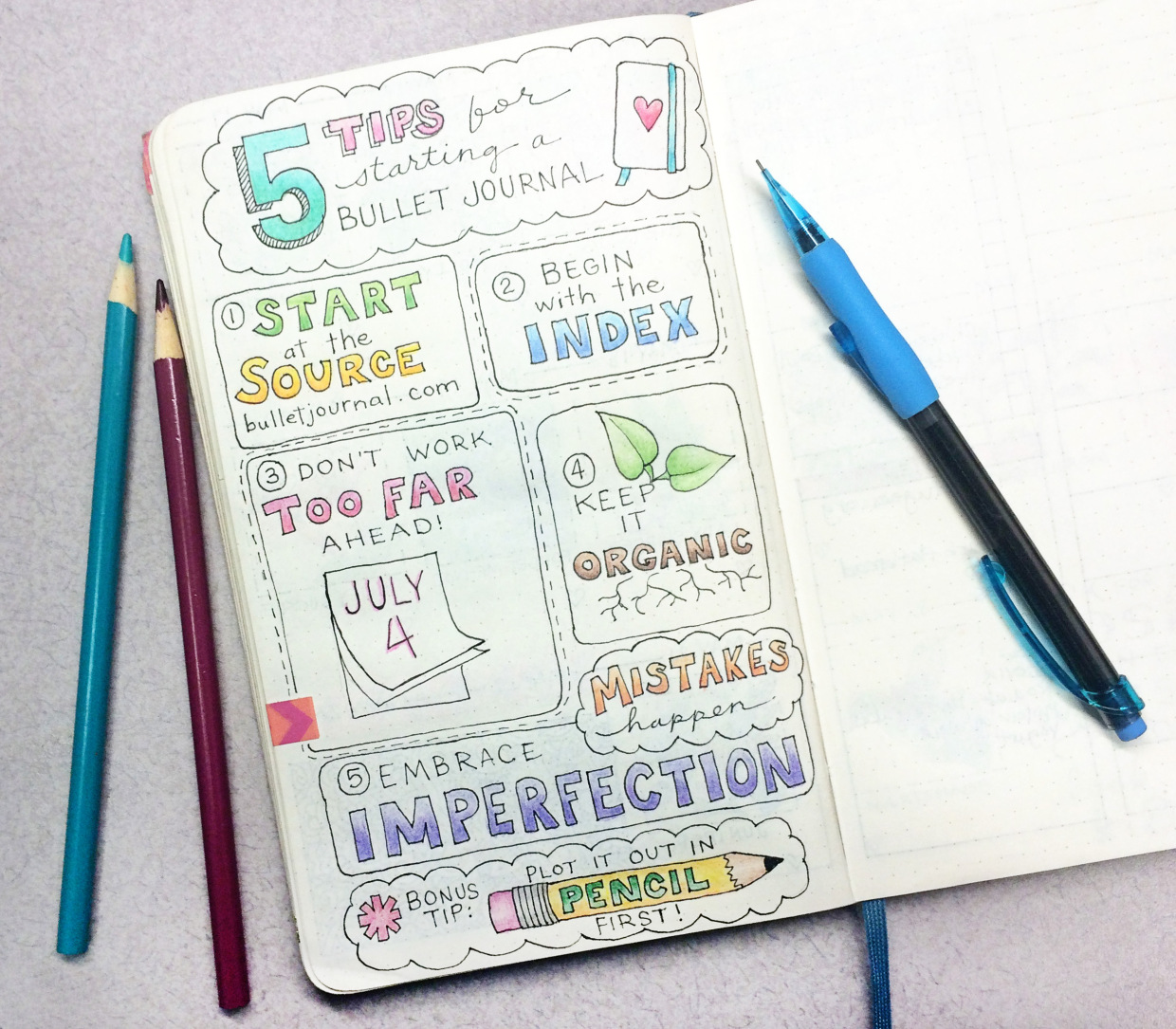 Interested in finding out more about Bullet Journalling? Here are some more tips.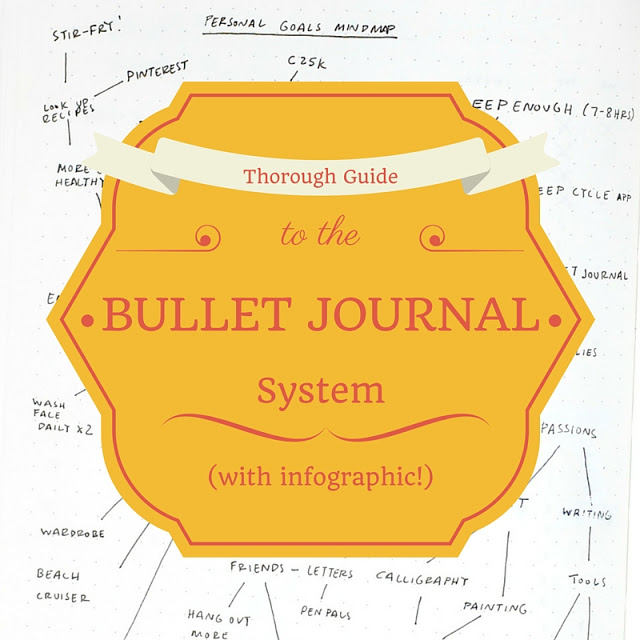 And this handy guide with infographic should be helpful too.
We hope you have found this how-to guide helpful. If you're looking for more ways to organise your home & life, be sure to check out these organisation hacks!
If you're looking to get more organised you'll love this personalised stationery. You can choose from a beautiful selection of Personalised Notebooks & Bullet Journals and add your name to a huge range of designs. We love getting organised & we know you do too.