20 Fun Toddler Activities
pretend playing,sensory play,toddler activites,toddler craft
Running out of ideas to keep your inquisitive and active toddler stimulated? Here are 20 activities ideas for toddlers. Enjoy!
1. Squirt Painting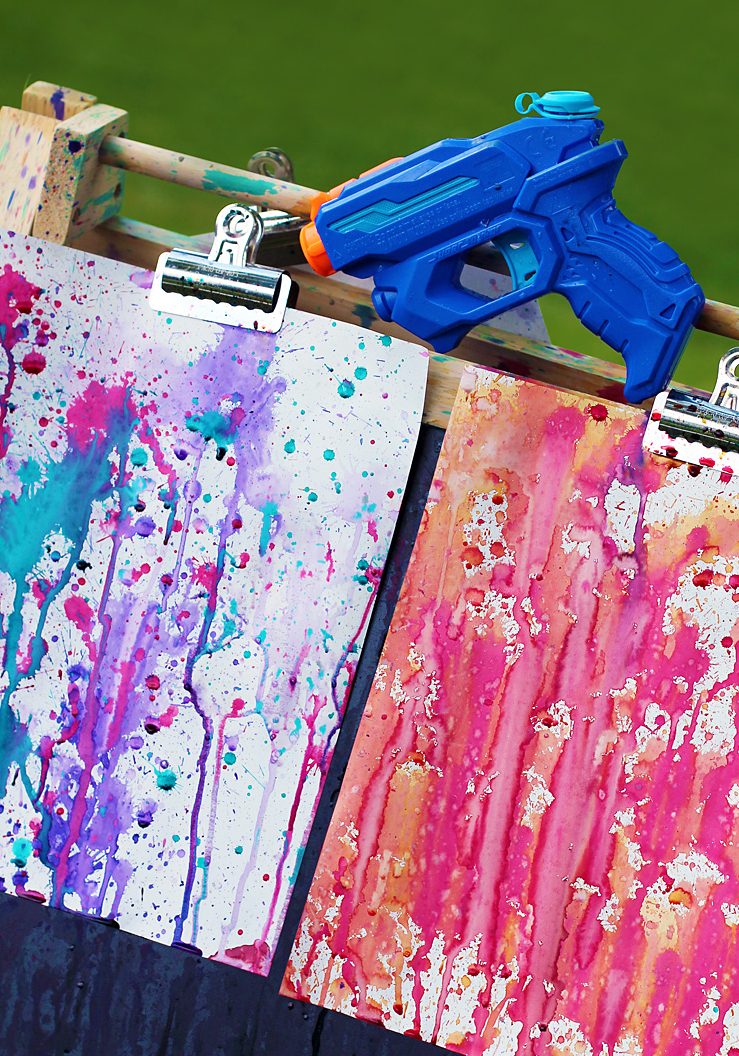 Toddlers will love this messy & fun squirt painting project.
2. Line Tape City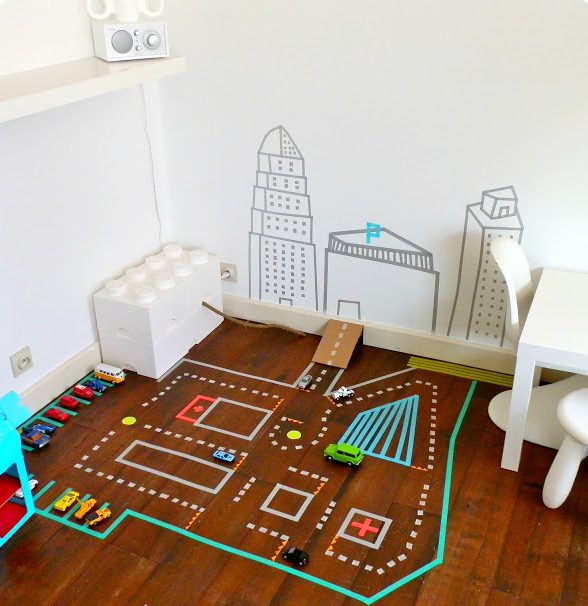 If your toddler loves driving cars around & pretend play, build an easy line tape city using removable tape which won't damage your walls or floor. Hours of fun!
3. Sensory Bag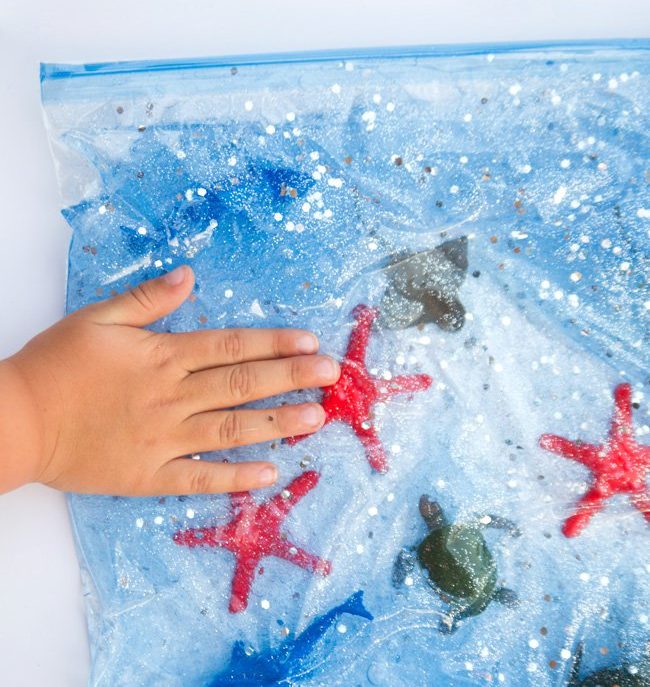 Does your toddler love sensory play? Make an ocean sensory bag and watch the delight on their face!
4. Paint Splat Art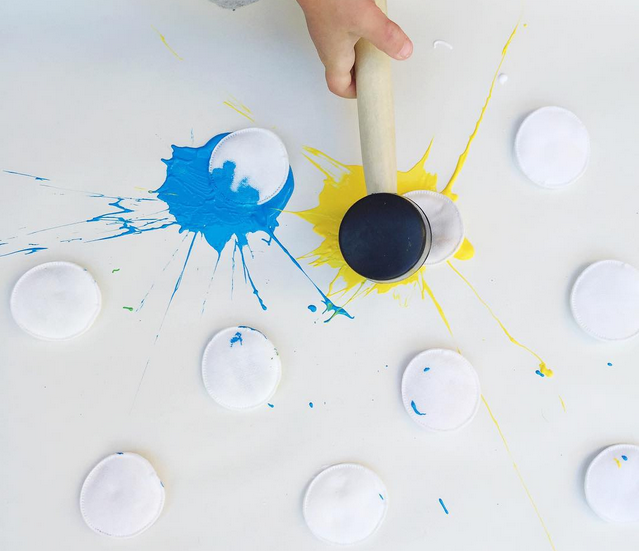 This looks like amazing fun. Put blobs of paint on a sheet of paper, cover with cotton rounds & let them enjoy splatting the paint out with their toy hammer.
5. Sight Word Building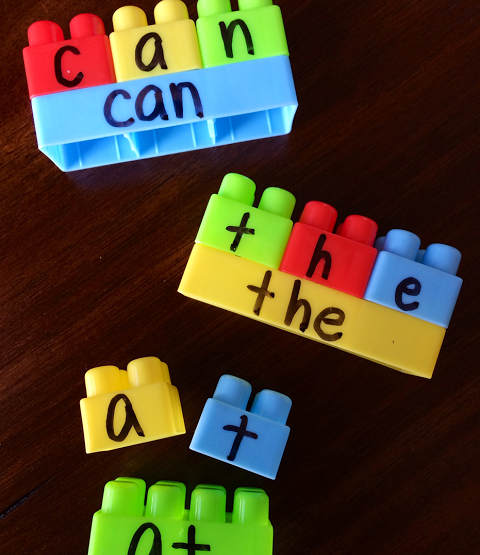 If your toddler shows signs of recognising letters, make this educational building brick to help them learn some basic words.
6. Colour Sorter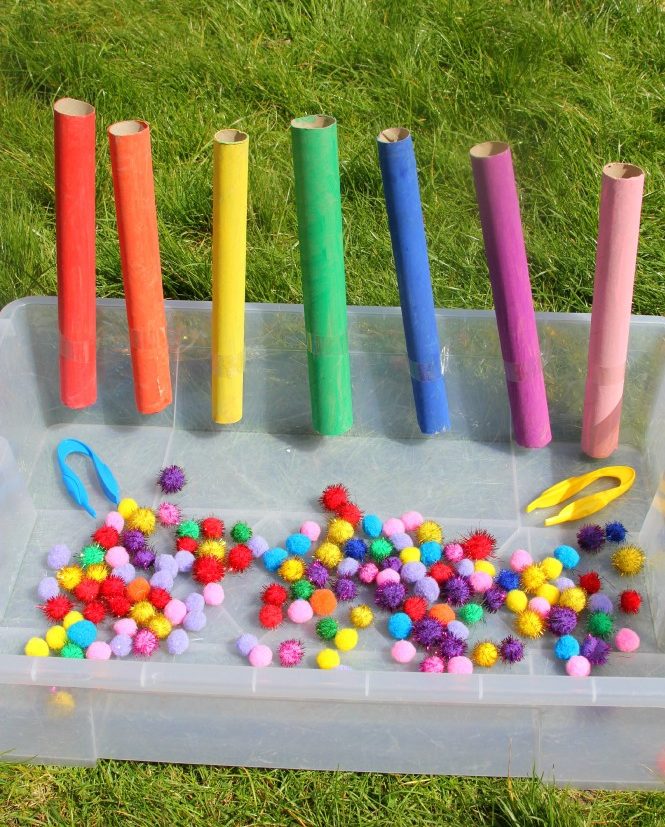 A great way to learn colours & use those fine motor skills, simply recycle cardboard tubes, paint them the appropriate colour & buy a bag of pom poms to make an easy colour sorter.
7. Cloud Paper Pillow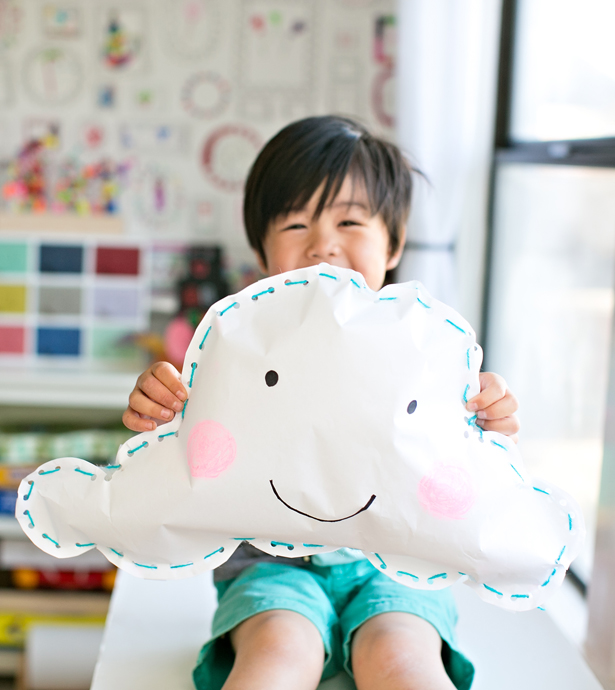 If your toddler loves threading, then they would love to whip this paper cloud pillow up. A lovely decorator item.
8. Sticky Collage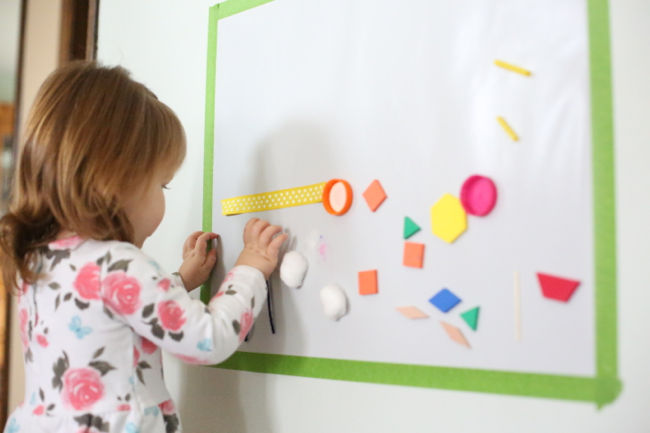 Using a sheet of contact with sticky side out, your toddler will love sticking craft items to make their own collage.
9. Busy Board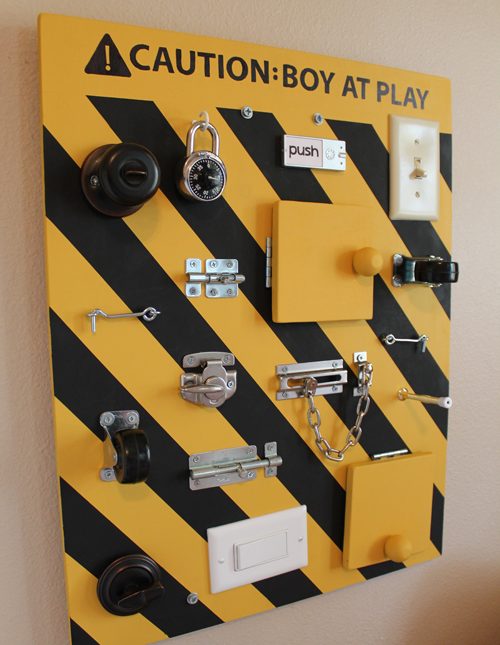 What little boy or girl would not love a homemade busy board full of buttons, flaps & dials.
10. Pasta Threading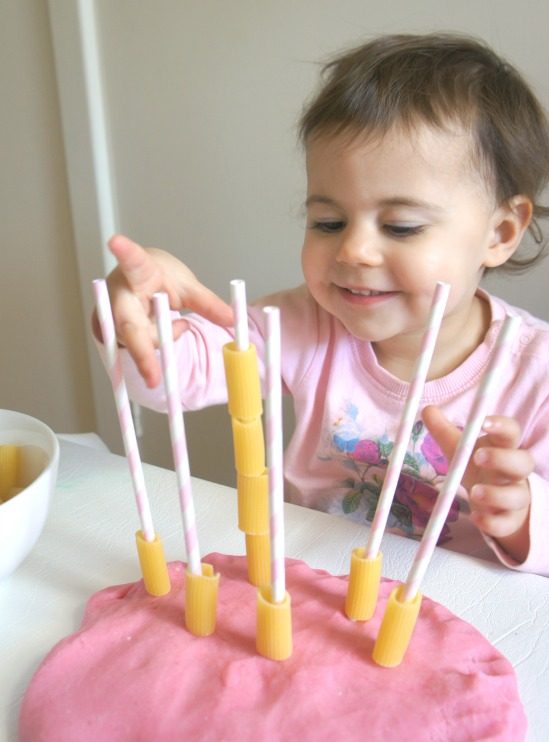 A cheap and easy activity, stick some paper straws into play dough & let your toddler thread uncooked pasta on it.
11. Hammer Tees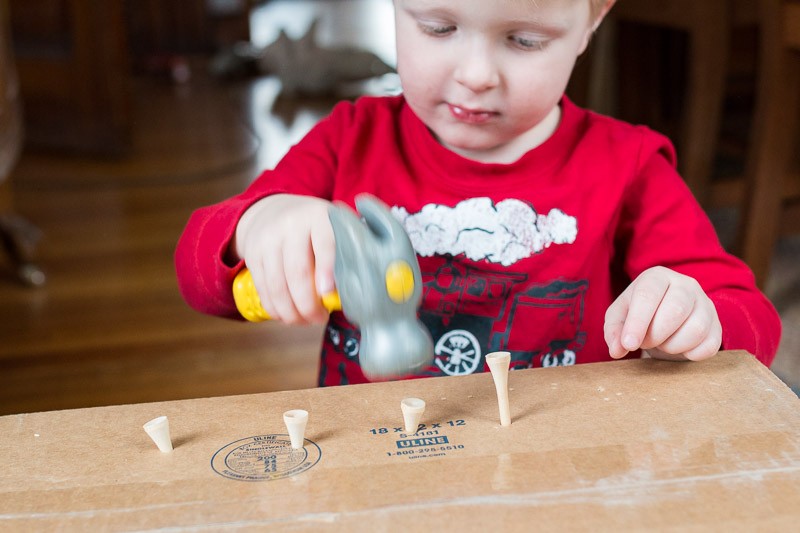 Do you have a budding Bob the Builder? Get those motor skills working by hammering some golf tees into an old cardboard box.
12. Counting Activity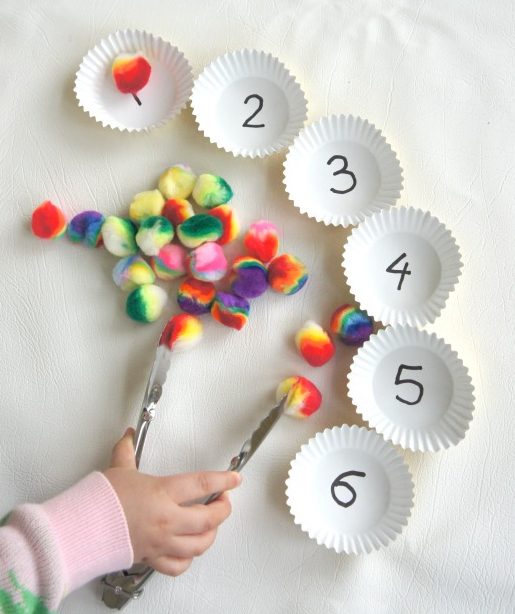 Your toddler might love this counting activity using cupcake patties, pom poms & tongs.
13. Alphabet Monster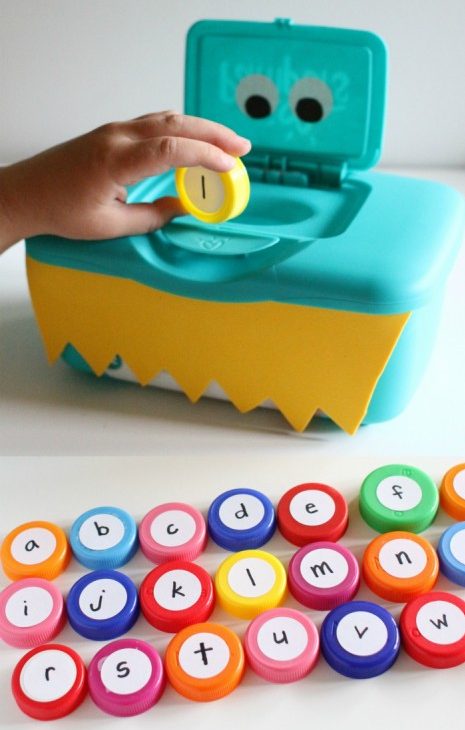 I love how you can recycle things to make new toys! Use a wipes container & lids of bottles to create an alphabet monster for your toddler.
14. Cotton Ball Painting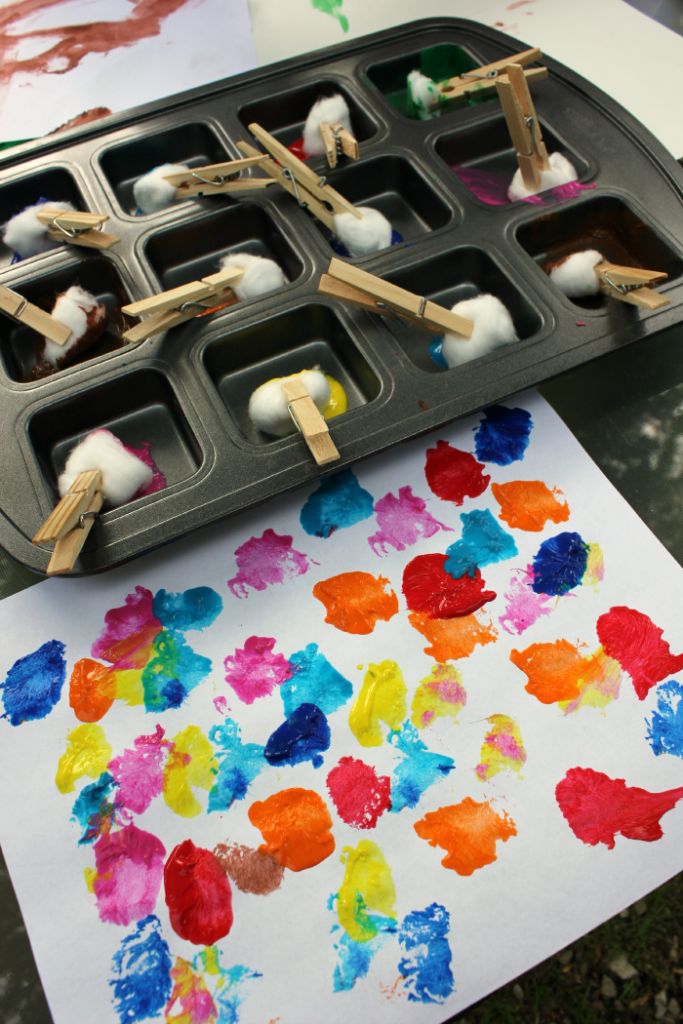 Great for little hands & exploring texture & colour, your child will have heaps of fun cotton ball painting.
15. Pool Noodle Mix N Match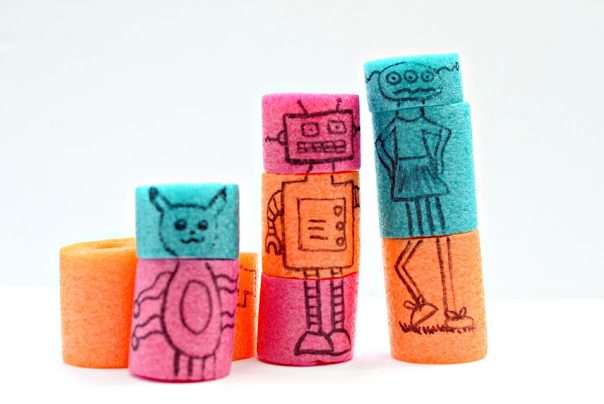 I can just imagine the giggles kids will have mixing and matching the pool noodle people.
16. Alphabet Puzzles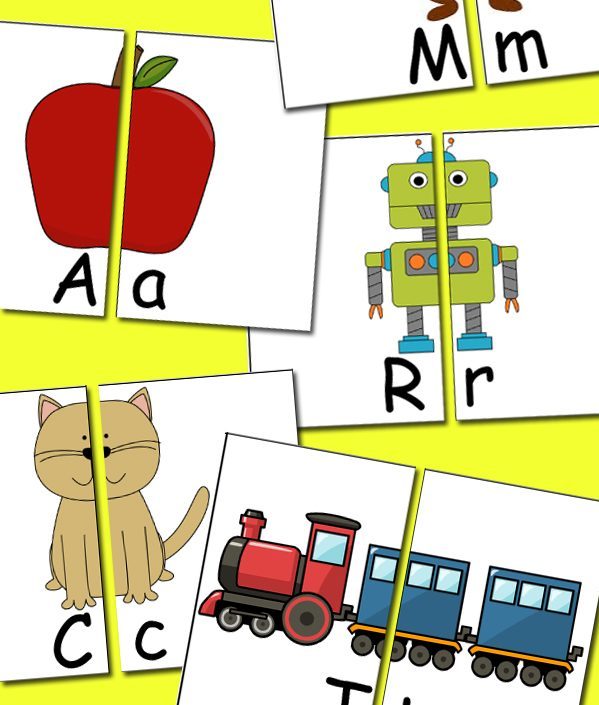 Download & print this cute & educational alphabet puzzle.
17. Super Soft Play Dough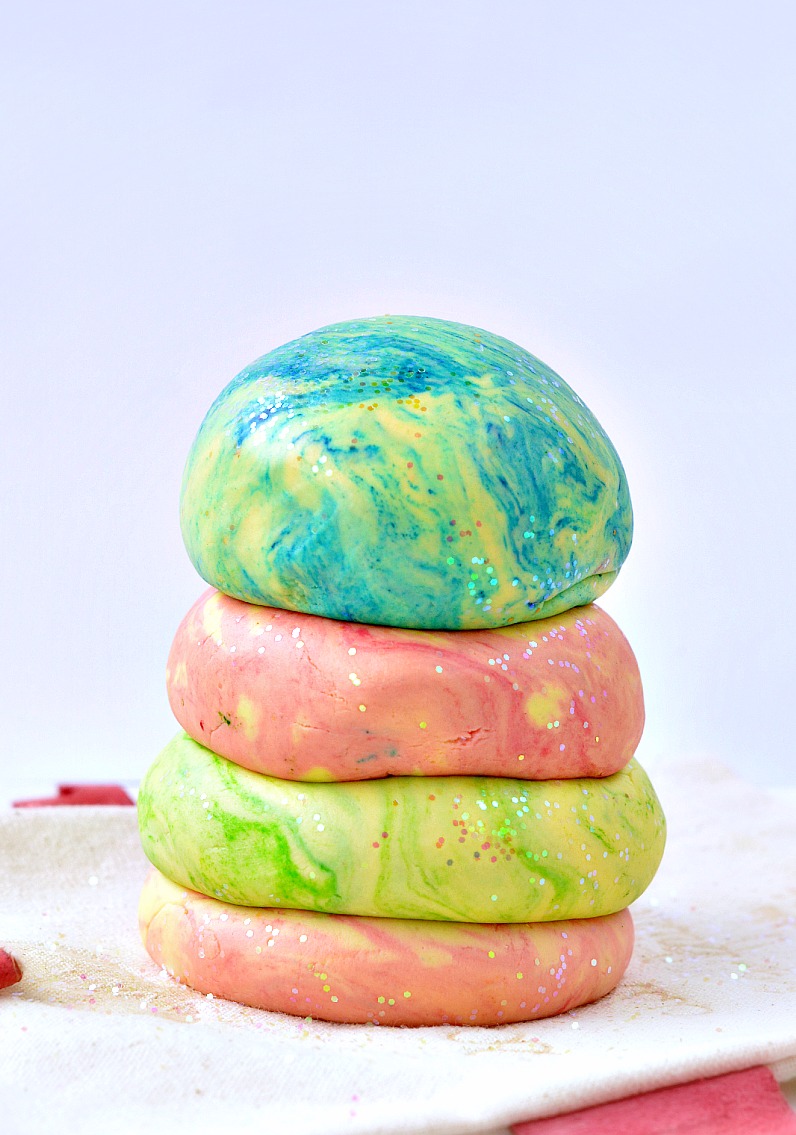 A staple in most family homes – play dough! Make your own super soft play dough which is gentle on your hands.
18. Science Experiment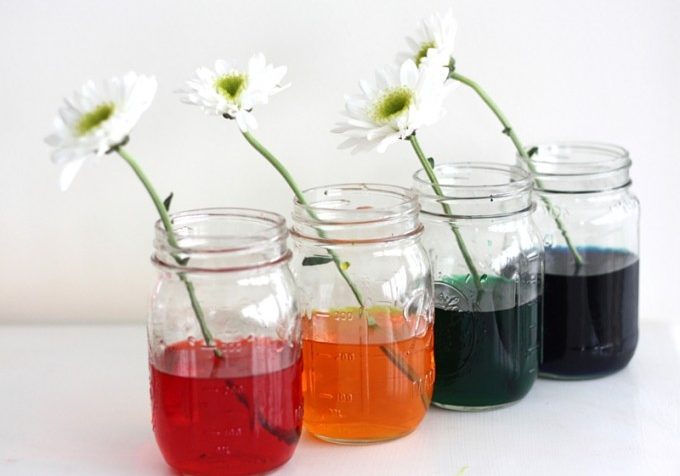 Little ones may be intrigued with this simple science experiment. Put white daisies in jars of coloured water & watch the flowers change colour over the days.
19. Reading Nook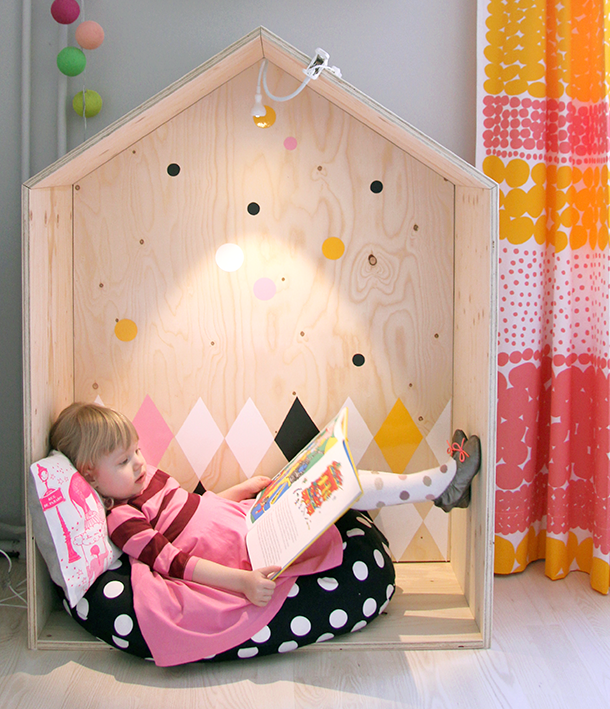 Cubbies & Nooks are fantastic for imaginative play as well as quiet corners. How beautiful is this reading nook!
20. Grow A Plant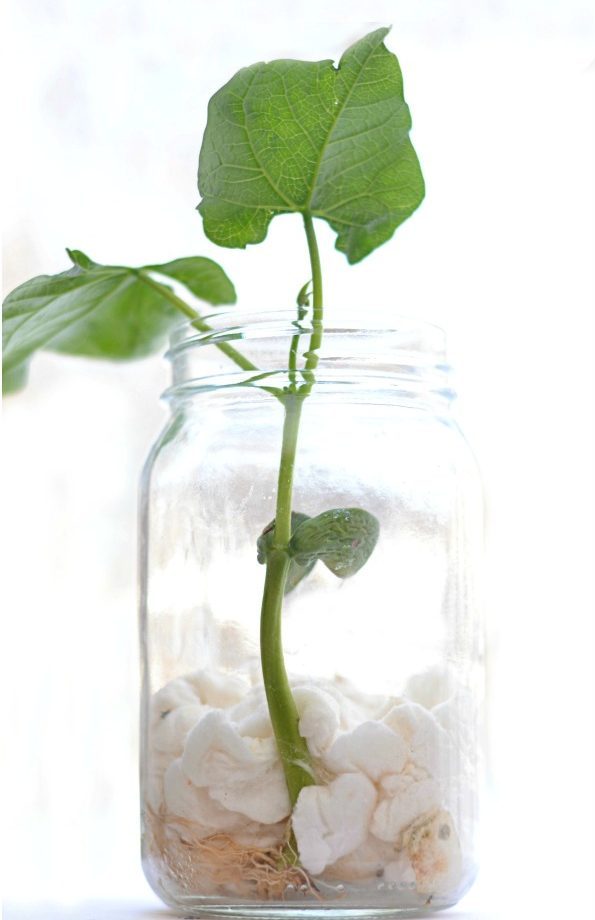 It's amazing to watch things grow. Using wet cotton balls, plant a bean seed in a jar & let your kids watch it grow over the coming days & weeks.
We hope you get to use some of these activity ideas to have some fun with your toddler!