6 Fabulous Fairy Gardens
DIY Fairy Garden,Fairy Garden,Fairy Garden Ideas
Miniature worlds are so cute aren't they? The great thing about fairy gardens is that it is enjoyable for both kids and adults. You don't need to go and spend a lot of money to make one. See what you have around your house or local op shop and get creative with your found objects. If you do have children, they are bound to have a collection of gems, rocks or little toys that would suit a fairy garden. Here are some fabulous fairy gardens that you can fall in love with …
1. Gnome Garden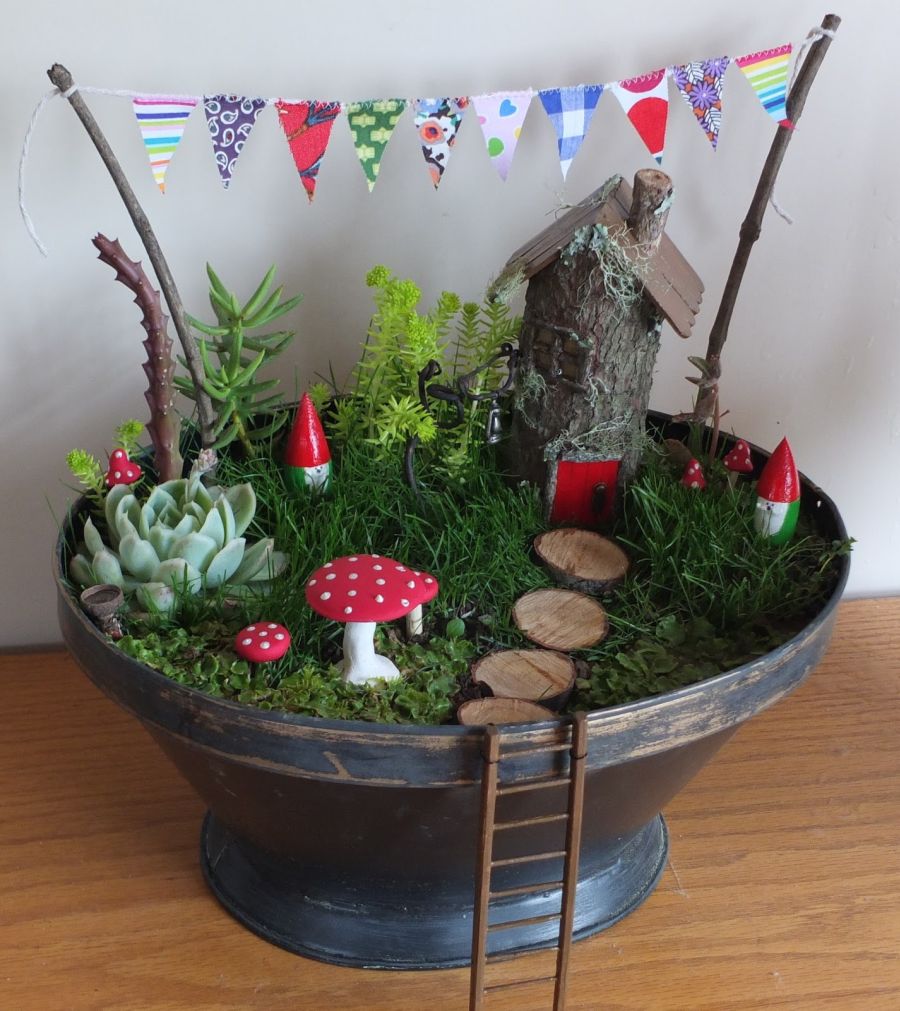 I love the pops of red from the colour of the mushrooms, gnome hats and front door. The colourful mini bunting gives a homely feel in this fun Gnome Garden!

2. Birdhouse Garden
Does this fairy garden with birdhouses remind you of an English country garden? How romantic! – the cute bench & fairy lights have won me over!
3. Pretty in Pink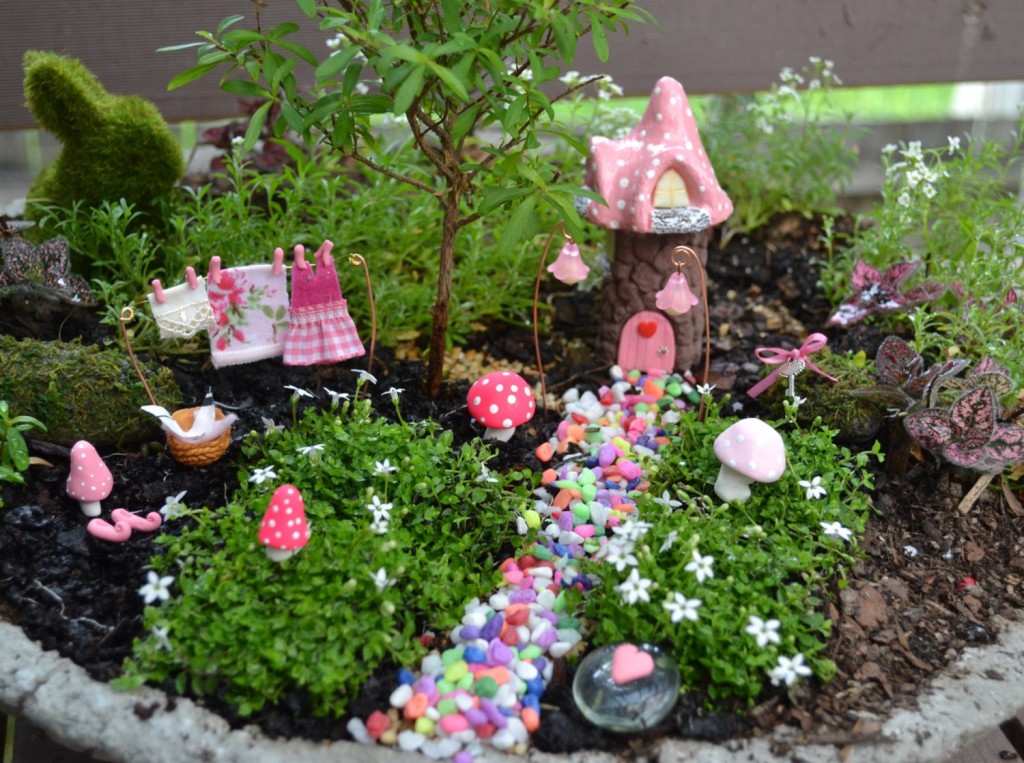 There are lots of pretty feminine touches in this fairy garden using pink and white hues. You can get creative with details like the washing on the line and the flower petal lights. Can you spot the bunny rabbit?
4. Teacup Garden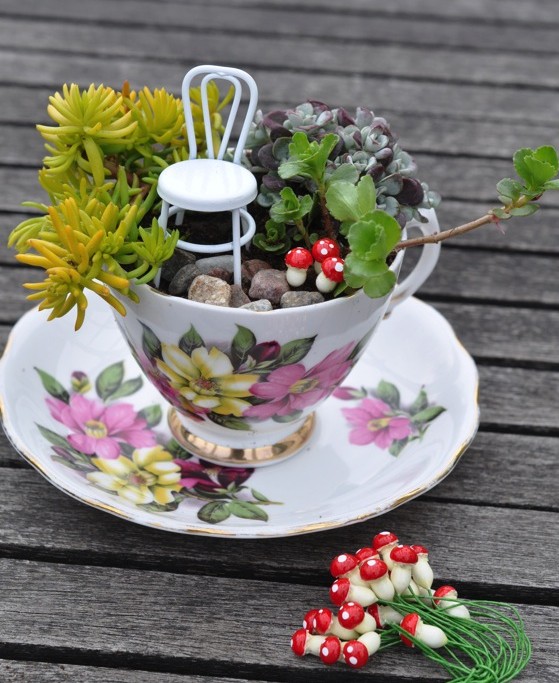 You can use any container to make a fairy garden, even tea cups! Remember to put some rocks at the bottom for drainage if you make this tea cup fairy garden as succulents don't like too much water.
5. Broken Pots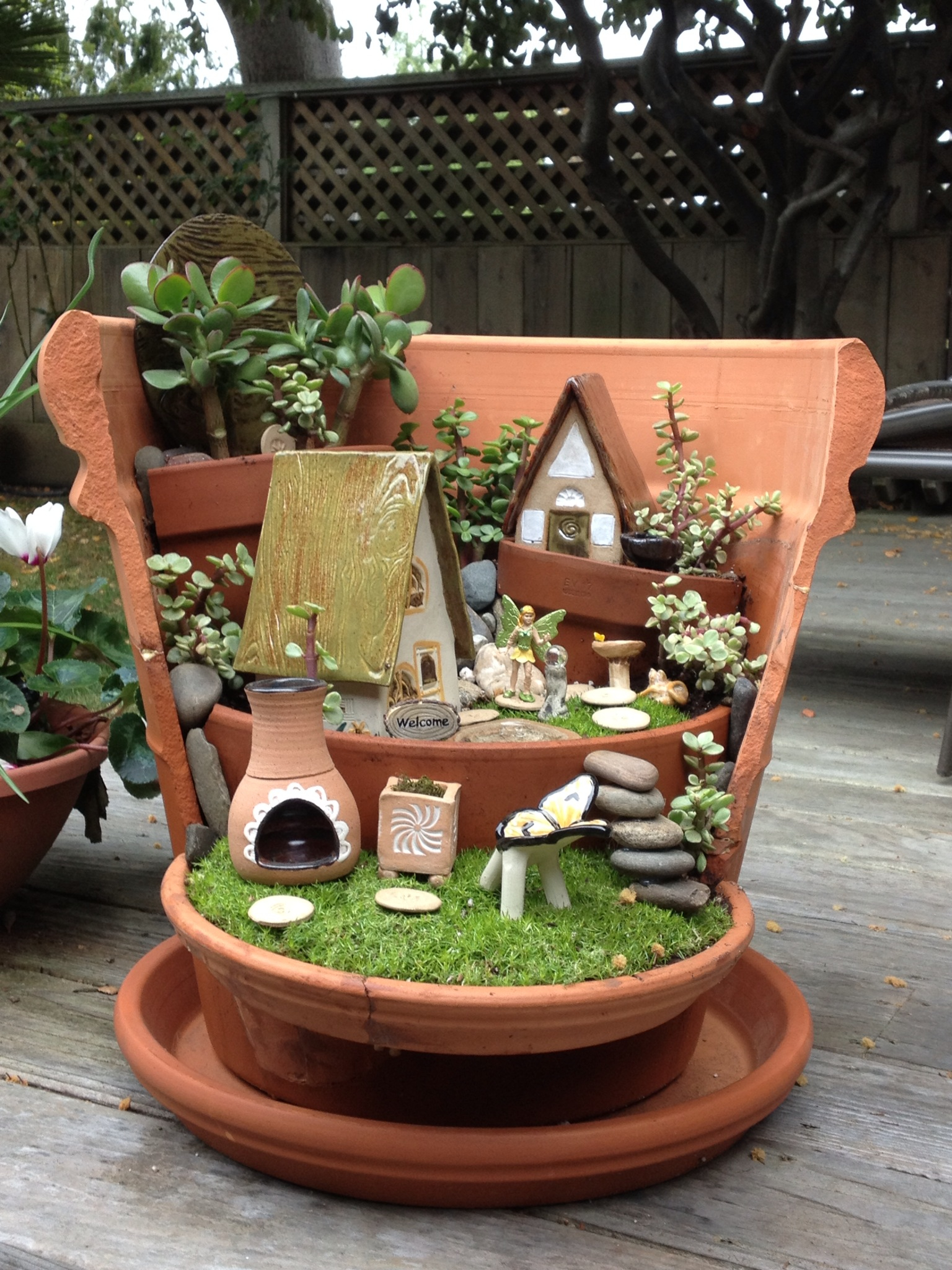 Layering with broken pots is a great way of using old bits and pieces, adding height and depth. Add a garden fairy and other ornaments to make it look lived in!
6. Tree Trunk Garden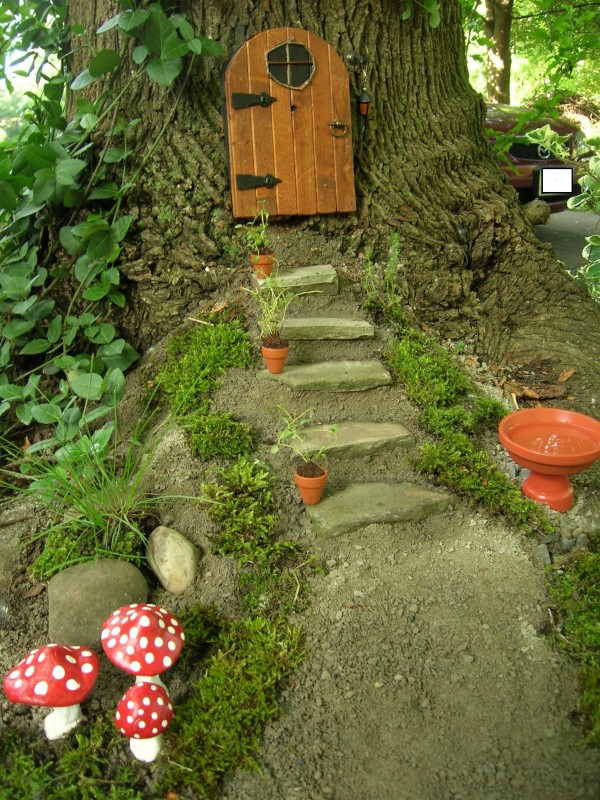 You don't need to create a whole garden to get a whimsical magical feel. Just use the bottom of the tree trunk, add a door, some steps and decoration and it magically transforms it to another world.
I hope you have enjoyed looking through these fairy garden ideas. Have you made a fairy garden lately? Share them with us.