10 Baby Announcement Ideas: Father's Day Surprise
Father's Day Gift Ideas,Fathers Day,First Father's Day,Gift Ideas,baby announcement,baby announcement ideas
Surprise Your Husband With Cute Baby Announcement Ideas
Thinking of how you can surprise your husband with baby announcement ideas on Father's Day? Here are some cute baby announcement ideas that soon-to-be Dads would absolutely be in awe with tears of joy. Definitely a Father's Day to remember.
1. The Proposal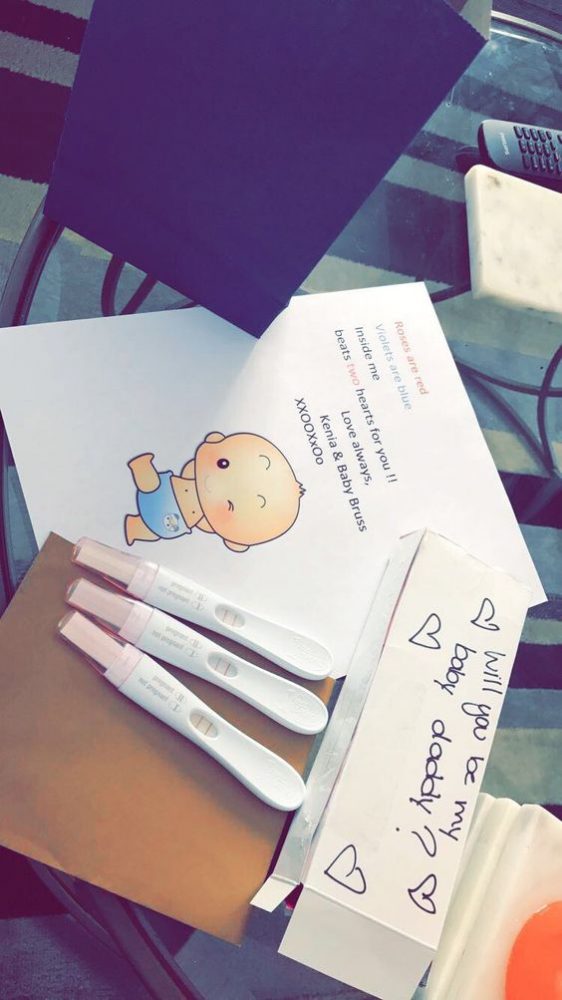 Write him cute baby announcement cards and pop the question while you hand him your pregnancy test. Give him a kiss and say, "Happy Father's Day! Will you be my Baby Daddy?" 
2. Candid Couple Photo Shoot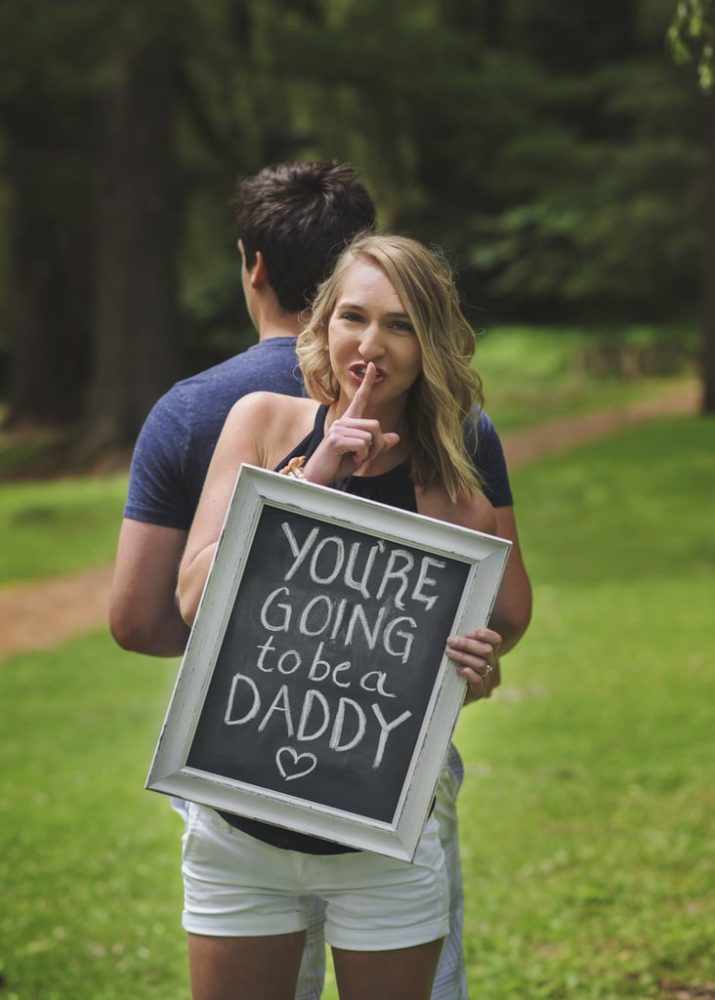 Here's one of the surprise baby announcement photoshoot ideas that you can do. While doing one of your couple poses, grab your chalkboard frame with your sweet surprise message! The best part? His reaction caught on camera! Priceless!
3. Scratch To Win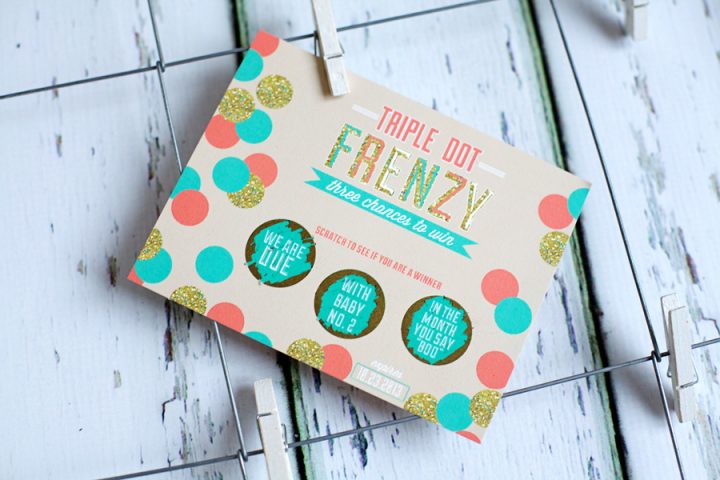 A baby number 2 announcement through a scratch card is definitely going to surprise him. You're a winner, Dad! Congratulations! 
4. Onesie & Booties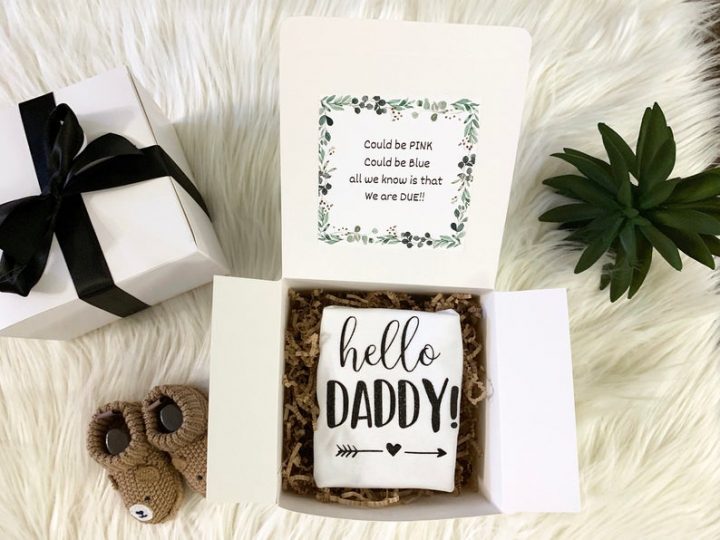 Arrange a surprise gift box with a cute baby announcement onesie and a pair of baby booties. All clues point to you, Dad! 
5. Bearer of Good News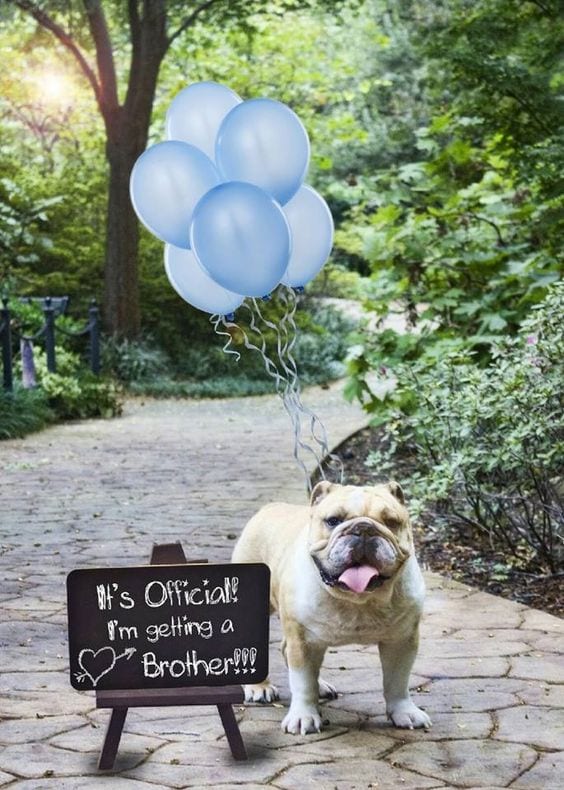 Let your baby dog reveal your surprise with a baby announcement board. Want to do it a little subtle? Have your fur baby wear a dog bandana with a custom baby announcement message for Dad. Make him walk around the house until Dad notices it. 
6. Wine and Dine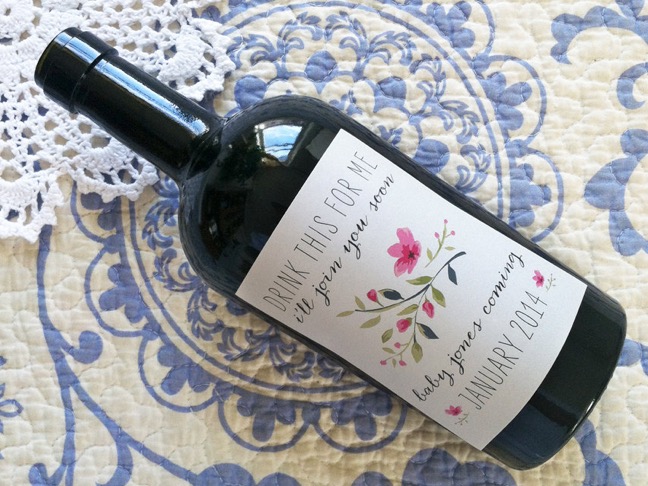 While having a casual dinner at home, hand him a customised wine bottle with baby announcement wording to clue him into your surprise. 
7. Tiny Foodie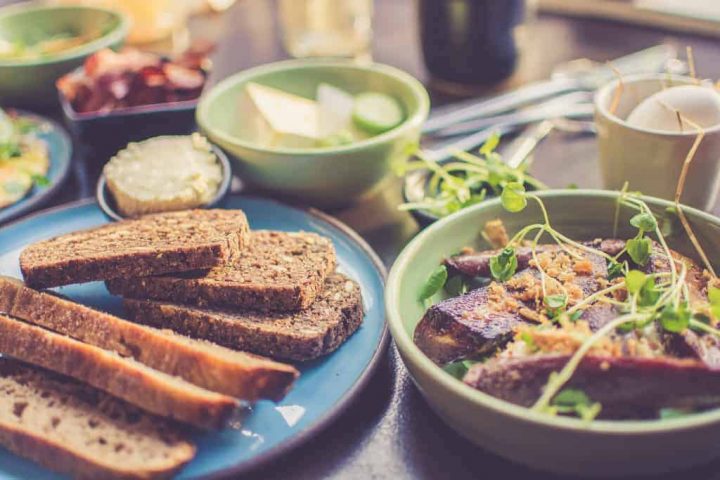 Cook up a feast for a dinner date at home. Incorporate the "baby theme" using baby back ribs, baby carrots, baby corn in your menu. You can play a guessing game over dinner or you can simply give him a baby announcement calendar if still hasn't got a clue. 
8. Drinking Buddies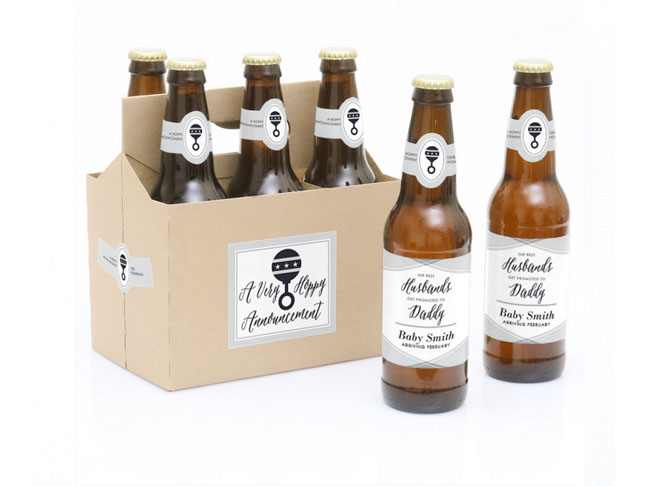 Organise a game night with his friends and give out these custom labelled beers as your way of celebrating with your baby arrival announcement. Cheers Dad! 
9. News Wall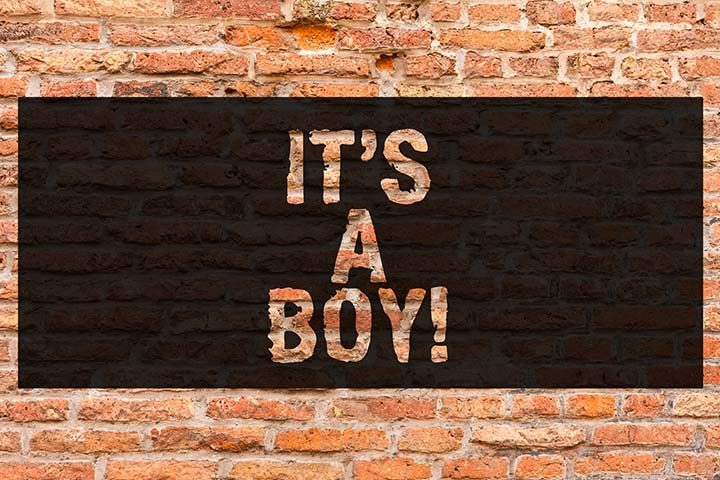 Get him excited with awesome news about your baby boy announcement, or baby girl by creating a news wall. If you don't like paint, a wall sticker or panel chalkboard sticker on your wall is a great and practical idea to break the news!
10. Spill The Beans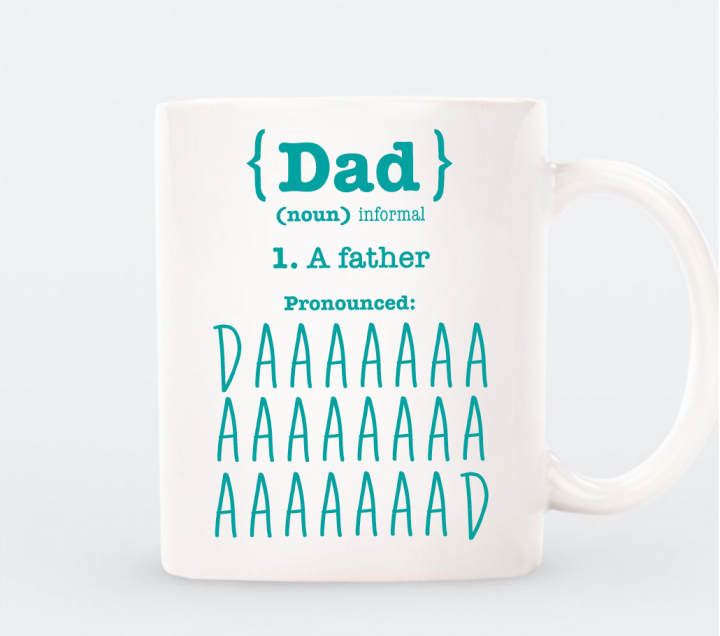 Make his favourite breakfast and serve him a cup of coffee in this customised mug upon waking up in the morning. It's one of those heart-warming baby announcement gifts you can give to make him Dad official. 
Want More Father's Day Surprises?
Check out our First Father's Day Gift Ideas. We've also got some Cool Personalised Gift Ideas for Father's Day that's perfect for every kind of Dad. He'll absolutely love them!
Looking for Personalised Labels For Your Gifts?
If you've got more surprises you'd like to personalise, we've got a wide range of gift labels in a variety of sizes and designs to choose from! We know you love a cute message or quote to go with those gifts and surprises! You may also want to let your kids join in your surprise with our Best Dad Activity Card, Best Dad Activity Booklet and Best Dad Vouchers. Your kids would be happy to fill them in. It's the icing on the cake for your perfect Father's Day gift surprise! The best part? These are all made for you in Australia and shipped super fast! You're going to love them!