Kids Activities & Apps For When You're Stuck Inside
Kids Activities,applications,apps,holiday activities,ipad games,kids apps,learn on ipad,learning fun,lessons on ipad,things to do with kids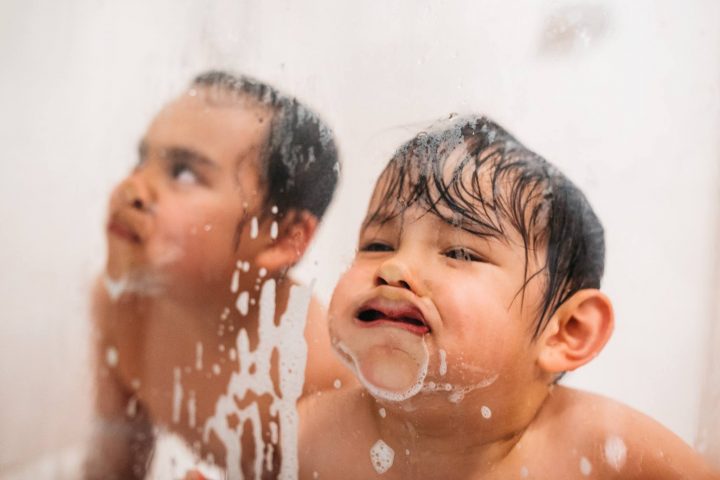 Having the kids stuck inside can be really tricky. If you're prepared with the right kids activities & apps though, they'll have an absolute ball (and you'll keep your sanity)! Magic right?!
You're going to love this!
We've compiled a list of our favourite Apps for kids that make learning fun so that you don't have to search for them. Check out our comprehensive list below & don't forget to share this with all of your mum friends so they can watch their kids continue their learning journey while they're at home too.
Kids Activities & Apps. The List.
Kids Activities- Writing
What an app! Perfect for preschool & kindy aged kids who are getting used to writing motions. It's basically a trace-the-letter app, but it's better than that because it's simple to use. Kids learn how to write the alphabet as well as their numbers up to 20. Sometimes you just can't beat simplicity.
Great for kids aged 8 & up
Ever wanted your kids to publish their own stories? Inspire their story writing with this incredible app that allows them to make a huge range of book types. From picture books, photo books, comics, graphic novels… the list is endless. When they're finished they can share their book easily on social media. The best part though… they can publish straight from this app to the Apple iBooks Store!
Superhero Comic Book Maker 
Great for kids of all ages
Want to inspire your kid's imagination & creativity? This is the mothership of apps for encouraging kids to be creative in their storytelling. They can change the visuals, add in whatever words they like, and they also have the opportunity to narrate & record their comic.
Ideal for kids aged 7 & up
This game is super fun. The characters in the game are "Grammar Police" and they are out to help you recognise crimes agains punctuation, abbreviation & more. It's the perfect app for helping kids to understand how grammar & punctuation can make their writing easier to read.
Kids Activities- Comprehension
Learn with Homer 
Perfect for ages 3-6
For kids learning to improve their speech or understand language organisation, this app is incredible! It's a learn-to-read program that utilises phonics exercises, voice recording, songs, drawing, stories & more. It makes learning fun & gets kids speaking out loud.
Kids Activities- Spelling
For kids aged 4 & up
Build a rocket using spelling challenge points & launch it into space… it's a spelling game that sees kids measuring their success as they get closer & closer to being able to launch their rocket. They'll love the main character that takes them on journeys through space to find new words that help to build their rocket ship.
Includes printables for ages 3 & up
Perfect for that foundational level of understanding the alphabet & understanding what letter matches with the start of which word… Your little one will love organising the alphabet with this app.
Kids Activities- Vocabulary
Great for kids age 4 & up
Perfect for kids learning whether to use "up" or "down", "in" or "on". This app is brilliant for giving kids the confidence to use the right preposition for a variety of situations. 
Kids 6 & up will love this
It's a super fun game that can be played on their own or as a whole family. Build your own funny story & learn about verbs, adjectives & nouns. Little kids can play it, but really this is better for primary or elementary school kids & up.
Perfect for kids 4 & up
It's the vocab app that teaches synonyms, context & definitions. It's easy to use & has some super fun levels. There are over 1000 key words for kids to work with & they get to choose their own level of learning.
Kids Activities- Phonics Apps
Get this for Ages 3 & Up
This app is designed to help kids to learn to read. There are fill-in-the-blank activities, find-a-words, phonics activities & more. The reviews on this app are incredible with many parents saying that their kids have been learning to read as a result of this app.
Kids aged 3 & up love this
Building words & experimenting with sounds is what this app is all about. Kids can mix up letters and listen to the words that they've created when they're done. It's an awesome way of teaching kids about sight words & phonics.
Phonics & spelling for ages 3 & up
Starting with some visual cues, this game builds confident spellers & encourages "levelling up". Parents have the ability to change the levels of difficulty for each task too. It's an awesome app for supporting learners through different ability levels & encourages them to keep growing as learners.
Perfect for ages 3 & up
It's a spelling & phonics app that encourages kids to learn spelling & build their vocabulary with a variety of fun games. When they pass levels the super cute "Wonsters" come out to show them how to use the words in context.
If you've got some Apps or Activities you'd love us to include, we'd love to hear them!
Don't forget to check out our personalised range of educational supplies which include number & letter posters, times table charts, flash cards, activity books & more.