Emotions Dice – Free Printable
Free printables,dice,emotional management,emotions,emotions dice,free,free printable,printable
How are you feeling today?
Help your little one learn about their feelings and emotions with this adorable free printable that contains both our Emotions Dice and Emotions Colouring-in Poster.
Get your kids to colour-in the poster and use it as a way to talk about times when you might feel the different emotions.
Use the dice to play games or spark new discussions about emotions with your child. You can take turns throwing the dice and naming which emotion comes up, or you can take turns acting out the emotion that appears!
Simply cut out the box outline, fold the corners and glue or sticky-tape it together. The download button is at the bottom of the post.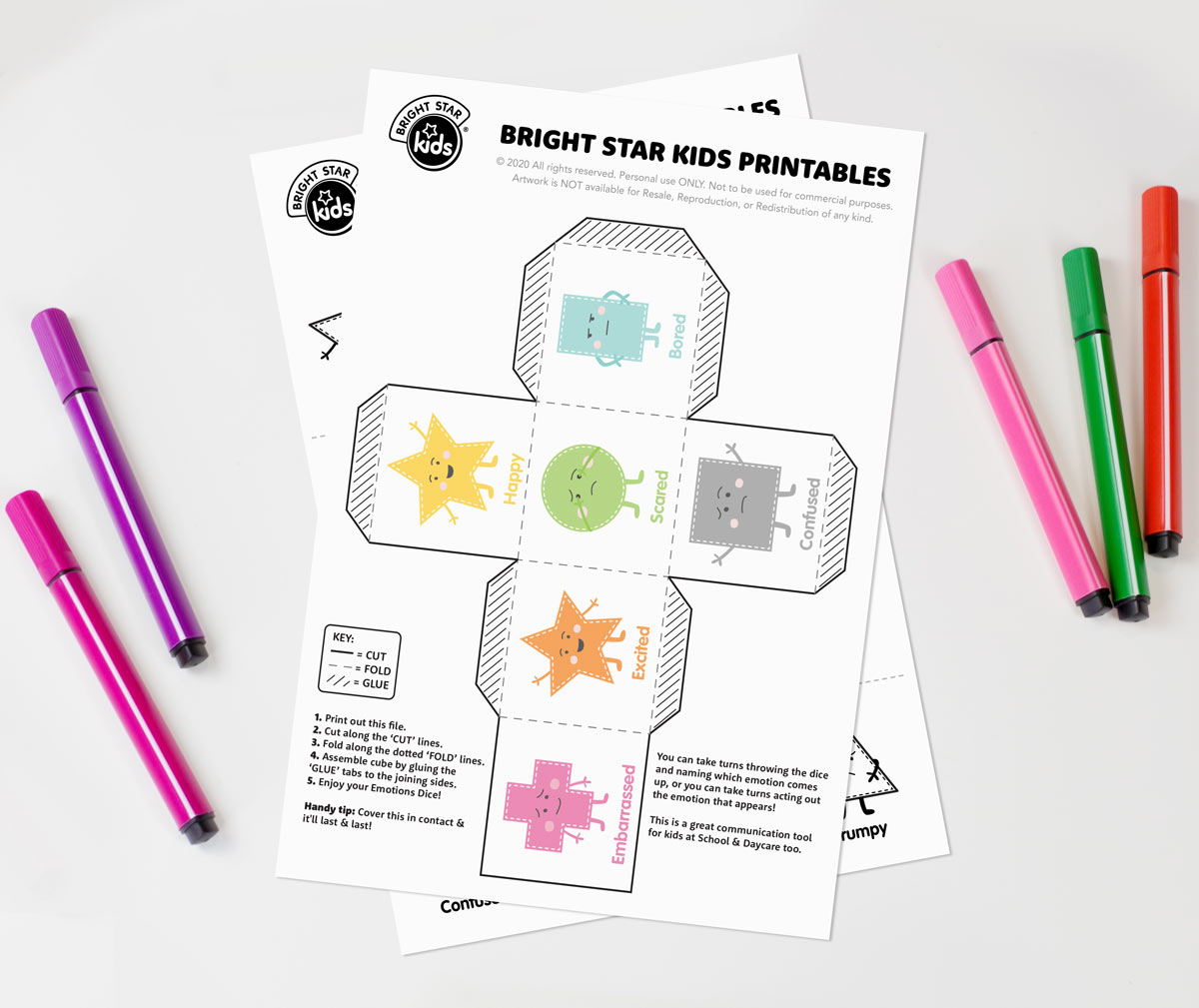 Click here to check out our wonderful educational range!