20 Easy Christmas Crafts for Kids
It's nearly Christmas time again! Leading up to Christmas, my kids love making Christmas crafts and each year our tree gets fuller with more handmade ornaments and decorations. Here are 20 easy Christmas crafts for kids to enjoy.
1. Mini Christmas Tree with decorations.
I love how bright, modern and non traditional these Christmas Trees look. Grab some straws, string, and anything you might have in your art box, and get started on this cute Christmas tree craft!
2. Paper Straw Christmas Trees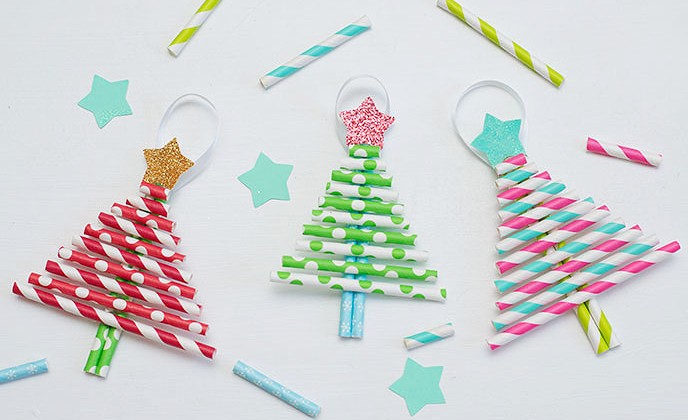 These lovely bright paper straw Christmas trees are so simple to make, you probably can't stop making one. They would also look great as gift tags or on DIY Christmas cards.
3. Cupcake Christmas Trees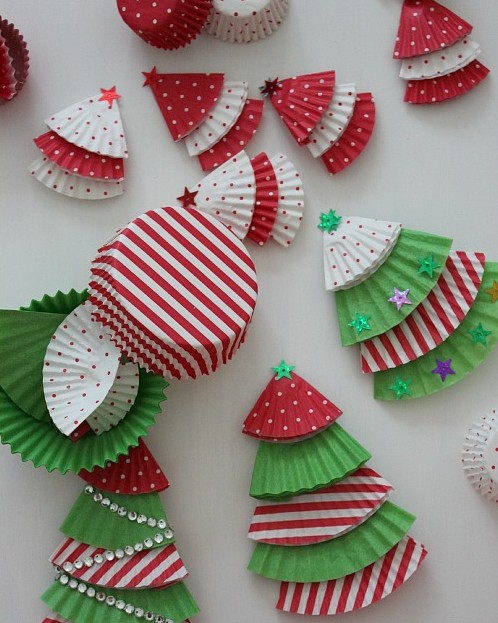 Use Christmas coloured cupcake liners to make these Christmas trees. Put the Christmas trees on cards or in a garland and decorate away!
4. Santa and Reindeer Puppets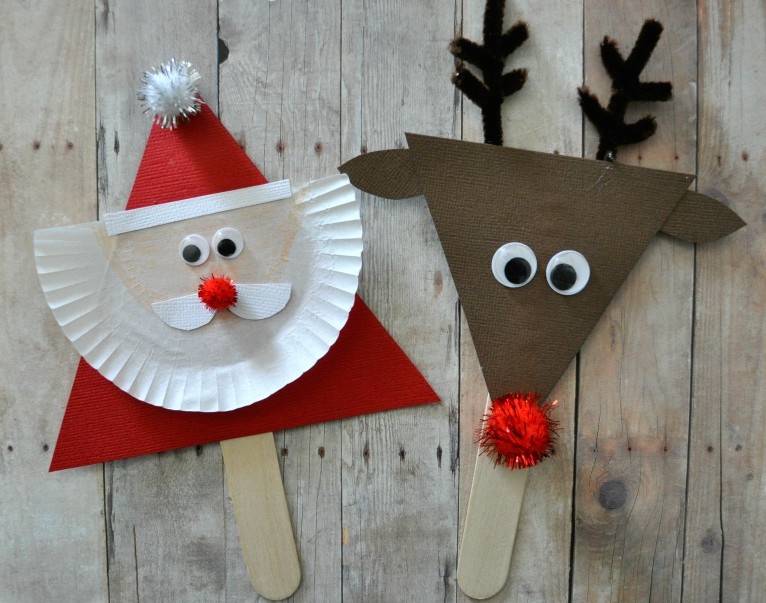 One of our favourite reindeer craft activities, make this set of Santa and reindeer puppets with your little one and let them have fun doing a puppet show or wearing them as masks.
5. Christmas Paddle Pop Stick Characters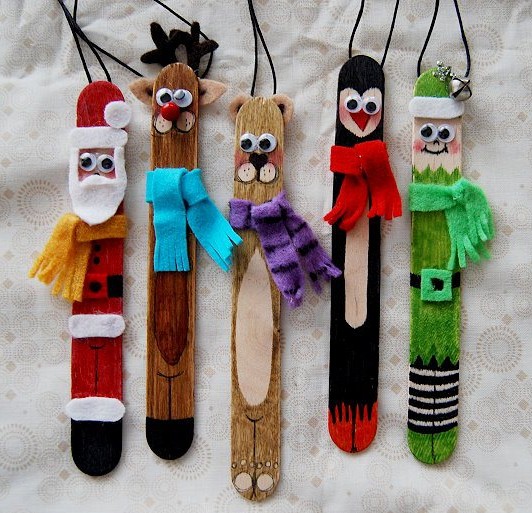 Make some Christmas craft decorations for your Christmas tree with paddle pop sticks, googly eyes, and felt. Are there any other characters you can think of making?
6. Owl Baubles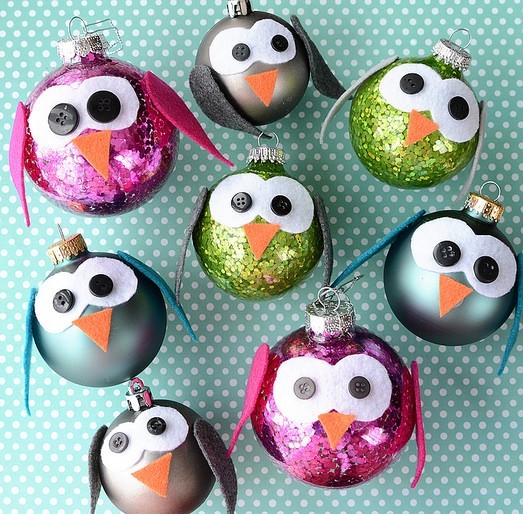 Have fun making these cute owl DIY Christmas baubles with plain baubles and adding features. For parents who like a coordinated Christmas Tree or love a sentimental decoration that will last generations, check out these incredible personalised Christmas Ornaments.
7. Reindeer Baubles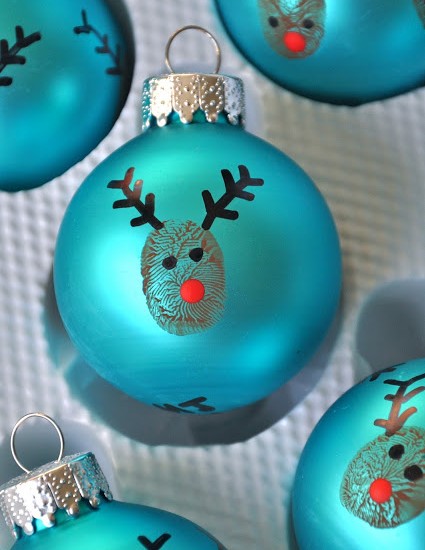 Using your little one's thumbprint, you can make personalised reindeer baubles to give to teachers, friends, and family.
8. Reindeer Hat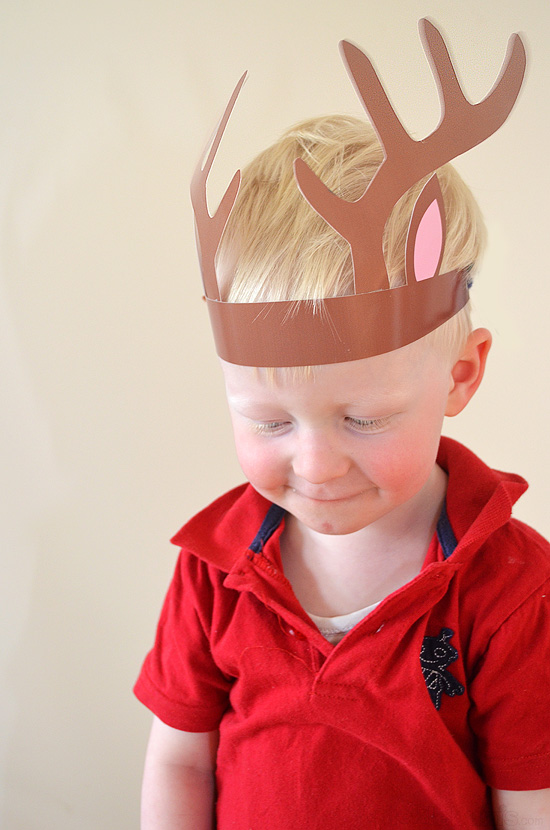 How cute is this reindeer hat! Make the antlers using your child's arm print and stick them on a brown cardboard crown.
9. Pasta Wreath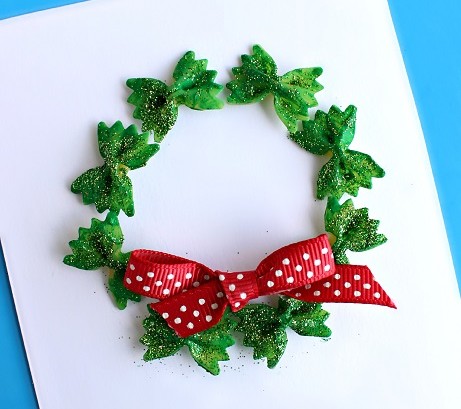 Add glitter and colour to your uncooked pasta to make this very simple DIY Christmas wreath. Great for Christmas cards and gift tags.
10. Cardboard Wreath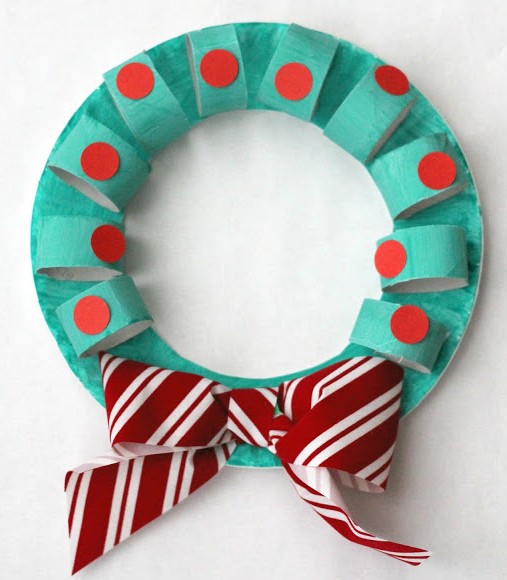 Using a paper plate and some toilet rolls, you can recreate this cardboard wreath. Hang it on your front door to welcome all your Christmas visitors.

11. Recycled Card Ornaments
Recycle your Christmas cards from previous years and make these DIY Christmas ornaments for the tree. Let the kids decorate these ornaments with sequins or mini pom-poms and other items they have in their craft box.
12. Salt Dough Ornaments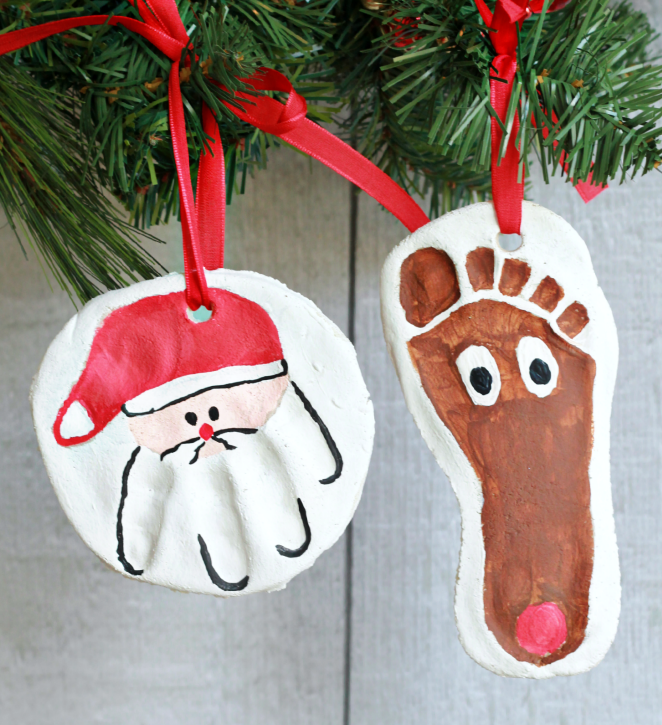 Using your child's hand and footprint, you can make these Santa and Reindeer salt dough ornaments. The lovely thing about this is that when you get out the ornaments every year you can see how much their hand or foot size has grown!
13. Reindeer Handprint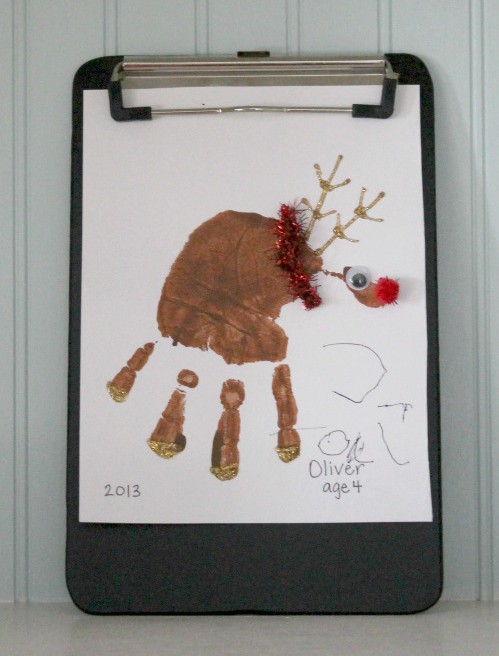 There are lots of fun things you can turn your hand or footprint into like this reindeer. Add antlers and eyes to bring your child's handprint to life! If you'd like to make this an extra special Christmas Gift, get your kids to create their art on these amazing Christmas Cards For Kids that are purpose-designed for Christmas arts & crafts gifts.
14. Felt Christmas Tree Garland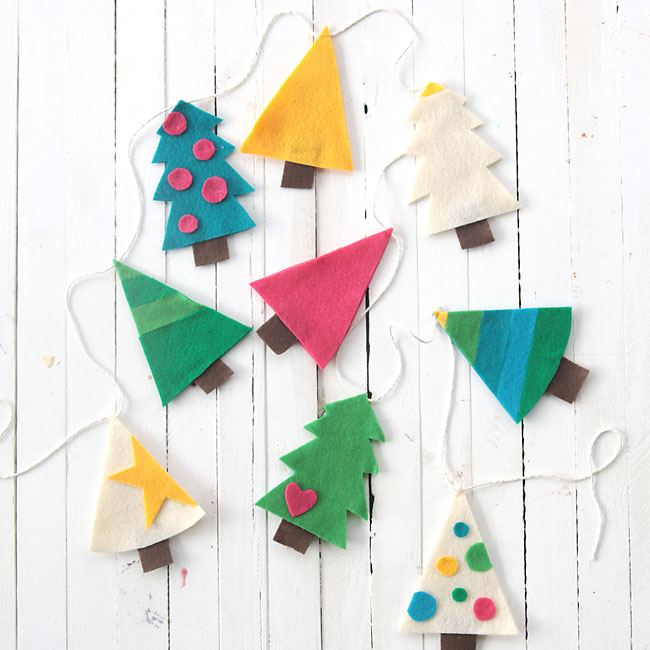 Kids will love cutting out felt trees and gluing shapes onto them. String all the trees together and hang them around your house. This festive felt Christmas tree garland will brighten up any home.
15. Ribbon Christmas Tree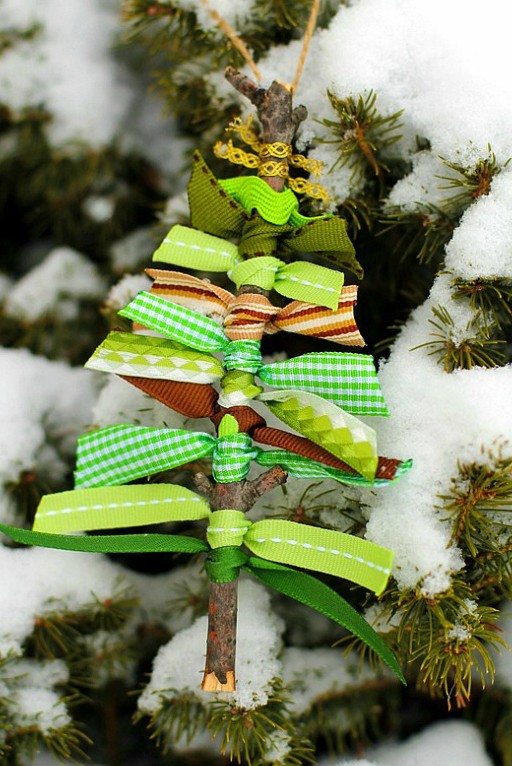 A very simple craft that you can use to help teach your little one how to tie knots. Find some branches and use green or red ribbons to make this Christmas tree ornament they make a wonderful gift too! If you've gone to the trouble of creating gorgeous handmade Xmas gifts, you're going to love these personalised Christmas Cards Packs that add an extra touch of love to your thoughtful gifts.
16. Christmas Tree Window Decorations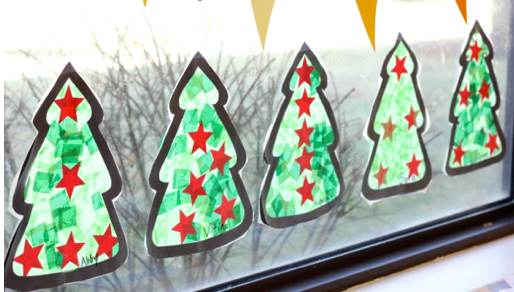 Make some decorations for your windows in the shape of Christmas trees, angels or candy canes. Get your child to stick coloured pieces of tissue paper onto clear contact and cover it with another sheet of clear contact when done.
17. Angel Light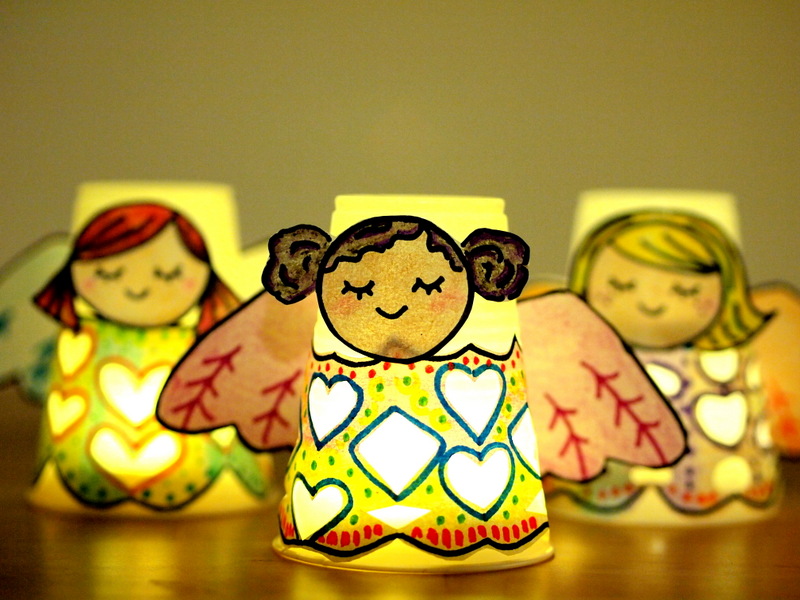 These angel lights are so sweet and very safe for your little one to make and play with. Using LED tea lights, simply decorate the outside of the plastic cup and have fun lighting up your angels.
18. Christmas Tree Paper Chain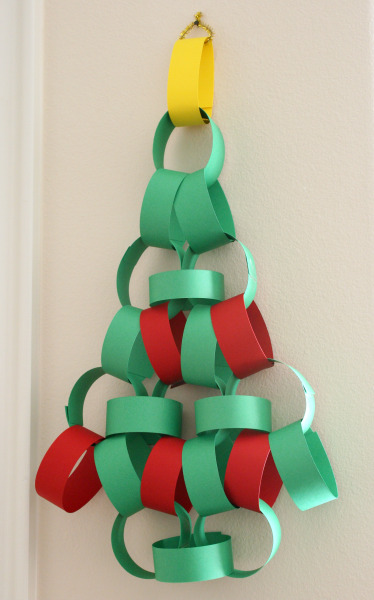 Paper chains are so easy and fun to make. To make this Christmas tree, cut green and red strips of paper and assemble using the picture as a guide.
19. Beaded Candy Cane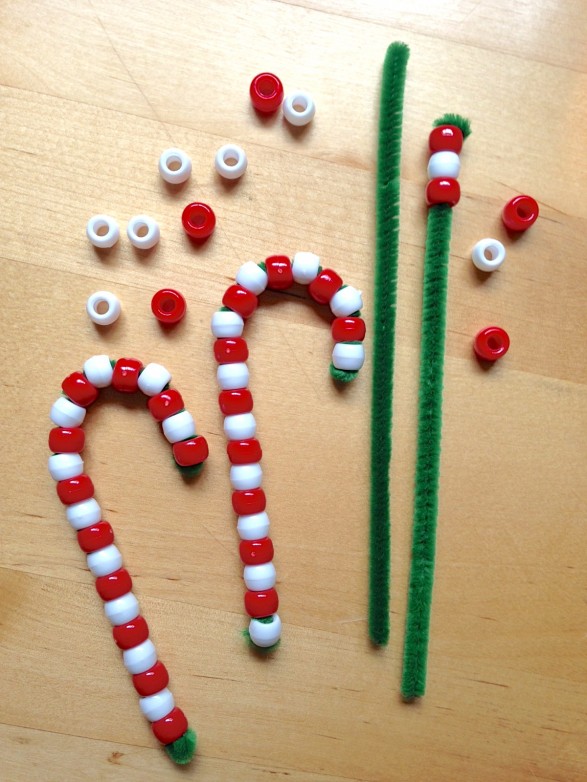 A cute little craft to do with your toddler to teach them colour, pattern and threading! Use the candy canes to decorate your tree and you won't need to worry about them getting eaten!
20. Christmas Cards
Handmade Christmas cards are the best! Have a card-making session with the kids and see what you can come up with. These Christmas cards are so easy to make using ribbon, shape punches, and paper stock.
Want More Christmas Decoration Inspo?
Make sure you check out these clever Christmas tree alternatives. And if you're planning on your Christmas menu, we've got Christmas Food Ideas you might want to have for the holidays!
Organising Your Christmas Crafts?
Here's a clever organising hack: grab our Personalised jumbo Santa Sacks and Personalised Christmas Stockings as your Christmas gift packaging. They double as storage for all your Christmas decorations. Isn't that amazing? Practical too! You can use them year after year! The best part? These are all made for you in Australia and shipped super fast! You're going to love them!