Toy Organiser: Kids Toy Storage Ideas
DIY toy organiser,kids storage solutions,kids toys,toy organiser,toy storage,toy storage ideas,toys,toys for kids
Toy Organiser: Kids Toy Storage For Every Kind of Toy
Looking for a toy organiser to help you keep your kids' toys in off the floor? We've found these cute and creative kids' toy storage ideas for every kind of toy. Even with a small space, all you need is the right storage solution to keep up with your kids' toys.
1. Stuffed Animals, Plushies, or Soft Toys: Hang Them!
This toy hammock is a cute idea to have your kids' soft toys on display. Hang them above their bed for easy cuddle access.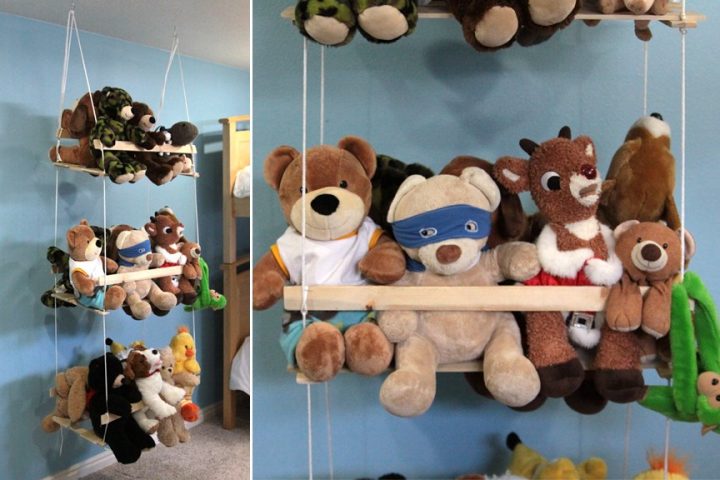 A stuffed animal swing as soft toy storage makes their toys look cute and organised when they're all together on this hanging storage.
2. Lego and other tiny toys: Colour Code and Contain Them!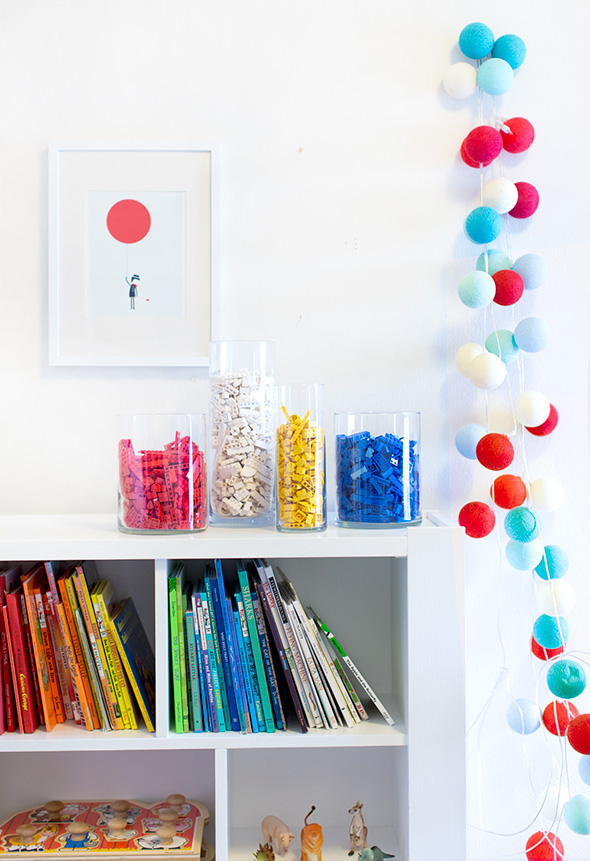 Clear containers are a great way to hold Lego according to their colours. Colour coded storage makes it easy to find the pieces they need too. The best part?  It's easy to teach kids to put things back where they got them.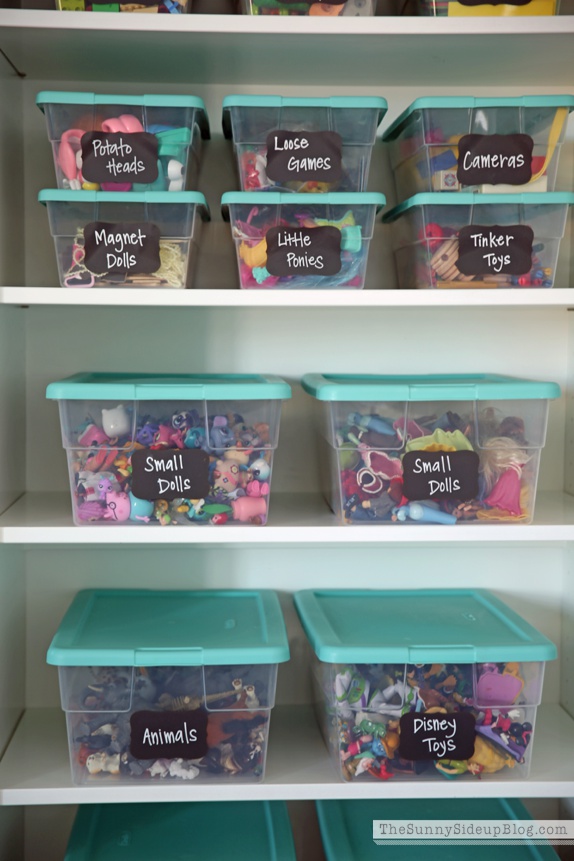 If your kids have more tiny toys other than Legos, you can categorise and assign a tub for each kind. Use labels on clear tubs so it's easier to see what's in each tub at a glance.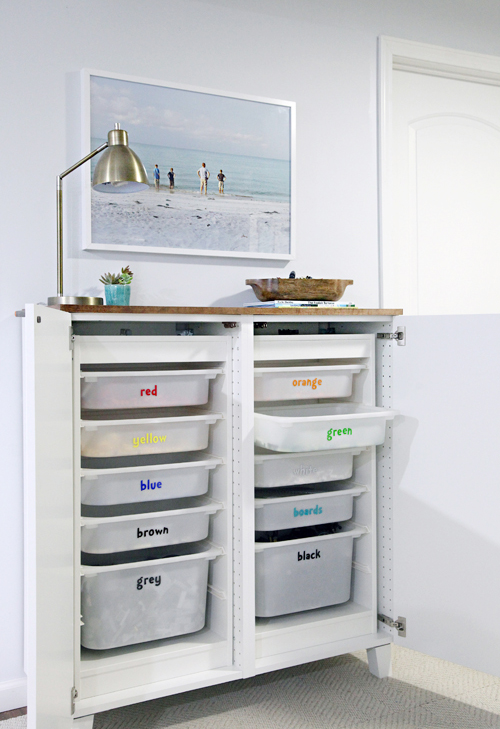 Another colour coding system is to put coloured name labels on your kids' toy storage. Pullout drawers and tubs with colour labels make it much more organised and easier to put away. 
 3. Toy Cars, Trucks, and Trains: Display Them!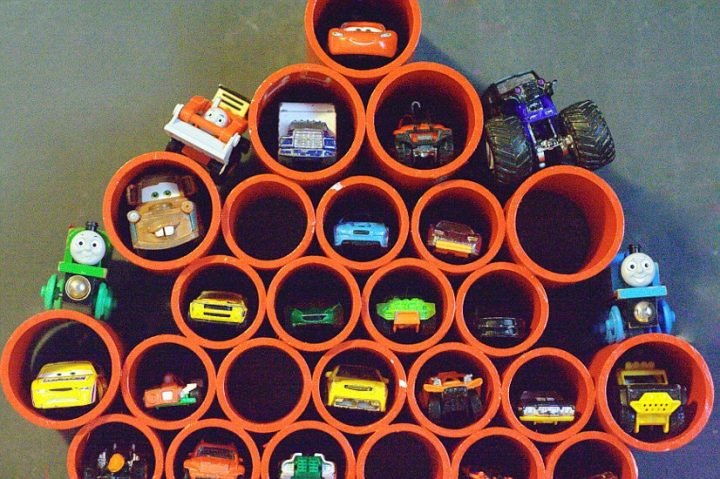 Build a toy car garage to showcase and organise their collection. Have one slot for every car, train, or truck. Tell your kids to park their toys when they're done playing. They'll be happy to put them back where they belong because you'll have made packing away fun.
Incorporate kids' toy cars, trucks, and trains in their room by displaying their collections on shelves. Make it fun and creative by repurposing an old tire into a toy car storage.
4. Mixed Toys: Store in Bags, Baskets, and Crates!
Bags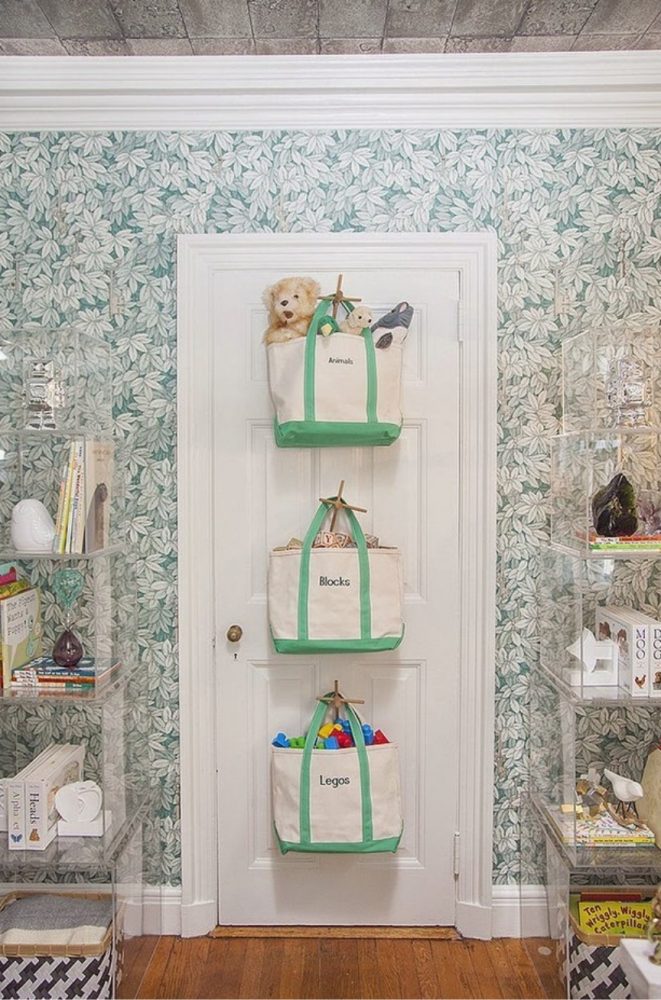 When you're short on shelves and drawers, make use of the door to hang some bags to use as kids' toy storage. Beach bags or tote bags are perfect storage containers for kids' toys!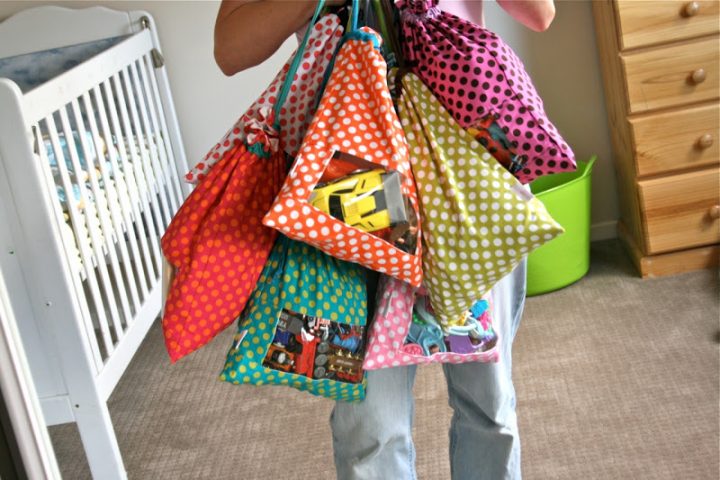 How about these drawstring storage bags for toys? Stuff the toys in and hang them on the wall. The peekaboo detail on each bag makes it easy for Mums and kids to grab the bag they want. Genius!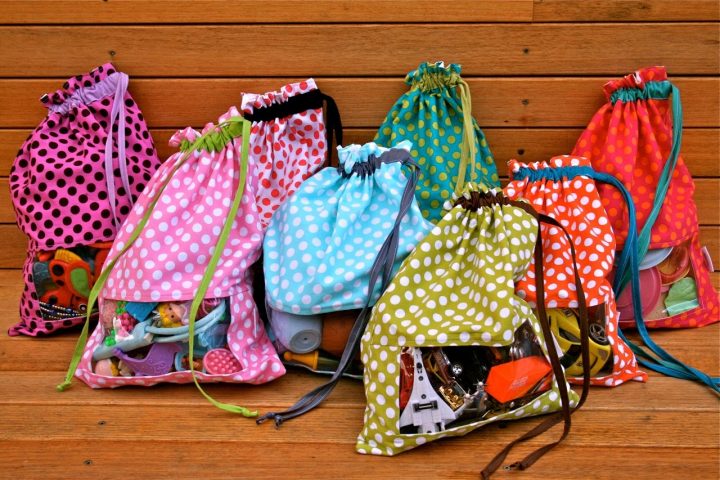 Baskets
How's this for a kids' toy organiser?! Keep the kids' toy clutter tucked away in each basket. No mess in sight! It's magic! Add a label to each basket to know what each one holds.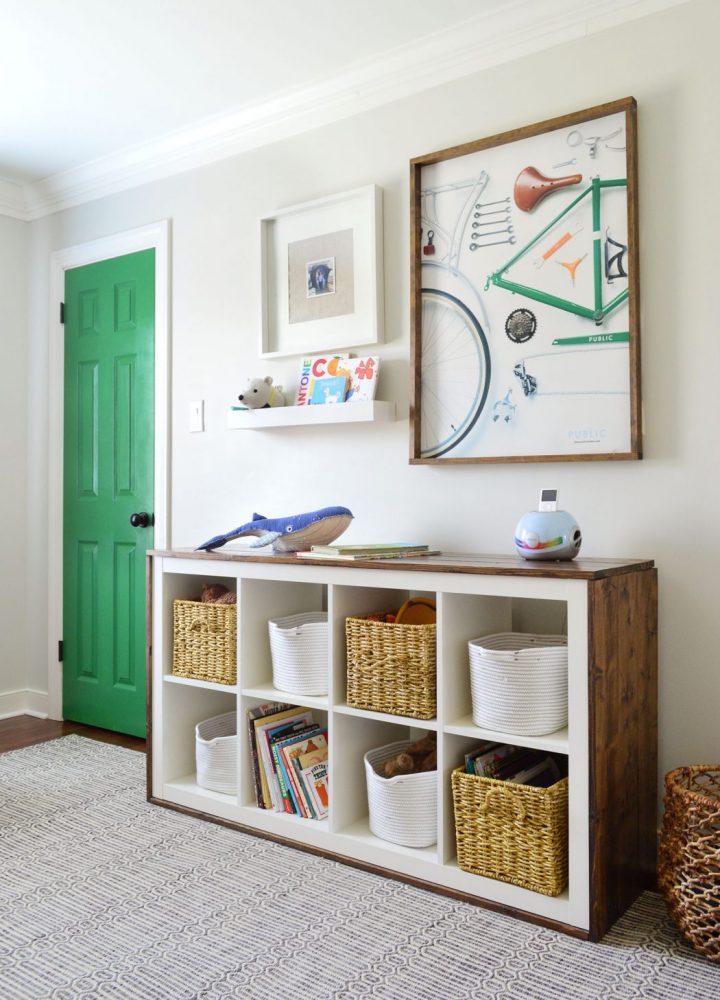 Alternate your basket & tub colours and styles to help you identify what's inside of them more easily.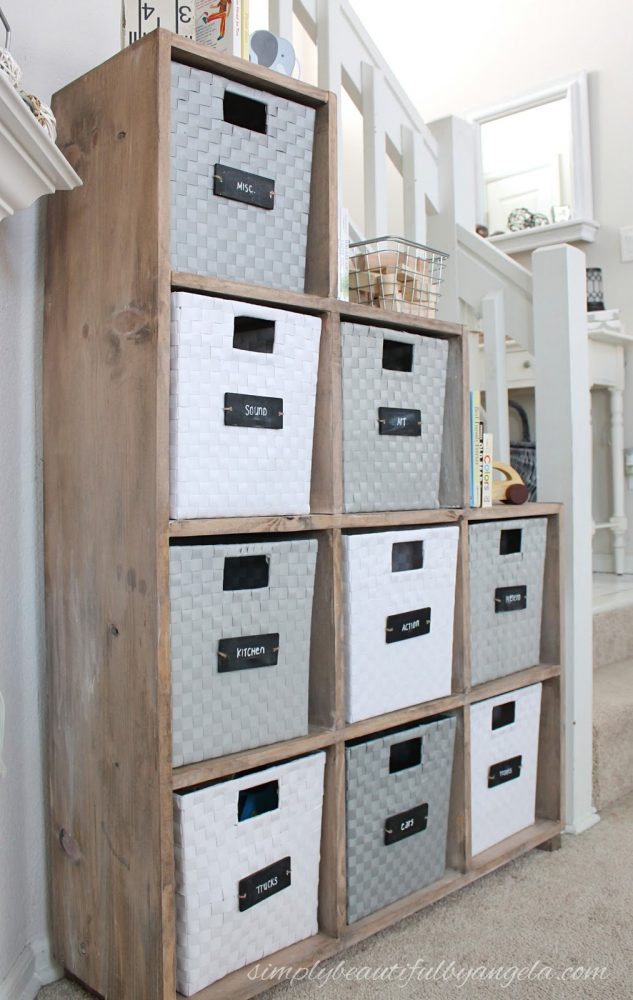 Keep your toy organisation properly labelled to make it easier for your kids to know where to put what. We recommend chalkboard labels as a reusable option. Just write, wipe & write again. They're a clever little investment. 
Crates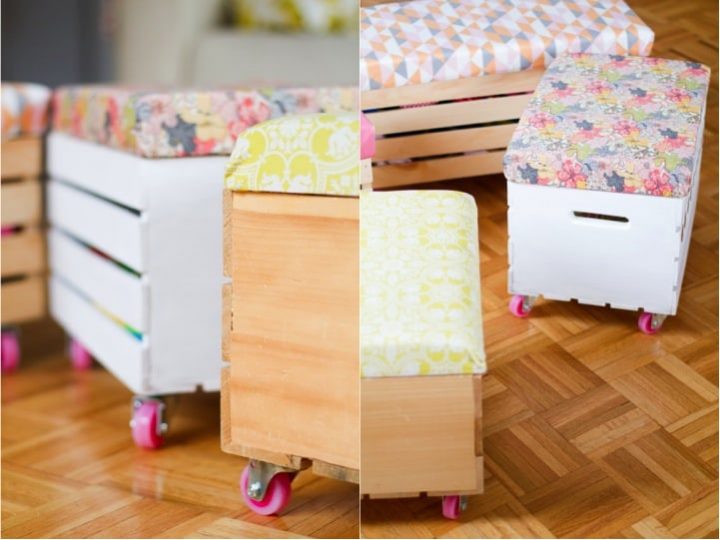 Make use of wooden crates with double function or purpose. This wooden crate-turned chair with wheels has toys inside. Not only do these look great in their rooms but they're also a clever toy storage idea that hides away mess in an instant!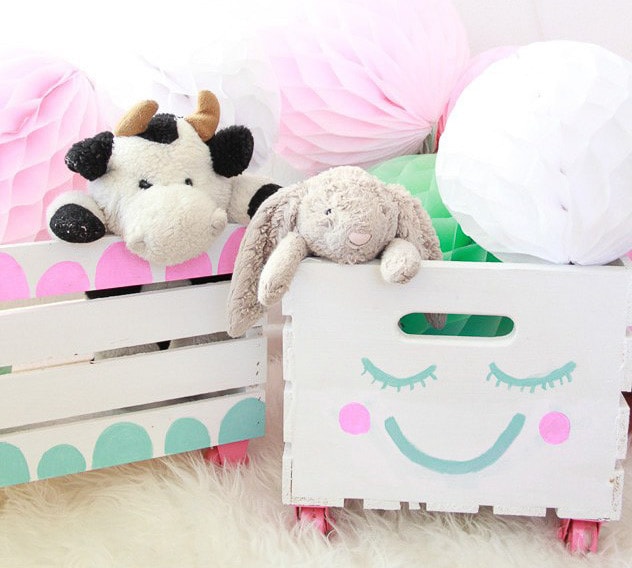 Searching For More Storage Ideas?
We've got more home organisation tips and inspiration in our article, Organisation Perfection. Level up your organisational skills & teach your kids to be more independent too! Check out this full article on Colour Coding and Labelling.
Want Labels For Your DIY Kids Toy Storage?
If you've created some of our DIY Kids Toy Storage Ideas, you'll want to have labels on them too! We've got chalkboard labels for your crates, shelves, tubs & more. We've also got some tub labels for your smaller containers like jars, baskets, and those recycled boxes. And if you've saved some space because of these clever storage ideas,  you can decorate it with our wall decals and wall signs. Perfect for kids' nooks and corners! The best part? These are all made in Australia and shipped super fast! You and your kids will love them!