Next time you cook dinner and find some old potatoes that need to be thrown out – keep them and have some fun using them as a stamp. Here are some creative ways with a potato!
1. Watermelon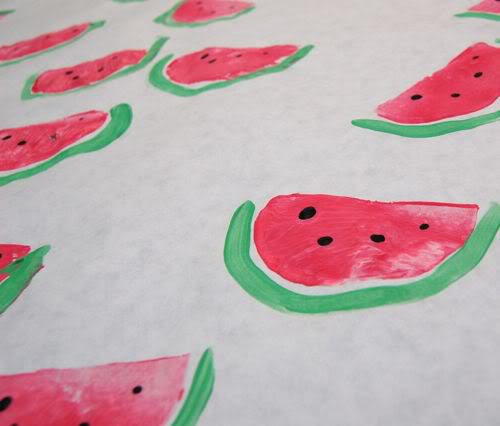 Watermelons are all the rage right now! Make your own watermelon potato stamp and decorate away!
2. Panda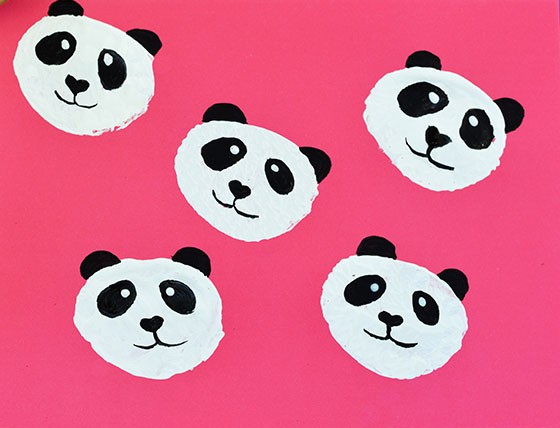 This panda potato stamp is so cute. What other animal faces can you think of doing?
3. Penguin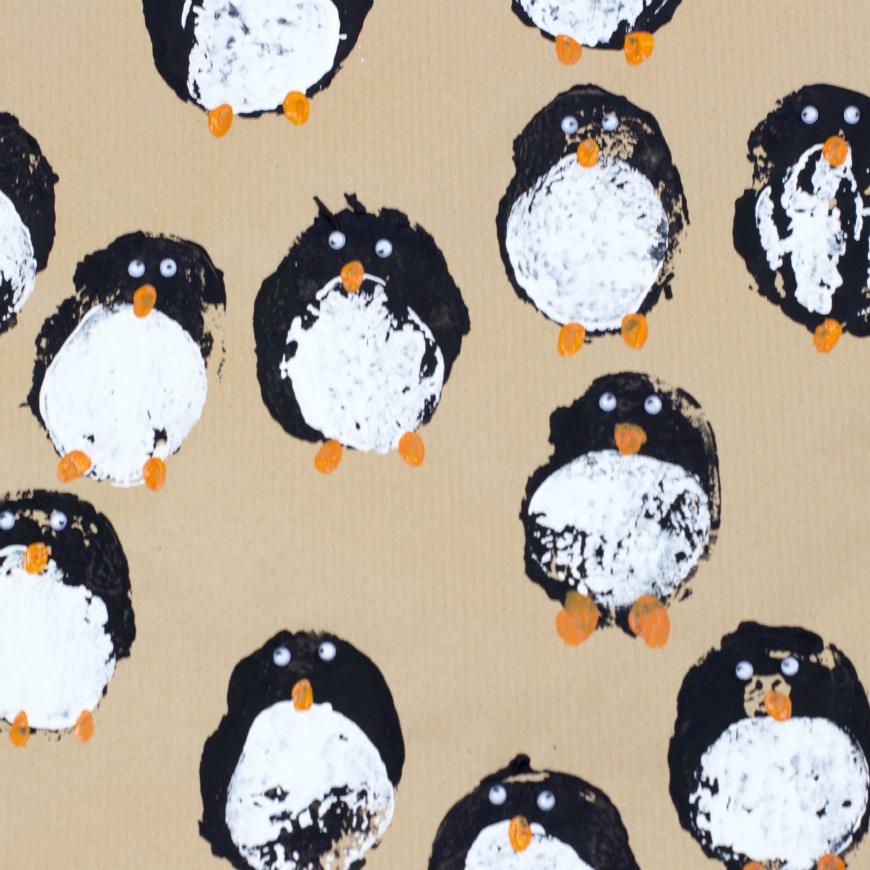 Using 2 sizes of potatoes, you can make this gorgeous penguin. Don't forget to add the googly eyes!
4. Monsters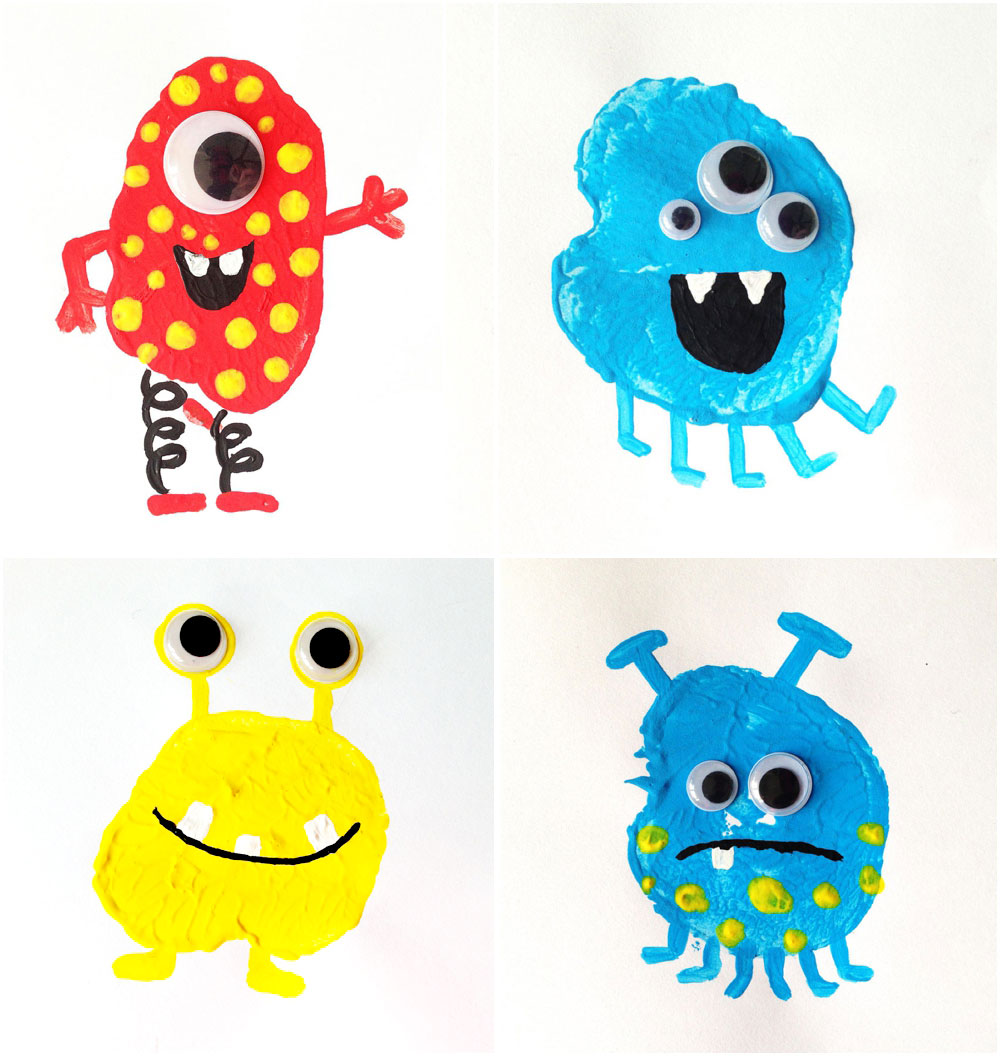 Let your kid's imagination run wild and get them to create some monsters out of odd shaped potatoes.
5. Simple Shapes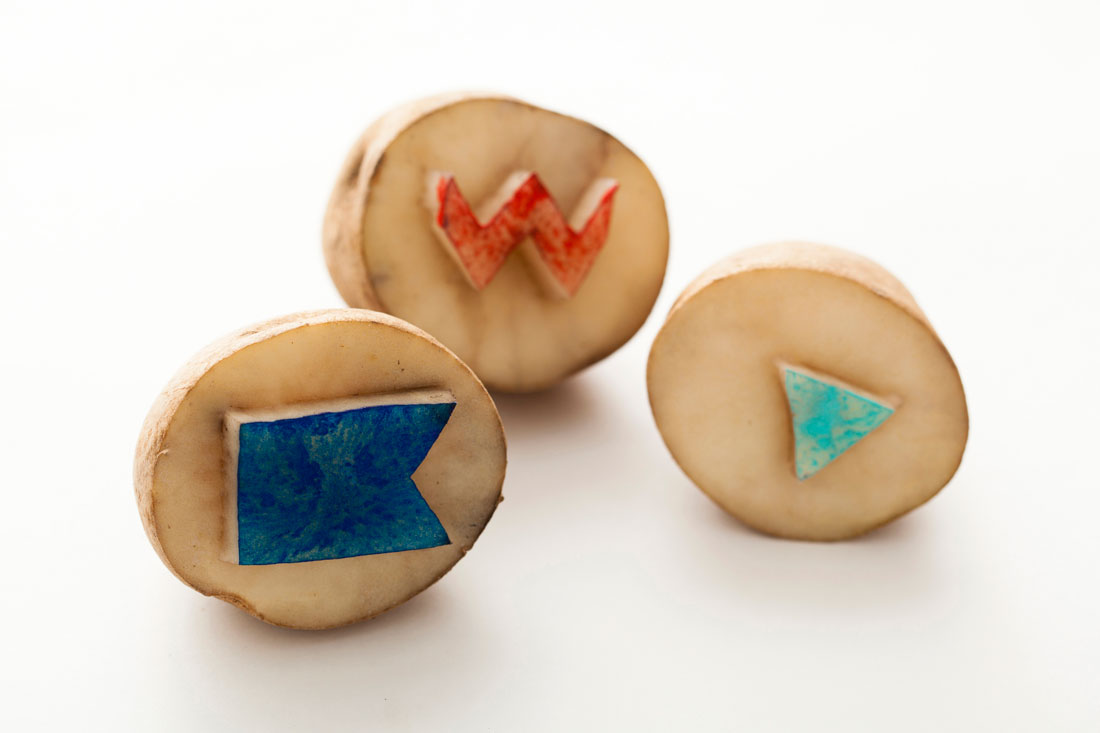 Come up with your own simple shapes and make repeat patterns with them. These shapes were used in repeat patterns to make some wrapping paper.
6. Triangles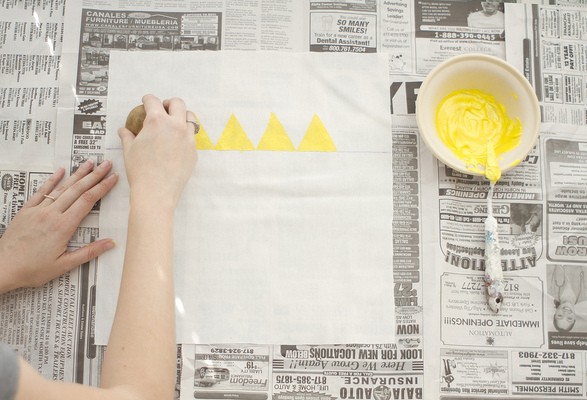 Here is a nifty tutorial on how to make your own geometric triangle tote bag. Have fun!
7. Fruit & Veg Apron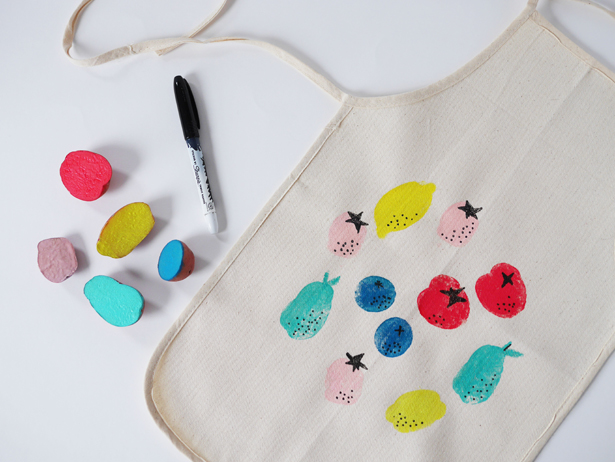 Make custom gifts for friends & family. Can you think of someone who might like this apron with fruit & veg?…

8. Pineapple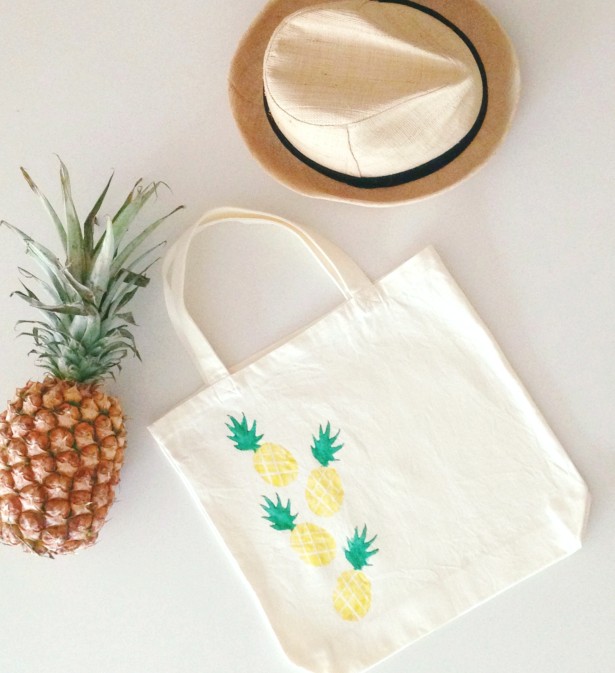 Or this pineapple tote?
9. Easter Eggs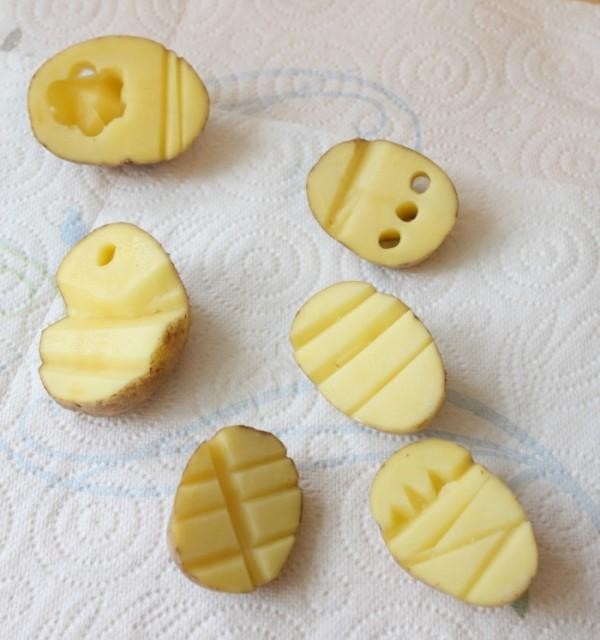 Little ones will love to mix and match colours to make some colourful Easter egg potato stamps.
10. Christmas Stamps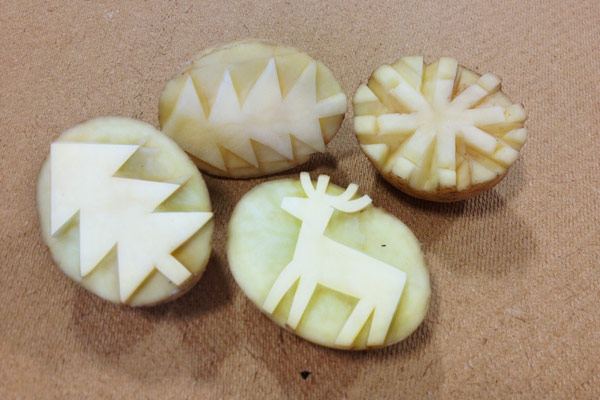 Make cards, wrapping paper and print gifts with Christmas themed potato stamps.
11. Cross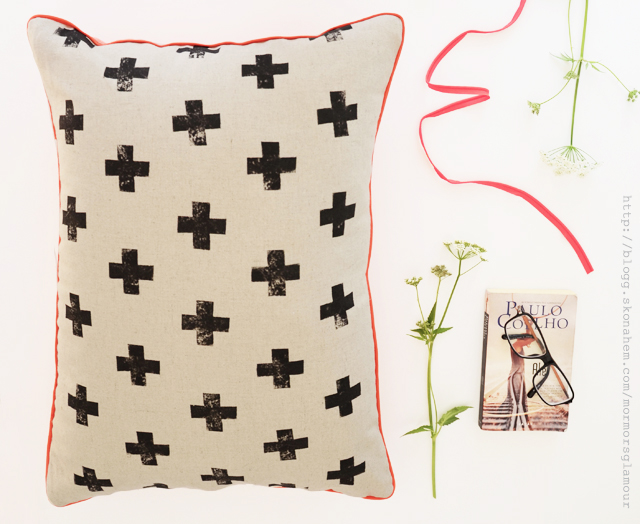 Stay on trend and keep up with current designs by 'doing it yourself', like this cross potato stamp …
12. Cloud
And with this cute cloud potato stamp.
13. Feather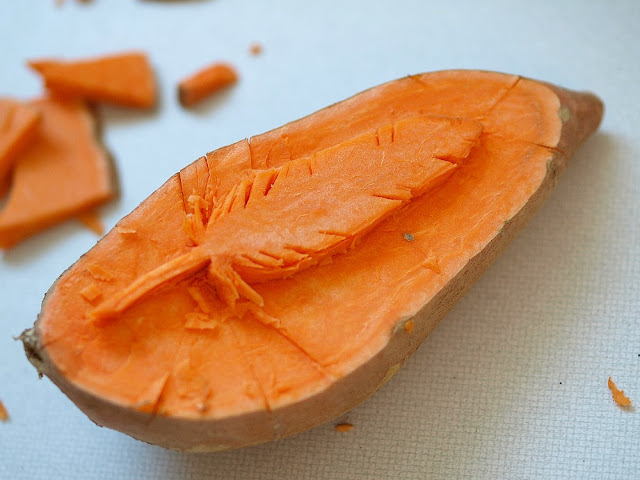 You are also not limited to potatoes. Try using a sweet potato to carve out longer designs like this feather.
14. Celery Stamp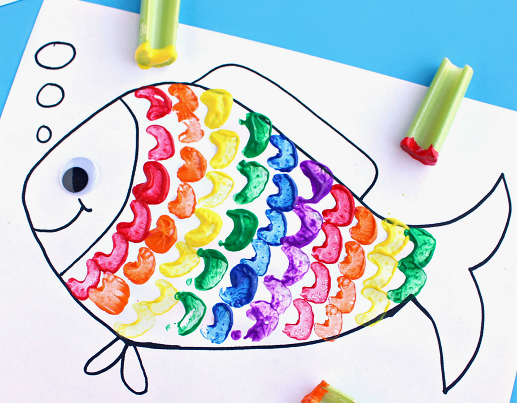 I had to include this one in! Little ones would love to recreate this beautiful celery stamped fish.
I hope you have enjoyed this shortlist of ideas for potato stamping. Which one will you try and do? Don't forget to share it with us!