ANZAC Day Craft – Poppy Printable
Anzac Day,Printables,anzac day activity,anzac day craft,craft for kids,kids craft

ANZAC Day Craft For Kids
Looking for ANZAC Day craft ideas to do with your little ones? Check out our free ANZAC Day poppy printable, perfect to help commemorate the day with your kids. All you'll need is some scissors, colouring pencils or markers and glue. 
Scroll to the bottom of this post to download your free printable.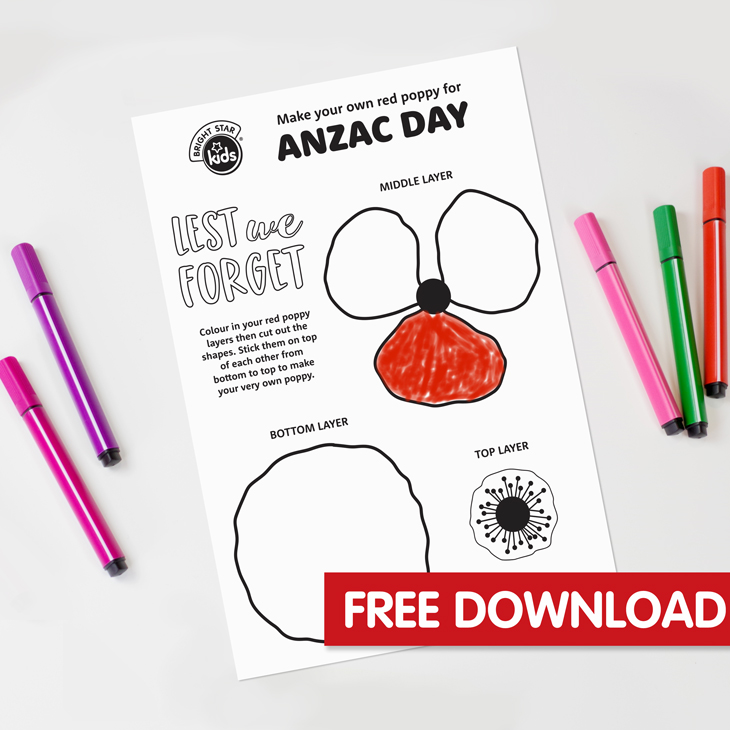 For more activities to commemorate the day with your family, be sure to have a look at our ANZAC Day Craft & Food Ideas. 
Kids Educational Resources
Don't forget to check out our incredible educational range that will be printed especially for you and delivered straight to your door. We also have name labels for kids that are waterproof & stay stuck all year. Each pack has all the school labels you'll need, including pencil labels and clothing labels.