Craft Room Storage Ideas That Are Inspo-Worthy
These craft room storage ideas are sure to keep all your crafting essentials organised no matter what space you have. An organised and nicely decorated craft room can also help you be more productive, creative and give you a sense of calm, so you can just craft away all day if you want to.
1. Bright Yellow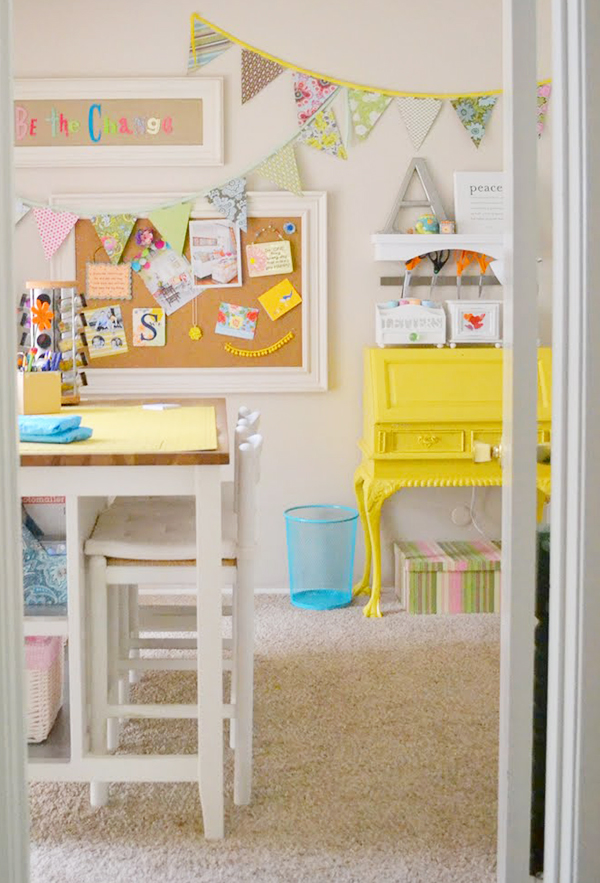 I love the pops of bright yellow in this craft room. Perfect storage colour to brighten your day. Hang your crafts with touches of yellow too! It's a pretty cute way of adding spunk to your room.
2. Splash of Blue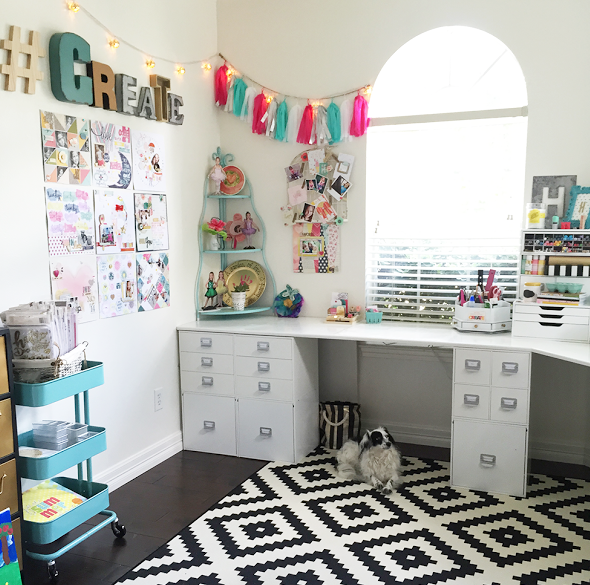 Creating a craft room in your home? Decorate and style your craft room with your favourite colour. In this case, splashes of blue are found in craft room storage ideas like the trolley and desk shelf. Totally livens up this room. Adding a patterned rug gives it an eye-catching detail too!
3. Craft Closet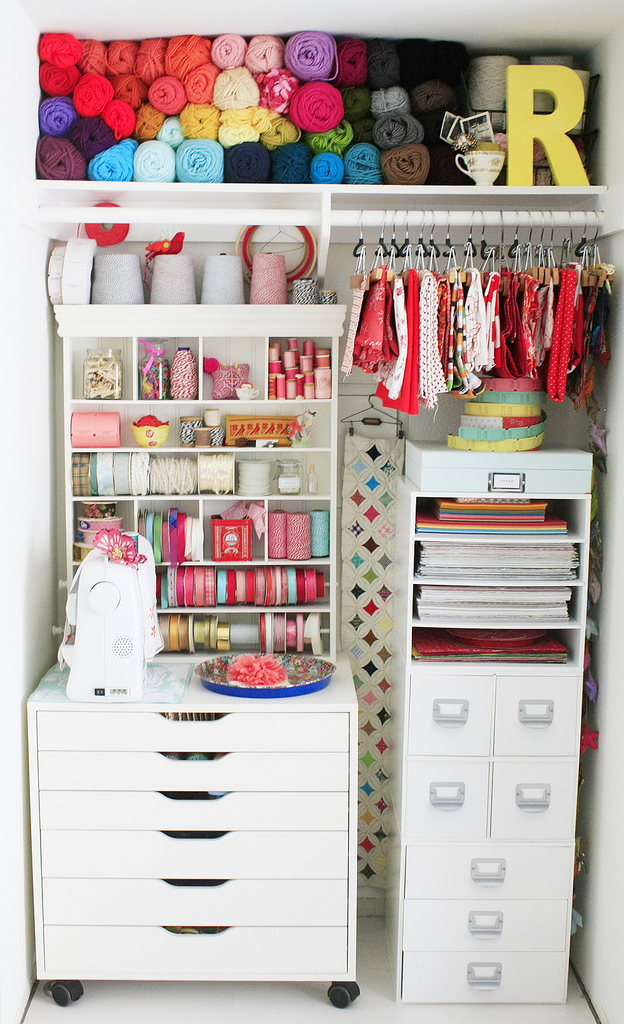 Transform a closet into a craft room storage and give everything a home so that it's always neat and organised. Isn't this a clever space saver idea?
4. The Feature Cabinet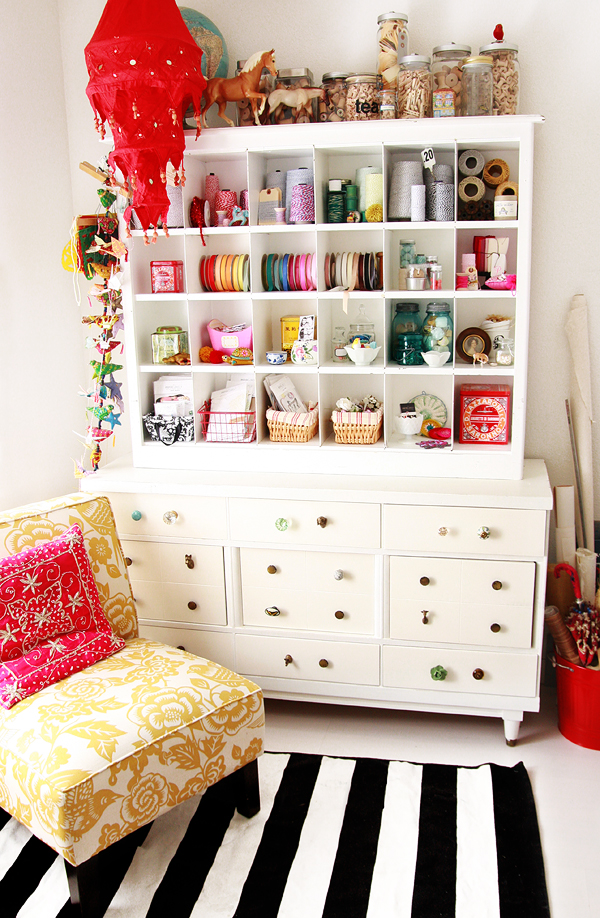 Display your craft supplies in a grid shelving unit. It's craft room furniture that makes a great background for beautiful candid not so candid photoshoot at home.
5. Cute and Colourful Craft Room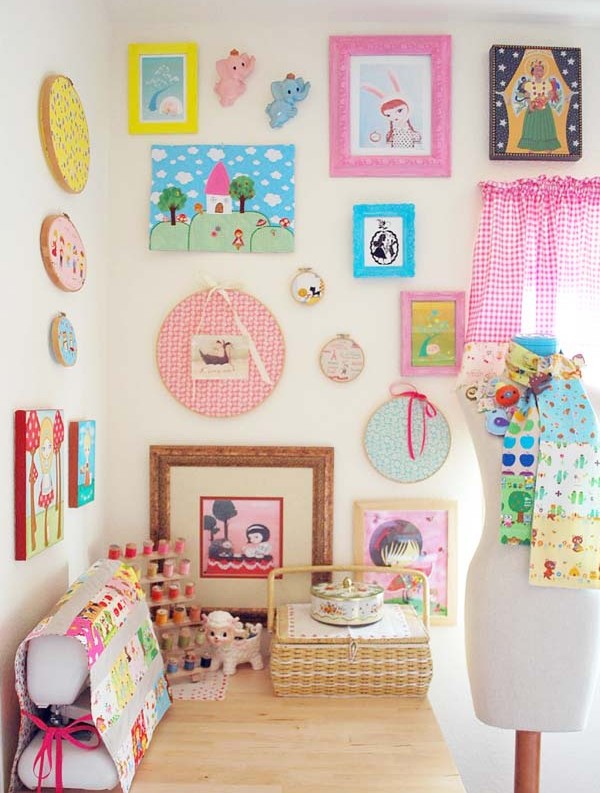 Have these cool room crafts on display for unique wall art in your craft room. The perfect way to showcase your arts & crafts. Still, got a blank space on your wall? Make more crafts and put them up!

6. The Space Under the Stairs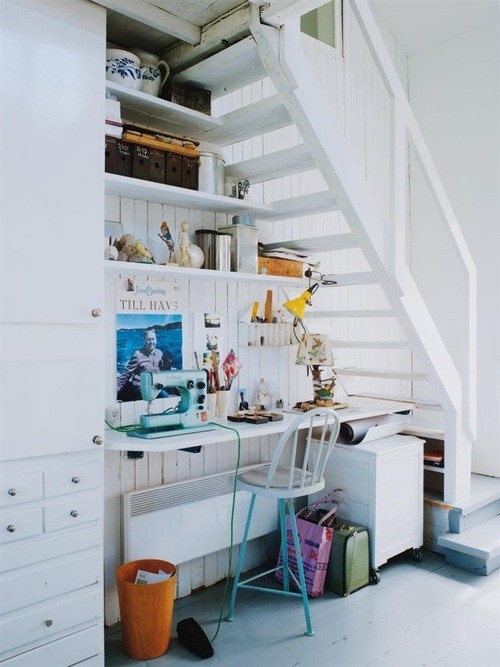 Here's one of those sewing craft room design ideas that might just be perfect for you when you don't have enough space! Use the area underneath your stairs. Add a mini craft cabinet, craft table and a small chair to make crafting more space-efficient for you. No space left unnoticed here!
7. Multi-use Craft Space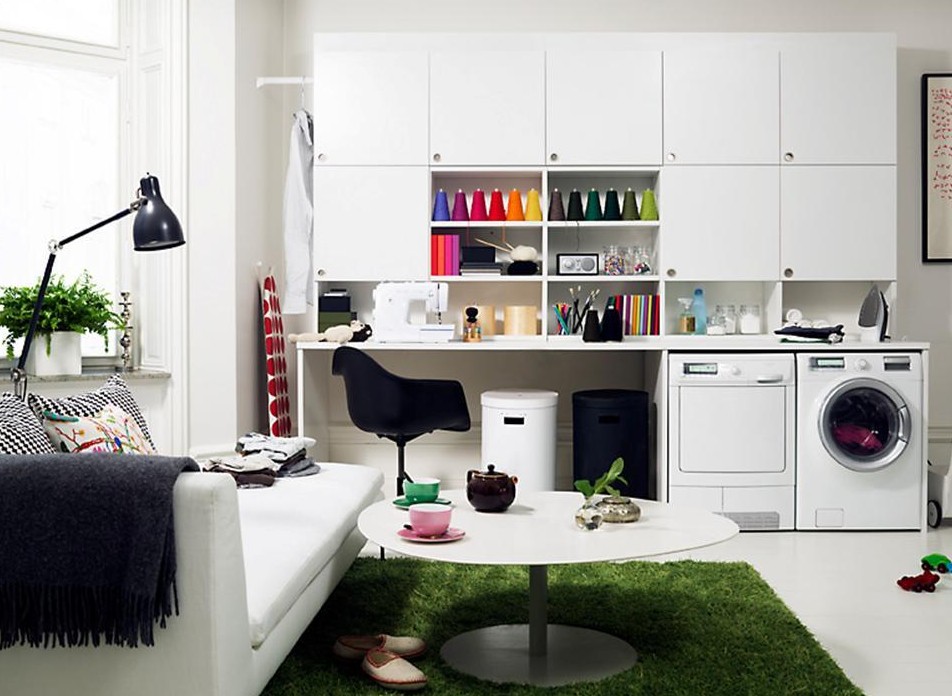 When you've got a limited space at home, all you need is a craft room workstation that lets you get all the work and chores done in one area. It may be teeny-tiny, but it definitely does the job! Choose your furniture wisely so you can organise all of your crafting essentials while it functions for other tasks as well.
8. Sewing and Office Room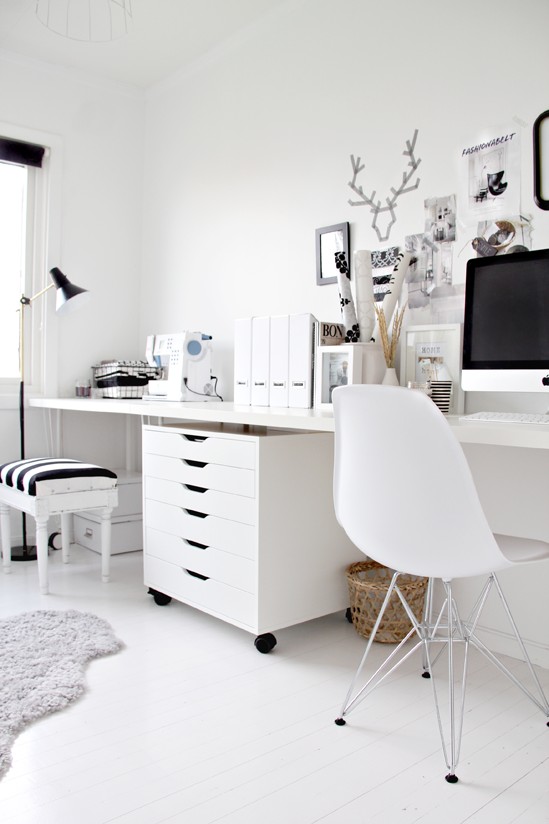 The perfect craft room allows you to maximise your use of space even for two different things that you do at home. This is a sewing and office room that utilises a long table to serve its two functions without sacrificing style.
9. Monochromatic Room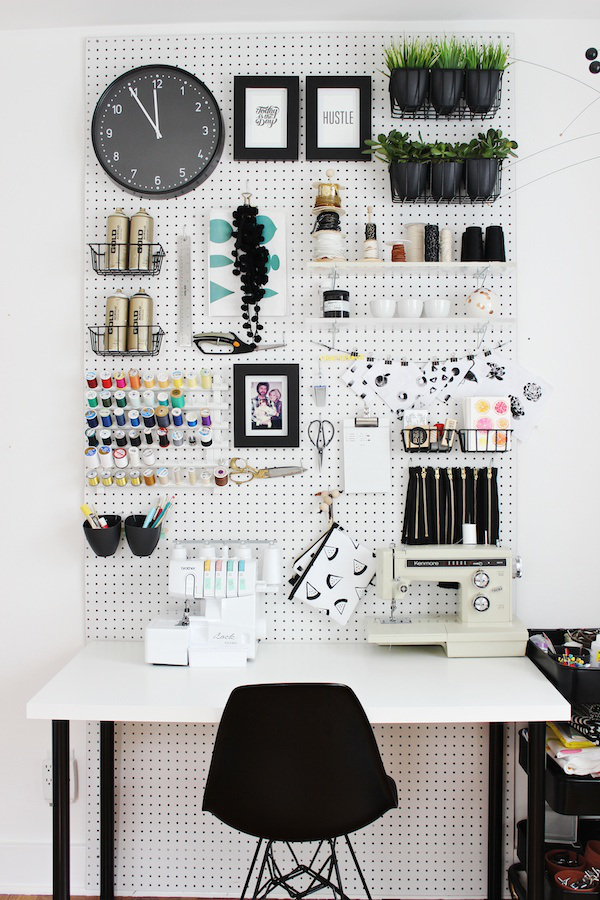 Gather your craft supplies with this monochromatic craft room pegboard DIY. It's a neat way of displaying your crafting tools and other essentials. Super convenient as you just grab and craft away. Everything is within your reach!
10. Chalkwall Room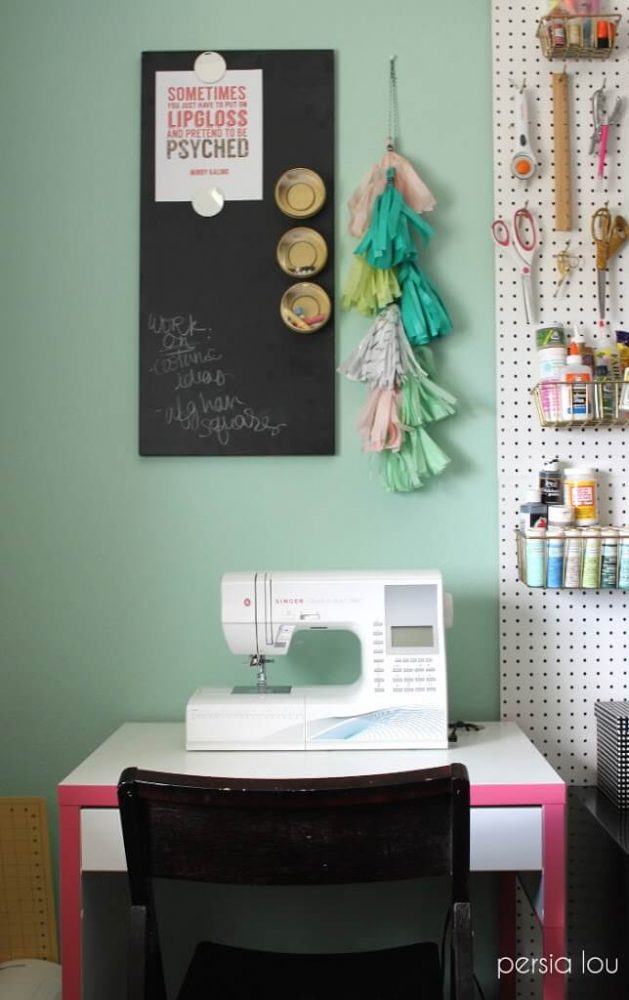 Wondering how to organise a craft room while making it functionally chic? Put up a pegboard and chalkboard to help you stay organised with your schedule and crafting tools.
Want More Craft Room Inspo and Organising Ideas?
Check out our articles on Craft Room Ideas and Organisation Home Life Hacks for more tips and organising hacks for your craft room.
Got Your Own Craft Room Ideas?
Share your creativity. Don't forget to tag us on Facebook or Instagram – we might just feature them in one of our blogs.
Searching For Labels For Your Craft Supplies and Storage?
We've got tub labels and chalkboard stickers that you can organise for your craft room supplies with. Adding labels to your storage makes it easy to keep everything neat and organised. We've also got wall signs for that blank wall that's been needing some new vibe. It's the perfect decor idea for any crafting space! The best part? These are all made for you in Australia and shipped super fast! You're going to love them!