10 Easy Cardboard Crafts for Kids
boredom,busters,cardboard,craft,diy,easy,fun,holiday,kids
Make great use out of your spare cardboard and keep the kids entertained these holidays with our list of amazing easy cardboard crafts for kids. Let us know if you try any out, we love receiving pictures!
1. Toilet Roll Animals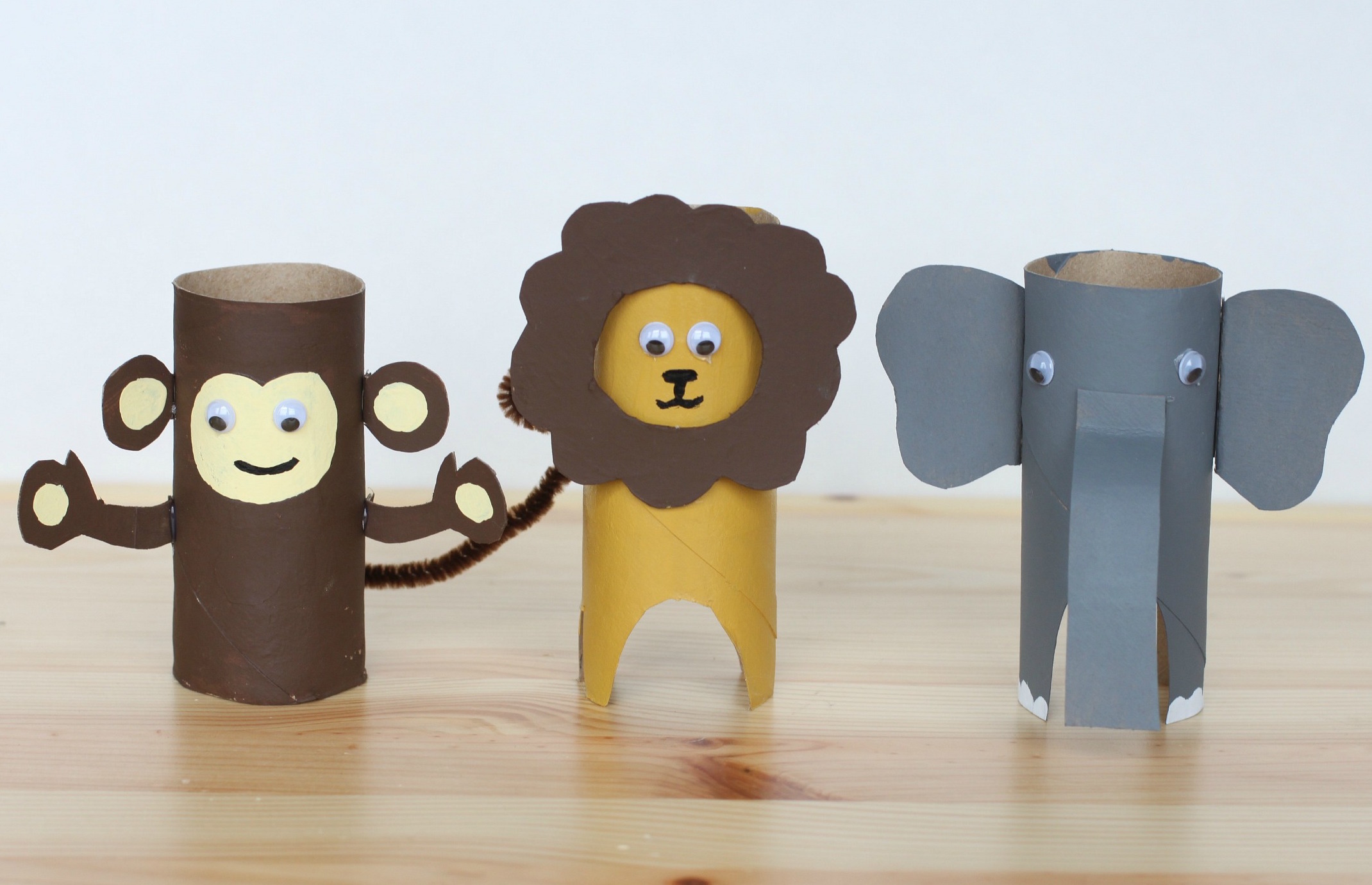 This simple craft uses recycled toilet paper rolls to make cute animals! You can use paint, paper and googly-eyes to add details to this once you get the shape right. 
2. Shoebox Foosball
This shoebox foosball table is so easy to make and will keep the kids entertained for hours! Simply paint the tips of the pegs and clip them to some wooden skewers. Make sure to cut off or cover any sharp edges for younger children.
3. Cereal Box Aquarium 

These adorable cereal box aquariums are super fun to make and look wonderful. Glue the box lid back shut and cut a window out in the front, then let the little ones decorate as much as they want!
4. Wrapping Paper Roll Swords

Re-use your leftover wrapping paper rolls with this super simple cardboard sword craft. If your kids love to paint or draw they can have lots of fun decorating these swords before play time!
5. Egg Carton Critters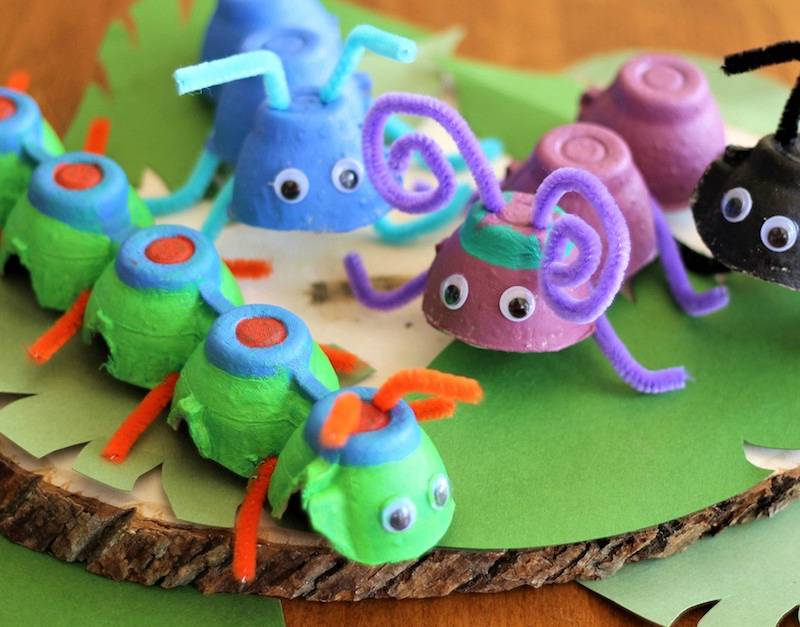 Re-use your old egg cartons with some pipe cleaners, paint and googly eyes to create these cute crawling critters. This one is perfect for anyone whose little ones are obsessed with bugs at the moment!
6. Big Box Playhouse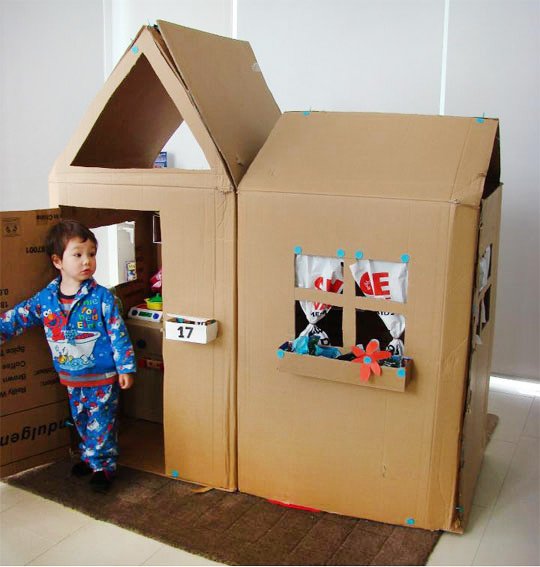 This playhouse box craft is perfect if you have any large boxes left over from the holiday period or from recent large purchases. You might have to put this majority of this house together, though your little one would love decorating and playing in it.
7. Cardboard Marble Maze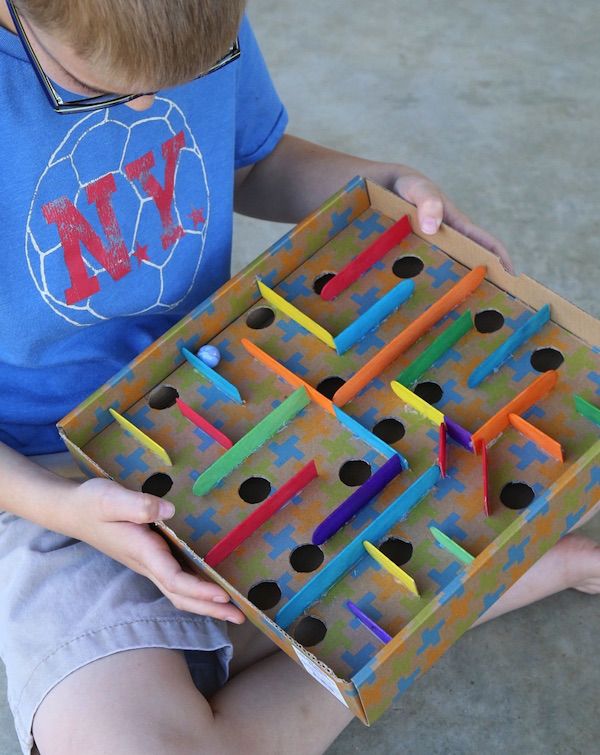 Maze games keep the kids entertained for hours as they try an guide their marble through the obstacles. You can use two stacked box lids for the base and add popsicle sticks with glue for the maze walls. Don't forget to add marble sized holes to make it even trickier! 
8. Shoe Box Dollhouse

Your little one will love creating a bedroom for their favourite doll or action figure. You can use a shoe box for the walls, thick wool for the carpet and sponges for the bedding and furniture. They're sure to love creating their own unique decorations.
9. Cardboard Marble Run

These amazing DIY marble runs are so fun to put together and make great use out of any spare box lids you might have laying around. You can customise the obstacles to be as simple or as complicated as you would prefer.
10. Milk Carton Houses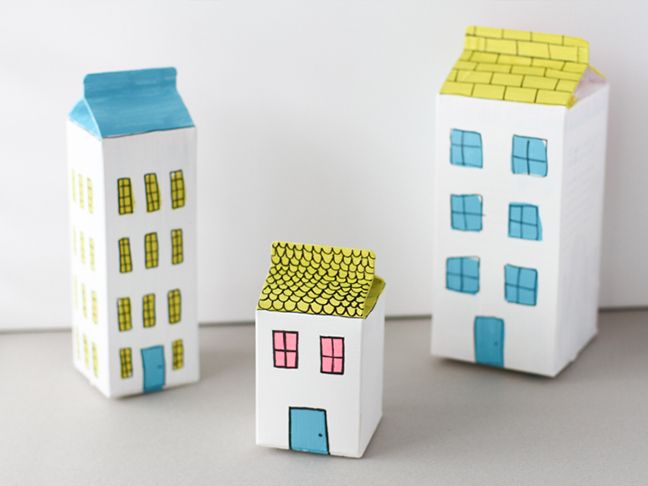 These adorable milk carton houses are super easy to make and if you have quite a few of them you can even make a town! Simply make sure the carton is clean and dry before you glue it shut, add paint and use markers for the details.
That's out list of easy cardboard crafts to help beat the holiday boredom! Please let us know if you try any of these out, we love receiving pictures!