6 Easy DIY Garlands to Make
Does a particular room in your home need a little pizzazz? Here are some easy peasy garlands you can make today!
1. Tassle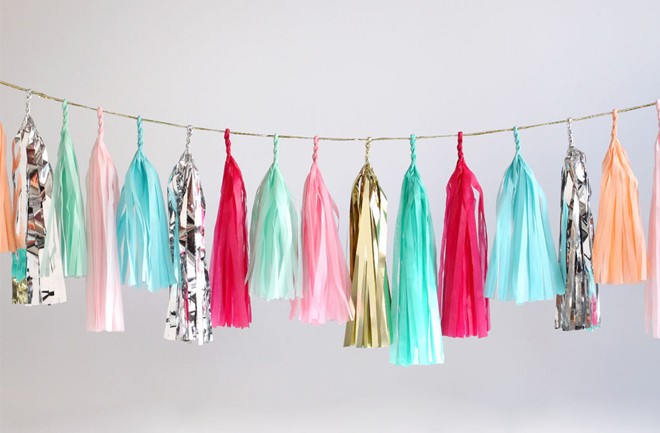 I love the combination of pastel, metallic and bold colors! This DIY tassel garland is super simple to make but is so effective in bringing some festivity into your home. 
2. Felt Ball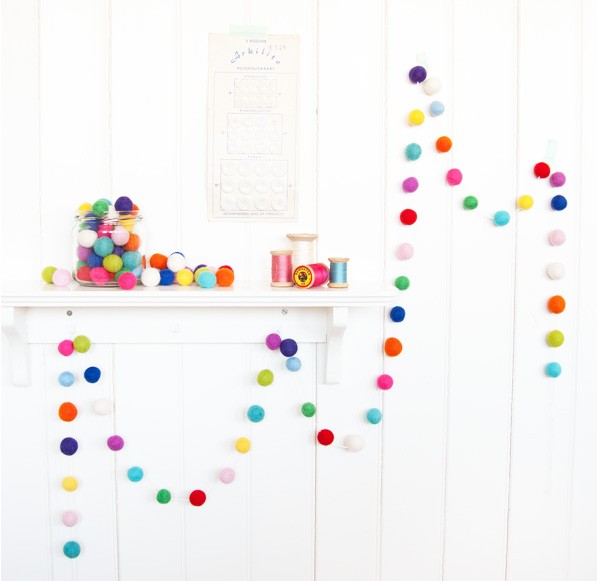 You can make a felt ball garland with felt balls or substitute them with pompom balls. Always so cute and colorful. Drape them around your mantelpiece or window frame and add some fun vibes.
3. Macrame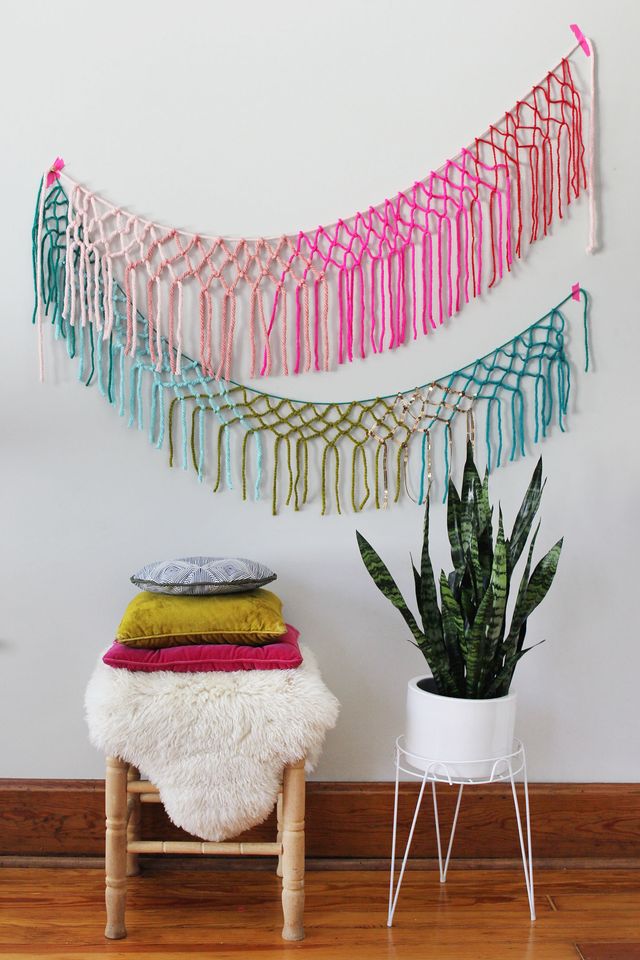 This might look complex, but the instructions are clear and easy to follow! Use your leftover wool or yarn and join the macrame craze with a macrame garland.
4. Bow Ties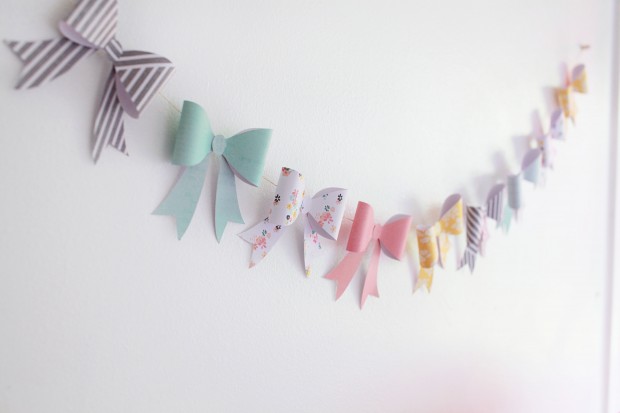 This sweet bow tie garland is made from scrapbooking sheets of color paper. Goes to show that you can decorate your house or nursery with a small budget and some creativity.
5. Felt clouds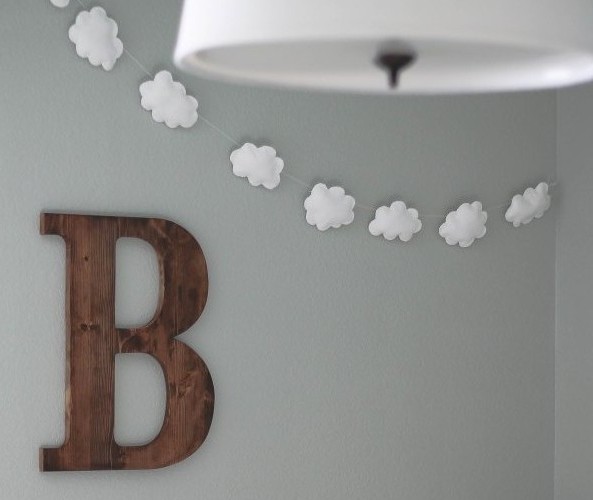 Have you seen the many cute cloud decoration items hitting the shops lately? Get in on the trend and make yourself a felt cloud garland. If you can't or don't want to sew, you can always glue the edges together instead of sewing them.
6. Paper Shapes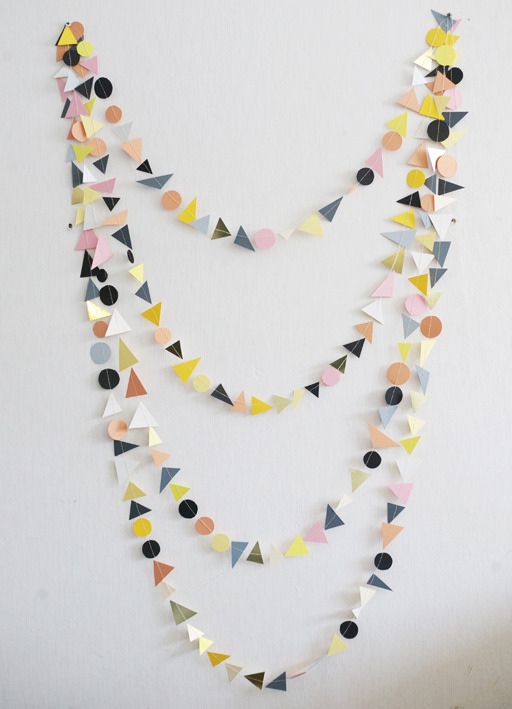 Go crazy with a paper garland by cutting out different shapes with different colors. Sew them together in a straight line & hang. Another cheap but cheerful option.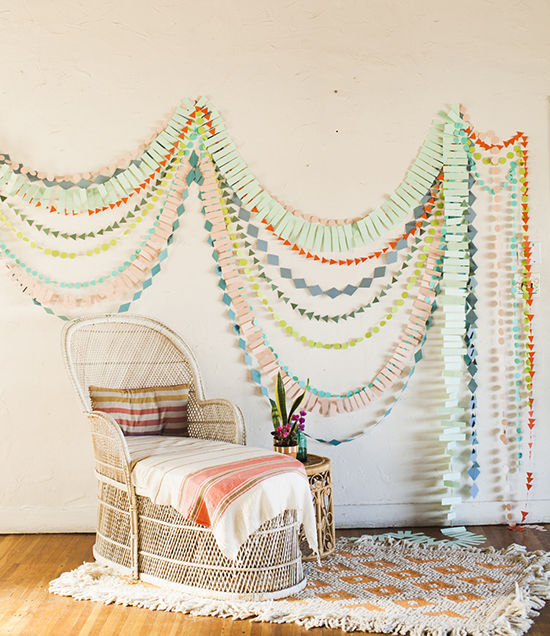 Setting up a photo booth? Simply use a paper garland backdrop to make a colorful and fun DIY option.
What kind of DIY garland are you making today? Post a pic and share it with us today.