Back to School Checklist – Free Printable
It's that time of the year again where we get to buy our kids all of the school supplies that we wished we had when we were at school. Personalised Bento Boxes, Pencil Cases & Stationery with their names on them & cute custom Backpacks… The possibilities are endless! 
What we really want…
But what are Mums & Dads really looking for when they buy school supplies? For me, it's durability & practicality. I want my kids' school stuff to last the whole year. I want zips that don't break, straps that stay stitched & lunch boxes I can throw into the dishwasher every day. I want labels that stay stuck and I want to be able to label every single item that is leaving my house & entering the world of school… I got tired of having to replace school jackets & hats. Now they're labelled and they always come home.
Where we get it…
Bright Star Kids ticks all of these boxes. The range of school supplies available is super durable, the backpacks & lunch bags are machine washable & as far as name labels go… you won't find them this durable anywhere else. If you'd like to check out Bright Star Kids' range of School Supplies that last you can check them out here.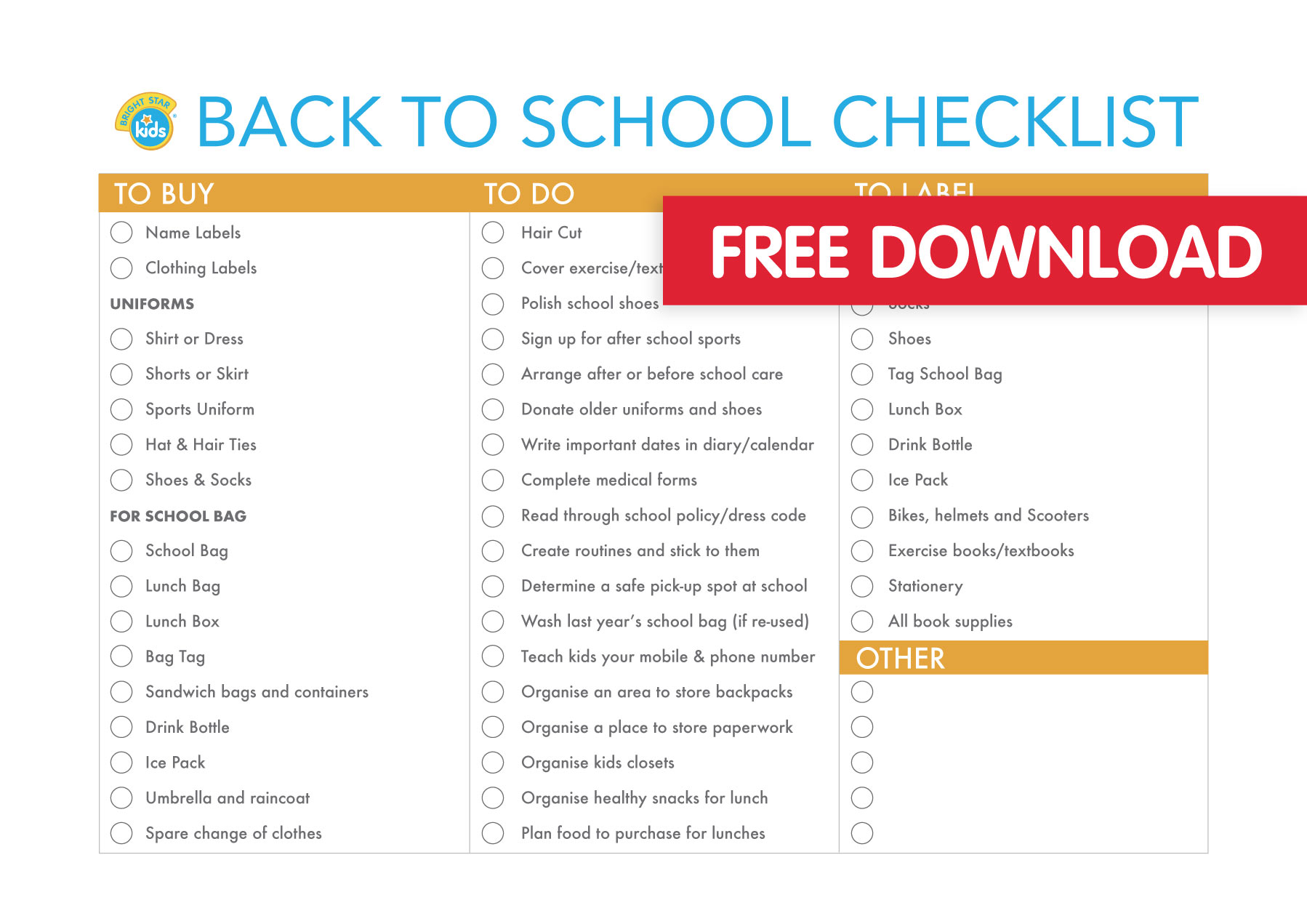 Having trouble downloading? This can happen if you have an ad-blocker installed, please disable the blocker on this page so that the printable can open in a new window for you to download. If you're still having issues, please contact sales@brightstarkids.com.au and our friendly customer service team can help!