7 Kids Dress Up Rack Ideas 
Create and organise your kids' costumes with these Kids Dress Up Rack Ideas. Let them express themselves through play and encourage them to use their imagination and creativity. It's a fun way to boost their confidence while playing and just being kids. 
1. Little Lady Lounge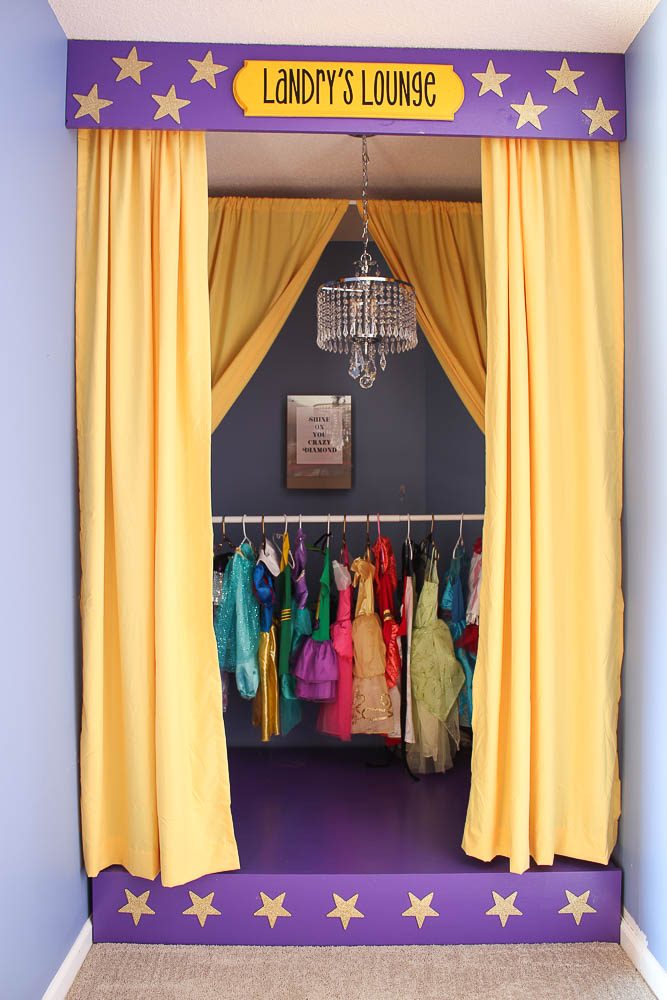 Got a corner you can turn into a lounge for dress up games for kids? With a small platform, rack and curtains, easily turn a nook into this cute DIY kids dress-up lounge.
2. Fairy Dreams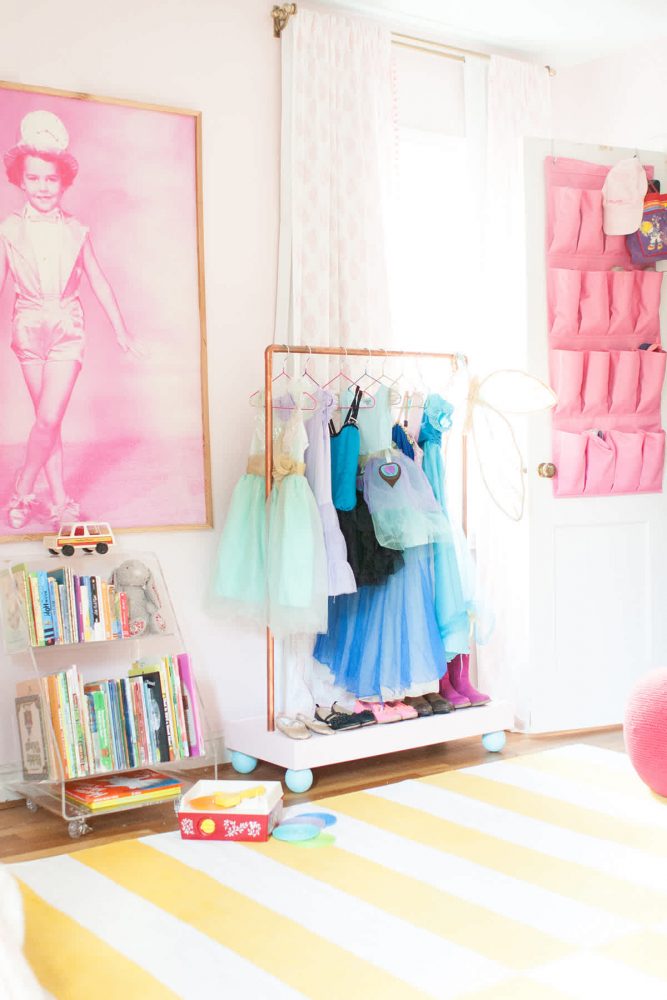 Does your kid love princess and fairies? Make this DIY clothes rack for kids dressing up with their favourite princess and fairy costumes! 
3. House of Glam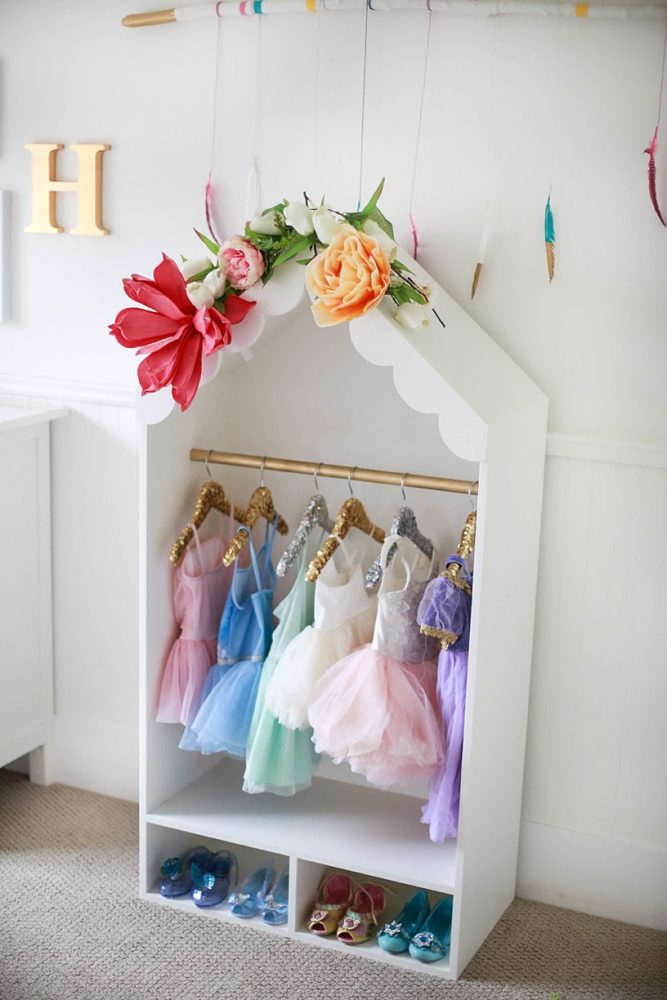 An open wardrobe for your kids dress up outfits is perfect! Decorate with some handmade flower crafts to add pretty little details.
4. Bold and Brave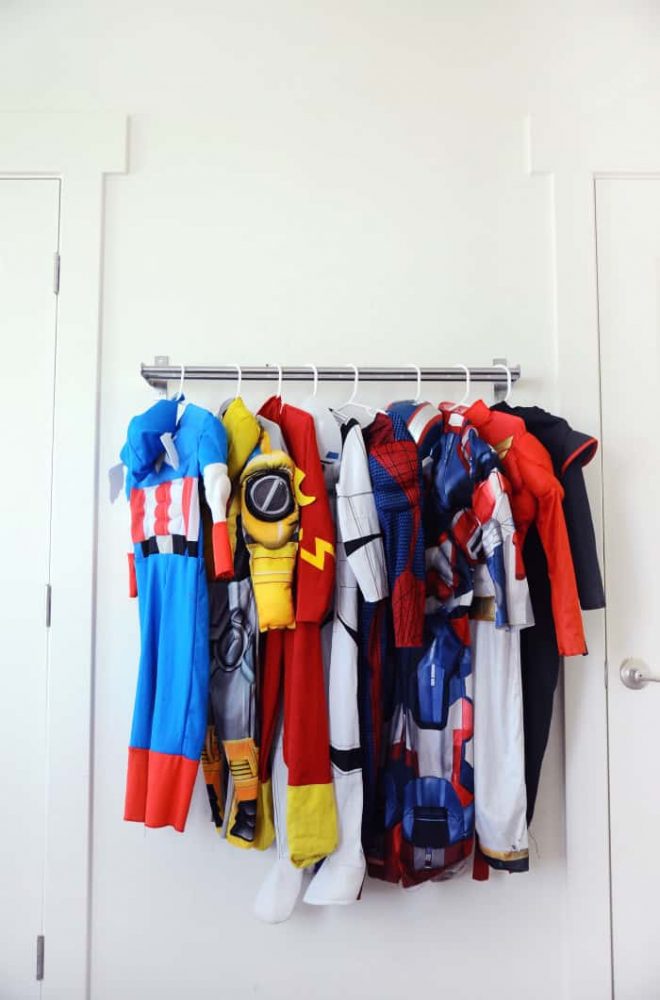 Dressing up as superheroes is one of the fun dress up games for kids. This hanging kids' dress up rail is a perfect way to display their costumes. 

5. Hero Treasure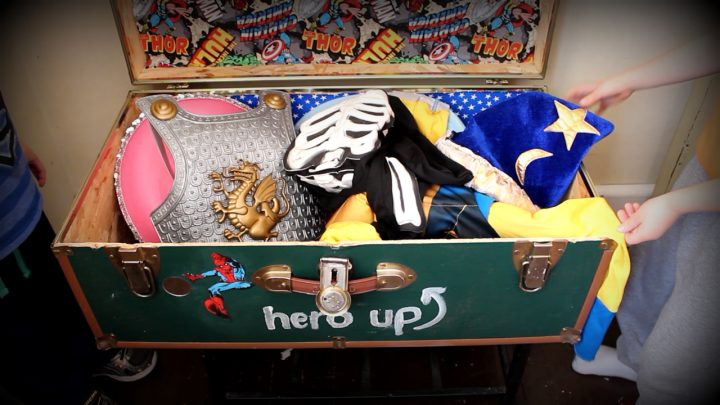 An easy kids dress up storage is this cool, vintage treasure chest that gives them easy access to different costumes any day!
6. Wonder Party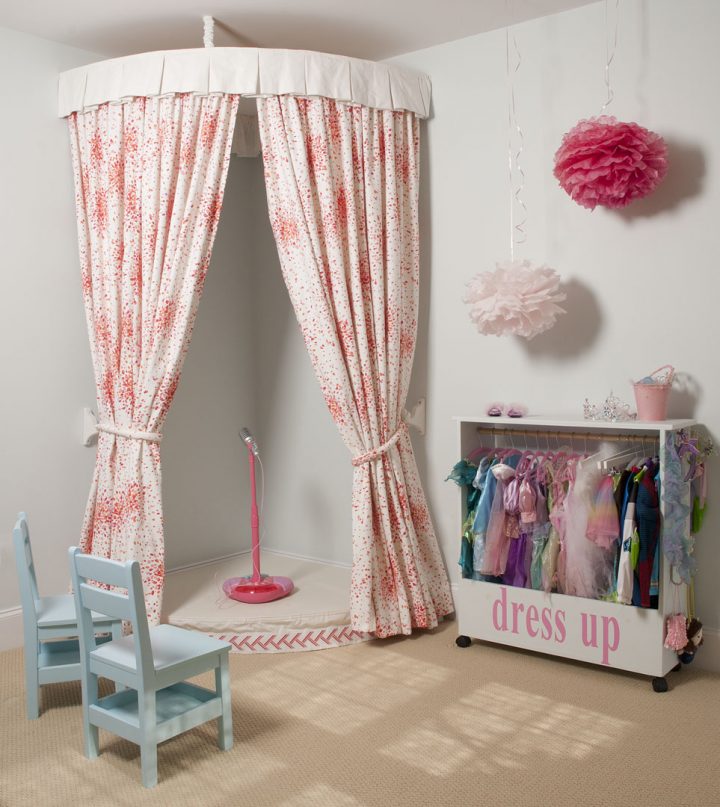 Let them have a kids dress up party with their friends as they come up with fun costumes and take up the stage to showcase their talents! Great way to develop their creativity and boost their confidence!
7. Shining Superstar
Add kids dress up accessories into their dress-up wardrobe! Encourage them to let the inner superstar shine through! Let their wardrobe imagination run wild and free! You'll be amazed at what they'll come up with. 
Want to Make Space For Your Kids Dress Up Corner?
Organise your kids room with our super clever tips! We've also got some Kids Toy Storage Ideas for you to check out so you can start decluttering and make space for your kids dress up area! 
Need Some Personalised Clothing Labels For Your Kids?
We've got you! Choose from our super cute designs you can personalise for your kids' clothing labels and shoe labels! No more mix-ups in school and even with their siblings' clothes and shoes! How about putting personalised wall stickers for that kids dress up corner? The perfect way to set the stage for play! The best part? These are all made in Australia and shipped super fast! Your kids are absolutely going to love them!