Minecraft Birthday Party
Game On: A 10-year-old's Minecraft-Themed Party 
Is your kid obsessed with Minecraft? Imagine how much they'd love a Minecraft Birthday Party! Talented Mum Rochelle of Pop The Balloon Children's Parties and Events has shared all of the details of her son's Minecraft Themed Party with us here at Bright Star Kids and we couldn't be more excited!
Her son Aidan is super obsessed with Minecraft. This party-planning Mum went next level on bringing the Minecraft world to life for Aidan and his friends. This truly is 'Party Goals'!
Check out all the Minecraft Party details below: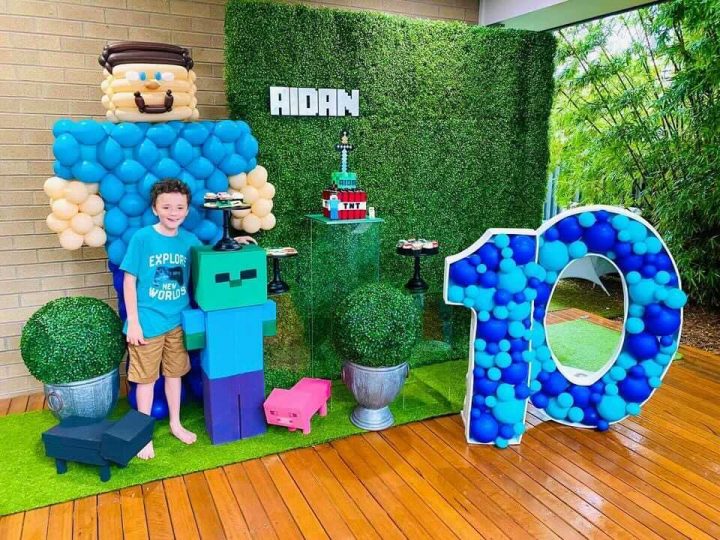 How cool is that giant Minecraft Steve balloon sculpture in the backdrop?! The longer you look at this pic, the more Minecraft party decorations you see too!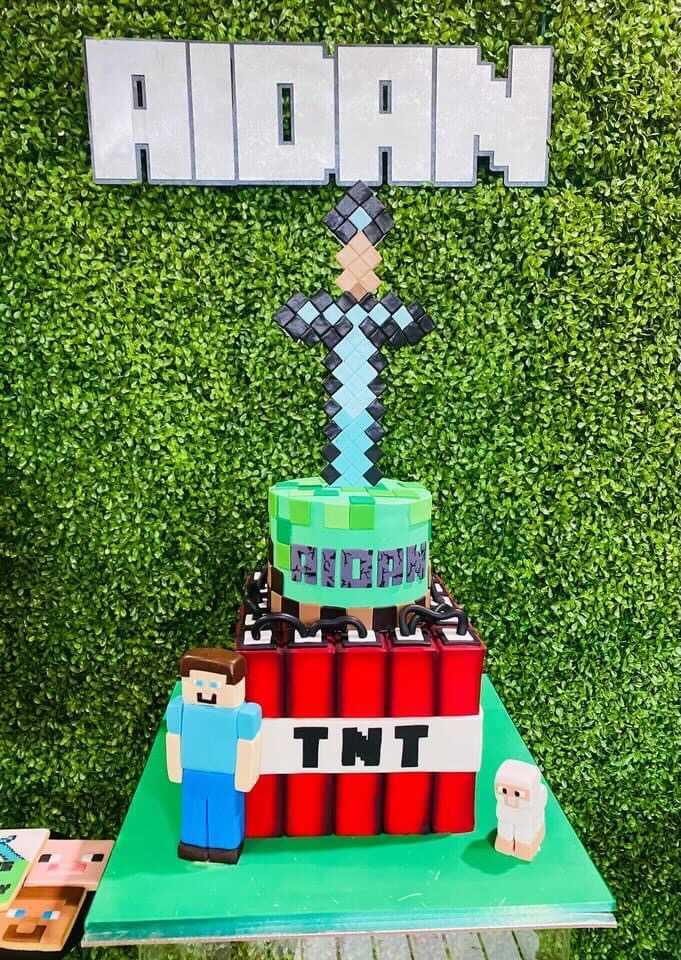 This Minecraft Birthday Cake is absolute magic!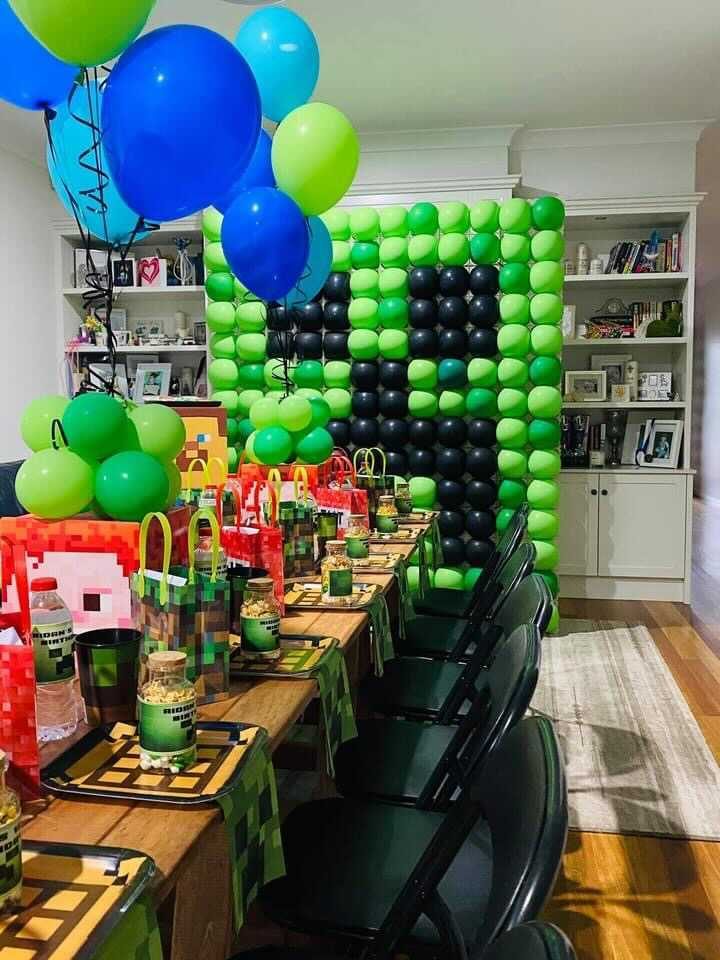 Rochelle's Minecraft table decorating ideas are just out of this world! She's got everything from Minecraft party decorations, backdrop, to those Minecraft party favours!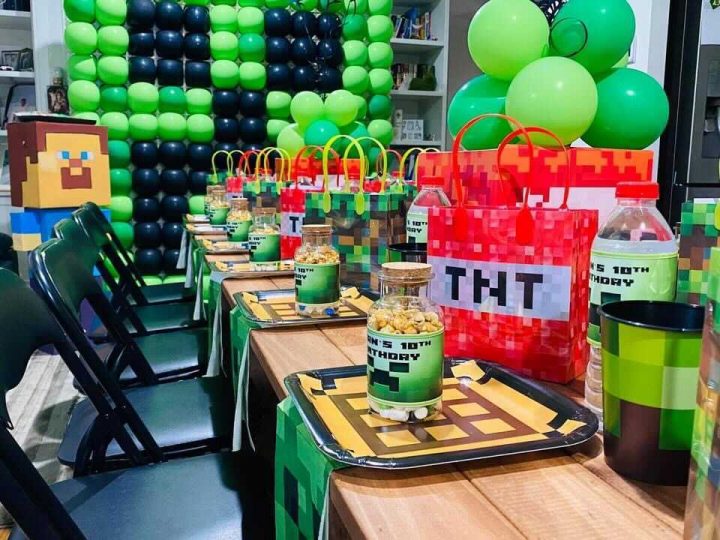 Party plates, cups and even labelled water bottles and souvenir jars with popcorn all added a little touch of 'Master Builder' to this Minecraft party.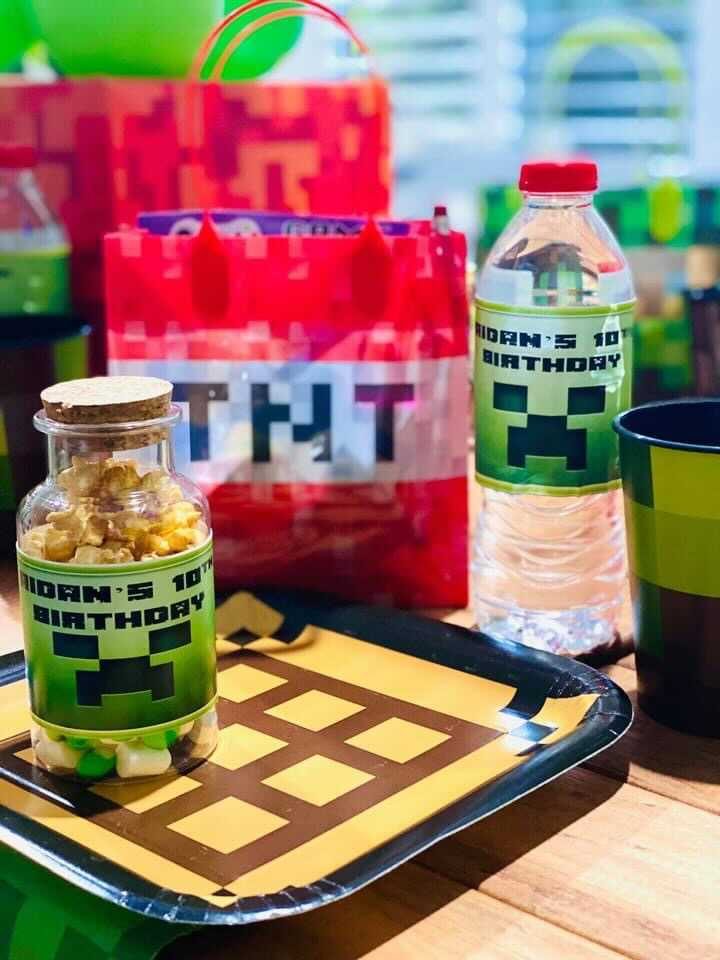 These Minecraft party supplies are incredible!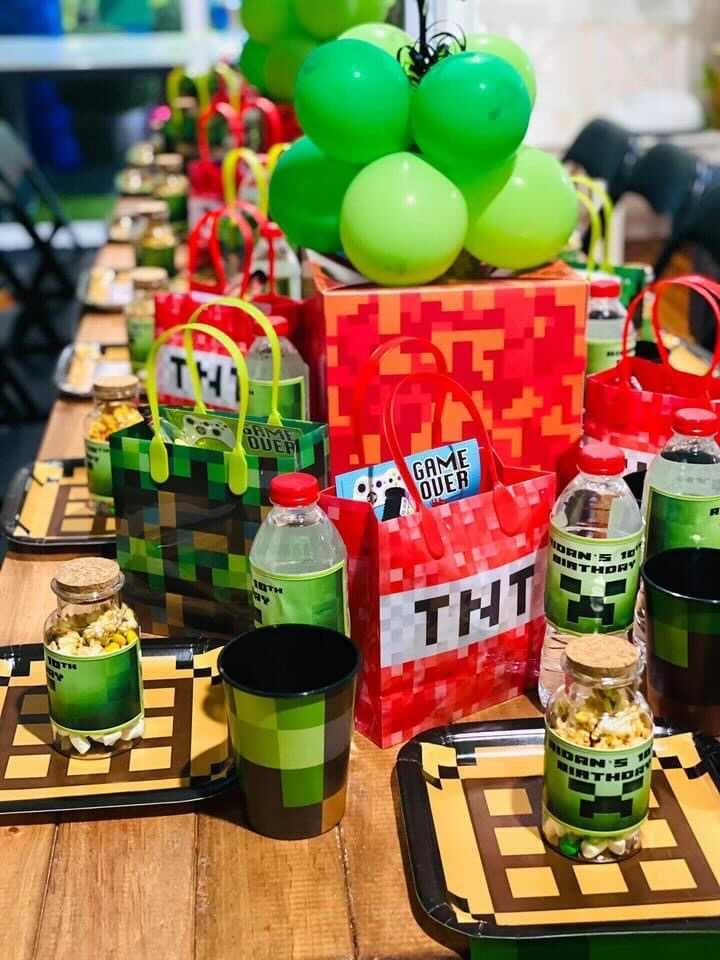 The best part? Aidan's guests got to take their Minecraft birthday party items home with them!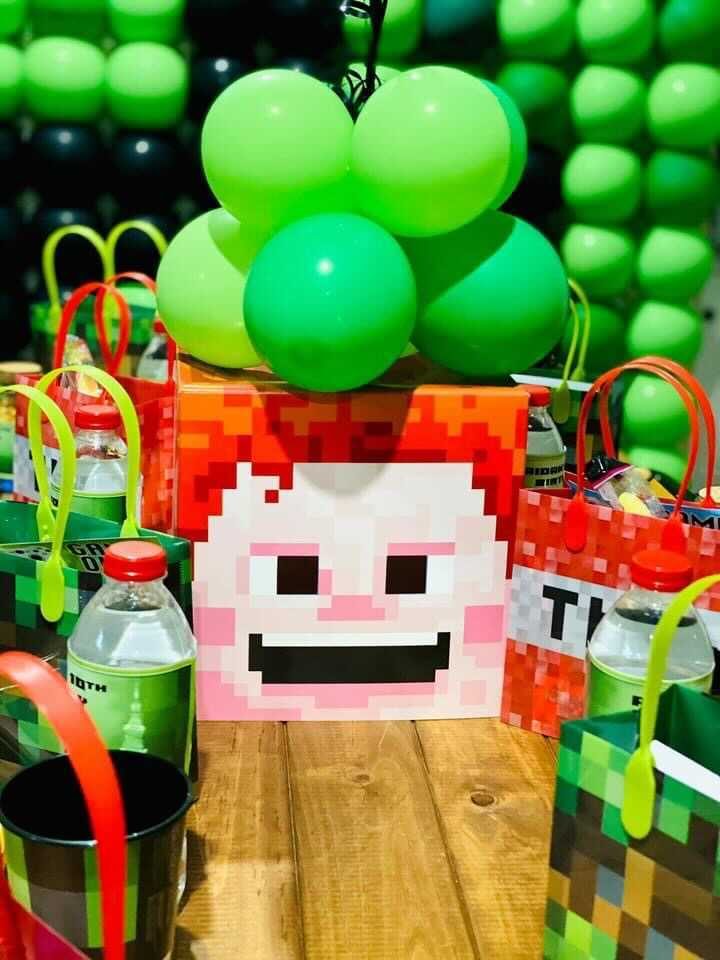 Did we mention she even supplied Minecraft party food?!
Cookies and cupcakes personalised with different Minecraft characters.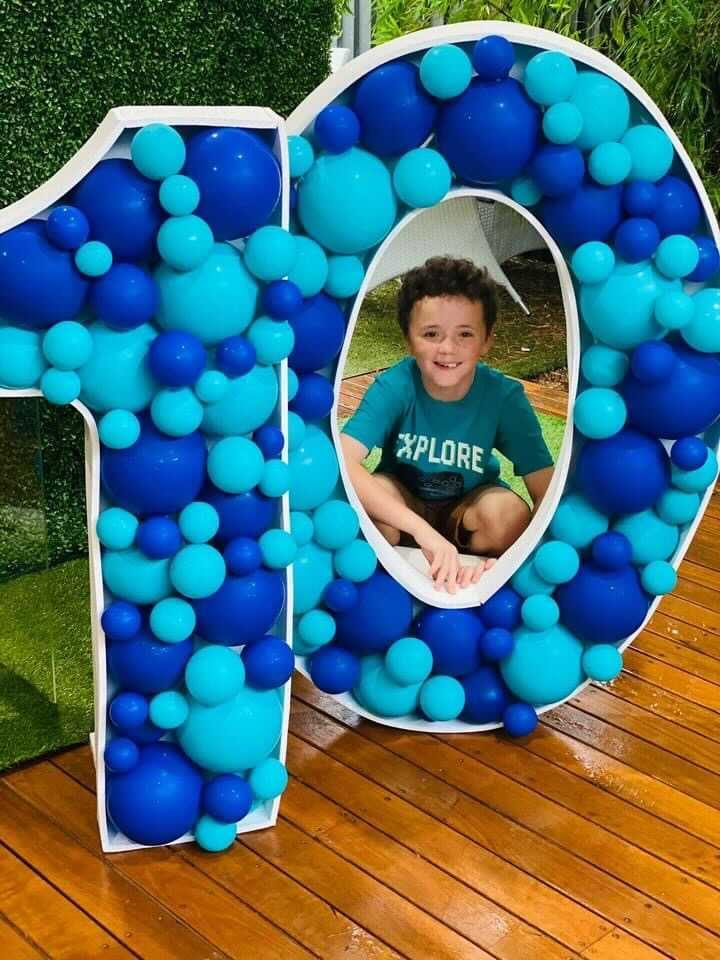 This birthday is a Master Builder's Minecraft dream. And would you look at that happy birthday boy?! He looks so wrapped.
And how could he not? His Mumma even organised a mobile gaming truck for one of Aidan's surprise Minecraft birthday party activities.
Rochelle… you're incredible & Happy 10th Birthday to Aidan.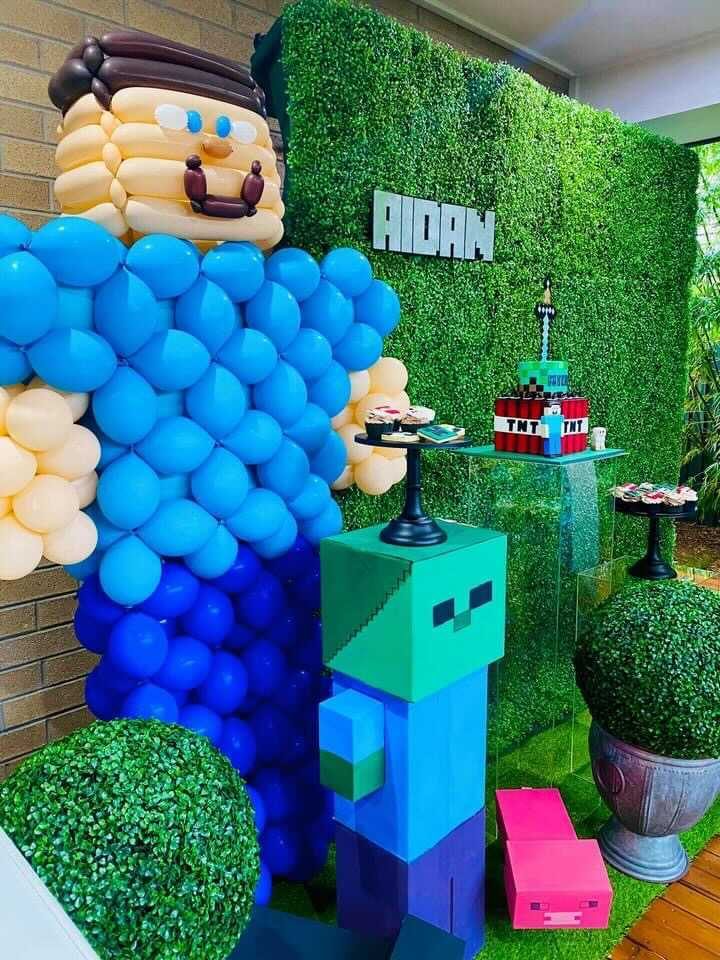 I wonder what Rochelle has planned for next year's birthday? Something tells us she's already got some ideas.
A big thanks to Rochelle for allowing us to share her incredible event with the world.
If you'd like to see more of Rochelle's clever party creations you can check out her business website Pop The Balloon Children's Parties and Events or visit her on Facebook. There are loads of clever ideas to check out.
Want Some More Birthday Party Inspo?
Check out our blog posts Cars and Trucks DIY Party and Under The Sea Party Ideas for more fun birthday party decoration inspiration.
Got any party ideas you'd like to share with us?
Tag us @brightstarkids on Instagram and who knows we might feature your party too!
Looking For Personalised Labels For Your DIY Party?
We've got loads of labels you can customise for your children's parties! Waterproof gift labels for your lolly bags & guest gifts. They're also great for your bottled treats and jars! The best part? These are all made to order for you in Australia and shipped super fast! You and your kids will love them!