Egg Carton Crafts To Keep Your Little One Busy
It's amazing what you can create out of the humble egg carton. Here we've compiled a list of 22 egg-cellent egg carton craft ideas to try with your little ones.
1. Whale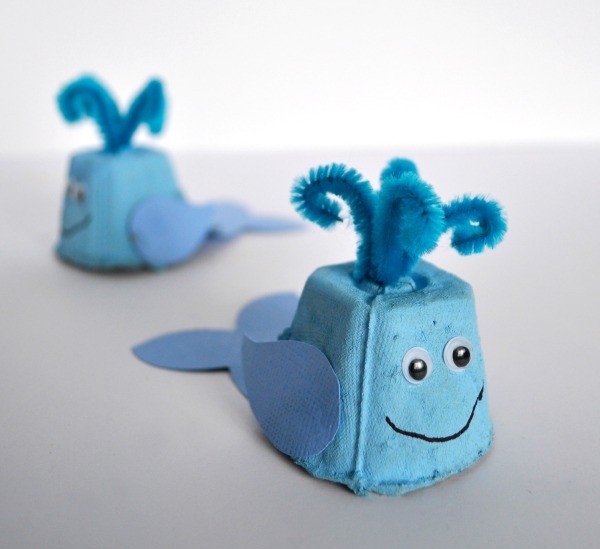 How cute is this whale, made with the help of cardboard, googly eyes and pipe cleaners.
2. Train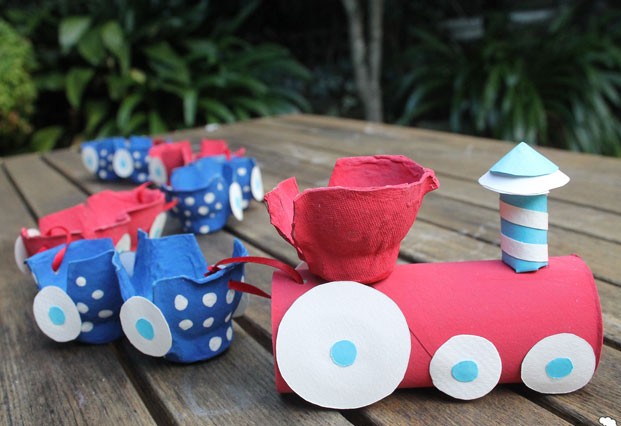 Combined with a toilet roll, you can recreate this lovely train. Your child will love putting their toys in the train seats.
3. Cute Animals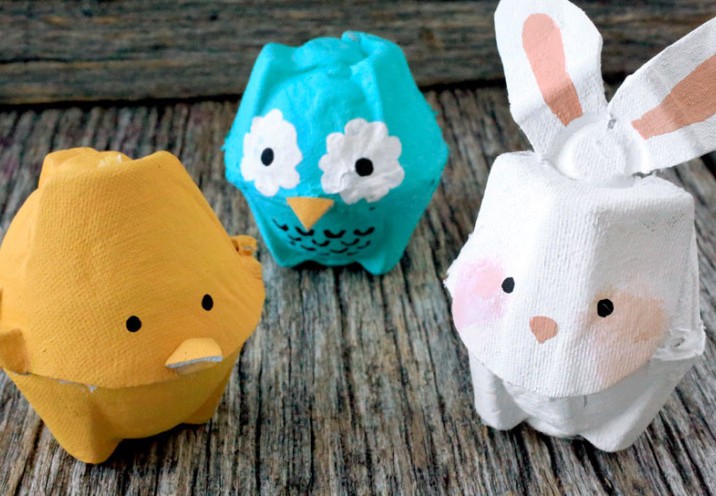 How clever are these cute animals. What other animals can you create?
4. Jelly Fish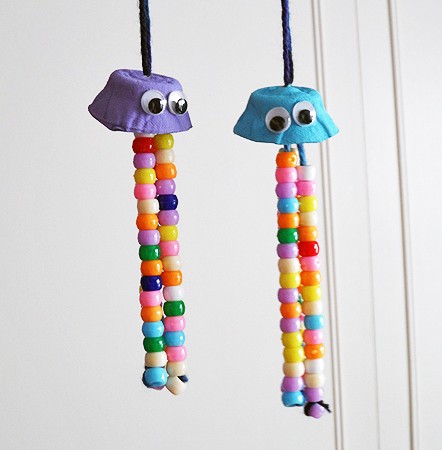 Kids will love hanging and playing with these jelly fishes.
5. Frog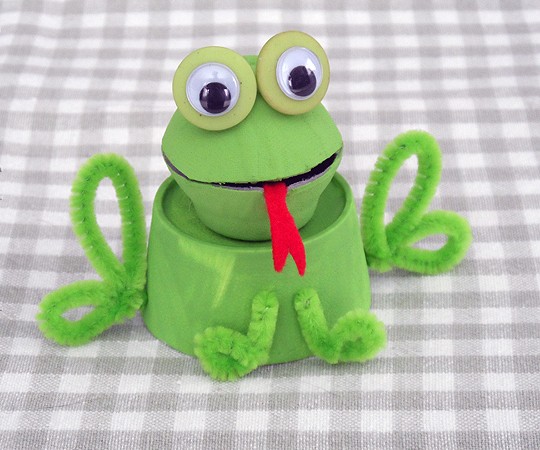 With a few added items from the craft tub like pipe cleaners, buttons, googly eyes & a styrofoam cup, you too can make this frog.
6. Flower Hair Bands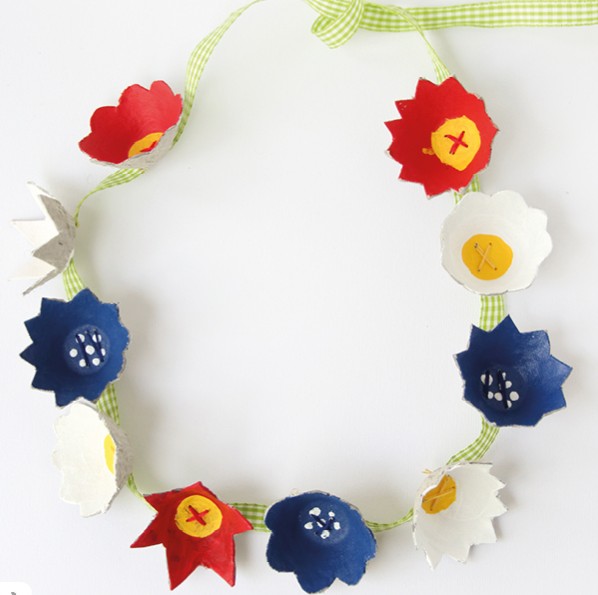 Little girls might love to have one of these flower hair bands in their dress up box.
7. Lady Bug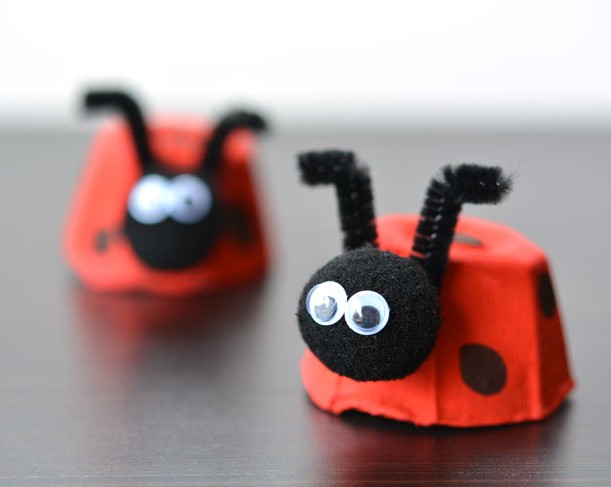 Does your little one love ladybugs? This one is adorable.
8. Bumble Bee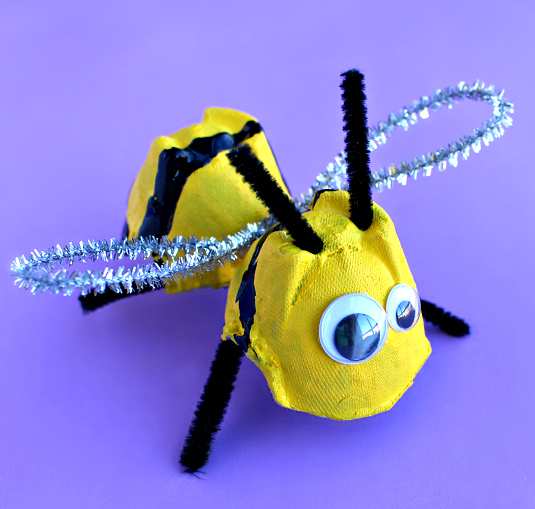 Keep your kids busy making this bumble bee.
9. Penguin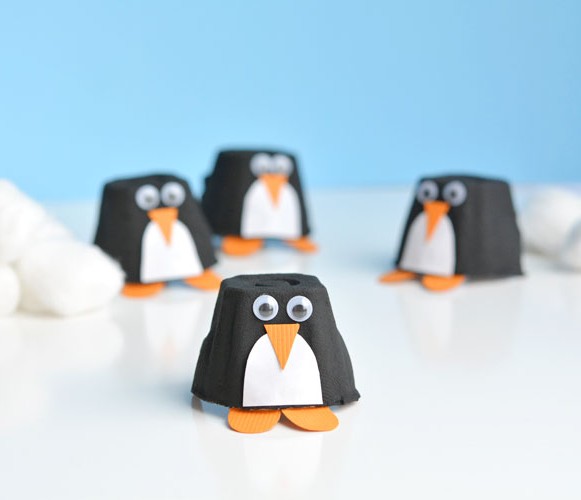 Great for a rainy day activity, make a group of penguins.
10. Butterfly Garland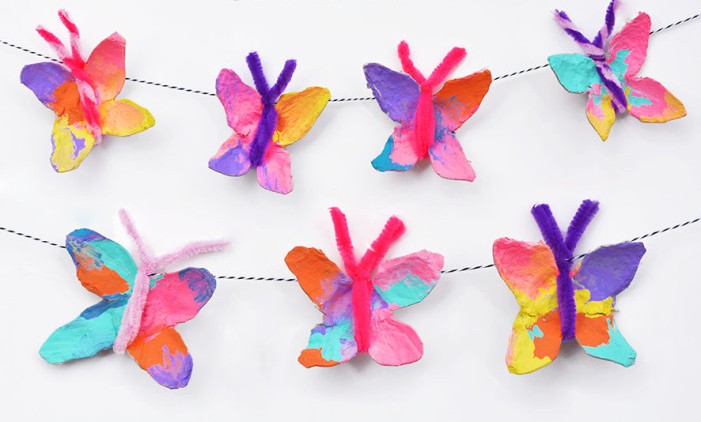 This sweet butterfly garland will look lovely in your little one's toy room or bedroom!
11. Flower Wreath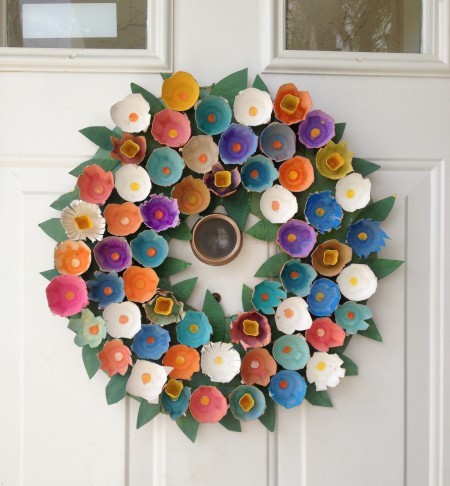 Follow this easy tutorial to make your own flower wreath.

12. Reindeer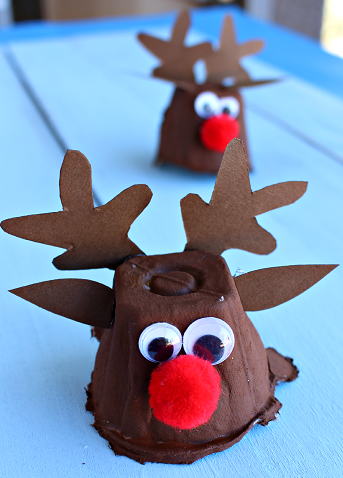 This reindeer is a perfect craft activity to do at Christmas time.
13. Snake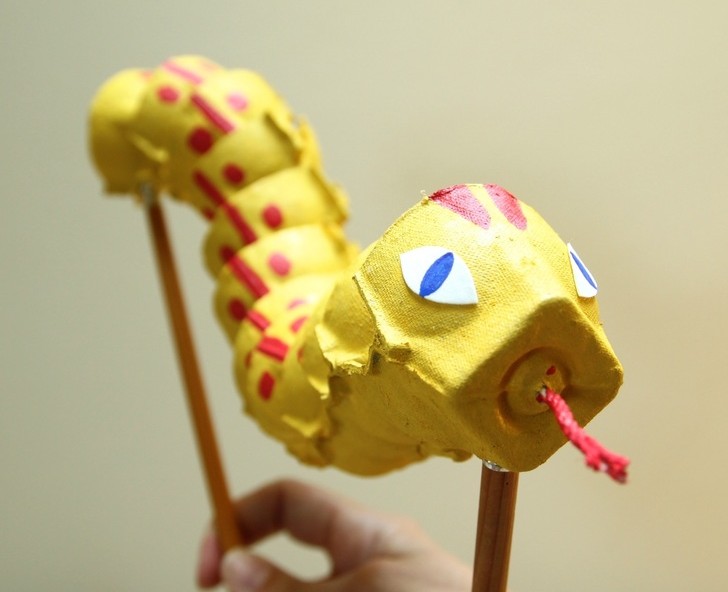 This snake is so clever and interactive. Hours of fun!
14. Dragonfly
What a lovely craft activity this dragonfly would make.
15. Turtle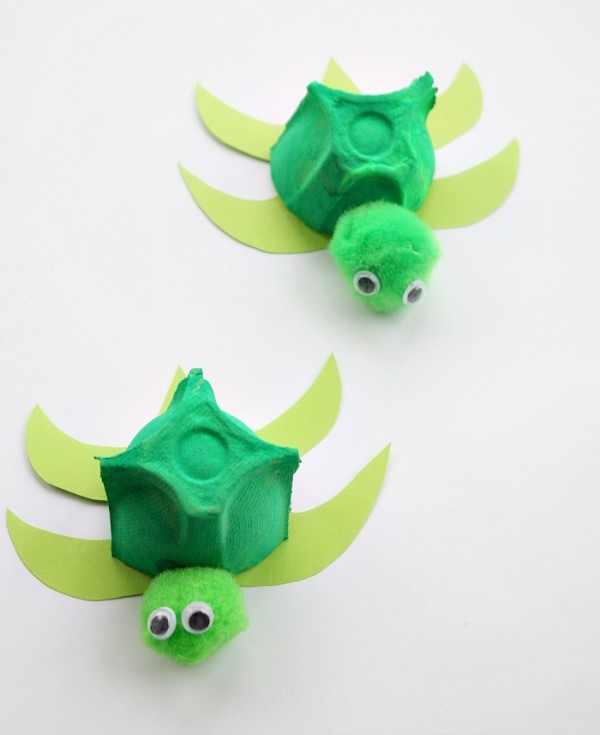 Is your child crazy for turtles? This one is so sweet!
16. Crocodile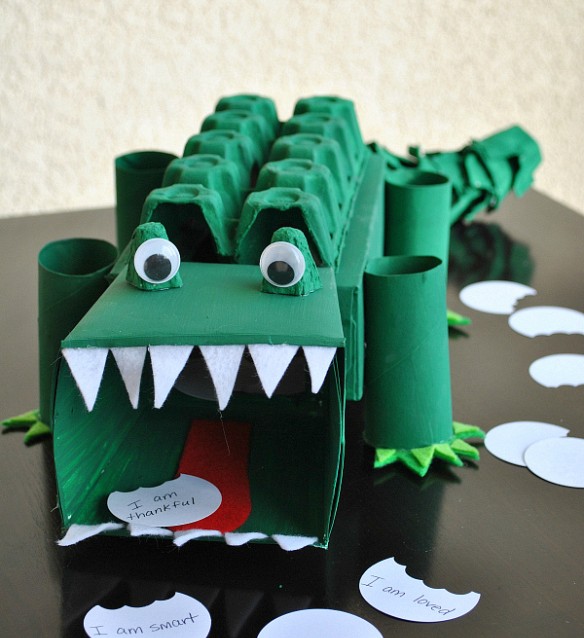 Make your own chomping crocodile out of toilet rolls, boxes and egg cartons.
17. Tulips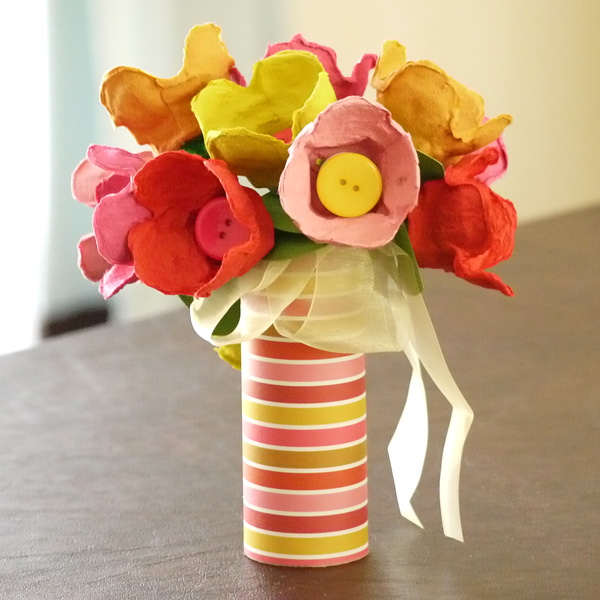 This bunch of tulips is so colourful & bright, and will cheer up any room!
18. Cherry Blossoms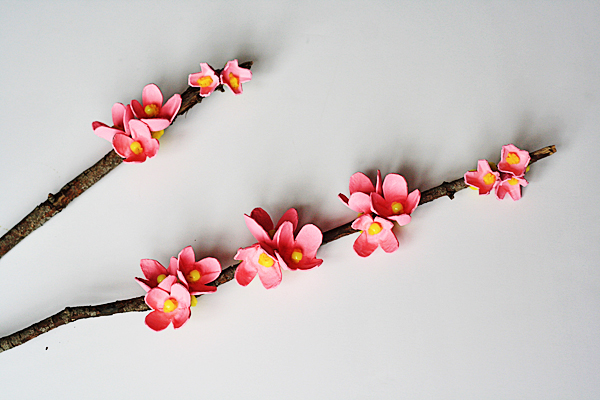 These amazing cherry blossoms look like the real thing!
19. Space Ship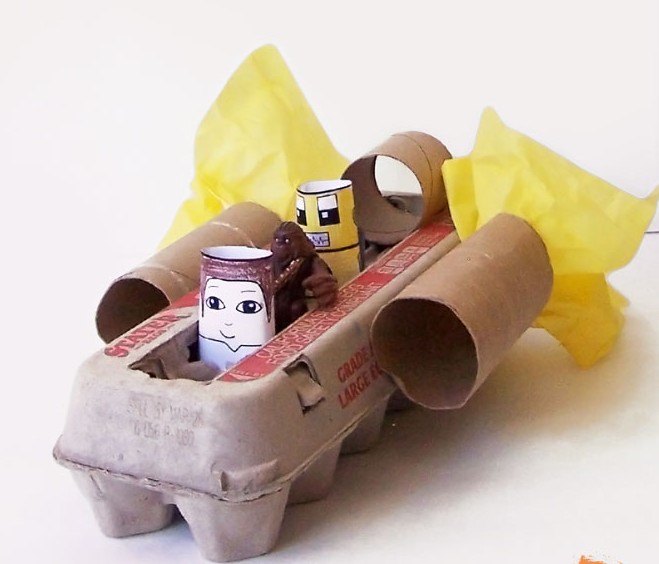 Little ones will love taking their spaceship on intergalactic adventures.
20. Animal Noses
Great for dress ups and learning about animals, make a variety of animal noses for your child to have fun with.
21. Funny Faces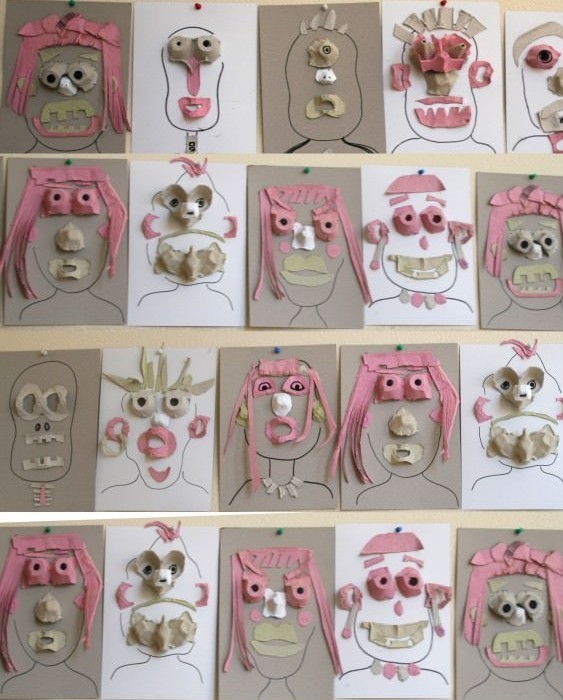 Using various parts of the egg carton & cutting them up, see what funny faces your kids can come up with.
22. Tea Cup Card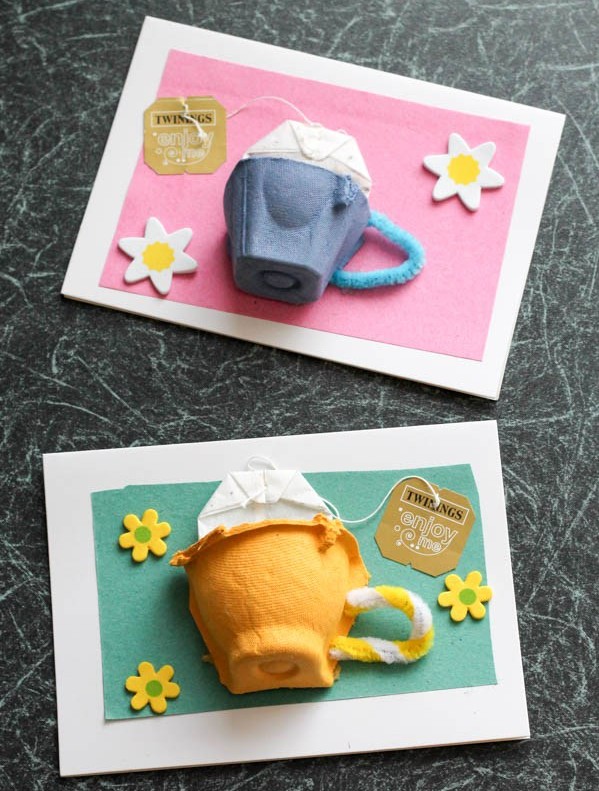 How clever are these tea cup cards made from egg cartons!
We hope you enjoyed these 22 egg carton craft ideas. For more craft activities using household recyclables, check out our Shoebox Craft Ideas.
All crafted out? Make sure you check out our amazing range of activity books, kids name labels & school supplies. Printed to order, and delivered straight to your door!